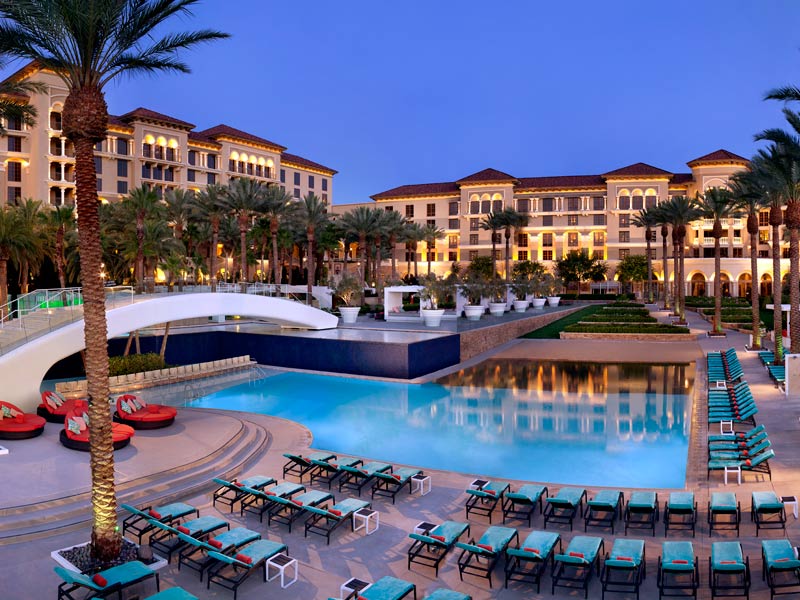 Sunday, April 5, 2015
Active games tonight at Green Valley Ranch were the usual 2-4 limit, 3-6-9 limit, and 1-2 no limit.  The 3-6-9 game is like 3-6 limit, except the river bet is $9.   Like many off-strip casinos, this poker room sees a high percentage of local players.  The podium staff is always very welcoming at GVR and there are many clear TV screens positioned around the room.  It was a good TV night featuring MLB opening day (Cubs – Cardinals) and the cross-town NBA rivalry between the Lakers and Clippers.
I mucked a couple orbits at a 1-2 table until my 3-6-9 seat opened.  After 20 minutes of listening to a loud, insulting local player to my left I cashed out and drove home.  I rarely play the same card room consecutively because the variety Las Vegas offers is priceless.  Sadly, this overbearing player is part of that variety.  In years past I'd sit there for a longer session and become gradually more agitated by this guy.  That fact that I left so quickly, with my humor in tact, was a small personal victory.
As I walked away from my short poker session I reminded myself of two things: 1) I treasure the international nature of the strip, and 2) I'd frequently play at the first poker room that enforces decorum.