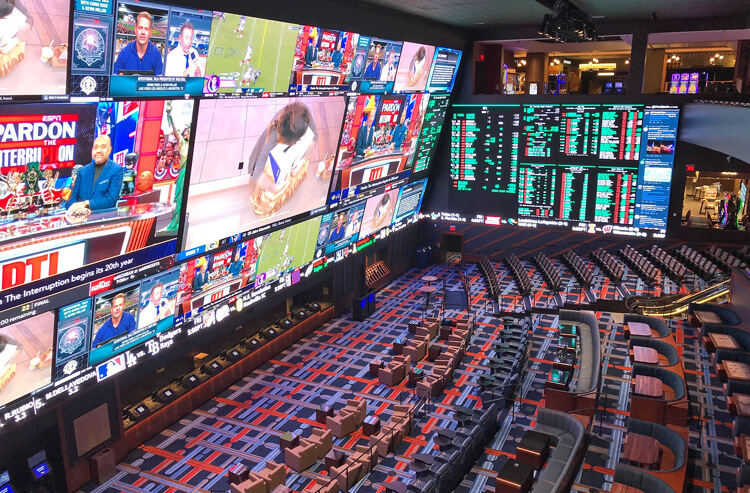 Title: Ultimate Guide to Sports Betting in Las Vegas: Rules, Tips, and Top Sportsbooks
Introduction Las Vegas, the heart of gaming and entertainment in the United States, offers a plethora of sports betting venues and opportunities for both beginners and seasoned bettors. This comprehensive guide aims to navigate you through the intricacies of sports betting in Las Vegas, equipping you with the necessary knowledge to enjoy the betting scene to its fullest.
Understanding the Basics
Terms and Definitions:
Sportsbook: A venue where bets can be placed on various sports events.
Point Spread: The number of points by which a team is expected to win or lose.
Over/Under (O/U): A bet on whether the total points scored will be over or under a specified number.
Moneyline: A bet on who will win the game, regardless of the point spread.
Parlay: A single bet that links two or more bets; to win the bet, all the wagers must win.
Teaser: Like a parlay, but bettors can adjust the point spread in their favor.
Key Rules:
You must be at least 21 years old to place a bet.
Bets can be placed in person at a sportsbook, through a mobile app, or at betting kiosks in various venues.
Tips for Sports Betting:
Research: Knowledge is power in sports betting. Familiarize yourself with the teams, their performance, and injury reports.
Bankroll Management: Set a budget and stick to it to avoid losing money you can't afford to lose.
Odds Shopping: Compare the odds at different sportsbooks to find the best value.
Avoid Chasing Losses: It's essential to know when to call it a day to avoid amplifying losses.
Choosing the Right Sportsbook Las Vegas offers a multitude of sportsbooks, each with its unique ambiance and offerings. Some notable mentions include:
Westgate SuperBook: Known for having the largest betting menu in the state.
Caesars Palace: Renowned for its luxurious setting and high-quality service.
MGM Grand: Offers a modern betting environment with plenty of seating and viewing options.
Wynn Las Vegas: Known for its high-end ambiance and top-notch customer service.
Other Useful Information:
Mobile Betting: Many Vegas sportsbooks offer mobile betting apps, allowing you to place bets from anywhere within Nevada.
Rewards Programs: Joining a sportsbook's rewards program can offer benefits like free bets or discounts at restaurants and shows.
Tax Implications: Winnings from sports betting are taxable, so it's advisable to keep a record of your bets and consult with a tax professional.
With this guide in hand, you're well on your way to enjoying the exciting world of sports betting in Las Vegas. Whether you're placing a bet at a lavish sportsbook or from the comfort of your mobile phone, the thrill of the game is sure to keep you coming back for more.