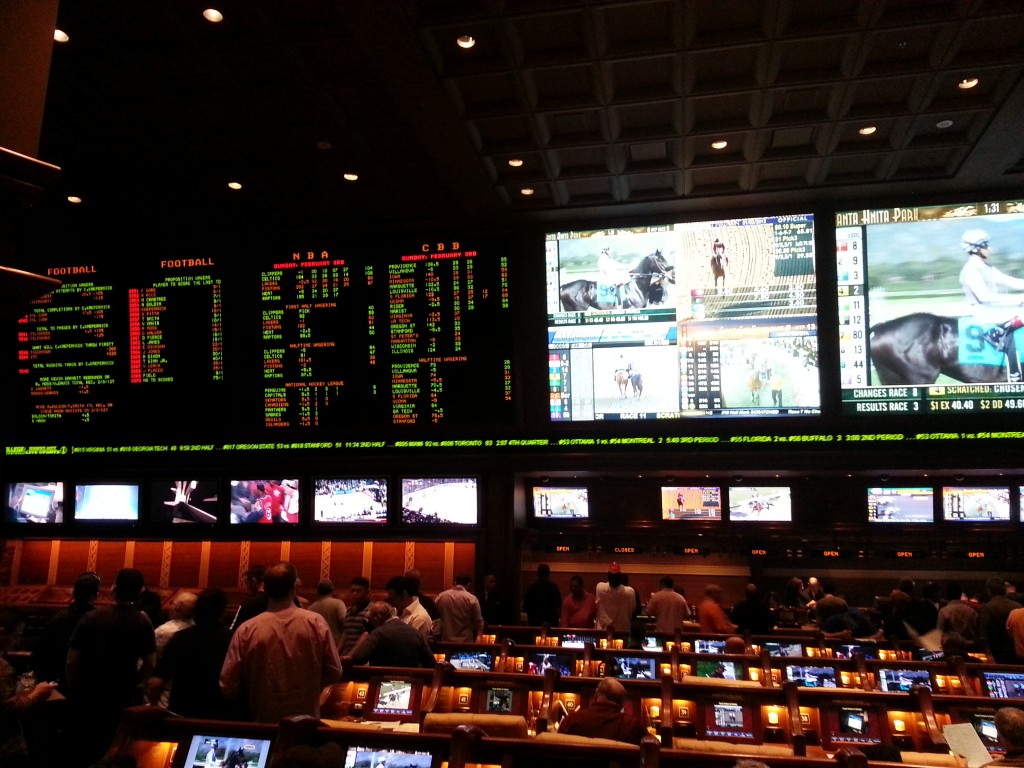 Sports betting is a popular activity in Las Vegas, one of the world's most famous gambling destinations. Las Vegas is home to numerous sportsbooks that allow bettors to place wagers on a variety of sports and events, including football, basketball, baseball, hockey, soccer, and horse racing.
The sports betting industry in Las Vegas is highly regulated by the Nevada Gaming Control Board, which oversees all gaming activities in the state. The board ensures that all sportsbooks operate fairly and honestly and that all wagers are handled properly.
Sports betting in Las Vegas is legal and widely accepted, with many casinos and sportsbooks offering a wide variety of betting options. Bettors can place bets on the point spread, money line, total, and many other types of bets, depending on the sport and the event. They can also place proposition bets, which are wagers on specific events within a game, such as the first team to score, the total number of home runs, or the player to score the first touchdown.
In order to place a bet in a Las Vegas sportsbook, bettors must be at least 21 years old and have a valid ID. They can place bets at the counter or use self-service kiosks, which are becoming increasingly popular in Las Vegas sportsbooks. Some sportsbooks also offer mobile betting apps, which allow bettors to place bets from their smartphones or tablets.
One of the advantages of sports betting in Las Vegas is the variety of betting options available. Bettors can choose from a wide range of sports and events, and they can place bets on many different types of outcomes. This makes sports betting in Las Vegas a popular activity for both casual and serious bettors.
Another advantage of sports betting in Las Vegas is the ability to watch games and events live in the sportsbook. Many sportsbooks have large screens and comfortable seating areas where bettors can watch games and events with fellow fans. This creates a fun and social atmosphere that adds to the excitement of sports betting in Las Vegas.
However, there are also some disadvantages to sports betting in Las Vegas. One of the biggest is the high cost of placing bets. Many sportsbooks charge a commission, or "vig," on each bet, which can be as high as 10% in some cases. This means that bettors must win more than 50% of their bets in order to make a profit, which can be difficult for many bettors.
Another disadvantage is the risk of addiction. Sports betting can be a highly addictive activity, and some bettors may find it difficult to stop betting even when they are losing money. This can lead to financial problems and other negative consequences, which is why it is important for bettors to gamble responsibly and seek help if they feel that they are developing a gambling problem.
Overall, sports betting in Las Vegas is a popular and exciting activity that offers many advantages for bettors. With its wide range of betting options and fun atmosphere, it is no wonder that Las Vegas is one of the world's top sports betting destinations. However, bettors should be aware of the risks and gamble responsibly in order to enjoy sports betting in Las Vegas to the fullest.