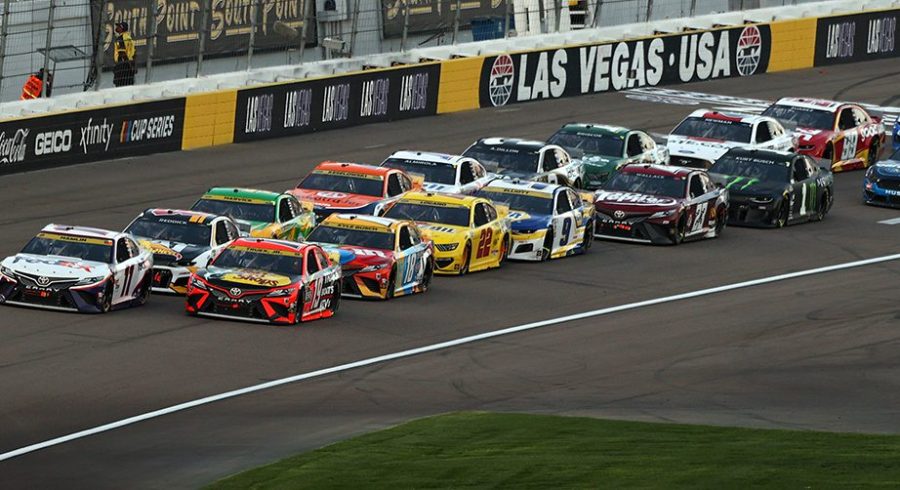 Star Nursery 150 at Las Vegas Motor Speedway: A Showcase of Talent and Tenacity
Las Vegas Motor Speedway (LVMS) is a name that resonates with racing fans worldwide, offering a blend of exhilarating races and unforgettable moments. One such distinguished event that stands out is the Star Nursery 150. Let's delve deep into this illustrious race, highlighting its significant moments, iconic drivers, and its evolution.
A Brief Dive into the Past: Origin of Star Nursery 150
The Star Nursery 150 has its roots in the 1990s. As a K&N Pro Series West race, it plays a pivotal role in providing a platform for upcoming drivers to showcase their skills. Initially taking place at the LVMS's Bullring, a short-track venue, this race offers an intense environment where raw talent meets strategy.
Memorable Moments on the Track
Across its history, Star Nursery 150 has given fans numerous memorable moments, but a few truly shine:
Debut Edition's Drama: The inaugural race set the tone for the series with close finishes and daring overtakes, laying the foundation for the competition's legacy.
Underdog Victories: Over the years, the Star Nursery 150 has seen unexpected winners, proving that the race is as much about strategy and mental fortitude as it is about speed.
Come-from-behind Triumphs: Several editions have seen drivers battling from the back of the pack, weaving through the field to claim the top spot, demonstrating the unpredictable nature of short-track racing.
Star Drivers Who Left Their Mark
Star Nursery 150 has been graced by several talented drivers, with some making an indelible impact:
Kurt Busch: Before making a name for himself in NASCAR's top tiers, Kurt Busch showcased his prowess at the Star Nursery 150, laying down the marker for a successful career ahead.
Hailie Deegan: Known for her aggressive style and determination, Deegan's participation added flair to the event, making it a must-watch for fans.
Chris Trickle: As one of the notable names in the early years of the race, Trickle's performances added depth to the competition and paved the way for future racers.
The Legacy Continues
The Star Nursery 150 serves not just as a race but as a platform. It offers budding racers the chance to prove themselves, fostering the next generation of racing superstars. As the years roll by, the event remains a cornerstone of the racing calendar at Las Vegas Motor Speedway, blending nostalgia with a vision for the future.