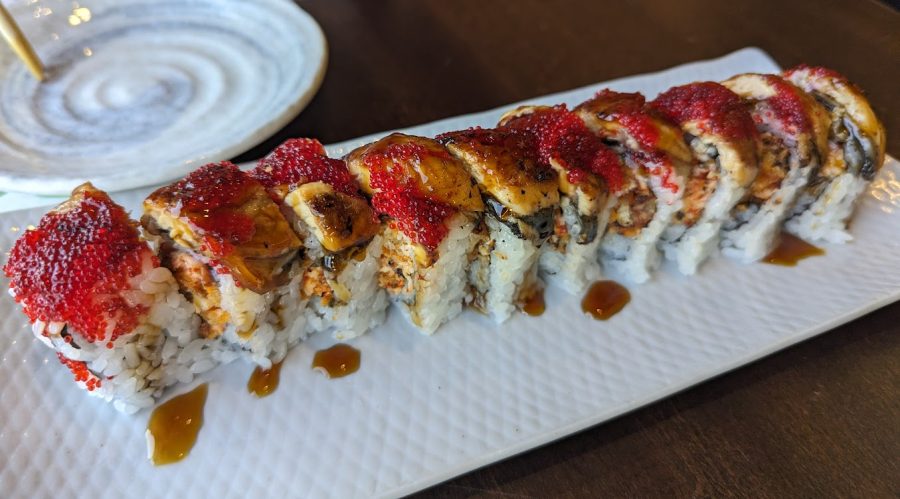 Sushi Hiro in Silverado Ranch, Las Vegas: An In-depth Profile
Introduction: Sushi Hiro, located in the vibrant Silverado Ranch area of Las Vegas, is a Japanese restaurant that offers an authentic and delectable culinary experience. With a focus on precision, quality ingredients, and skilled craftsmanship, Sushi Hiro has become a beloved destination for locals and visitors alike.
Address and Contact Information:
Located in: Sansone Park Place
Address: 9460 S Eastern Ave, Las Vegas, NV 89123
Phone 702-263-6229
Reservations: sushihirolv.com
Hours of Operation: Sushi Hiro caters to its patrons with the following operating hours:
Monday to Thursday: 11:30 AM – 2:30 PM, 5:00 PM – 9:30 PM
Friday and Saturday: 11:30 AM – 2:30 PM, 5:00 PM – 10:00 PM
Sunday: 5:00 PM – 9:30 PM
Culinary Offerings: Menu Highlights
Nigiri Selection: Sushi Hiro prides itself on offering an extensive variety of nigiri sushi, featuring impeccably sourced fish, each expertly sliced and presented. From rich toro to delicate hamachi, the nigiri selection caters to diverse palates.
Sashimi Platter: The sashimi platter showcases the freshest catches of the day, skillfully arranged to emphasize both flavor and visual appeal, allowing diners to savor the natural essence of the seafood.
Signature Rolls: Sushi Hiro's signature rolls combine innovation with tradition. Notable among these is the "Volcano Roll," a tantalizing combination of spicy tuna, avocado, and a drizzle of sriracha that delivers a perfect balance of heat and freshness.
Omakase Experience: For an immersive dining adventure, the Omakase menu offers an intimate chef's choice experience, featuring a sequence of meticulously curated dishes crafted from seasonal ingredients.
Drink Highlights
Sake Selection: Sushi Hiro boasts an impressive assortment of sake, ranging from crisp and dry to aromatic and nuanced varieties, providing an authentic taste of Japan's revered rice wine tradition.
Japanese Whisky: Enthusiasts of Japanese whisky will appreciate Sushi Hiro's thoughtfully curated selection, highlighting the intricate flavors that have made Japanese whisky globally acclaimed.
Craft Cocktails: Complementing the culinary offerings, Sushi Hiro presents a collection of craft cocktails designed to harmonize with the flavors of the cuisine, showcasing creativity and artistry.
Ambiance and Experience: Sushi Hiro's interior exudes a blend of modern elegance and traditional Japanese aesthetics. The sushi bar offers an interactive view of the chefs' precision and expertise, while the dining area provides a comfortable yet sophisticated setting for an enjoyable meal.
Culinary Artistry: Under the leadership of Head Chef Kaito Nakamura, Sushi Hiro's culinary team embodies a dedication to preserving the authenticity of Japanese gastronomy. With a deep passion for their craft and years of experience, the chefs ensure that each dish reflects the essence of Japanese culinary traditions.
Reservation and Events: Sushi Hiro accommodates reservations for both intimate gatherings and larger parties. The restaurant also offers private event services, tailoring menus and services to suit individual preferences for an exclusive dining experience.
In conclusion, Sushi Hiro in Silverado Ranch, Las Vegas, stands as a testament to the art of Japanese cuisine. With its commitment to quality, inviting ambiance, and unwavering dedication to culinary excellence, Sushi Hiro continues to capture the hearts of those who seek an exceptional Japanese dining adventure.