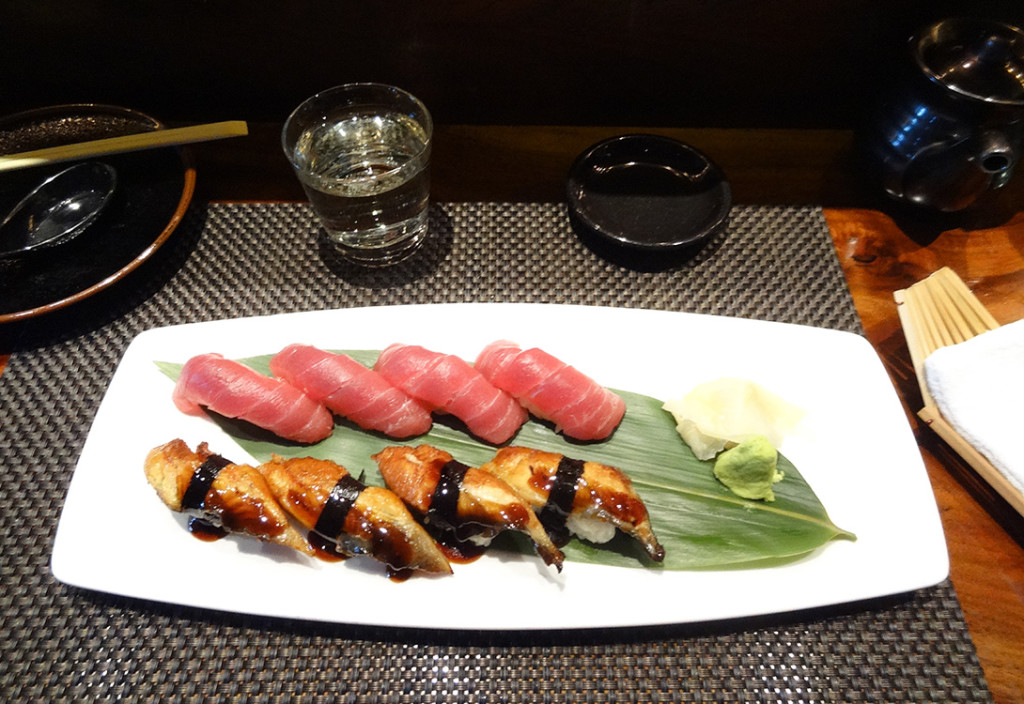 Sushi Roku at Caesars Palace, Las Vegas: A Comprehensive Profile
Sushi Roku, located in Caesars Palace on the Las Vegas Strip, is an exquisite sushi and contemporary Japanese cuisine restaurant that offers an exceptional dining experience. This comprehensive profile will provide an extensive overview of Sushi Roku, highlighting its culinary offerings, ambiance, service, and unique features.
Culinary Excellence: Sushi Roku is renowned for its culinary excellence, combining traditional Japanese techniques with modern flavors and presentations. The restaurant features a diverse menu that showcases a wide range of sushi, sashimi, specialty rolls, and other Japanese-inspired dishes. Using only the freshest ingredients, the skilled chefs at Sushi Roku craft each dish with precision and artistry, ensuring a memorable dining experience for guests.
Ambiance and Décor: The ambiance and décor of Sushi Roku at Caesars Palace reflect a modern and sophisticated aesthetic. The interior design incorporates sleek lines, contemporary furnishings, and subtle lighting to create an elegant and inviting atmosphere. The restaurant's open layout allows guests to witness the expert sushi preparation at the sushi bar, adding an element of excitement and authenticity to the dining experience. Sushi Roku also offers an outdoor patio area, providing a serene setting for al fresco dining.
Menu Highlights: Sushi Roku's menu is a testament to its commitment to excellence and innovation. Some of the standout offerings include:

Signature Sushi Rolls: Sushi Roku is known for its inventive rolls, such as the "Lobster and Avocado Roll" and the "Spicy Tuna Crispy Rice."
Sashimi and Nigiri: Guests can indulge in a selection of fresh sashimi and nigiri, featuring premium fish and seafood sourced from around the world.
Robata Grill: The restaurant offers a variety of skewers grilled to perfection, including options like "Wagyu Beef Skewers" and "Jumbo Shrimp Skewers."
Small Plates: Sushi Roku presents a range of small plates, including "Yellowtail Serrano," "Rock Shrimp Tempura," and "Miso Black Cod."
Omakase Experience: For those seeking a personalized dining adventure, Sushi Roku offers an omakase experience, allowing the chef to curate a customized menu based on the freshest ingredients available.

Beverage Selection: Complementing the exceptional cuisine, Sushi Roku offers an extensive beverage selection, including a variety of premium sake, Japanese whiskey, craft cocktails, and a curated wine list. The knowledgeable staff can assist guests in selecting the perfect pairing to enhance their dining experience.
Impeccable Service: The service at Sushi Roku is renowned for its attentiveness and professionalism. The staff is well-trained and knowledgeable about the menu, assisting guests in making informed choices and providing recommendations based on individual preferences. Whether it's accommodating dietary restrictions or offering insights into the culinary creations, the service team strives to create a memorable and enjoyable experience for every guest.
Unique Features: Apart from its exceptional cuisine and service, Sushi Roku at Caesars Palace offers several unique features that set it apart:

Private Dining: Sushi Roku provides private dining options for intimate gatherings or special occasions, offering a personalized experience in an exclusive setting.
Happy Hour: The restaurant features a daily happy hour, during which guests can enjoy discounted drinks and a selection of appetizers, creating an ideal opportunity to sample Sushi Roku's culinary delights at a more accessible price point.
Sake Lounge: Sushi Roku boasts a dedicated sake lounge where guests can indulge in a wide array of sake offerings, gaining insights into the nuances of this traditional Japanese beverage.
Conclusion: Sushi Roku at Caesars Palace, Las Vegas, epitomizes excellence in sushi and contemporary Japanese cuisine. With its culinary mastery, elegant ambiance, attentive service, and unique features, Sushi Roku provides an unforgettable dining experience for both locals and tourists seeking a taste of Japan's rich culinary heritage.