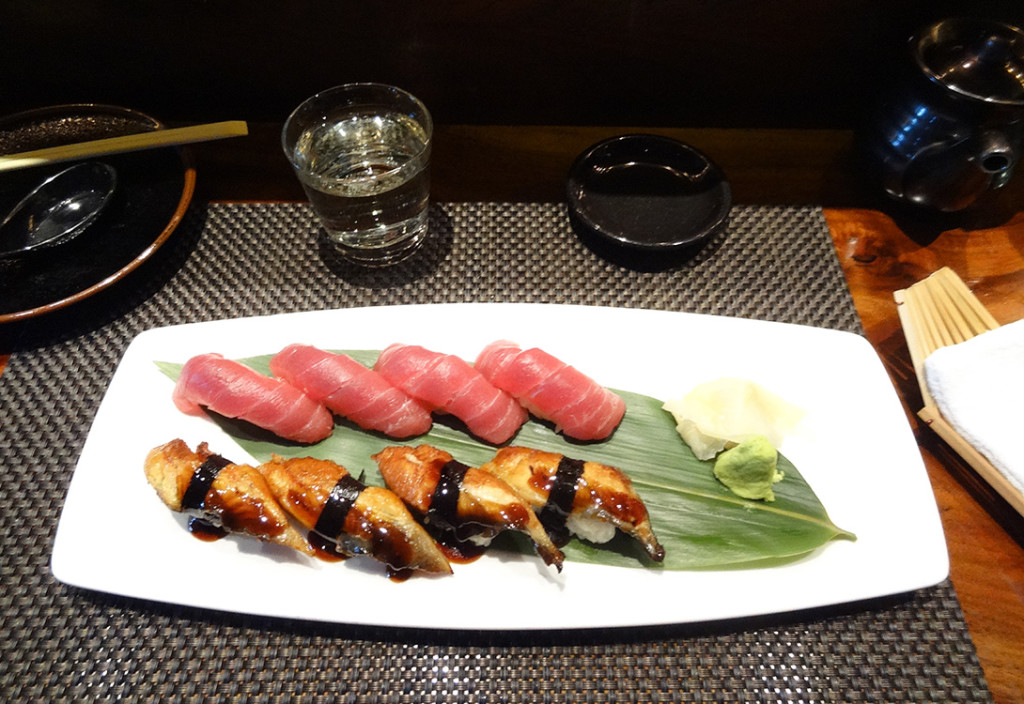 Sushi
My basic rules when searching for a sushi restaurant in an unfamiliar area are that it be busy and a higher price point. Talking to and observing the sushi chef to learn his standards is the most important factor, but it's unrealistic to do this prior to making my decision on a restaurant.
A busy restaurant increases the likelihood that their seafood is fresh and a higher price makes it possible for the restaurant to purchase the highest quality product. Clearly neither of these standards guarantee anything. They merely improve my odds as I make a dining decision with incomplete information.
Rice is the component of sushi with the widest variance in quality from top sushi bars to the lower end restaurants. Tender rice requires longer and more tedious preparation that includes soaking and adding key ingredients at appropriate times. This is obviously labor-intensive and, therefore, more expensive.
The higher cost of serving tender rice eliminates many cheaper neighborhood sushi bars from consideration. Higher-end restaurants can afford to do things right, even though some do not.
Sushi Roku is my standard for sushi in Las Vegas. Located on the 3rd Floor of the Forum Shops at Caesars Palace, Sushi Roku takes every detail of sushi seriously. One of the best views of the strip is from inside Sushi Roku. Three of their chefs are from Japan, they select very high quality seafood, and their rice may be the most tender we've enjoyed anywhere in the world. I say "may" because Yasuda in Tokyo (near Roppongi Station) and New York City (near Grand Central Station) takes tender rice as seriously as anyone.
Also in Vegas the Wynn Resort offers a wonderful sushi experience at Mizumi. Mizumi maintains very high standards. There are several other sushi restaurants with high price points on the Las Vegas Strip that fall short in one way or another. In keeping with the theme of this article, it's usually the rice that disappoints.
I invite anyone with a little time to spare to savor their favorite nigiribre at Sushi Roku, then walk to any nearby sushi restaurant and order the same item. The hazard of doing this little experiment is that you'll notice hard or tough rice the rest of your life. The solution is to find an excellent sushi bar and stick with it.
Bon appetite!