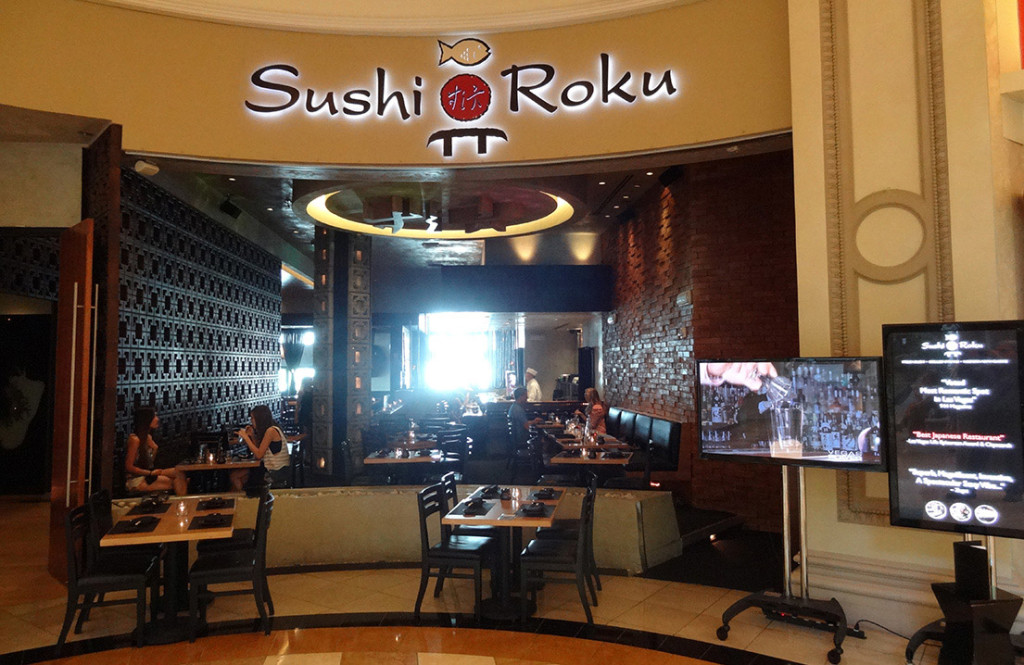 With an enchanting balance of Eastern tranquility and Las Vegas strip views, Sushi Roku serves delicious, carefully-prepared Asian cuisine.
Located inside Caesars Palace Forum Shops.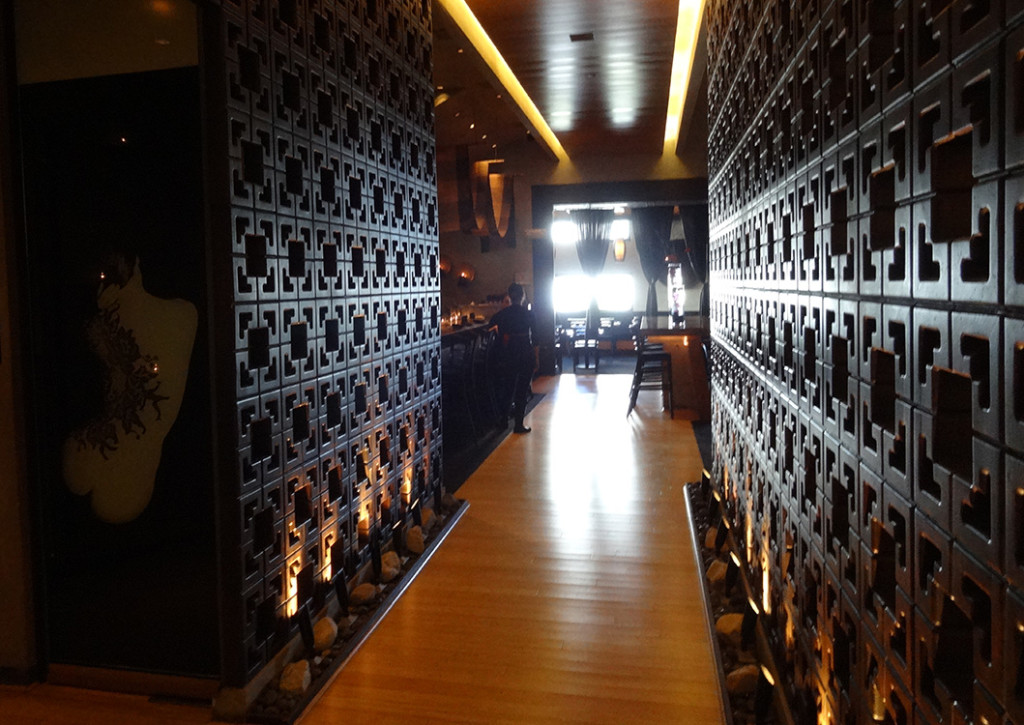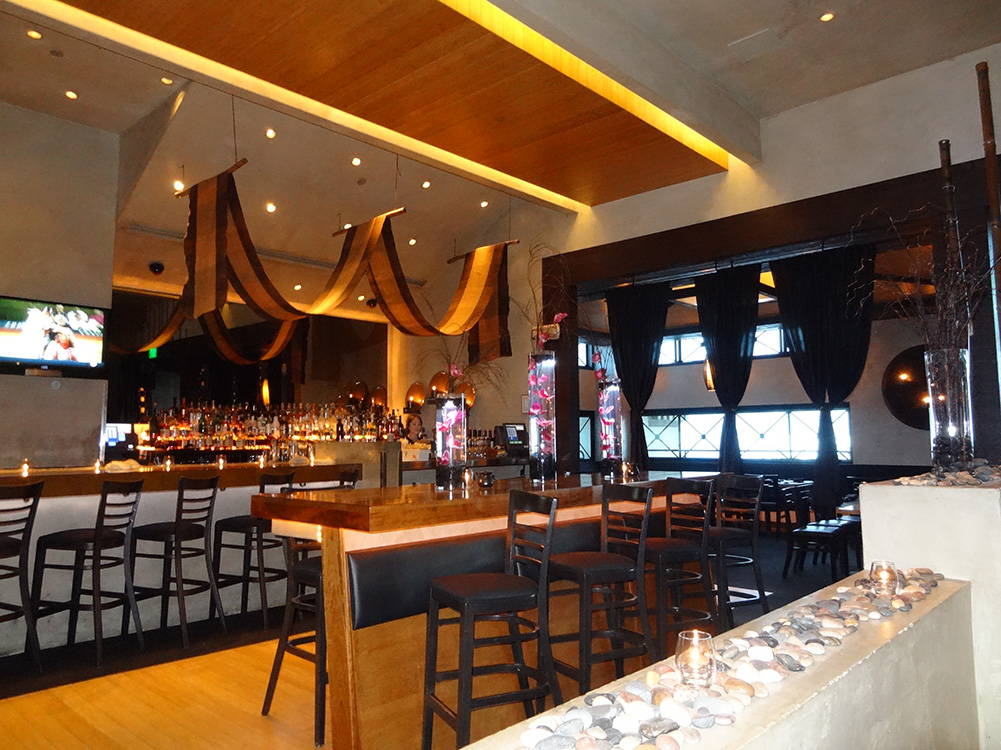 From your first footfall inside, you'll feel embraced by Asian décor and its gentle dance of dark and light, stone and wood.
There are several rooms and areas to choose from, giving it an unfolding expansive effect that pleases the senses.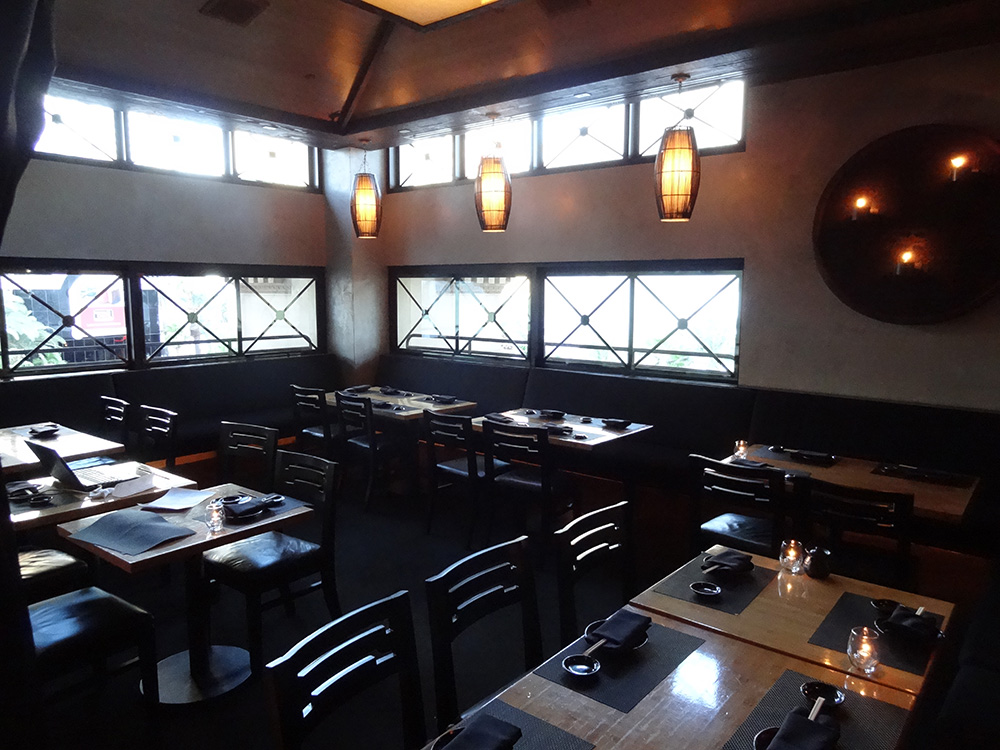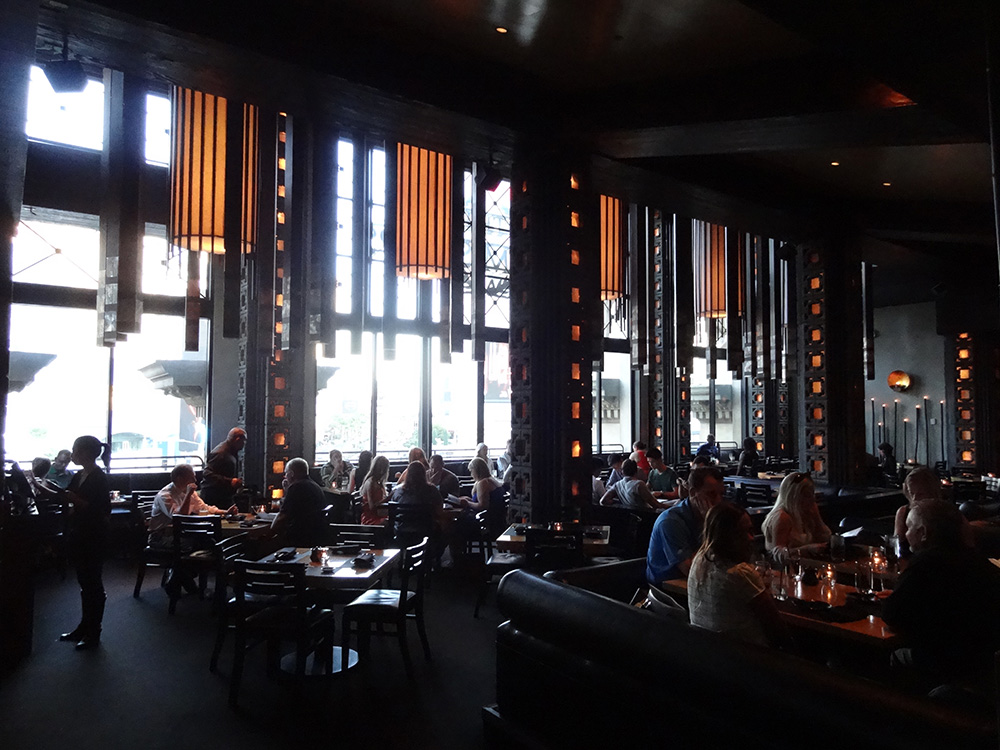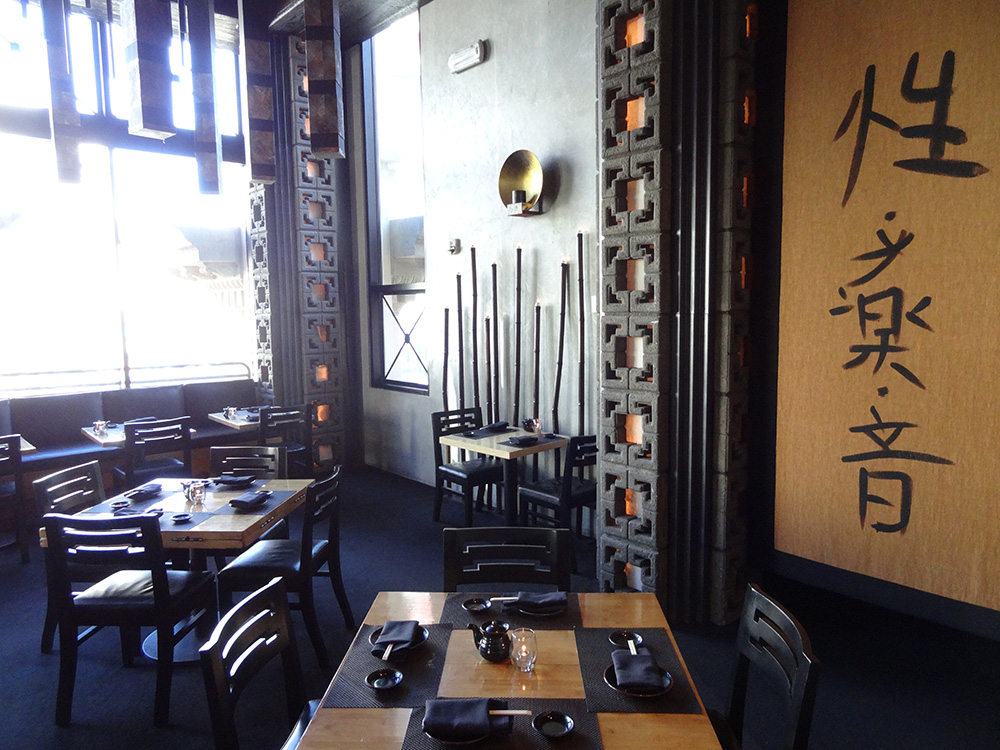 Your palate won't be disappointed either. The Asian chefs take great care with every dish. Similar to master sushi chef Naomichi Yasuda (recently featured on Parts Unknown) and his skillful preparation of rice & fish, what you taste here may make other places seem like convenience store food.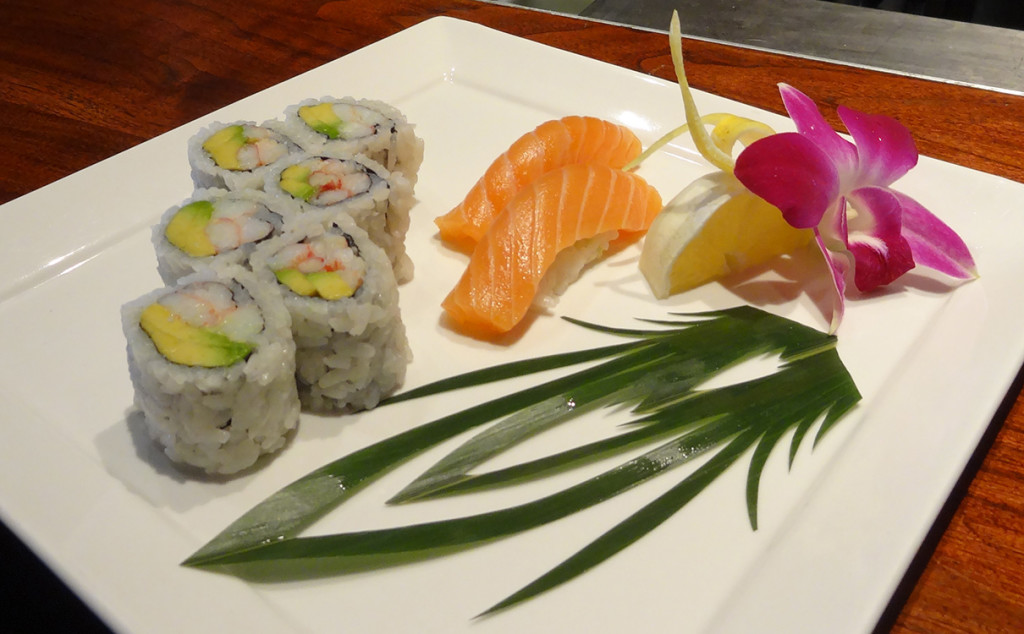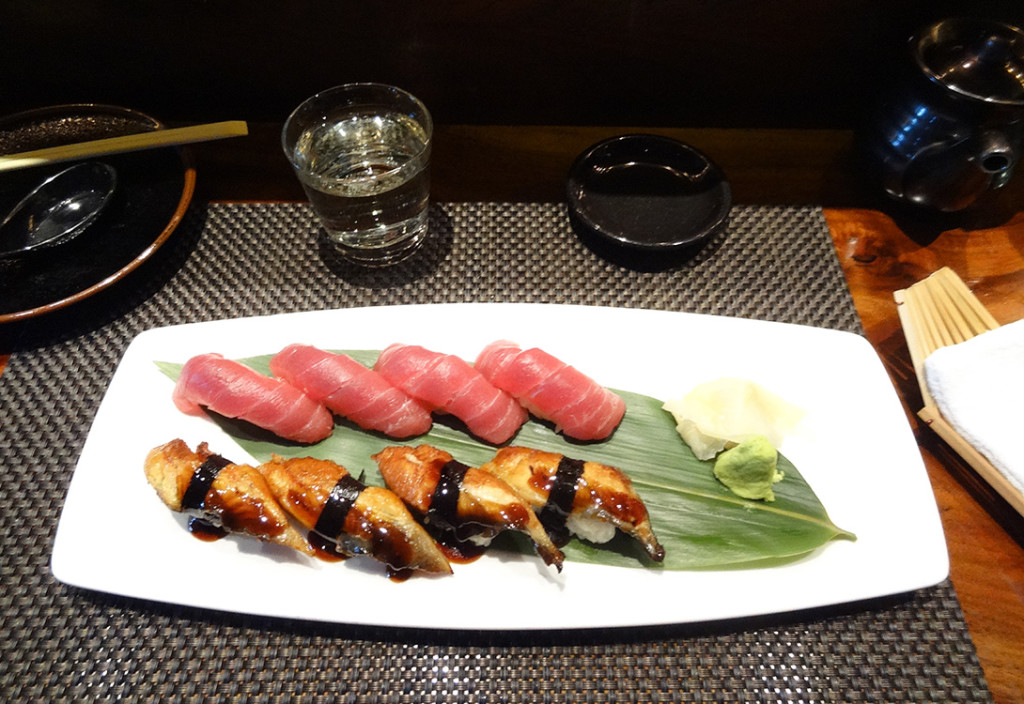 Some of my favorites include unagi (freshwater eel), crunchy spicy tuna, albacore sashimi, and the Makoto Roll — spicy yellowtail & shrimp tempura wrapped with seared tuna and spicy creamy sauce.
Peruse their Menus:     Lunch     Happy Hours     Dinner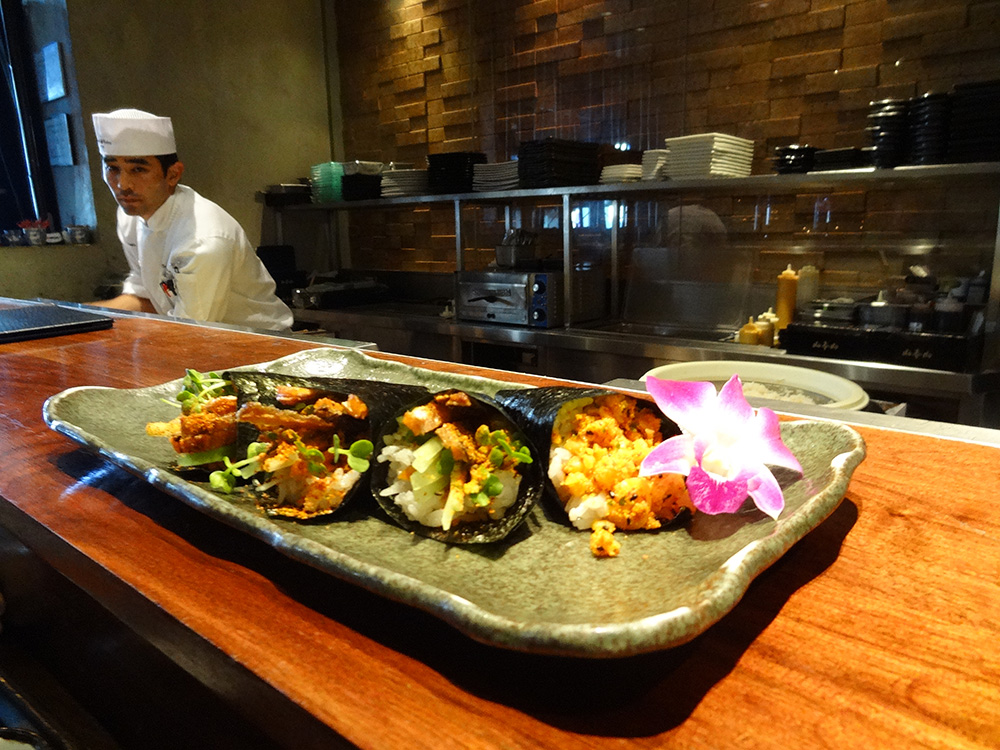 The early evening my friends and I visited, we sat near the chefs.
Johnny Seo, the General Manager, visited our table to make sure all was well. It was.
When we left, I didn't want to leave. I didn't want to go back out to the bright bustle of Las Vegas. I nearly forgot where we were.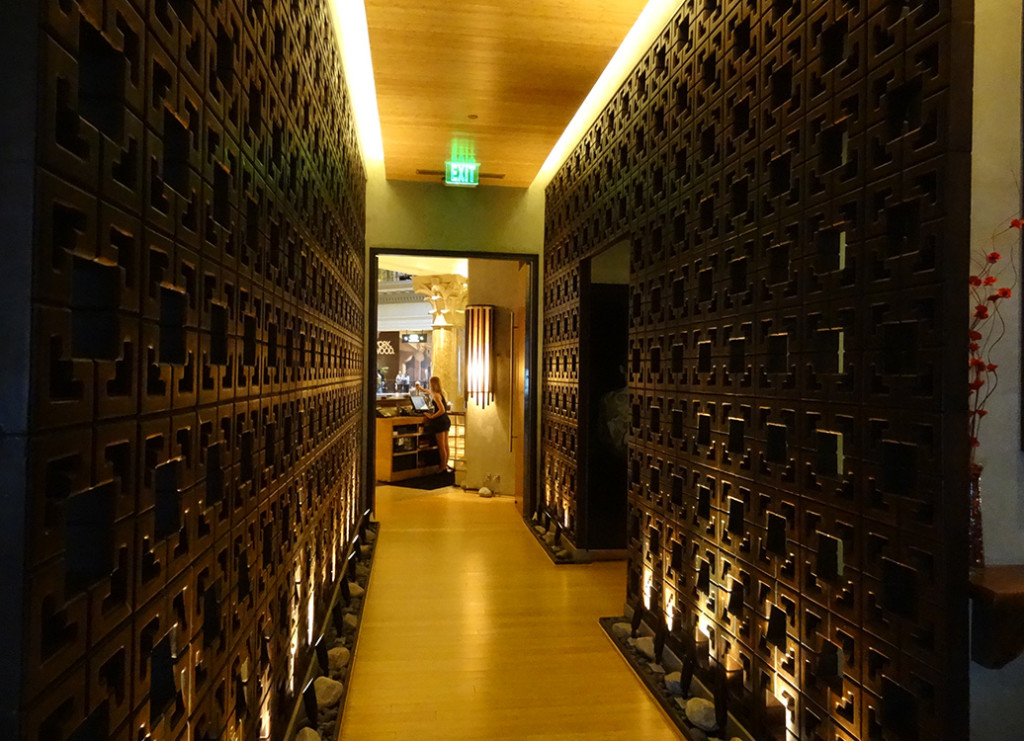 I look forward to visiting Sushi Roku again soon. Mr. Seo also suggested dining around 8pm for amazing Las Vegas strip views from the main dining room.
Lunch:  Every Day 12:00pm-4:00pm
Dinner:  Sunday-Thursday 4:00pm-10:00pm; Friday and Saturday 4:00pm-11:00pm
Happy Hour:  Sunday-Thursday 4:00pm-7:00pm; Friday and Saturday 4:00pm-6:00pm
Visit the Sushi Roku Website