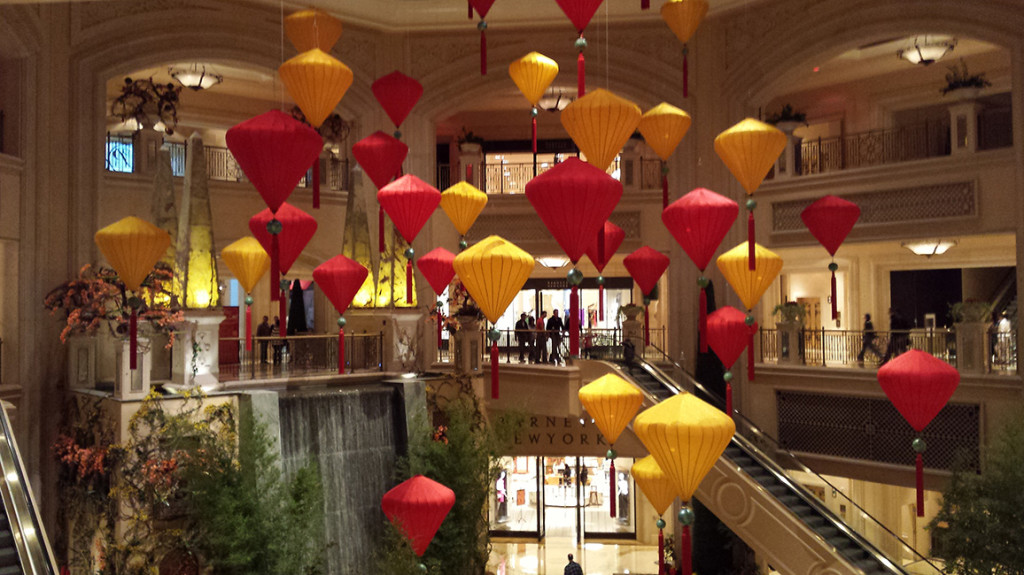 Profile: The Grand Canal Shoppes at The Palazzo
Introduction: The Grand Canal Shoppes at The Palazzo is an iconic luxury shopping destination located in Las Vegas, Nevada. Situated within the magnificent The Palazzo Resort Hotel Casino, the Grand Canal Shoppes offer an exquisite blend of world-class shopping, entertainment, and dining experiences. Inspired by the romantic city of Venice, Italy, this premier shopping complex boasts an unparalleled ambiance, complete with stunning architecture, gondola rides, and a captivating canal.
Location: The Grand Canal Shoppes are conveniently situated at 3325 S Las Vegas Blvd, on the renowned Las Vegas Strip. It is easily accessible and centrally located, making it a popular destination for locals and tourists alike.
Design and Architecture: The Grand Canal Shoppes are designed to replicate the charming atmosphere of Venice, capturing the essence of the floating city's iconic landmarks. With its beautifully crafted indoor streets and painted sky ceilings, visitors are transported to the romantic waterways of Venice. The attention to detail is remarkable, featuring cobblestone walkways, picturesque bridges, and a network of canals adorned with authentic gondolas.
Shopping Experience: The Grand Canal Shoppes at The Palazzo offer a vast array of high-end, luxury retail stores and boutiques, making it a haven for fashion enthusiasts and discerning shoppers. Visitors can explore a plethora of internationally renowned brands, including Louis Vuitton, Gucci, Prada, Versace, Burberry, and many more. From designer clothing and accessories to fine jewelry and watches, the shopping experience caters to a sophisticated clientele.
In addition to luxury fashion, the Grand Canal Shoppes also house specialty stores, showcasing unique products ranging from artisanal chocolates and gourmet treats to exclusive beauty and wellness products. It is a shopper's paradise, offering a diverse selection of goods to suit various tastes and preferences.
Entertainment and Attractions: Apart from its exceptional shopping offerings, the Grand Canal Shoppes provide a range of entertainment options that further enhance the overall experience. The highlight of the complex is the captivating indoor canal, where visitors can enjoy leisurely gondola rides. These authentic gondolas are manned by skilled gondoliers who serenade passengers with traditional Italian songs, creating an enchanting atmosphere reminiscent of Venice.
Live performances and street entertainment are also regular features at the Grand Canal Shoppes. Talented musicians, artists, and performers add to the lively ambiance, captivating guests with their talents and creating an immersive experience.
Dining and Culinary Delights: The Grand Canal Shoppes boast a remarkable selection of dining options, ranging from casual eateries to gourmet restaurants helmed by world-renowned chefs. Visitors can indulge in a wide variety of culinary delights, including Italian, American, Asian, and fusion cuisines. From fine dining establishments offering exquisite tasting menus to charming cafes serving delicious pastries, there is something to satisfy every palate.
Services and Amenities: To ensure a seamless shopping experience, the Grand Canal Shoppes provide a range of services and amenities. Complimentary Wi-Fi is available throughout the complex, allowing visitors to stay connected while they explore. There are also personal shopping services, concierge assistance, and valet parking to enhance convenience and customer satisfaction.
Special Events and Promotions: The Grand Canal Shoppes host various special events and promotions throughout the year, including fashion shows, trunk shows, seasonal sales, and product launches. These events provide opportunities for visitors to engage with their favorite brands and designers, enjoy exclusive discounts, and witness the latest trends in the world of fashion and luxury.
Whether you're a fashion enthusiast, a food lover, or simply seeking a unique and memorable experience, the Grand Canal Shoppes have something for everyone. From the moment you step foot into this extraordinary shopping complex, you'll be transported to a world of elegance and sophistication.
As you stroll along the cobblestone walkways, admiring the beautifully painted sky ceilings, you'll find yourself immersed in a truly Venetian ambiance. The gondola rides, guided by expert gondoliers, offer a romantic and picturesque experience, allowing you to soak in the charm of Venice right in the heart of Las Vegas.
The Grand Canal Shoppes boast an impressive collection of luxury brands, where fashion enthusiasts can explore the latest collections from renowned designers. From upscale boutiques to flagship stores, you'll find an exquisite range of clothing, accessories, footwear, and more. The knowledgeable staff and personal shopping services ensure that every customer receives the utmost attention and personalized assistance.
After a day of shopping, you can indulge in a culinary adventure at the Grand Canal Shoppes' diverse range of dining establishments. From intimate fine dining restaurants to casual eateries, the options are as varied as they are tantalizing. Savor delectable Italian dishes, sample gourmet international cuisine, or simply unwind with a cup of expertly brewed coffee in one of the charming cafes.
The Grand Canal Shoppes also go beyond shopping and dining, offering a range of additional services and amenities to enhance your experience. With the convenience of complimentary Wi-Fi, concierge services, and valet parking, every aspect of your visit is designed to cater to your needs and ensure a seamless and enjoyable stay.
Throughout the year, the Grand Canal Shoppes host a series of special events and promotions, adding an extra layer of excitement and entertainment. Fashion shows, live performances, and exclusive launches provide opportunities to engage with your favorite brands and discover new trends in the world of luxury.
In conclusion, the Grand Canal Shoppes at The Palazzo in Las Vegas offer a truly exceptional shopping experience. With its unique blend of luxury retail, entertainment, and dining, all set against the backdrop of a Venetian-inspired architectural masterpiece, this destination has earned its reputation as a must-visit location for locals and tourists alike. Whether you're seeking the latest fashion trends, gourmet cuisine, or simply a captivating atmosphere, the Grand Canal Shoppes deliver an unforgettable experience that transports you to the enchanting streets of Venice.