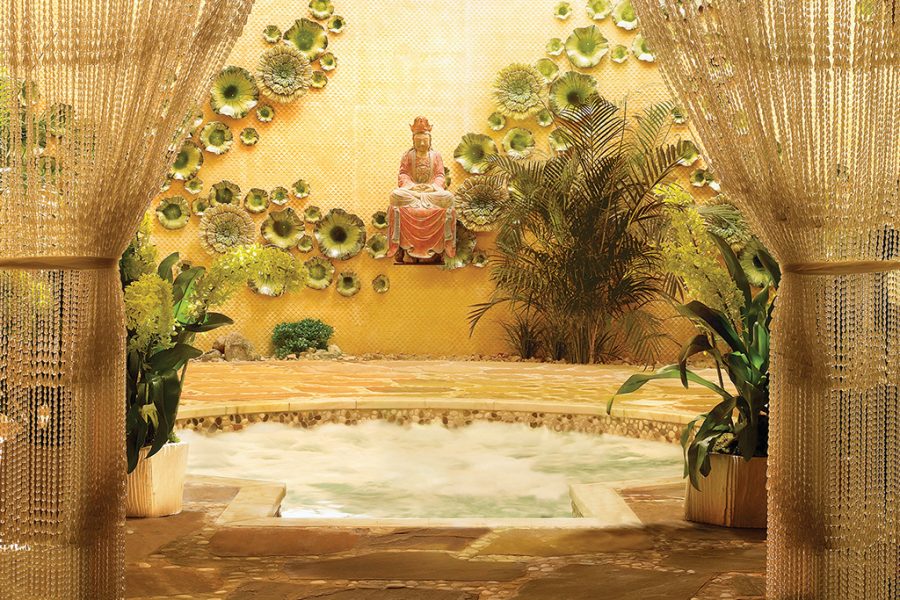 Experience Ultimate Relaxation at the Wynn Las Vegas Spa
When it comes to luxury and relaxation in Las Vegas, the Wynn Resort stands as a beacon of opulence. Nestled within this exquisite resort is a haven of tranquility – The Spa at Wynn. This world-class spa offers a comprehensive array of treatments and services that cater to every wellness enthusiast's desires. In this article, we'll explore the many highlights of the Spa at Wynn, from its serene ambiance to its signature treatments.
Setting the Scene: A Tranquil Oasis
Upon entering the Spa at Wynn, guests are immediately transported to a serene oasis far removed from the bustling Las Vegas Strip. The spa's ambiance is a harmonious blend of modern sophistication and natural elements. Cascading waterfalls, lush gardens, and an abundance of natural light create an atmosphere of calm and serenity.
Amenities to Luxuriate In
Before or after your treatments, you can indulge in the spa's luxurious amenities. These include a eucalyptus-infused steam room, a dry sauna, and a lavish plunge pool. The co-ed relaxation lounge is a perfect place to unwind, offering comfortable seating and refreshments.
A World of Treatments Awaits
The Spa at Wynn boasts an extensive menu of treatments and services designed to cater to every guest's needs. Here are some of the highlights:
Signature Massage: The spa offers a range of massages, including Swedish, deep tissue, and hot stone massages. These treatments are expertly designed to melt away tension and promote relaxation.
Customized Facials: Skincare enthusiasts will love the customized facials available here. From anti-aging treatments to hydrating facials, the spa's skilled estheticians will leave your skin rejuvenated and glowing.
Body Rituals: Immerse yourself in luxury with the spa's body rituals, which include scrubs, wraps, and exfoliating treatments. These rituals use premium products to nourish and revitalize your skin.
Hydrotherapy: The Spa at Wynn takes hydrotherapy to the next level with its Aquavana experience. This circuit includes a variety of water therapies like hot tubs, cold plunges, and experiential showers to invigorate your senses.
Salon Services: The spa offers a full range of salon services, including haircuts, styling, manicures, and pedicures. You can leave feeling pampered from head to toe.
Couples' Treatments: For those seeking a romantic escape, the spa offers couples' treatments in private suites, allowing you and your loved one to relax together.
Fitness Center: If you're looking to maintain your fitness routine, the spa also houses a state-of-the-art fitness center with top-of-the-line equipment and fitness classes.
Elevating the Experience: Exclusive Offerings
For a truly elevated spa experience, consider the following exclusive offerings at the Spa at Wynn:
VIP Suite: Reserve a private VIP suite for an intimate and personalized spa experience. These suites come with a private bathroom, steam room, and relaxation area.
Apothecary Massage: Customize your massage experience by choosing your preferred aromatherapy oil blend from the Apothecary Bar.
Lavender Lullaby: This signature treatment combines a calming lavender massage with a soothing facial for the ultimate relaxation experience.
Gentlemen's Facial: Tailored specifically for men, this facial addresses the unique skincare needs of male guests, leaving their skin refreshed and revitalized.
Booking Your Spa Day
To make the most of your visit to the Spa at Wynn, it's advisable to make a reservation in advance. This ensures you secure your preferred treatments and time slots, especially during peak seasons.
In conclusion, the Spa at Wynn in Las Vegas offers a world-class oasis of relaxation and rejuvenation. With its serene ambiance, extensive menu of treatments, and exclusive offerings, it's no wonder this spa is a must-visit destination for anyone seeking a luxurious wellness experience in the heart of Sin City. Make your reservation today and treat yourself to a day of pampering like no other. Your body and mind will thank you for it.