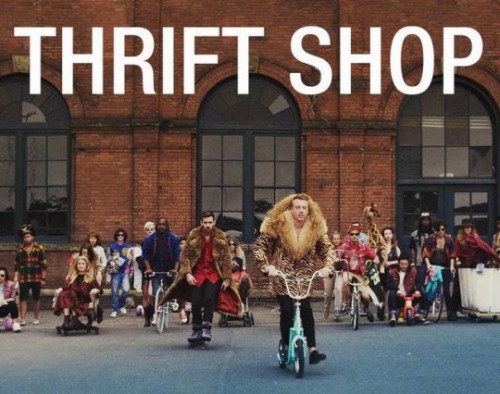 The first time I heard this song I knew it had a huge hook.
Fun throwback to the eighties and nineties, too. Note the Delorean car. I rocked the thrift shop from 1990 to 1993. #OldSchool. Maybe time to go back?  I used to love the wingtips, long trench coats, and steel-toe black work boots.
This song is massive tongue-and-cheek coupled with authentic & straight-up. Slick cool combo.