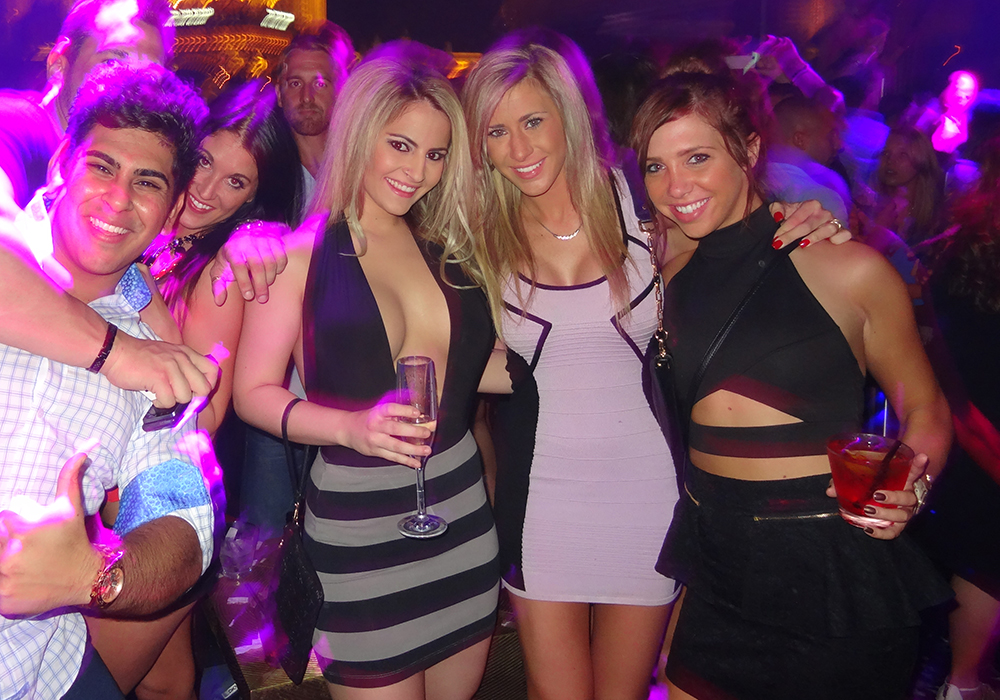 Here's a comprehensive and detailed profile on the top 25 lounges in Las Vegas:
XS Nightclub: Located in the Encore Resort, XS Nightclub is a luxurious and opulent lounge known for its vibrant atmosphere and world-class DJs. The venue features a large dance floor, indoor and outdoor spaces, and a stunning pool area.
Omnia Nightclub: Situated in Caesars Palace, Omnia Nightclub offers a multi-level, state-of-the-art lounge experience. With top-notch sound and lighting systems, it hosts renowned DJs and artists from around the world, creating an unforgettable night out.
Marquee Nightclub: Found in The Cosmopolitan, Marquee Nightclub is a spacious lounge featuring multiple dance floors, poolside cabanas, and a rooftop patio. The venue attracts a trendy and energetic crowd with its impressive lineup of DJs and live performances.
Chateau Nightclub: Located at Paris Las Vegas, Chateau Nightclub offers a Parisian-inspired atmosphere with both indoor and outdoor spaces. It boasts a rooftop garden terrace overlooking the Las Vegas Strip and a vibrant dance floor with a mix of music genres.
VooDoo Rooftop Nightclub: Perched atop the Rio All-Suite Hotel and Casino, VooDoo Rooftop Nightclub provides breathtaking panoramic views of the city. This open-air lounge offers a unique party experience with live music, dancing, and signature cocktails.
Foundation Room: Situated on the 63rd floor of Mandalay Bay, Foundation Room offers an upscale and intimate lounge setting. With its elegant decor, live music, and stunning views of the Las Vegas skyline, it's a favorite spot for a sophisticated night out.
Drai's Nightclub: Located in The Cromwell, Drai's Nightclub is known for its stunning rooftop pool and breathtaking views of the Strip. The lounge features world-class DJs, live performances, and a vibrant dance floor that extends both indoors and outdoors.
Hyde Bellagio: Found in the Bellagio, Hyde Bellagio combines a chic lounge atmosphere with a stunning lakeside location. Guests can enjoy craft cocktails, live music, and a fountain show, creating an elegant and vibrant experience.
Intrigue Nightclub: Situated in the Wynn Las Vegas, Intrigue Nightclub offers a sophisticated and intimate setting with a modern twist. The venue features state-of-the-art lighting and sound systems, multiple levels, and a private outdoor patio.
Ghost Donkey: Located in The Cosmopolitan, Ghost Donkey is a hidden gem known for its unique tequila and mezcal offerings. The lounge has a cozy and intimate atmosphere, perfect for enjoying craft cocktails and sampling a variety of spirits.
Commonwealth: Found in downtown Las Vegas, Commonwealth is a stylish lounge with a vintage-inspired decor. It offers three distinct areas, including a rooftop patio, where guests can enjoy live music, DJs, and a wide selection of craft cocktails.
The Dorsey: Situated in The Venetian, The Dorsey is an elegant lounge known for its exquisite cocktails and sophisticated ambiance. The venue features plush seating, a fireplace, and live music, creating a refined and comfortable setting.
The Chandelier: Located in The Cosmopolitan, The Chandelier is a visually stunning lounge that spans three levels inside a giant chandelier. Each level offers a different experience, from high-energy music and dancing to a more relaxed atmosphere for conversations and handcrafted cocktails.
Skyfall Lounge: Found in the Delano Las Vegas, Skyfall Lounge offers breathtaking views of the city from its 64th floor location. The lounge features a sleek and modern design, live DJs, and a diverse selection of cocktails, making it an ideal spot for a sophisticated night out.
Apex Social Club: Situated in the Palms Casino Resort, Apex Social Club combines a stylish lounge with a vibrant rooftop terrace. With panoramic views of the Strip, a dance floor, and top-tier DJs, it offers a dynamic and energetic nightlife experience.
Rosina Cocktail Lounge: Located in The Venetian, Rosina Cocktail Lounge exudes a classic and elegant ambiance reminiscent of a bygone era. The lounge specializes in craft cocktails, offering a menu inspired by the golden age of cocktails.
Bound by Salvatore: Found in The Cromwell, Bound by Salvatore is a sophisticated lounge known for its world-class mixology. Guests can enjoy expertly crafted cocktails by renowned mixologist Salvatore Calabrese in an intimate and luxurious setting.
On the Record: Situated in Park MGM, On the Record is a unique lounge that combines a speakeasy, club, and record store concept. It features three distinct areas, including a vinyl parlor, a main dance floor, and a hidden karaoke lounge.
The Laundry Room: Located in Commonwealth, The Laundry Room is an exclusive and hidden cocktail bar known for its personalized drink experiences. Reservations are required, and guests are treated to bespoke cocktails crafted by expert mixologists.
Electra Cocktail Club: Found in The Venetian, Electra Cocktail Club offers a vibrant and high-energy lounge experience. With its LED displays, stunning artwork, and unique cocktail offerings, it provides a modern and visually stimulating atmosphere.
Camden Cocktail Lounge: Situated in the Palms Casino Resort, Camden Cocktail Lounge showcases a dynamic and eclectic atmosphere. The lounge features a mix of live music, DJ performances, and innovative cocktails, making it a popular spot for a night of entertainment.
Parasol Up/Down: Located in Wynn Las Vegas, Parasol Up/Down is a unique lounge experience with its two levels overlooking a mesmerizing, rotating parasol art installation. Guests can enjoy handcrafted cocktails, live entertainment, and a cozy atmosphere.
The Study: Found in The Cosmopolitan, The Study is a hidden cocktail lounge concealed behind a secret door within the resort's bustling casino floor. The lounge offers a cozy and intimate atmosphere, specializing in expertly crafted cocktails and rare spirits.
Juniper Cocktail Lounge: Situated in Park MGM, Juniper Cocktail Lounge is a stylish lounge inspired by the glamour of the Prohibition era. It offers an extensive selection of gins and expertly crafted cocktails, all set in a chic and sophisticated ambiance.
The Barbershop Cuts & Cocktails: Located in The Cosmopolitan, The Barbershop Cuts & Cocktails offers a unique concept combining a speakeasy lounge, a live entertainment venue, and a functioning barbershop. Guests can enjoy live music, craft cocktails, and even get a haircut while enjoying the ambiance.
These top 25 lounges in Las Vegas provide a diverse range of experiences, from high-energy nightclubs with renowned DJs to sophisticated cocktail lounges with elegant atmospheres. Each venue offers its own unique features, ensuring that visitors can find the perfect spot to enjoy a night out in the entertainment capital of the world.