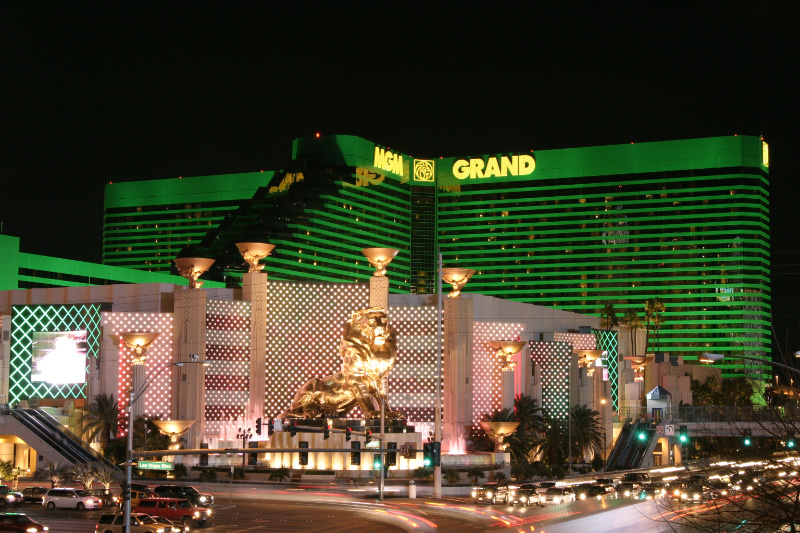 The MGM Hotel in Las Vegas is one of the city's most iconic and renowned hotels, known for its luxurious accommodations, world-class entertainment, and exceptional amenities. The hotel is located at the heart of the Las Vegas Strip, offering guests easy access to a range of attractions and activities.
Accommodations: The MGM Hotel offers over 4,000 luxurious guest rooms and suites, each featuring elegant furnishings and modern amenities. The rooms range from standard rooms to luxurious suites with private terraces and views of the Las Vegas skyline. All rooms include flat-screen TVs, Wi-Fi, and comfortable bedding.
Facilities: The MGM Hotel offers an impressive range of facilities and amenities for guests to enjoy. These include multiple swimming pools, a fully equipped fitness center, a spa, a salon, and a range of restaurants and bars. The hotel also features a large casino with slot machines, table games, and a sportsbook.
Meeting and Event Spaces: The MGM Hotel is an ideal location for business meetings, conferences, and social events. The hotel features over 600,000 square feet of meeting and event space, including several ballrooms, boardrooms, and outdoor spaces. The hotel's experienced event planning team can assist with all aspects of event planning, including catering, audiovisual equipment, and decor.
Entertainment: The MGM Hotel is renowned for its world-class entertainment, including live shows, concerts, and performances. The hotel features several theaters, including the MGM Grand Garden Arena, which hosts major events and concerts. The hotel also has several nightclubs and bars, including Hakkasan Nightclub, which attracts some of the world's top DJs.
Services: The MGM Hotel offers a range of services to ensure that guests have a comfortable and enjoyable stay. These include a 24-hour front desk, concierge services, and a valet parking service. The hotel also offers a complimentary shuttle service to other MGM properties in the area.
Overall, the MGM Hotel is a luxurious and iconic hotel with exceptional amenities and facilities. Whether guests are visiting Las Vegas for business or pleasure, the MGM Hotel is an excellent choice for accommodation, entertainment, and relaxation.