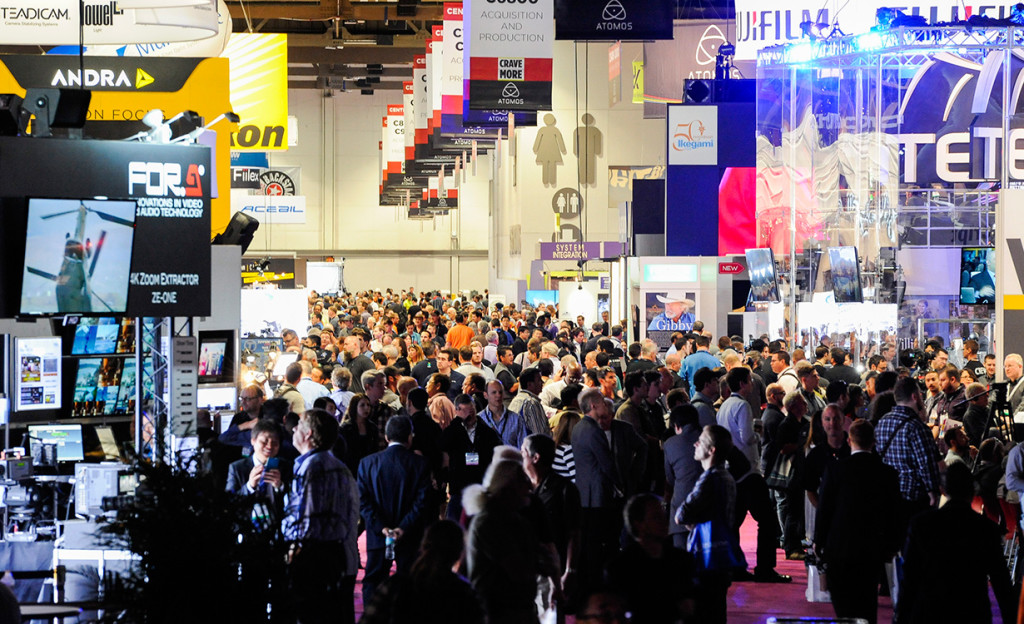 Las Vegas as a Premier Trade Show Destination
Las Vegas has emerged as a preeminent trade show destination, offering a dynamic blend of modernity, entertainment, and business excellence. Renowned for its extravagant casinos, dazzling entertainment, and vibrant nightlife, the city has also established itself as a hub for hosting a diverse range of trade shows, conventions, and expos. With its exceptional convention facilities, top-notch accommodations, and a wide variety of entertainment options, Las Vegas provides an unrivaled setting for both organizers and attendees to experience world-class business events.
Highlights from Famous Trade Shows in Las Vegas:
Consumer Electronics Show (CES): Hosted primarily at the Las Vegas Convention Center (LVCC), CES is the global stage for technology innovations. The LVCC offers more than 3.2 million square feet of exhibit space, providing a sprawling platform for showcasing cutting-edge gadgets, electronics, and tech advancements.
National Association of Broadcasters Show (NAB Show): The NAB Show takes place at the LVCC and is dedicated to the broadcasting and media industry. With over 1 million square feet of exhibit space, the LVCC facilitates demonstrations of broadcast equipment, media technology, and content creation tools.
Magic Las Vegas: Held at the Las Vegas Convention Center, Magic Las Vegas is a premier fashion trade show that spans across multiple venues. It transforms the LVCC into a vibrant fashion marketplace, complete with exhibits, runway shows, and seminars, offering participants a comprehensive look at the latest trends in the fashion industry.
Global Gaming Expo (G2E): The Sands Expo and Convention Center, situated in the Venetian Resort, is home to the Global Gaming Expo. This venue provides a sophisticated space for professionals in the gaming and hospitality sectors to explore innovations, attend seminars, and engage in networking activities.
SEMA Show: The Specialty Equipment Market Association (SEMA) Show is hosted at the Las Vegas Convention Center. The vast space allows the automotive aftermarket industry to showcase customized vehicles, performance parts, and accessories across various exhibit halls.
Advantages of Las Vegas as a Trade Show Destination:
Las Vegas Convention Center (LVCC): Spanning over 200 acres and featuring over 3.2 million square feet of exhibit space, the LVCC is among the largest convention centers in the world. Its state-of-the-art facilities, including meeting rooms, exhibit halls, and outdoor spaces, cater to diverse trade show needs.
Sands Expo and Convention Center: Located within the Venetian Resort, this center offers over 2.25 million square feet of event space, including exhibition halls, meeting rooms, and ballrooms. Its luxurious ambiance complements the upscale events it hosts.
Mandalay Bay Convention Center: Mandalay Bay features more than 2 million square feet of event space, including exhibit halls, ballrooms, and meeting rooms. Its proximity to the Mandalay Bay Resort makes it a convenient choice for attendees seeking accommodations.
Wynn Las Vegas and Encore: These upscale resorts offer exquisite event spaces suitable for smaller trade shows and conferences. Their elegant venues, combined with luxurious accommodations, create an atmosphere of sophistication.
Rio All-Suite Hotel and Casino: The Rio offers a vast event space for hosting trade shows and conferences. Its unique Carnival World Buffet can be transformed into an exhibition hall, catering to various event needs.
In conclusion, Las Vegas stands not only as a city of entertainment but also as a world-class trade show destination. Its exceptional convention facilities, wide range of accommodation options, and abundant entertainment choices make it an attractive location for trade shows across diverse industries. Las Vegas provides a unique environment where business and pleasure seamlessly blend, ensuring that attendees and participants have memorable experiences both inside and outside the trade show venues.