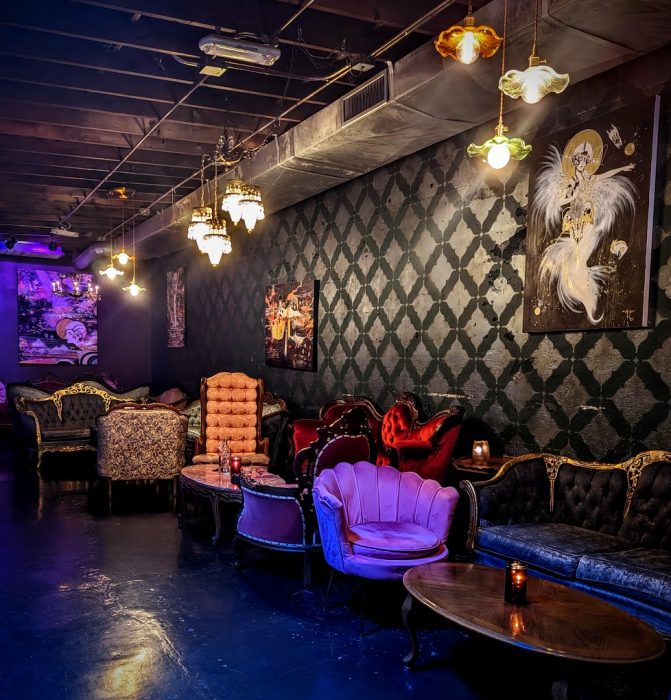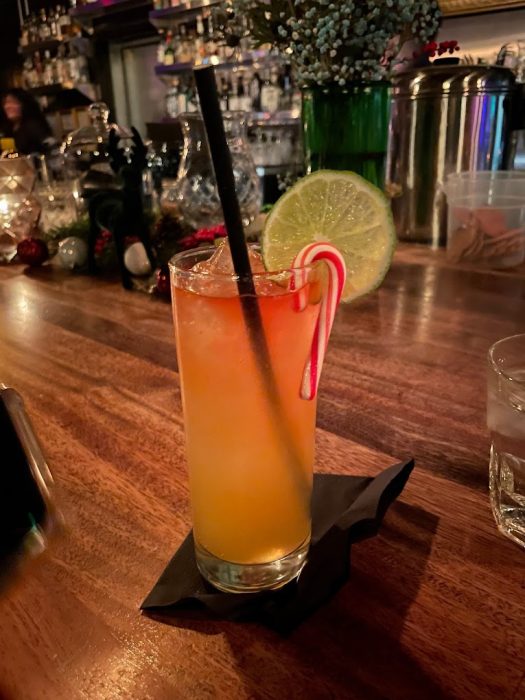 The Velveteen Rabbit Bar: Where Timeless Elegance Meets Vibrant Nightlife in Las Vegas
Introduction: Discover the epitome of sophistication and vibrant nightlife at The Velveteen Rabbit Bar, a hidden gem nestled in the heart of Las Vegas. With its unique ambiance, meticulously crafted cocktails, and a touch of vintage allure, this establishment has redefined the city's bar scene. Whether you're seeking an enchanting spot for a romantic date night or a chic venue for a night out with friends, The Velveteen Rabbit Bar promises an unforgettable experience that resonates with timeless elegance and modern revelry.
Location: You can find The Velveteen Rabbit Bar at 1218 S Main St, Las Vegas, NV 89104. Its central location ensures easy access for both locals and visitors to the city, making it a must-visit destination for those looking to indulge in a one-of-a-kind nightlife experience.
Hours of Operation: The Velveteen Rabbit Bar opens its doors to patrons on the following schedule:
Monday to Wednesday: 5:00 PM to 12:00 AM
Thursday: 5:00 PM to 1:00 AM
Friday: 5:00 PM to 2:00 AM
Saturday: 7:00 PM to 2:00 AM
Sunday: Closed
Ambiance and Atmosphere: Step into a world of enchantment as you enter The Velveteen Rabbit Bar. The decor seamlessly blends vintage charm with contemporary flair, creating an atmosphere that is both inviting and alluring. Dimmed lights, plush velvet seating, and carefully curated artwork set the stage for an intimate and sophisticated experience. Whether you choose to unwind at the bar, relax in one of the cozy nooks, or mingle on the outdoor patio, you'll find yourself immersed in an ambiance that evokes a sense of nostalgia while embracing the excitement of the present.
Cocktails and Libations: At the heart of The Velveteen Rabbit Bar lies an extensive and inventive cocktail menu that caters to all tastes. Expert mixologists craft each libation with precision, using only the finest spirits, house-made infusions, and fresh ingredients. From classic concoctions to signature drinks that push the boundaries of mixology, every sip is a delightful journey for the senses. Whether you're a whiskey connoisseur, a fan of fruity concoctions, or an explorer of exotic flavors, the bar's diverse menu promises to satisfy even the most discerning palate.
Live Entertainment and Events: The Velveteen Rabbit Bar is not only a place for exceptional drinks; it's also a hub for live entertainment and events that elevate your night out. From live music performances and DJ sets to themed parties and art exhibitions, there's always something happening at the bar to keep the energy flowing. Stay updated on their event calendar to ensure you don't miss out on an unforgettable night of revelry.
Private Events and Special Occasions: Elevate your private events and special occasions by hosting them at The Velveteen Rabbit Bar. With its unique ambiance and versatile spaces, the bar offers an ideal setting for birthday parties, anniversaries, corporate gatherings, and more. Their experienced team is dedicated to ensuring every detail is tailored to your vision, creating memories that will last a lifetime.
Conclusion: For those seeking a bar that encapsulates both elegance and vivacity, The Velveteen Rabbit Bar stands as a prime destination in Las Vegas. From its central location and enchanting ambiance to its meticulously crafted cocktails and vibrant events, this establishment transcends the ordinary, offering an experience that is truly extraordinary. Embark on a journey of sophisticated revelry, where the past intertwines seamlessly with the present, and create memories that will forever remain etched in your heart.
Visit The Velveteen Rabbit Bar today and experience a world where timeless elegance meets vibrant nightlife. Your next unforgettable adventure awaits at 1218 S Main St, Las Vegas, NV 89104. Check their website for more information and event updates. https://velveteenrabbitlv.com/