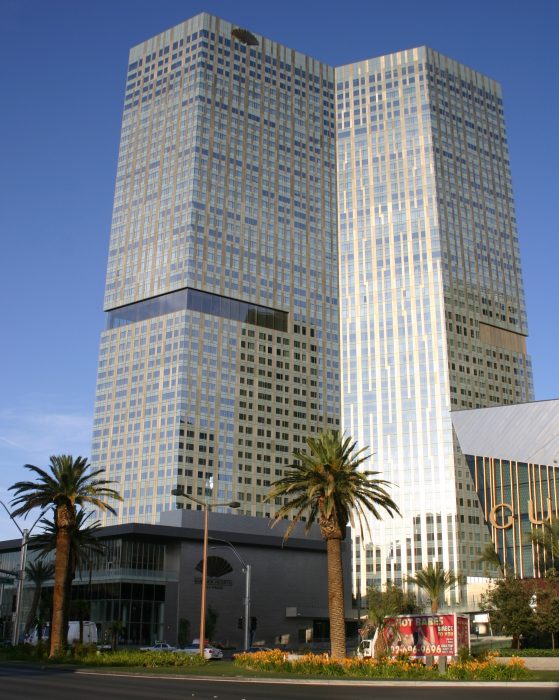 Hotel Profile: Waldorf Astoria Las Vegas
Introduction: The Waldorf Astoria Las Vegas is a luxurious and iconic hotel located in the heart of the Las Vegas Strip, known for its sophisticated elegance and exceptional service. Boasting a prime location, stunning design, and a host of upscale amenities, this hotel offers a world-class experience for discerning travelers and those seeking a memorable stay in the entertainment capital of the world.
Location: The Waldorf Astoria Las Vegas is situated at 3752 S Las Vegas Blvd, offering guests a central position on the renowned Las Vegas Strip. Its strategic location provides easy access to popular attractions, such as the Bellagio Fountains, The Shops at Crystals, and various entertainment venues, ensuring guests have an array of options for entertainment, dining, and shopping within walking distance.
Accommodations: The hotel features a total of 389 sophisticated guest rooms and suites, each meticulously designed to provide the utmost comfort and relaxation. The rooms offer contemporary decor with elegant touches, showcasing a perfect balance of luxury and functionality. Guests can expect spacious layouts, plush furnishings, premium bedding, and modern amenities, including flat-screen televisions, mini-bars, and high-speed internet access.
Dining: Waldorf Astoria Las Vegas offers an exceptional culinary experience with a variety of dining options to suit every palate. The hotel's signature restaurant, Twist by Pierre Gagnaire, is a Michelin-starred establishment that serves innovative French cuisine with a contemporary twist. Additionally, guests can indulge in delectable dishes at Zen Kitchen, offering a fusion of Asian flavors, or enjoy light bites and cocktails at SkyBar, an upscale rooftop lounge providing panoramic views of the city.
Amenities:
Spa and Wellness: The Waldorf Astoria Spa offers a serene sanctuary where guests can rejuvenate their mind, body, and soul. The spa features a range of indulgent treatments, including massages, facials, and body therapies, all delivered by skilled therapists in a tranquil environment. The hotel also boasts a fitness center equipped with state-of-the-art equipment, allowing guests to maintain their fitness routines during their stay.
Pool Deck: The hotel's pool deck provides an oasis of relaxation amidst the vibrant city. The pool area features private cabanas, comfortable loungers, and a refreshing pool, creating the perfect setting for sunbathing and unwinding. Guests can enjoy poolside food and beverage service, ensuring a seamless and enjoyable experience.
Meetings and Events: With over 12,000 square feet of sophisticated event space, the Waldorf Astoria Las Vegas is an ideal venue for business meetings, conferences, and social gatherings. The hotel offers a dedicated team of event planners who ensure every detail is meticulously arranged, from audiovisual equipment to customized catering menus.
Service: Renowned for its exceptional service, the Waldorf Astoria Las Vegas delivers personalized attention and anticipates the needs of its guests. From the moment of arrival, guests are greeted with warm hospitality, and the attentive staff goes above and beyond to ensure a memorable and comfortable stay. The hotel's commitment to excellence extends to every aspect of guest service, including housekeeping, concierge assistance, and 24-hour room service.
Design and Architecture: The hotel's design is a seamless blend of contemporary luxury and timeless elegance. The architectural masterpiece features sleek lines, floor-to-ceiling windows, and modern art installations, creating a visually stunning environment. The interior spaces are adorned with upscale materials, rich textures, and carefully curated artwork, reflecting the hotel's commitment to providing a refined and sophisticated ambiance.
Sustainability: Waldorf Astoria Las Vegas is dedicated to sustainable practices and has implemented numerous initiatives to reduce its environmental impact. The hotel emphasizes energy efficiency, waste management, and responsible sourcing to promote sustainability in all aspects of its operations. Guests can enjoy their stay knowing that the hotel is committed to preserving the natural beauty of its surroundings.
Conclusion: The Waldorf Astoria Las Vegas is a premier luxury hotel that offers an unrivaled experience for travelers seeking a refined and sophisticated retreat on the Las Vegas Strip. With its prime location, exquisite accommodations, exceptional dining options, and top-notch amenities, the hotel caters to the needs of discerning guests who appreciate the finest things in life. Whether visiting for business or pleasure, guests can expect a memorable stay characterized by impeccable service, elegant design, and a truly elevated hospitality experience.