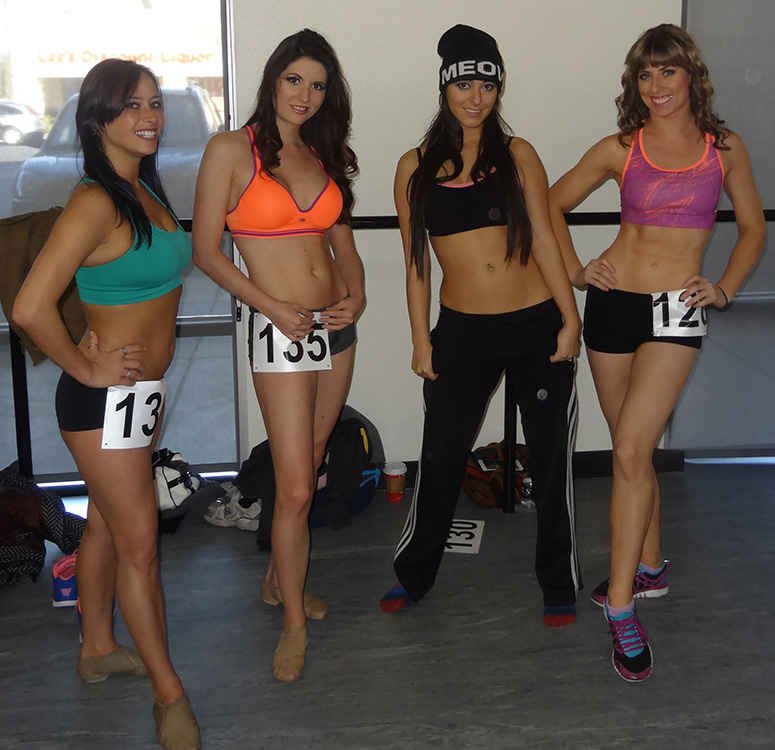 The Las Vegas Outlaws held cheerleader tryouts today. Vince Neil, rock legend and lead singer of Mötley Crüe, owns the AFL (Arena Football League) team. Pictures and story below. You can also watch videos of the tryouts & hot routines by visiting our LVTP YouTube Channel.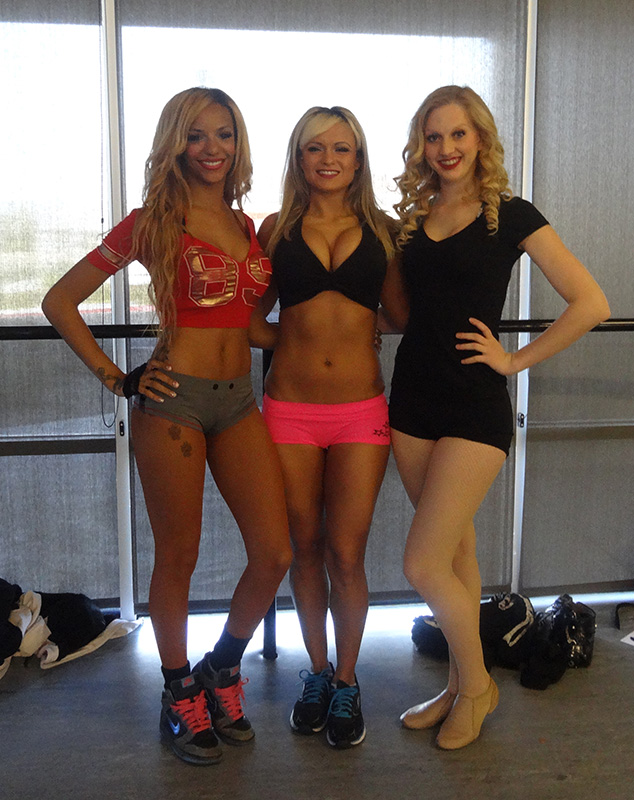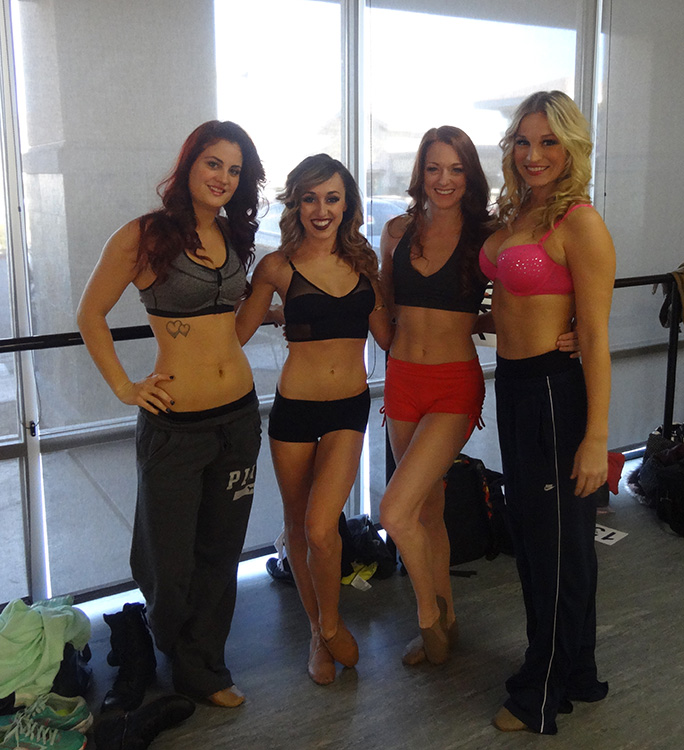 Auditions started this morning inside Rock Dance Studio. Vince Neil, Rain Hannah, Allison Kyler, and Courtney Gifford welcomed dancers with an easygoing, sweet manner that immediately set a fun and positive tone.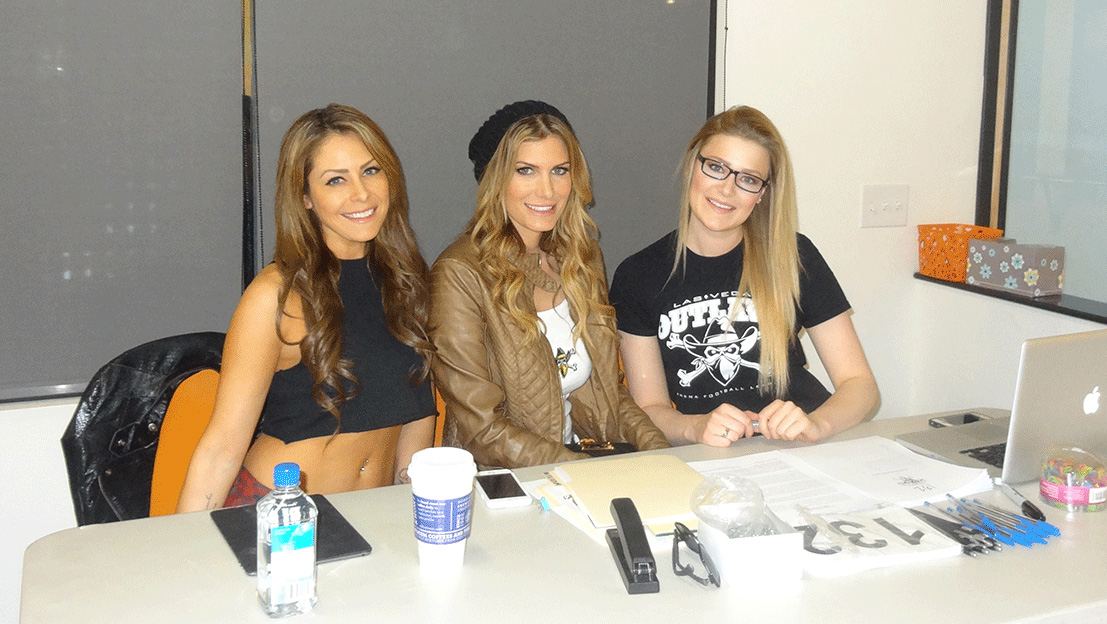 I met Vince Neil for the first time. Fantastic guy. Hard to believe such a massive rock legend could also be kind, casual, and accessible, but he is! Vince spoke with great passion for The Las Vegas Outlaws. He wants to build a stellar experience for fans of all ages and especially families. People can enjoy the high-energy and intimate setting of Arena Football, where fans are much closer and get more game interaction than the NFL. Vince also plans to amplify some fun rivalries, like the Vegas Outlaws vs. Kiss LA (Gene Simmons team), with winners holding a trophy for the year akin to the Stanley Cup.
Even more, Vince wants you to see some of the best dancers in Las Vegas! Considering that one of Mötley Crüe's epic rock ballads is Girls, Girls, Girls we can be assured the dancers will be sexy. But Vince also wants the skill-level, routines, and costumes to be of high-caliber. With all this to look forward to, how can you miss any of the nine games this season?!
Allison Kyler, Director of AFL Outlaw Posse, echoed Vince's vision of the dancers — sexy & classy. (And this aligns with the new vision of Vegas:  a classier city that keeps its sex appeal.)
For the tryouts today, Allison led the girls in various choreography while instilling in them another key theme:  support the team.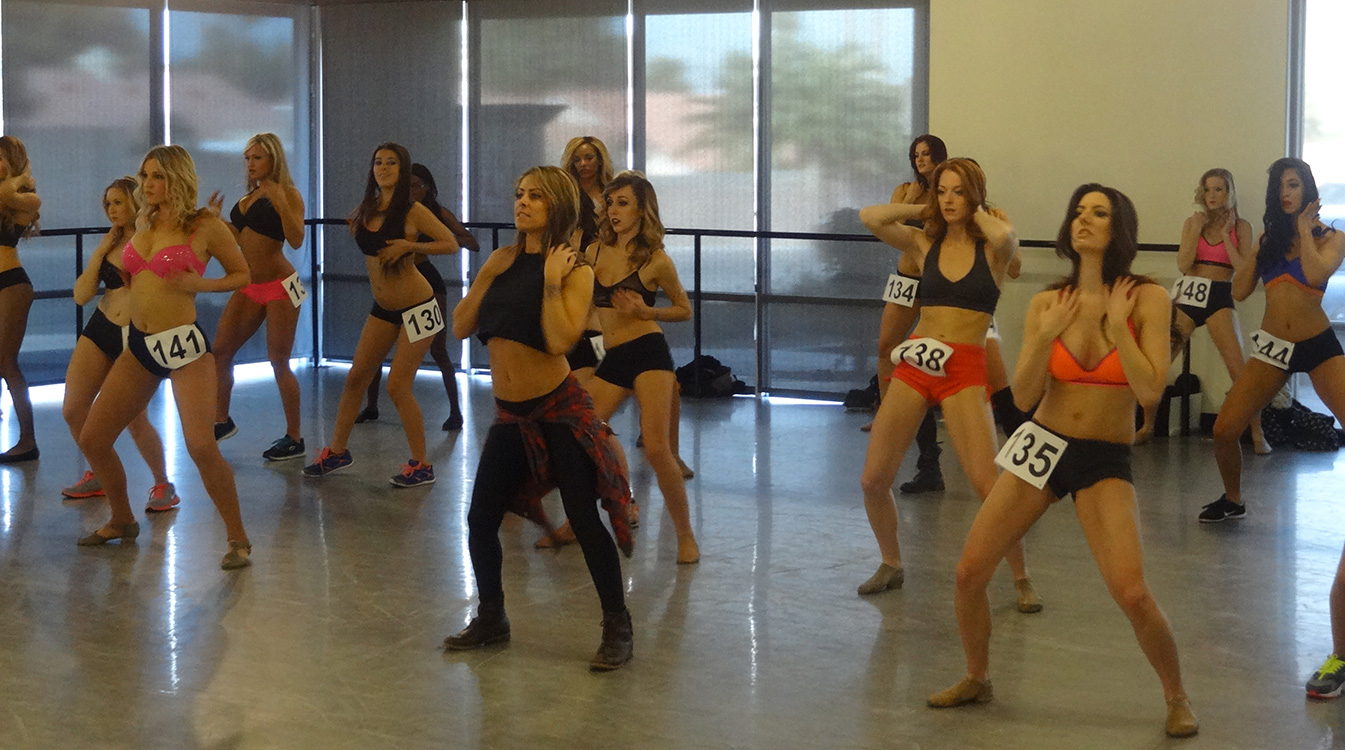 Of course today was just warm-ups and tryouts, but routines still looked very cool and very hot. The few guys present in the room were pretty quiet. Again, videos of today are here.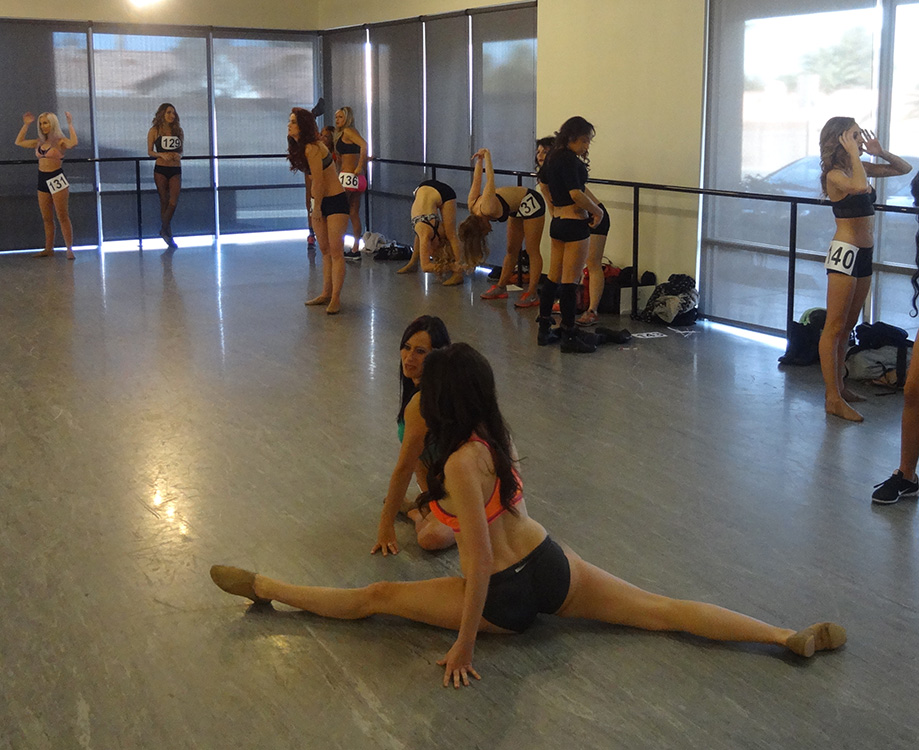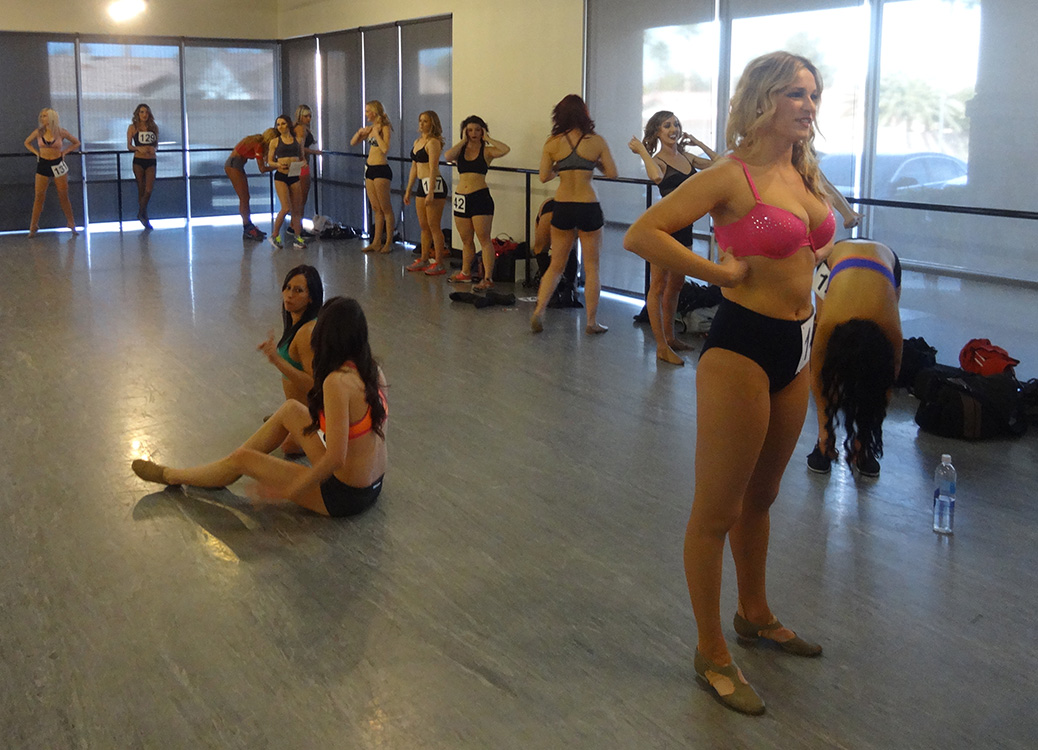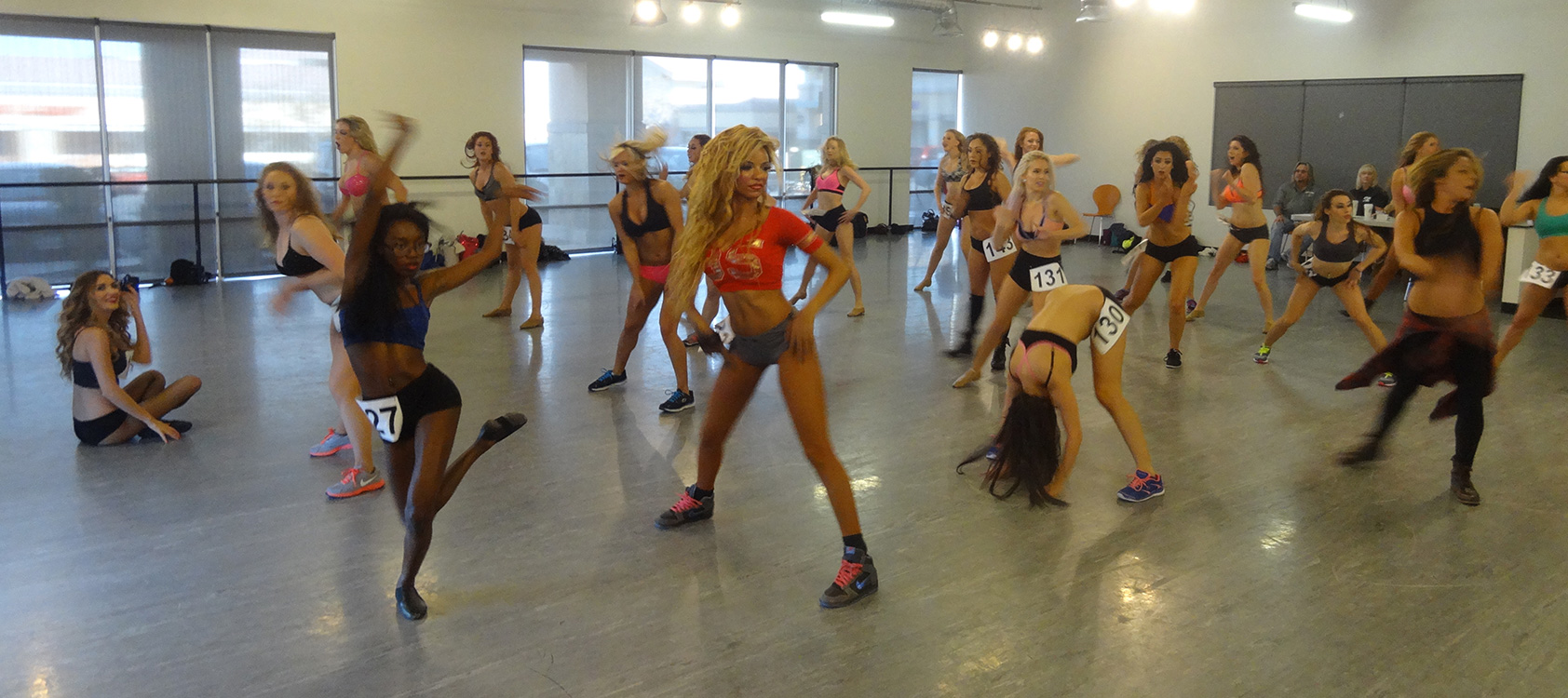 Allison said the AFL Outlaw Posse would have twelve women, and along with the usual dance routines and cheering, the posse ladies need to greet fans, sign calendars, and help maintain a high-energy all around. They should also maintain a positive image off the field, aligning with the Vince Neil brand.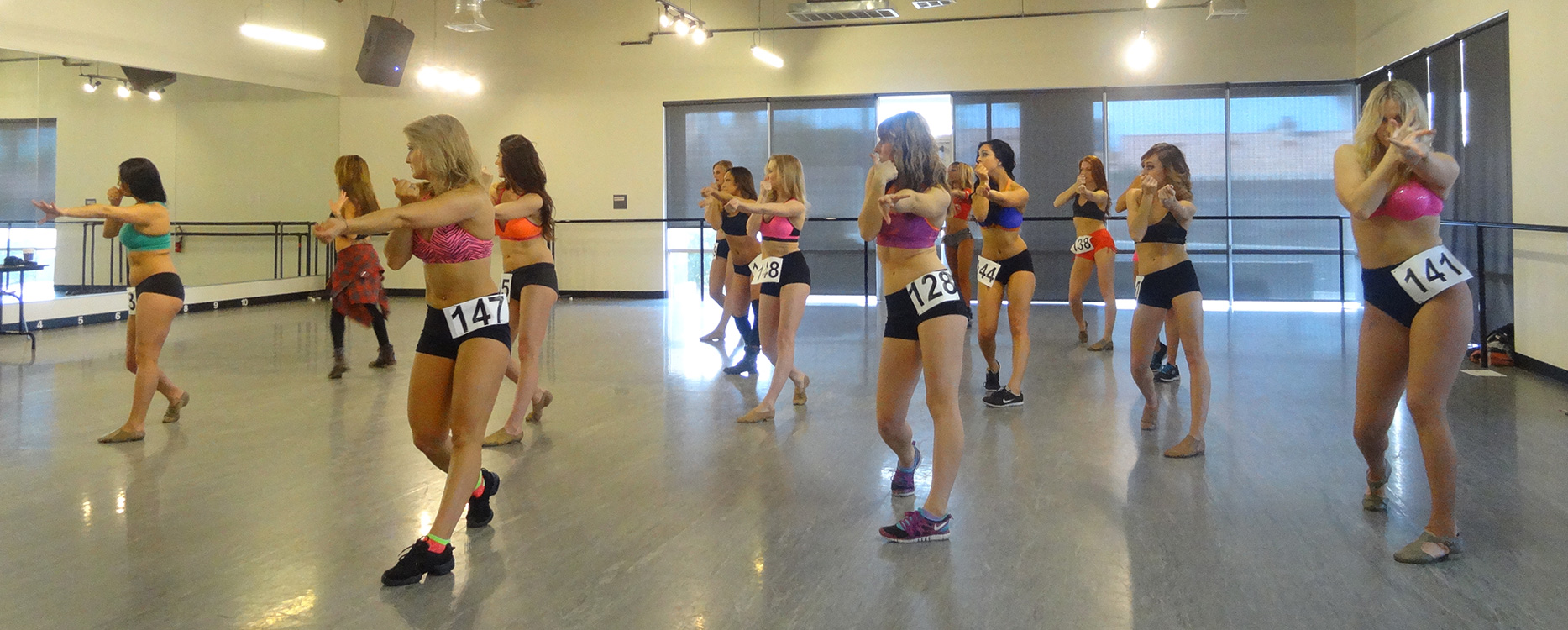 I'm sure Allison's four years of experience as a lead dancer with Mötley Crüe will keep the girls fired up, hot and rocking!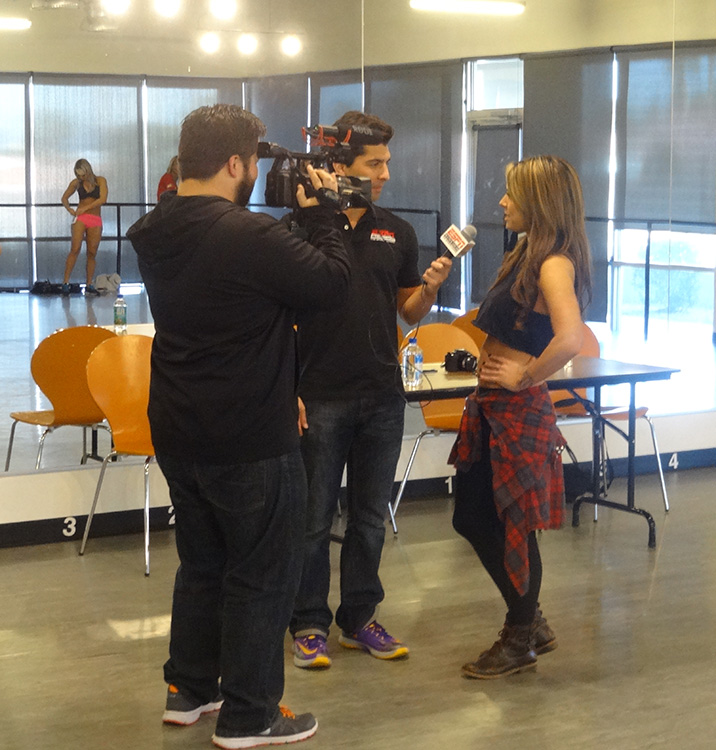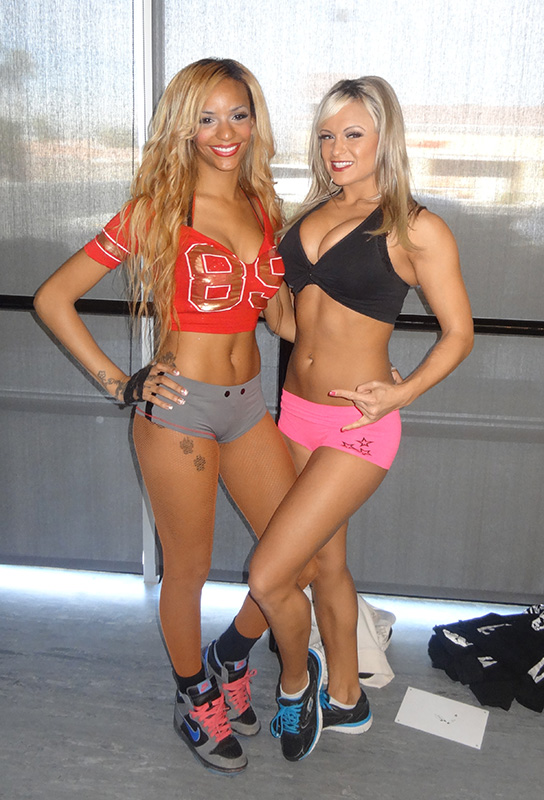 Alas, I may have missed the sexiest part of the morning. When I stepped out, Chuck Ojeda of Lotus Broadcasting put on a number and tried out for the team. I did catch the last 30 seconds of his performance, however, as well as everyone in the room laughing. When they post that video, I will add it to the Las Vegas Top Picks YouTube Channel.
Till then, you'll have to settle for the videos I've already posted, as well as the pics of the lovely posse hopefuls. And we can look forward to the first game in March — Go Vegas Outlaws!!