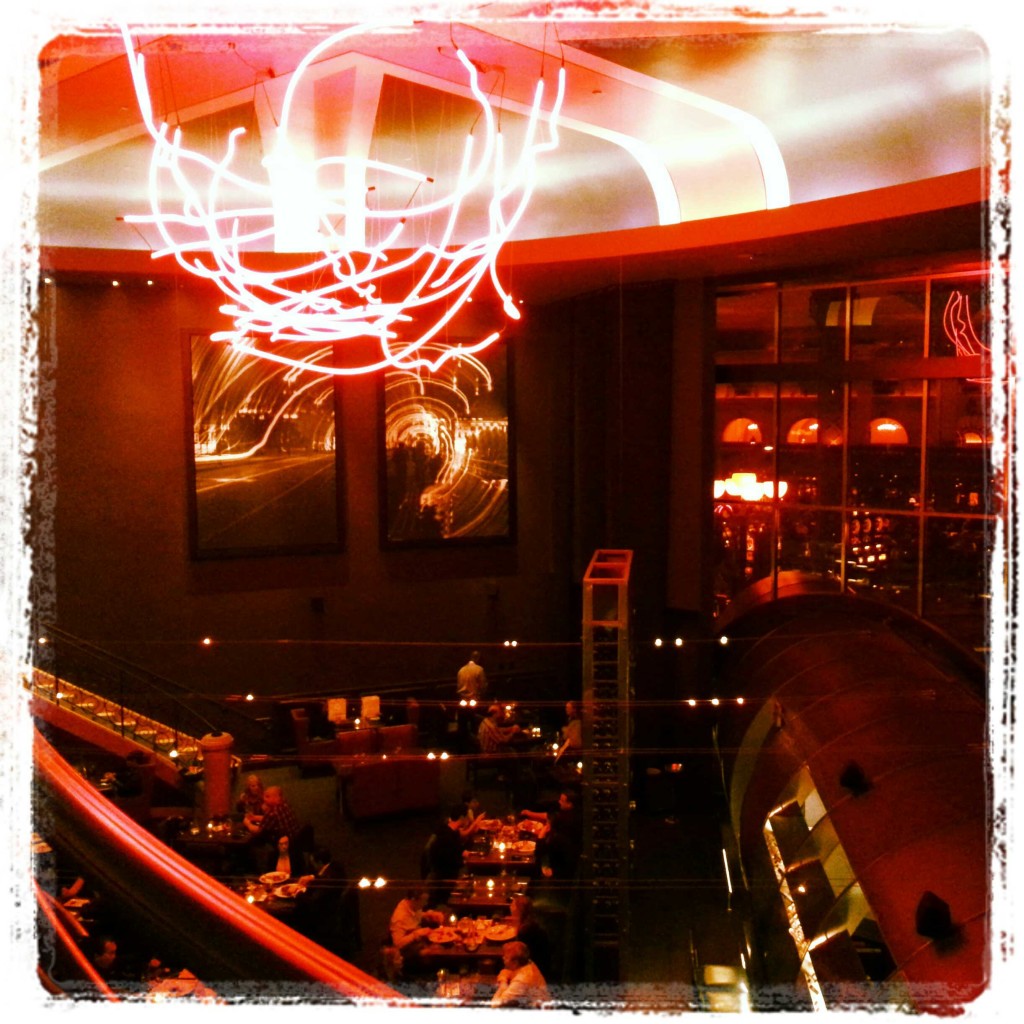 A Classy Evening in Las Vegas, Short Story, Brendan Magone
One of my favorite books as a child was the Choose Your Own Adventure series. As I reflect on the last three decades since those days, I wonder if life isn't a lot like these stories. Key decisions are made in important chapters that in turn alter the outcomes. We in essence choose our own adventures. We are the captains of our soul.
Las Vegas is like these books, too, in a lighter sense. It offers myriad possibilities and you choose your own remarkable adventure amidst a few days of fun.
This town plays host to a wide spectrum of national and international visitors. These include businesspersons, connoisseurs, high-rollers, sightseers, shoppers, foodies, poker players, nightlife enthusiasts, conventioneers, mixologists, entertainers, sports fans, sportsbook fans, musicians, music lovers, DJs, designers, and of course, those wanting an elegant evening out on the town. All these can interweave as well. It is this continuous cauldron of diversity and opulence that makes Las Vegas shine 24/7.
In this article I offer a framework for a classy, unforgettable evening in Vegas. You can then tailor it to fit your preferences.
Most of this evening will unfold in or around the Bellagio, a classic cornerstone of the strip. That isn't to say I don't adore The Wynn, Venetian, Palazzo, Aria, Cosmo, Vdara, Caesar's Palace, Tivoli Village, Town Square, Mandalay Bay, Red Rock, and the amazing renovations happening in the historical downtown district. I definitely do. But let's smoke one fine cigar at a time.
Before covering each event in detail, here's a snapshot:
Start evening with dinner at legendary Gordon Ramsay Steak in Paris. Walk across footbridge to Bellagio, enjoying strip views. Smoke a cigar and sip drinks on the patio of Hyde Bellagio while watching the famous fountains. Stroll through the stunning Conservatory & Botanical Gardens. Experience the world-class O Show, Cirque du Soleil, inside O Theatre. During the course of the evening, you have luxury shopping like Platino (Italian menswear) and various table games at your fingertips. If still restless after midnight, test your skills in the elegant poker room or walk back to Hyde because—while you were watching O—it has transitioned from upscale lounge to intimate nightclub. Or simply smoke another cigar under the stars.
Dinner, Gordon Ramsay Steak.  Prepare for one of the best meals of your life, if not thee very best. I'm not kidding. This place has been sold out every night for several years. If that's not a testament to fantastic food I don't know what is. Book a few weeks in advance if possible. Every part of this dining experience is exquisite, including artistic ambiance, first-class service, and culinary masterpieces. Their prime beef is hand-selected by Pat LaFrieda, then dry-aged for at least 28 days in his Himalayan salt room. Their Kobe and American Wagyu beef has a marbling score of 9 or higher. If you're not able to secure a reservation, or prefer to stay within the Bellagio, you have two stellar backups for dinner—Michael Mina, contemporary cuisine, and Yellowtail, sushi.
Walk The Footbridge.  After leaving Paris you can walk across the nearby footbridge to Bellagio. This provides electric, dramatic night views up and down the strip. Allow for 15 minutes. If you're in the middle of summer heat, a cab ride will take slightly less time.
Hyde Bellagio, Lounge Patio.  The Hyde Bellagio is an intimate classy mix of lounge and (later) nightclub. Every evening the large patio opens, letting fresh air fuse with cool fountain spray, then roll in to refresh the crowds. (Contact/Host: Brian Ratleff, 702-499-5640, brian.ratleff@sbe.com.) On the patio you can smoke a cigar, have a drink, converse and watch the fountain show, which around this time appears every fifteen minutes. This is far better than seeing them from the street or sidewalk, though that's lovely, too. Visually stunning and accompanied by concert music, it's a choreographed aquatic sensation.
For the fountains I recommend a "Roy's by Kafie 1901" cigar. Mild, smooth, rolled from the oldest tobacco farm in Honduras.
While smoking, you could contemplate if you are truly captain of your soul. Also keep in mind what Shakespeare wrote, through the dialogue of Hamlet to Horatio, "There is a divinity that shapes our ends, rough-hew them how we will." Perhaps we can't control the seas, just do the best with the boat we have.
Good Fellows Shoeshine Services.  Somewhere along the way, stop to have your dress shoes cleaned, polished, and buffed. It takes only ten minutes and provides a finishing touch to your appearance. You'll feel tiptop. Nearly all the nice hotels have this accoutrement somewhere, simply ask the staff.
Evening Shopping.  Las Vegas offers plenty of luxury shopping open late, usually till 11 or 12. Platino menswear inside Bellagio carries several Italian brands including Zilli, Ravazzolo, Belvest, Gerlin and Brioni. See suit and cigar connoisseur Roy Boulos (http://royboulos.com/). On the other hand, if you're with a woman who wants to shop, yet you're not up for it, then this presents the perfect opportunity to visit the poker room or blackjack table while she delights in designer boutiques and signature shops.
AnestasiA Vodka.  Sometime during the evening you will want to try this new premium spirit. It's making a huge splash on the strip. AnestasiA Vodka won several gold medals in 2013, including the International Craft Spirits Awards and a 94 "Exceptional" rating from the Beverage Tasting Institute. The sculpted, award-like bottle—designed by prestigious New Yorker and industrial designer Karim Rashid—has won several gold medals too. The vodka is ultra-smooth, American-made, naturally gluten-free, and pairs extremely well with a wide variety of drinks.
Conservatory & Botanical Gardens, Bellagio.  You may have a few free minutes before the O Show at 10pm. Or a few minutes after. Stroll through the Conservatory, just a three-minute walk from the O Theatre, open 24/7 (except when changing themes). They create mesmerizing exhibits five times a year, one for each season and the Chinese New Year.  Every plant and flower is real—they staff 140 horticulturists. It's free and smells like the Garden of Eden. The thousands of plants and flowers rejuvenate you. You may also see a smoky-brown autumn barn with water windmill, a giant Chinese junk ship, or kites and papier-mâché birds floating above you, suspended under glass and moonlight, or rowboats bobbing in a gurgling pond. Amidst their spring theme I found the Digitalis Foxglove to be the most compelling, a symphony of trembling purple petals with white interludes. Sunflowers also dazzle—crisp yellows amidst dark greens.
O Show, O Theatre, 10pm.  O is a monumental masterwork from Cirque du Soleil. An acrobatic festival blended with water, vivid colors, clowns, contortionists, and creative costumes. The high dives leave you breathless. The music is live—musicians play from side balconies while singers slip on and off stage. The O show is excellent for all ages, and many people see it twice. Audience members often exit in tears of awe and joy.
You can also enjoy the fine art gallery, before or after the show, found at the entrance. Richard MacDonald, accomplished artist and sculptor, takes inspiration from "the infinite beauty of the human body."
After Midnight.  If you're still craving entertainment, you're within fifty yards of several options. Table games transpire 24/7. The Bellagio poker room is luxurious and comfortable, where amateurs play in close proximity to pros. Bobby's Room, a deluxe glass room within the larger main room, often holds high-stakes games with famous players and celebrities.
Or venture back to Hyde, which has meanwhile transformed itself into an intimate nightclub with ongoing special events. Or step into The Bank, a medium-sized, swank nightclub right by the poker room, offering Dionysian festivities nearly every night.
You may also feel relaxed and content. Step outside to the Mediterranean-blue, 8½-acre lake, for another cigar under the stars. Perhaps you will contemplate more Shakespeare…"There are more things in heaven and earth, Horatio, than are dreamt of in your philosophy."
Any one of these events could make a classy, memorable evening. The fact that you can do several of them in a single stretch is nothing short of extraordinary, and is in part what makes Las Vegas an entertainment capital. Yet, this is only one Vegas adventure and one life adventure, there are thousands more to consider. Choose well, fellow captain.