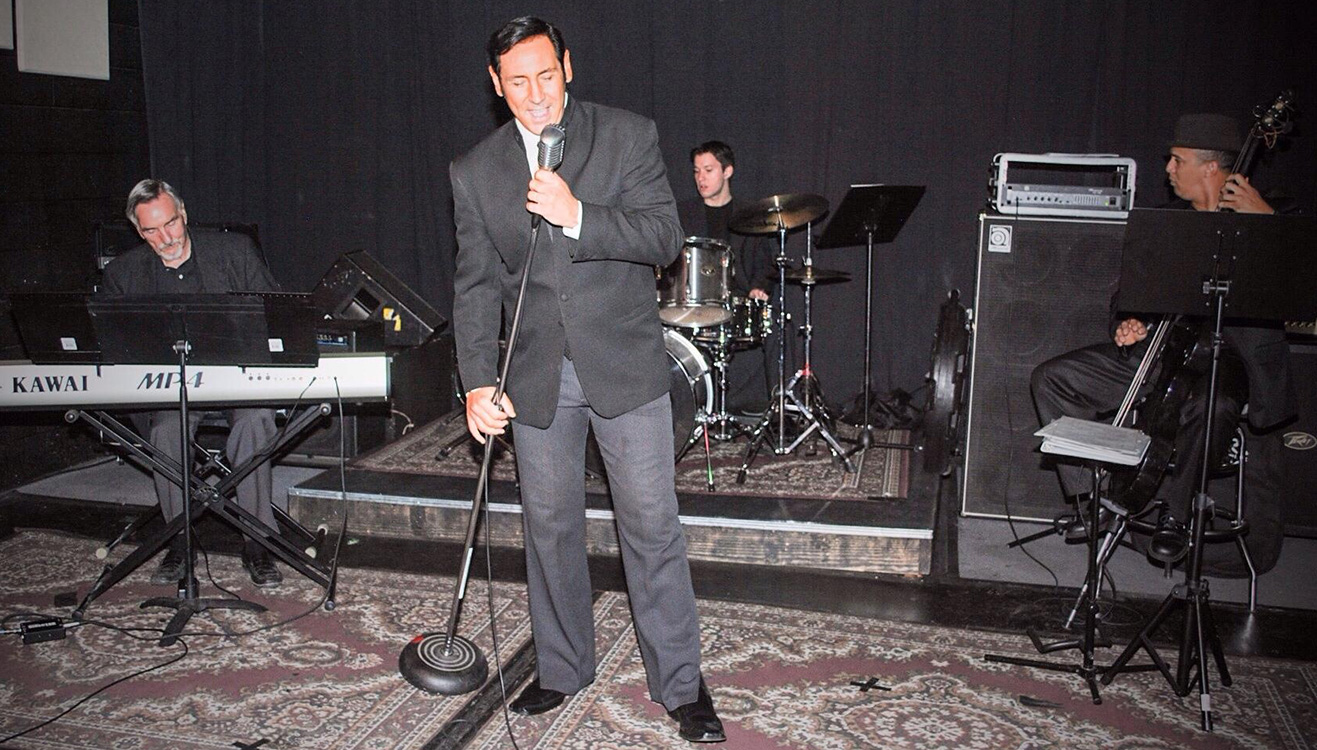 Barone Quartet is a classy international band currently based in Las Vegas.
Their lead singer, Rolando Barone, enchants audiences with a passionate, velvetesque voice while the band's wide repertoire includes Latino, Italian, jazz, soul, blues, classical, tango and bolero.
I saw them perform last Saturday evening at the West Wing Cigar Lounge. This new lounge is upscale yet accessible, with high ceilings, soft light, quiet efficient ventilation, and luxurious leather furniture to sink into.
The music of Barone Quartet takes you places — from the tempo of thriving metropolises to the pulse of sea-swept islands to the romance of old-world countries. Even more, they always take requests.
Jim Belushi stopped in to see them and smoke a cigar. Here he is with the band —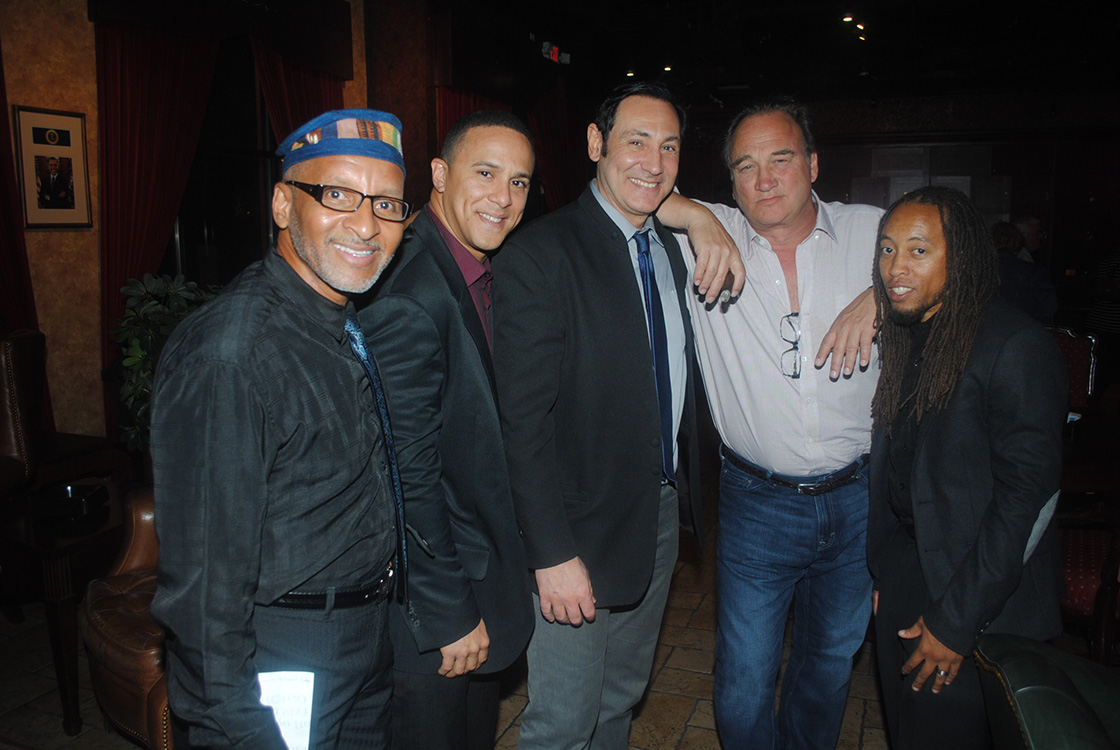 Near the end of the night a few ladies couldn't help but move to the playful beat.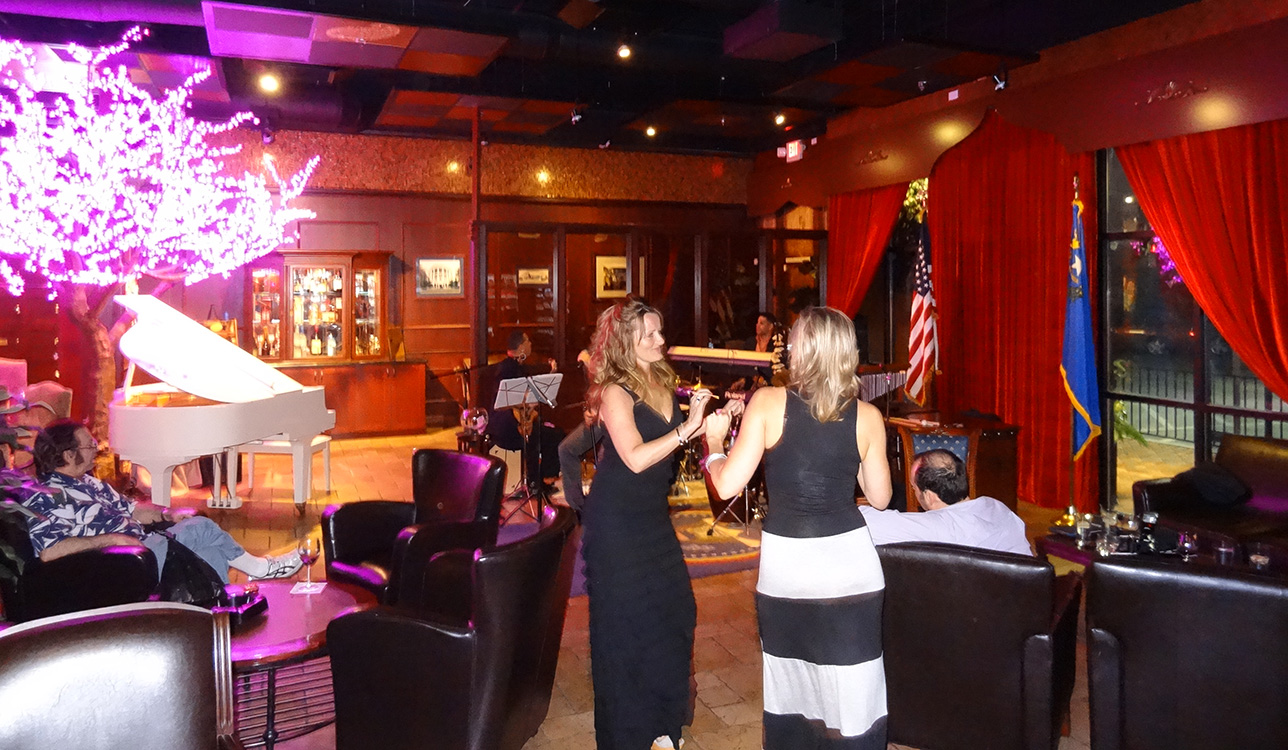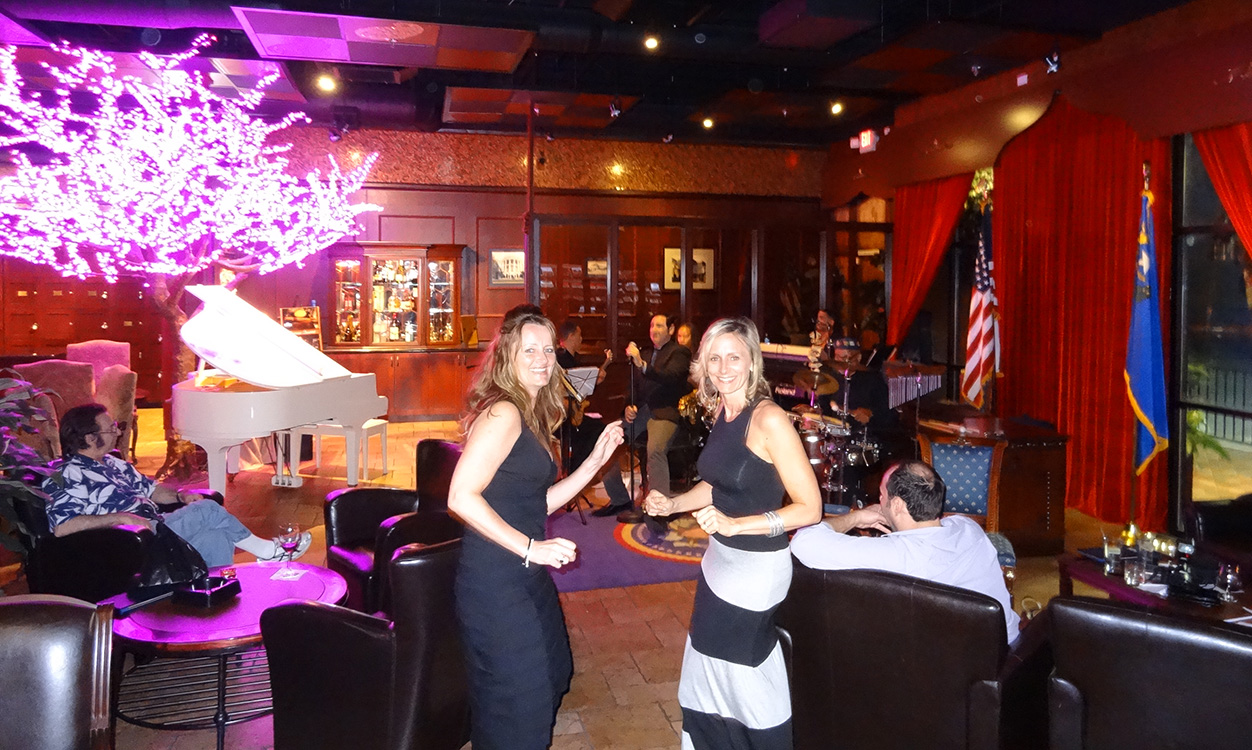 Rolando Barone is also an accomplished actor and dancer, weaving these skills into engaging, frolicsome performances. When I looked around the room, everyone was laughing or smiling…or dancing!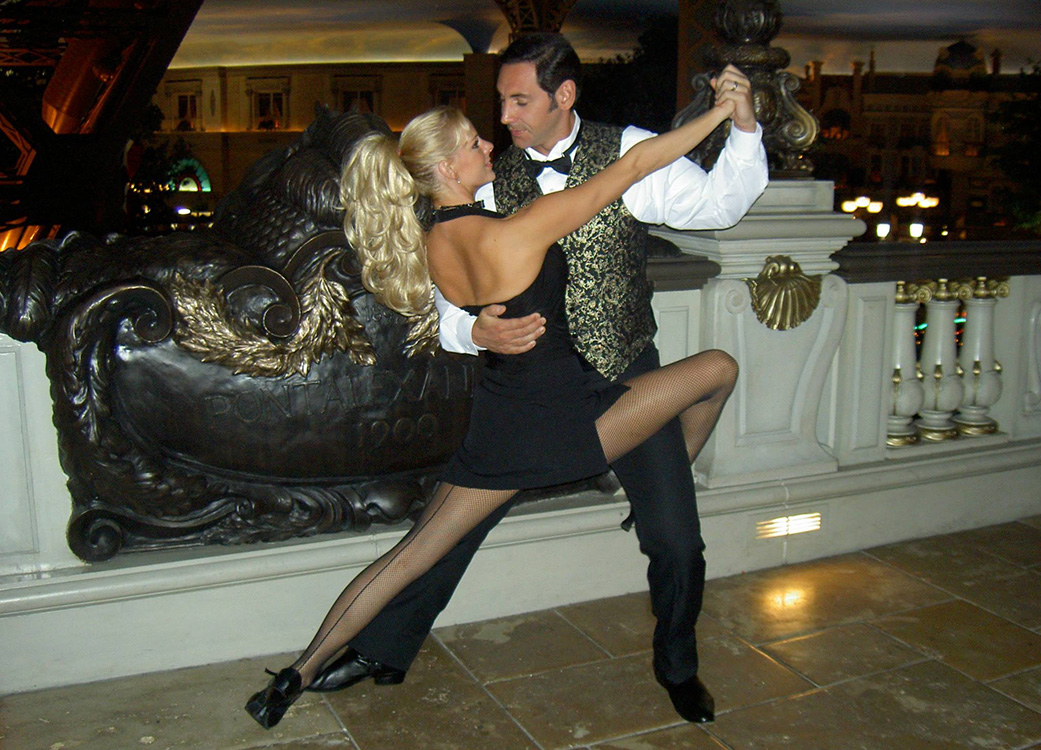 I should also note that Rolando lives the life of a modern-day Renaissance man. Firsthand I've witnessed his activities in a 24-hr period (while joining he and his lovely wife on a few outings.) This included singing, dancing, acting, Pilates, hiking, hosting and cooking.
While traversing Pine Creek Trail in Red Rock National Park, he moved as light-footed as an Italian schoolboy climbing city steps to serenade his first love. Later that afternoon, he donned an apron, simmered Argentinian steak and sausages on the BBQ, then peppered the conversation with global events.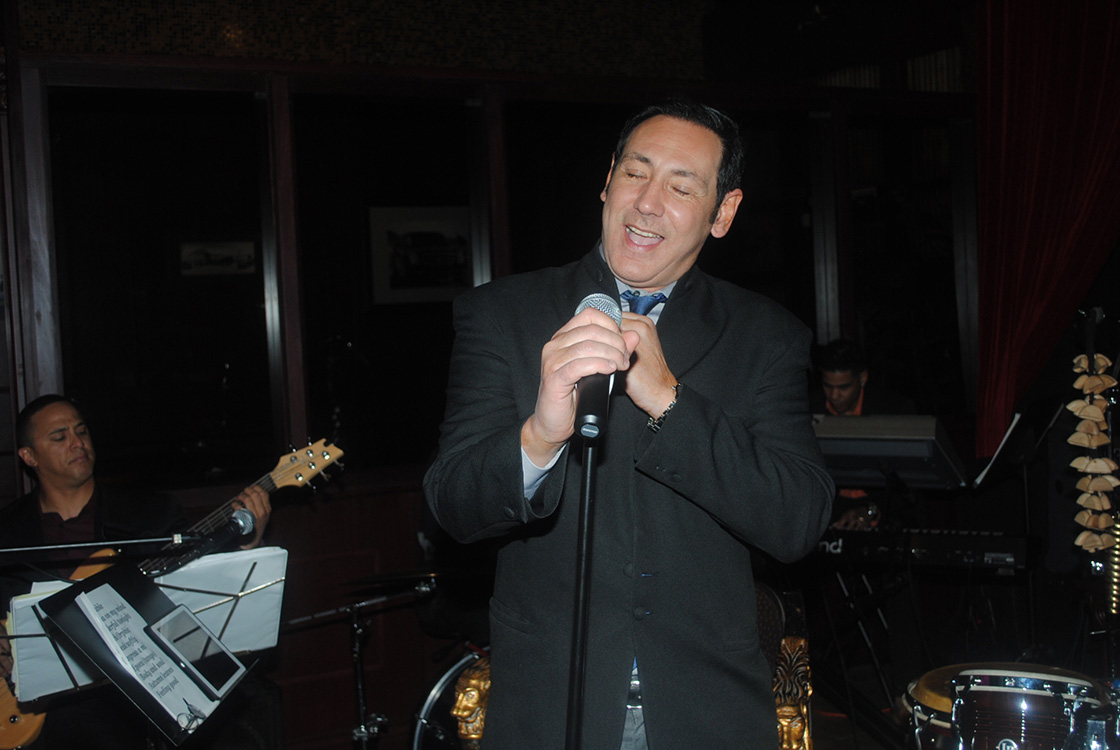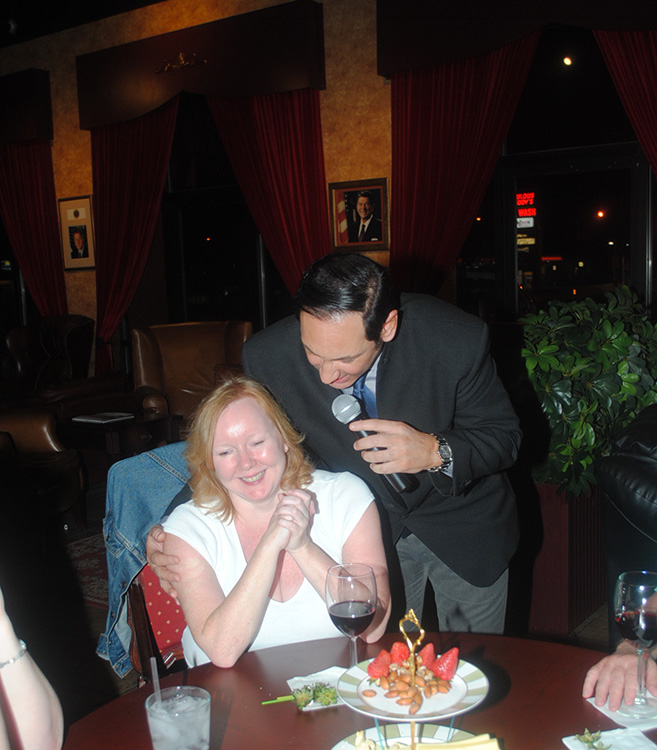 The rhythm of Rolando's heart is felt in every song, and that makes for an intimate, festive night of music. The show is family-friendly, too, as children delight in Rolando's antics!
Next event is this Friday April  25th, 8pm – 11pm, at the Mad Greek Café in The Lakes, West Las Vegas.