The Christina Amato Band, led by the lovely and charismatic songstress Christina Amato, plays at BLVD. Cocktail Company Tuesday and Saturday evenings. They play a wide range of music including jazz, R&B, reggae and pop.
The band is also available for local bookings, and Christina for modeling and hosting.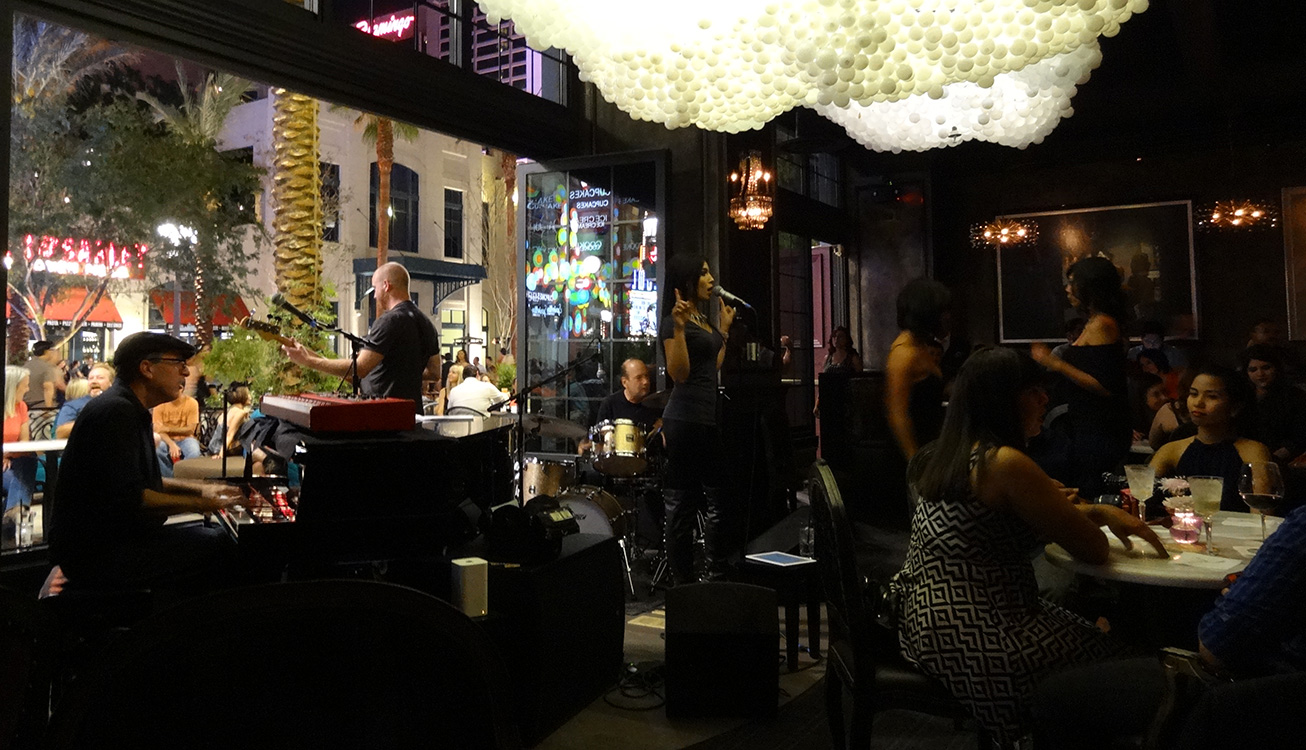 I first heard the Christina Amato Band a few weeks ago, while enjoying the classy ambience of BLVD. Cocktail Company. My brother and sister-in-law were in town, so I took them down to the new LINQ district, an impressive boardwalk right off the strip with all kinds of artsy shops, eateries, and entertainment.
Christina was mesmerizing…I kept thinking who is this singer? Who is this girl? Why haven't I seen her on American Idol or heard of her in a big name band? She's that good. Along with impressive vocals and shapely, alluring aesthetics, her playfulness and theatrical nature had all the telltale traits of other famous female singers, like Ellie Goulding, Nicole Scherzinger, Selena Gomez, and even a touch of Kesha.
I took an HD video with my small camera when she started covering one of my favorite songs, Santeria (Sublime). The video is dark and doesn't do Christina or the swank atmosphere justice, but perhaps you can get an idea —
I also noticed I wasn't the only one enjoying Christina and the band. The crowd loved the music — some smiled and sang along while sipping cocktails — others moved their hands or feet or even danced.
The next day I disseminated the video on Las Vegas Top Picks' social media, including Google Plus. Soon a comment popped up from Christina's fiancé and manager, professional poker player Marco Traniello. Marco thanked me for the kind words and gave me some information on Christina. Knowing she was indeed a top pick, I reached out to them to see another show and take pictures the following Saturday, which was last Saturday, and enjoyed another awesome performance.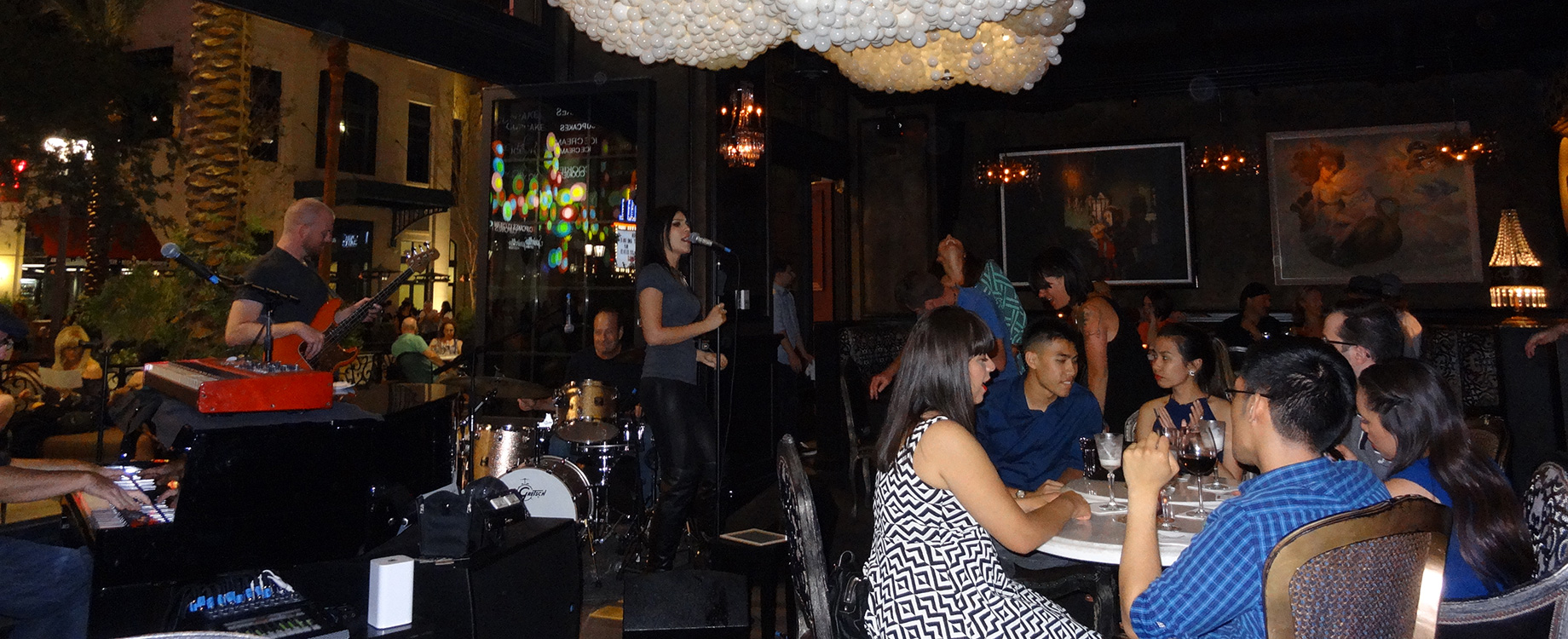 Christina is half Puerto Rican, half Italian. And she's 100% musical. Growing up her whole family was involved with or loved music, especially her father Tommy Amato. Tommy has played bass, guitar, and drums with several big names in the business.
At the age of 16, Christina started uploading videos of her covering songs on YouTube. Today, at 21, she's generated more than 8 million views and has over 36,000 subscribers. Christina's YouTube Channel
She started in Las Vegas by joining Zowie Bowie, a super fun, pop rock cover band that plays all over Vegas. Now she's branching out, and the response is extremely positive.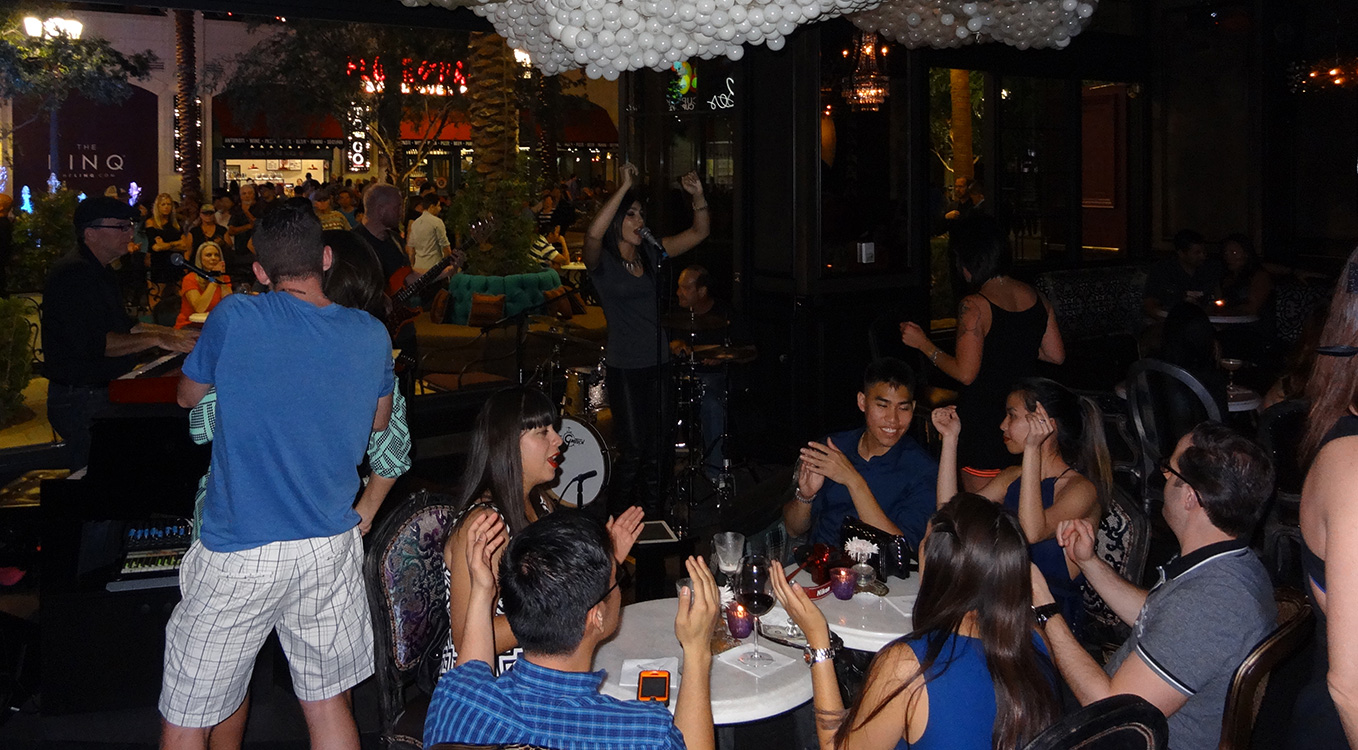 Last Saturday, along with her classy, elegant renditions that soothed the early subtle crowd, a later audience couldn't help but clap, dance, and get a little wild.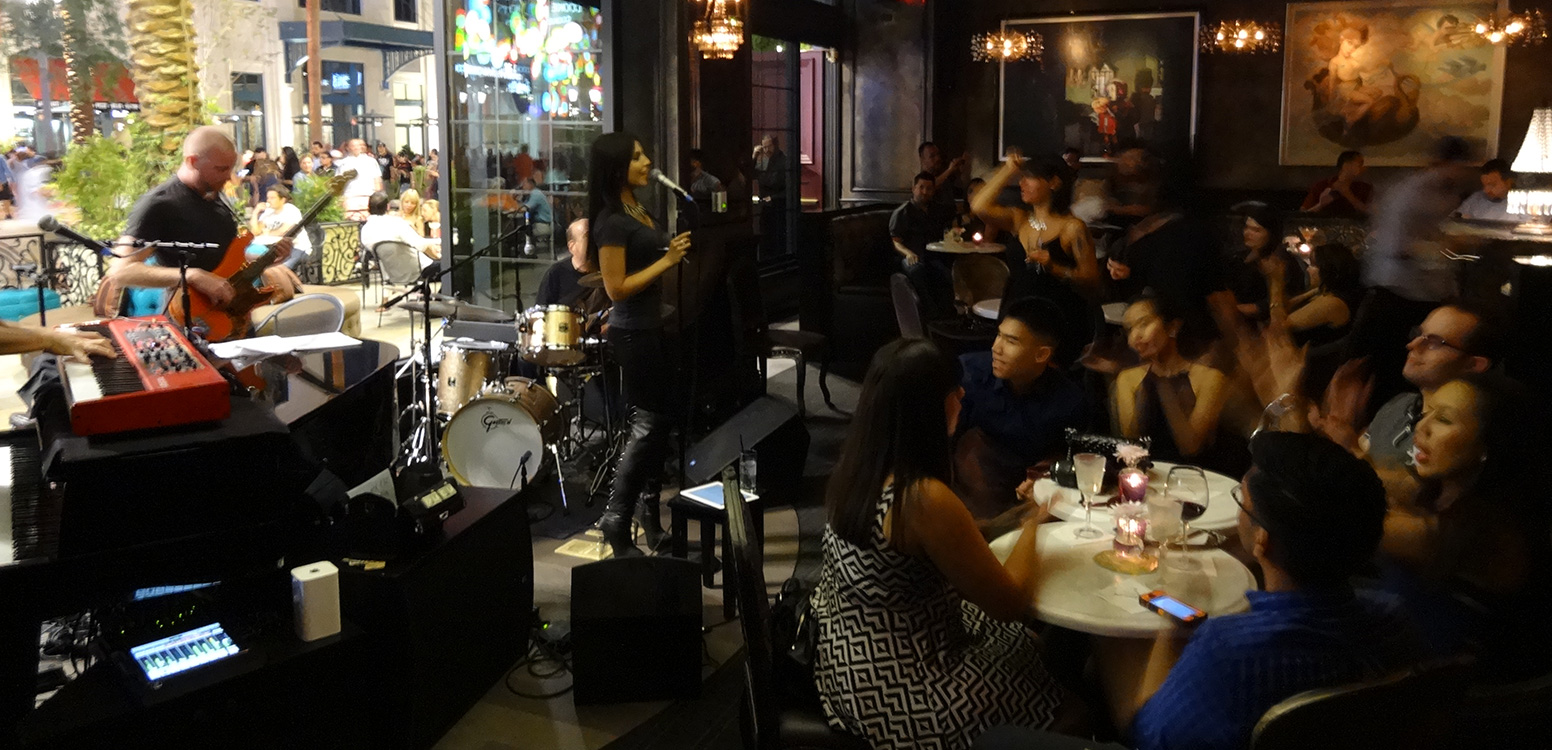 For artsy and refined atmosphere, mixed with an accessible casualness considering its proximity to Brooklyn Bowl, Sprinkles Cupcakes, and fountains, the BLVD Cocktail Company makes for a superb evening.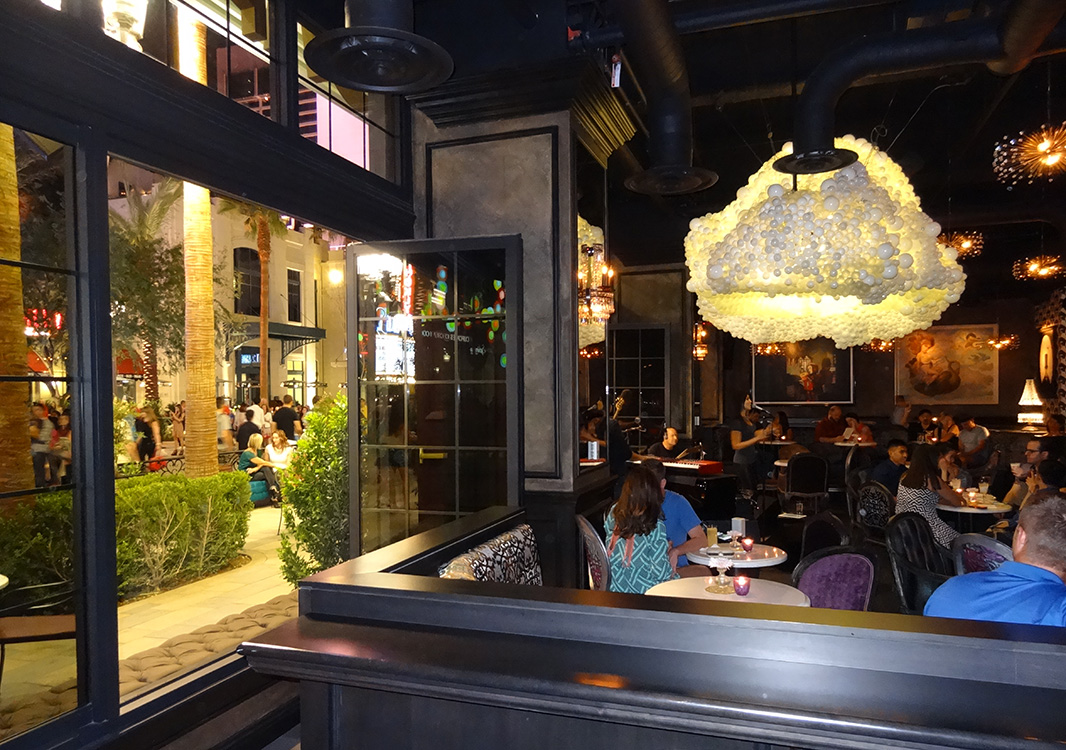 All night Christina enchanted the crowd.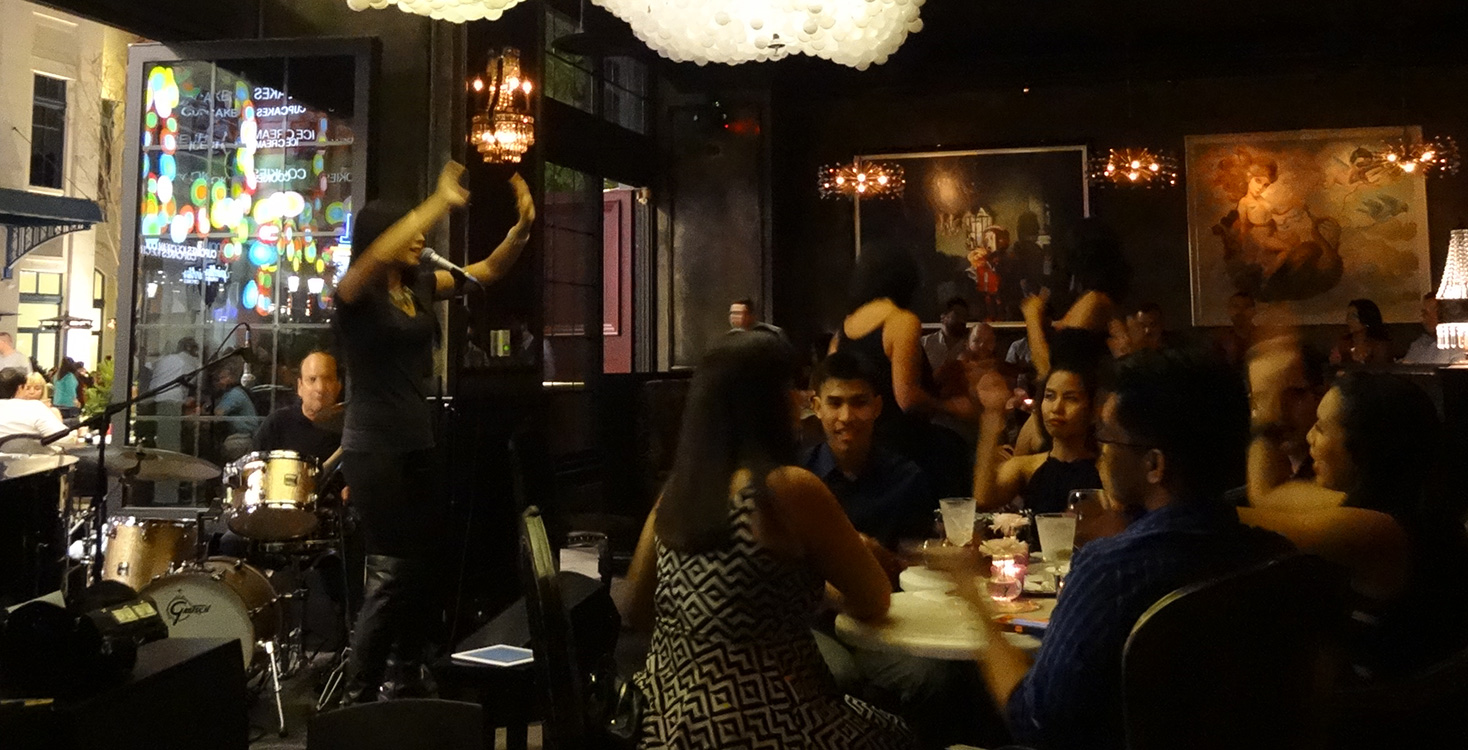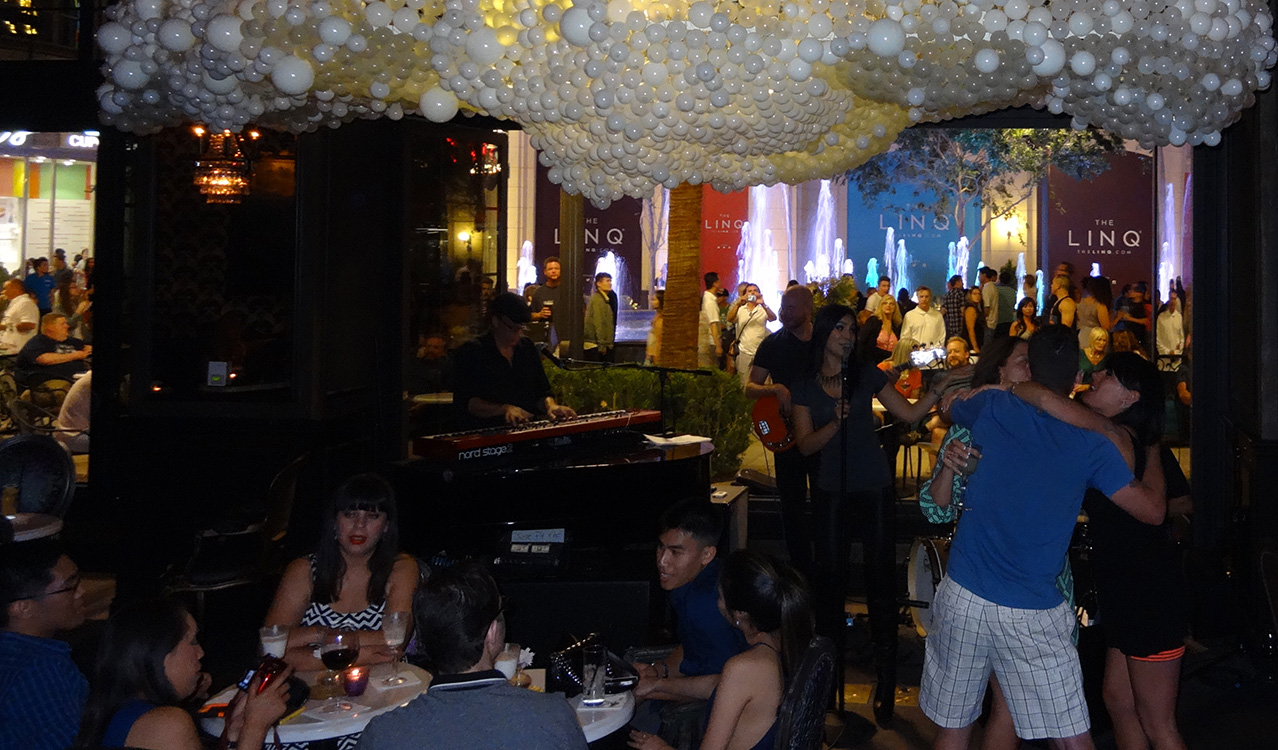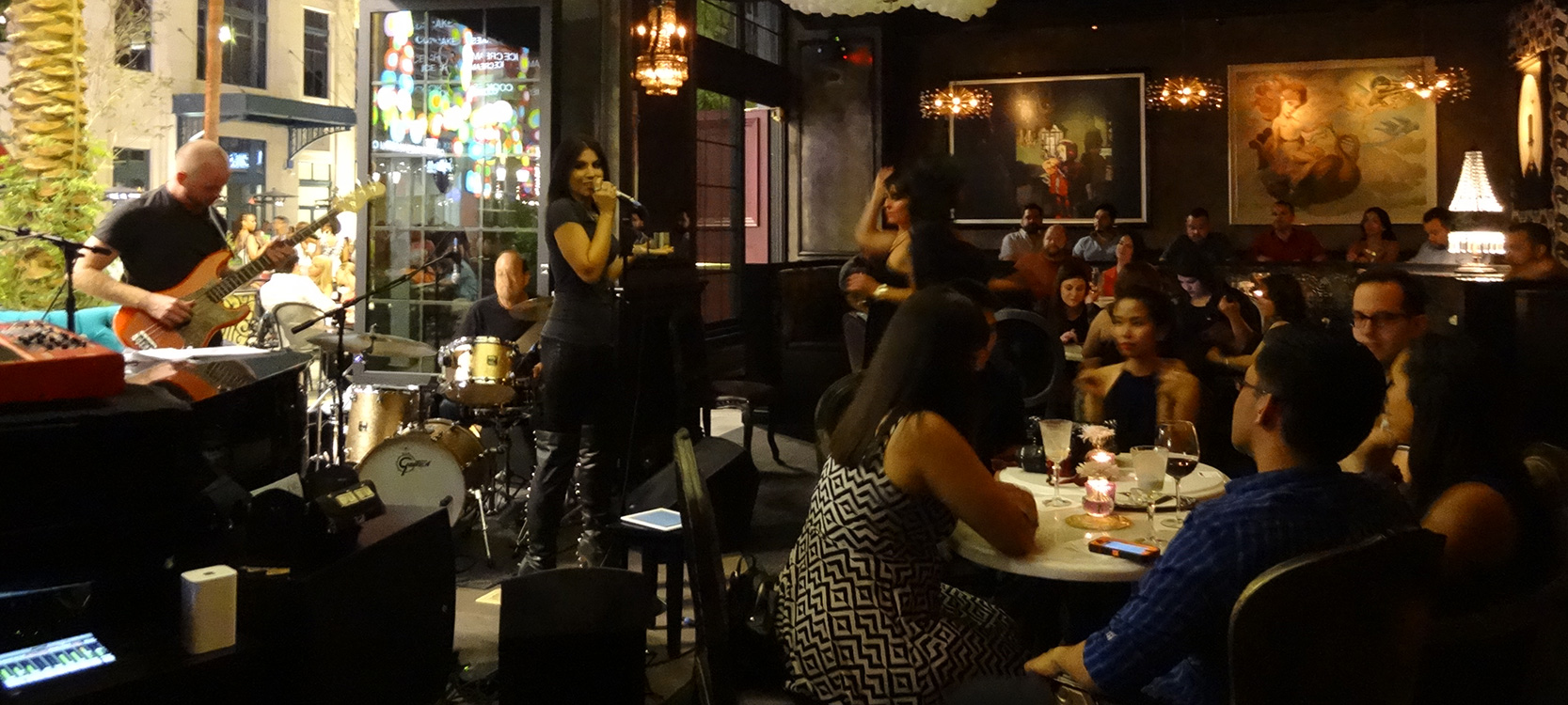 There are two more reasons I compare Christina to some singers of the day:  an attractive sweetness or vulnerability mixed with a sense of strength, and an ability to connect well with her audience. Below is a short clip of her singing Happy Birthday to an older couple. Obviously the couple loved it!
Hope you can see Christina Amato and her band soon!