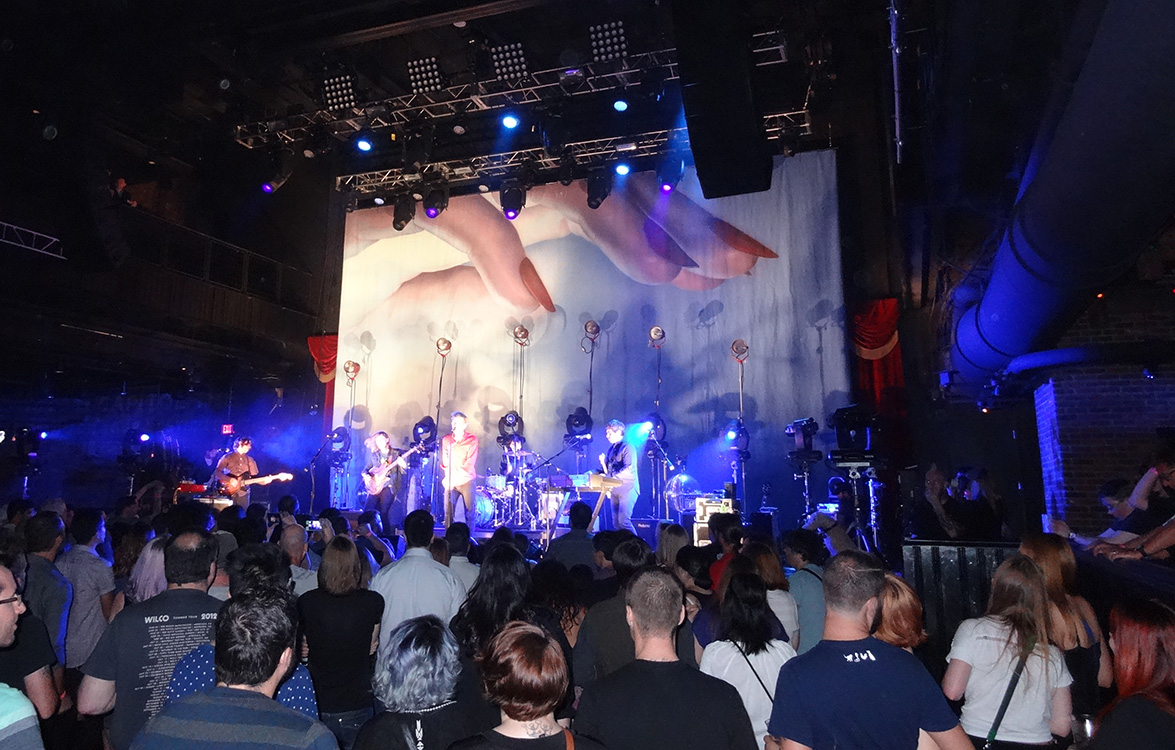 Spoon put on a stellar rock show at the Brooklyn Bowl! Meanwhile and not far away, a variety of unique artists drew, painted, discussed and auctioned their artwork to lingering art lovers. (Near the bottom of page you can view an HD Video of Spoon performing.)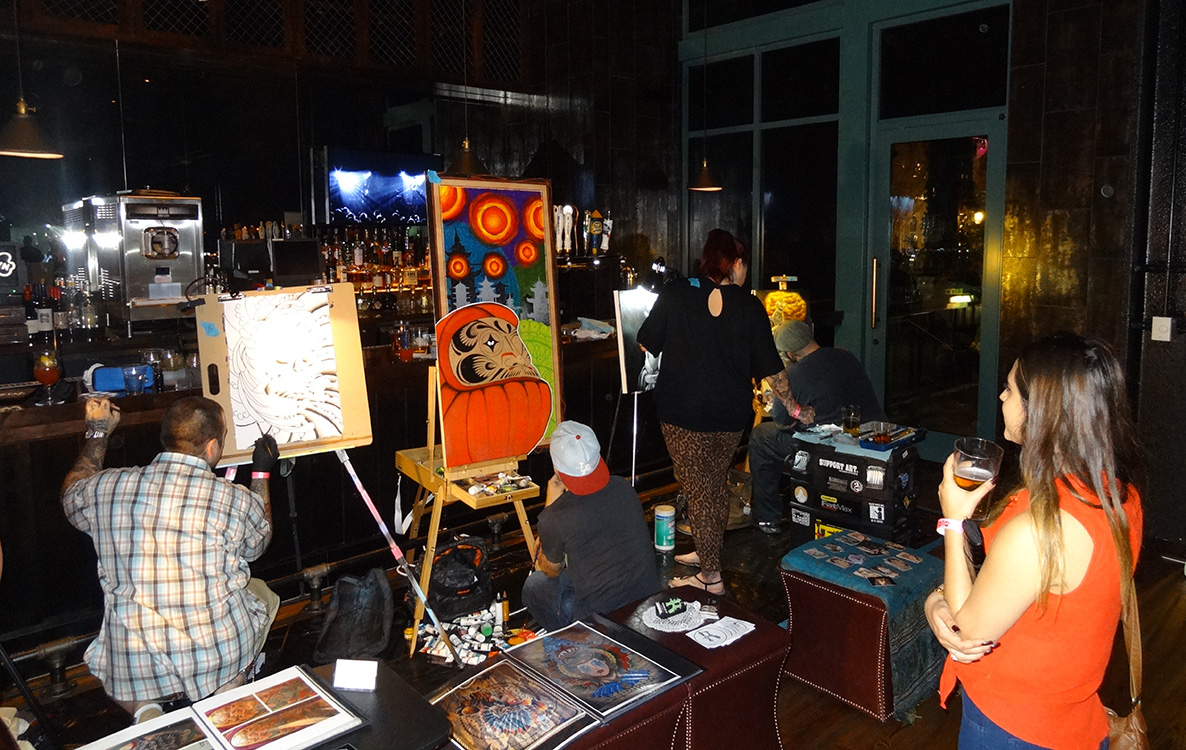 My friends and I kept walking back and forth, listening to music, then perusing vivid funky art.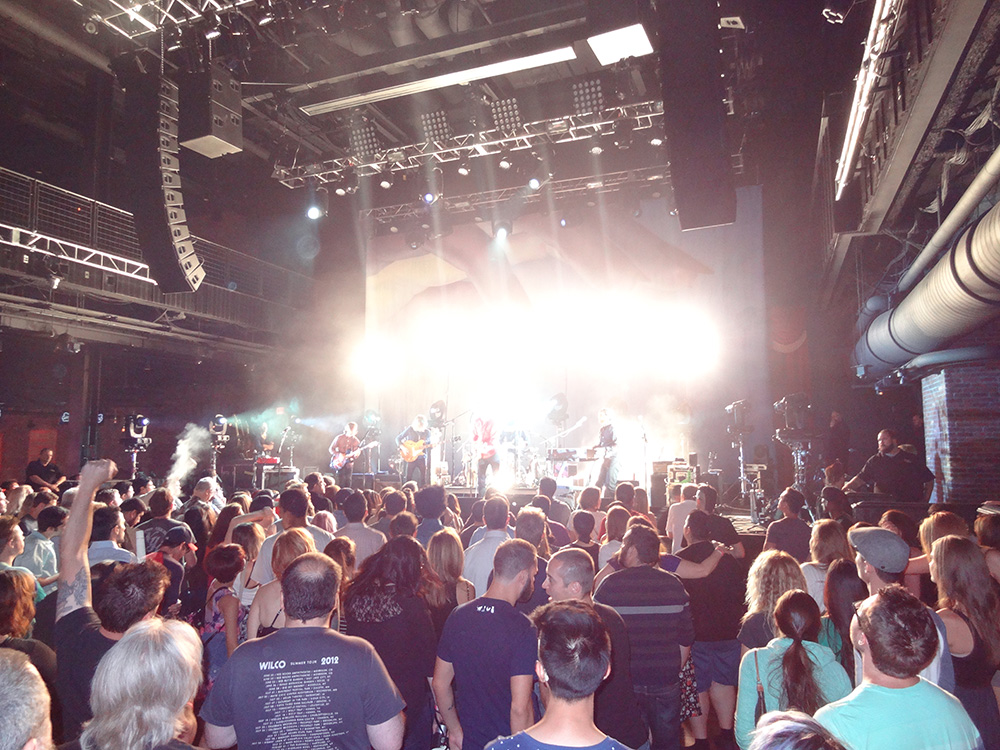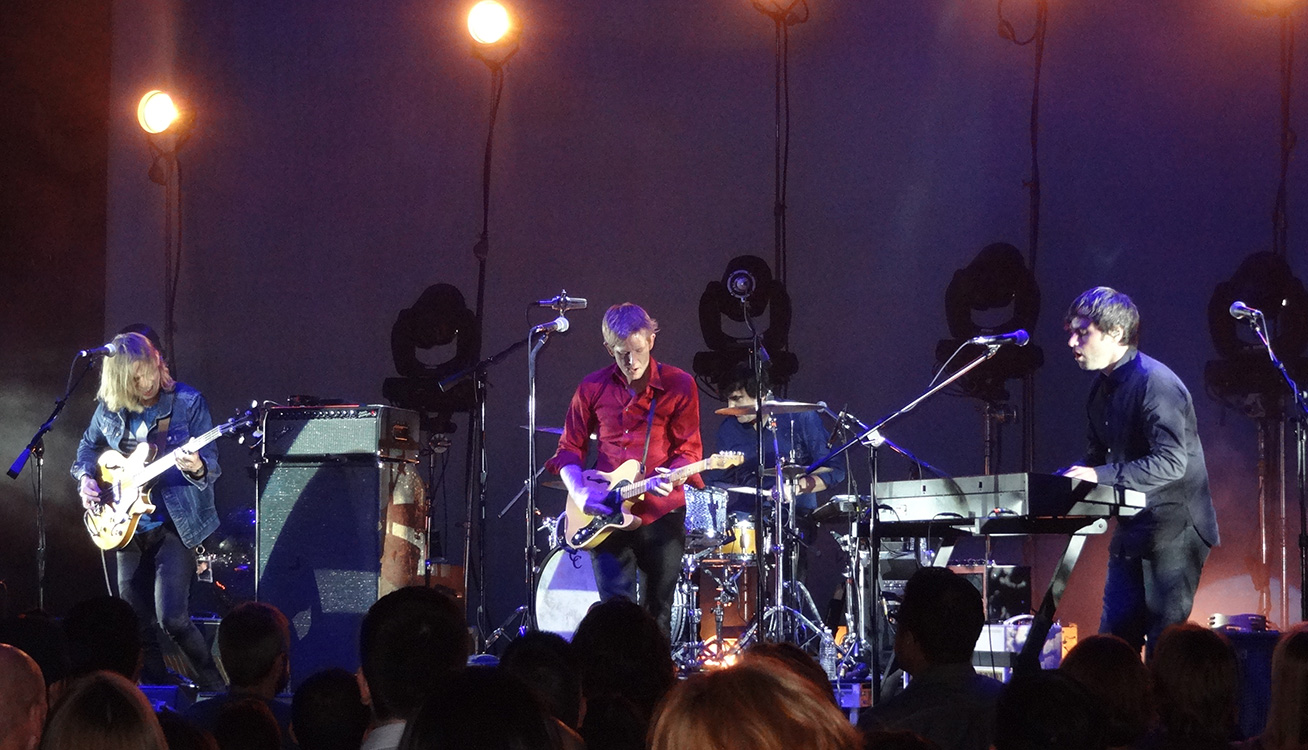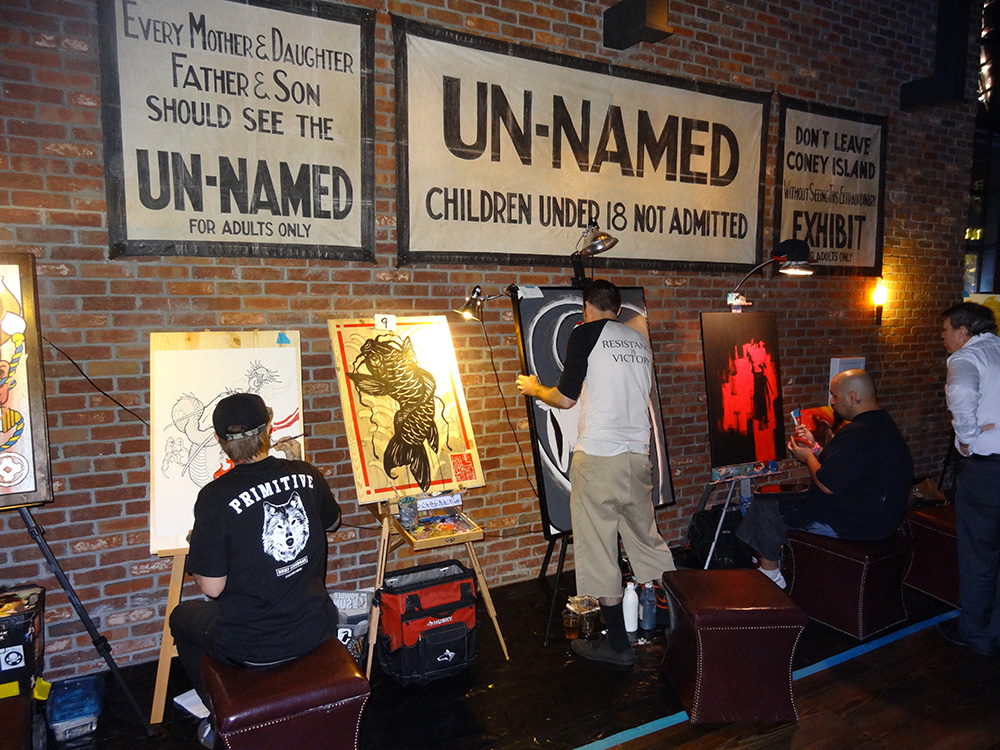 I met one of the managers of the I.S.I. Group, Dana Anderson. Here's some information he sent me:
The ISI group ( industry supporting industry ) is a forward thinking support art machine. We formed in 2011 and have been going strong ever since with shows monthly showcasing "low brow" art or "underground art" IE: tattoo art, street art, graffiti style etc. We take artists the general public doesn't always recognize and put them on a platform by painting live and auctioning off the work allowing the artist and art lover to collide in a fun relaxed environment. Please follow ISI on social media to keep up with events at:
ISI's next Brooklyn bowl event is July 29th, don't miss it!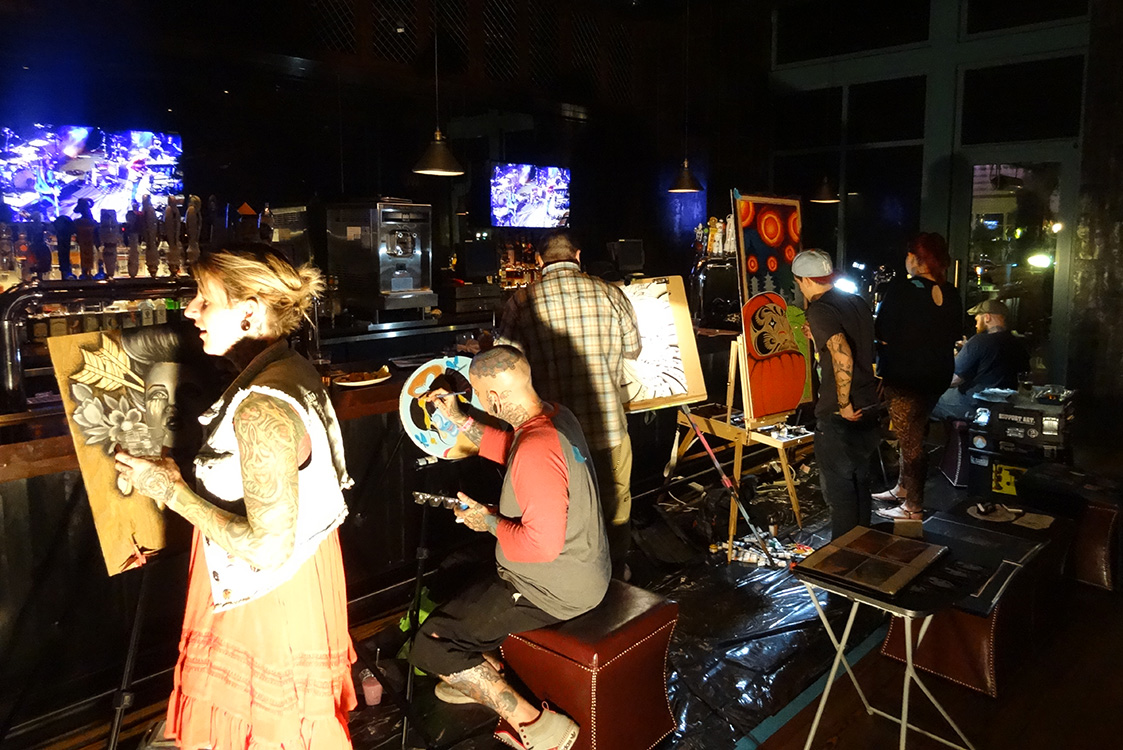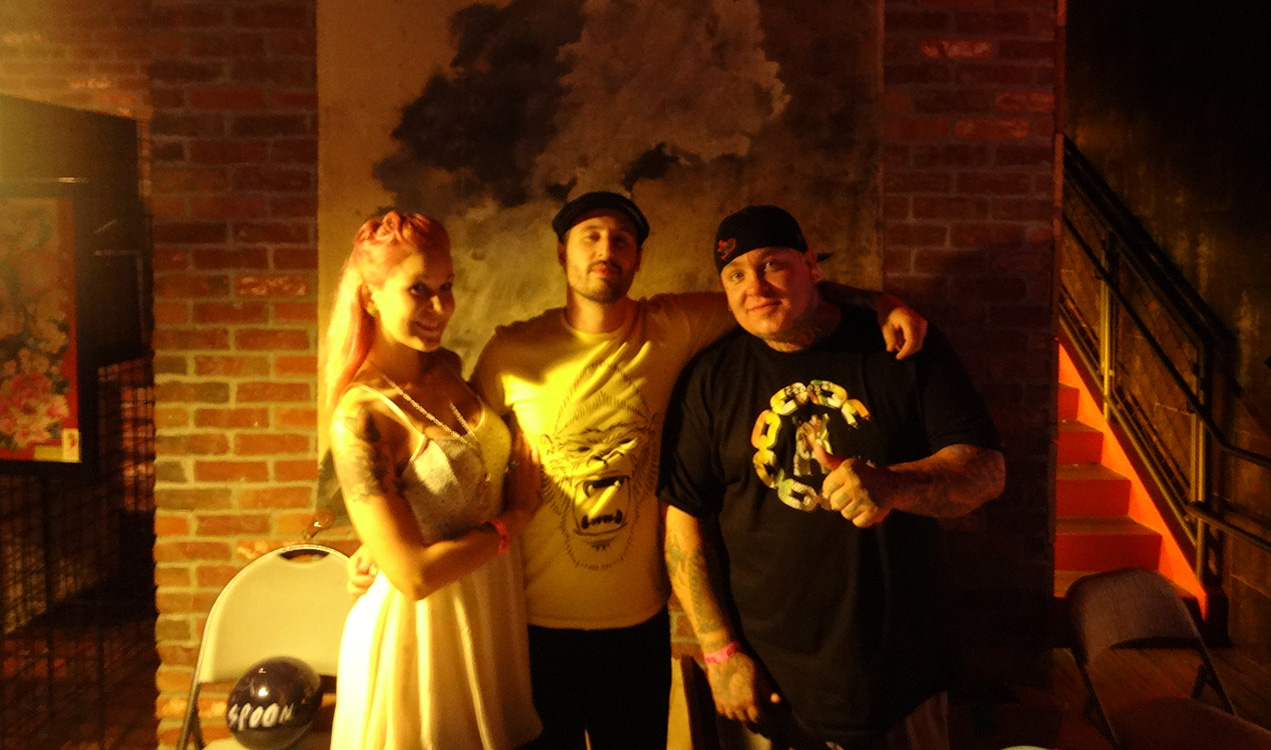 What a cool happening this all was! An eclectic positive mix of art and music.
Spoon kept on rocking. This Austin, Texas band knows how to put on a show. HD Video below. Britt Daniel on vocals & guitar; Jim Eno on drums; Rob Pope on bass guitar, guitar, keyboards, & backing vocals; Eric Harvey on keyboard, guitar, percussion, & backing vocals; and finally Alex Fischel on keyboard & guitar.
I also met artist Amy Pruss. Here's the piece she was painting —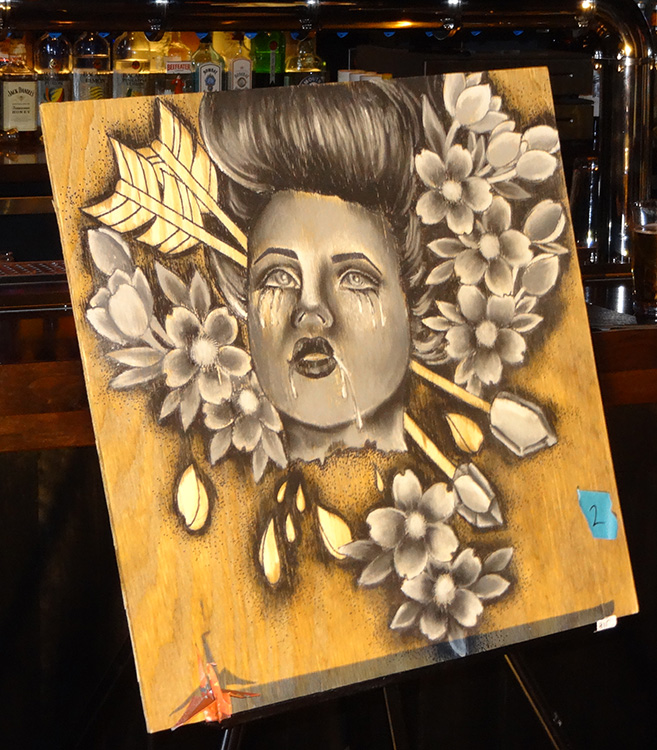 And a few more examples of other artwork: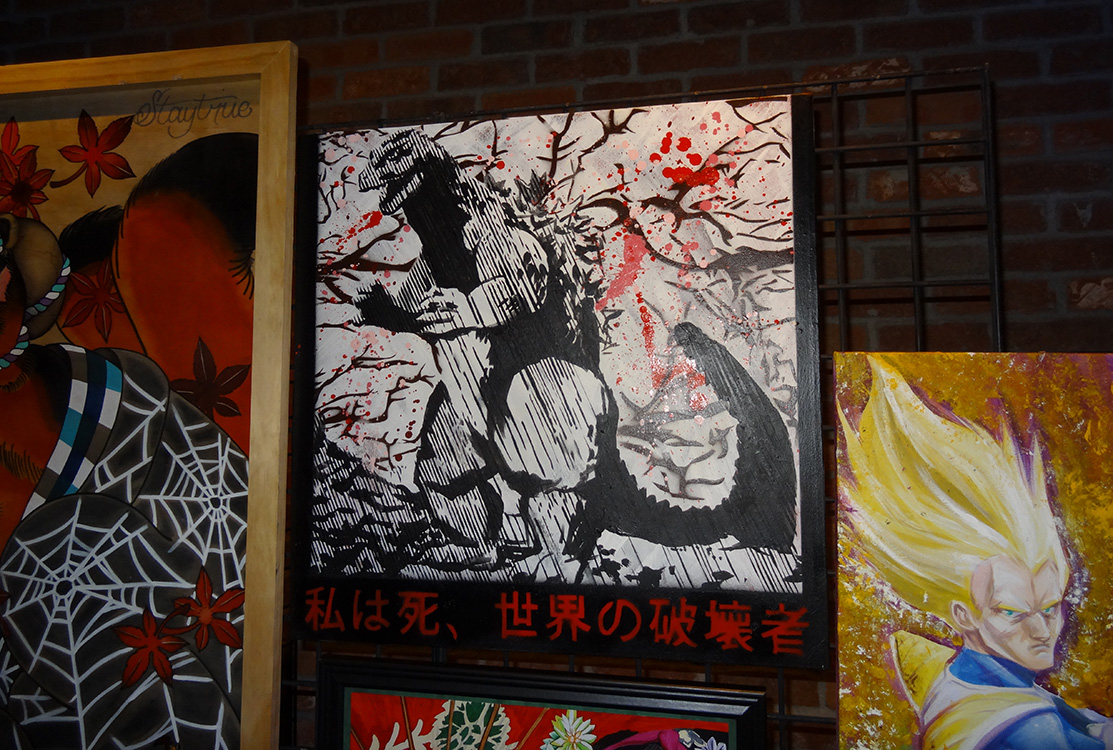 These days you can't beat the Brooklyn Bowl for live music, fun and interesting casual crowds, bowling, and a huge space for dining and drinking.