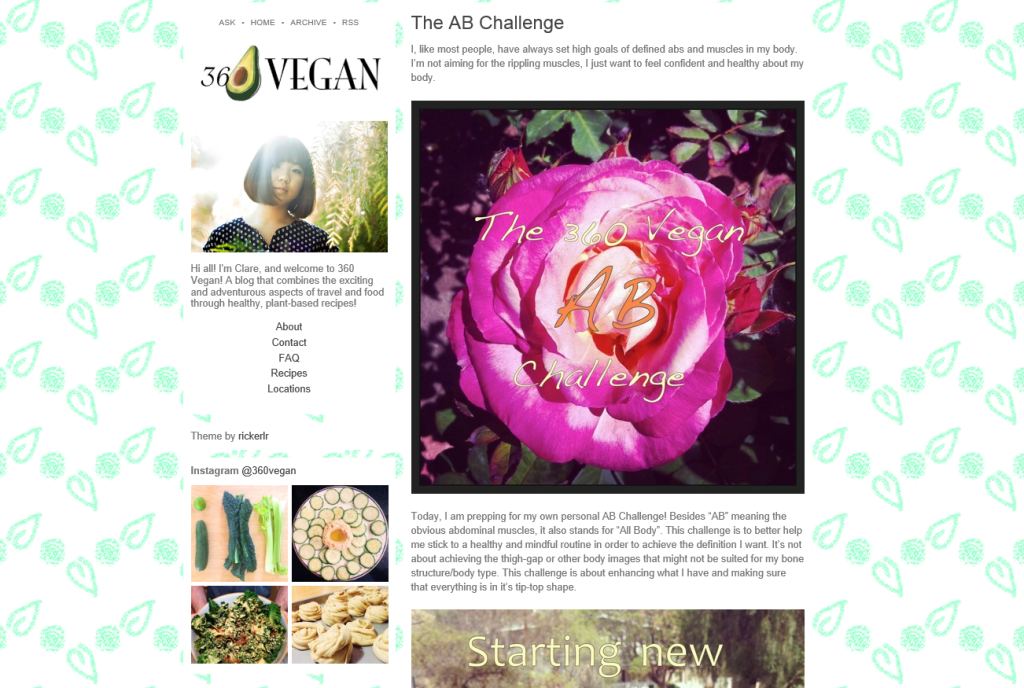 We've discovered a unique new Vegan blog called 360 Vegan. It's arts & crafty, it's self-reflexive, it's brimming with positive thinking.  And it has fun tasty recipes!
The author Clare is a refreshing kick — you will enjoy reading her detailed, health-minded recipes and weekly meditations. And you must check out her cute little puppy, Papi.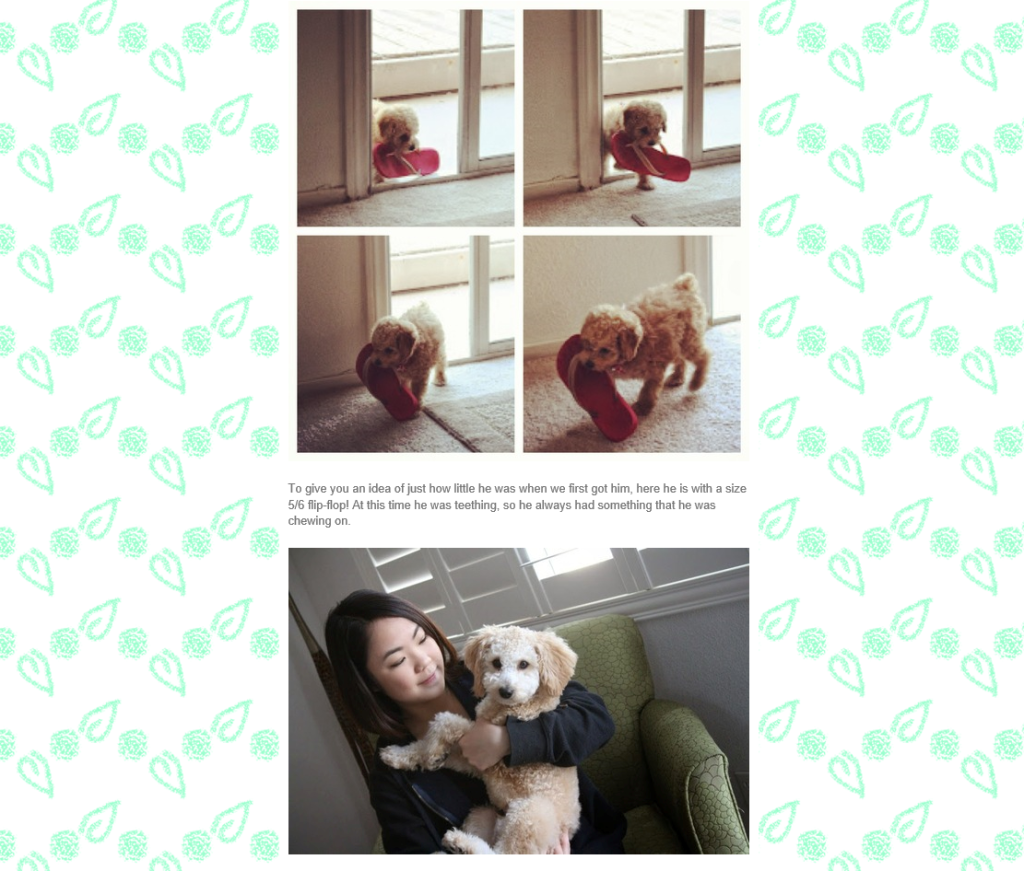 As Las Vegas Top Picks showcases more restaurants, we plan to start noting the vegan options they have. Veganism is becoming a major health trend around the world, embraced by everyone from farmers to celebrities to professional athletes to anyone mindful of avoiding animal products. Some do it for excellent health, as the positive scientific data is piling up. Some practice it for a "do no harm" policy.
I admit, I'm getting close to going Vegan. I grew up loving steak & burgers in Montana, and then I learned to love sushi while living in Japan, so it won't be easy! But I'm also a health nut who would rather not see animals killed on my account, so it may happen. Sticking to primarily raw foods is another health practice I'm considering.
Whatever your reasons are for considering or going vegan, please check out Clare's blog. All comments and perspectives are welcome here — veganism is still a learning process for me.
For further reading, here's an article from the Huffington Post, "Vegan Secrets (Or Why My Skin Is Always Glowing)".
Cheers, Brendan