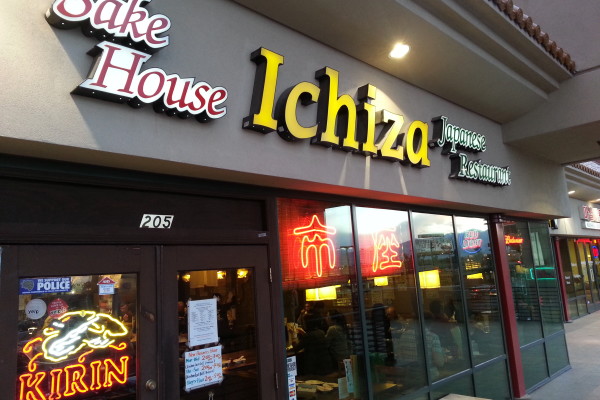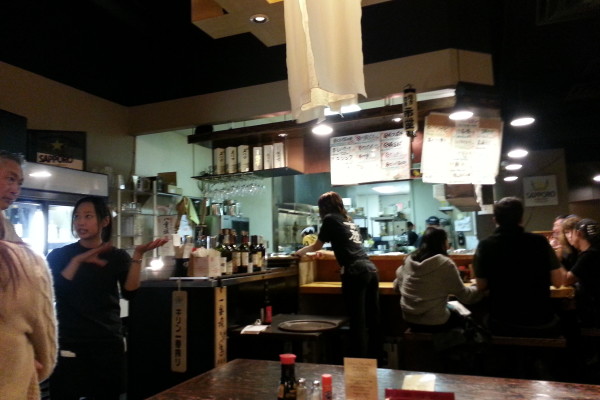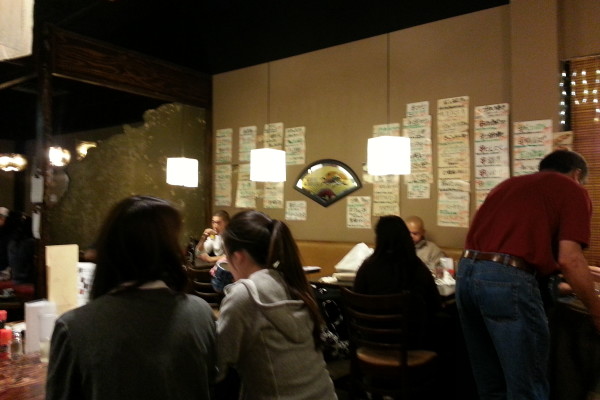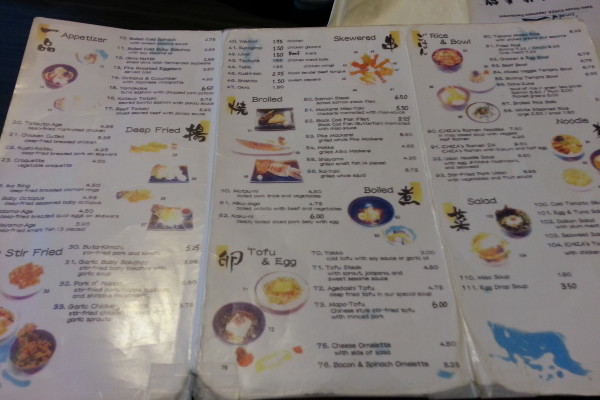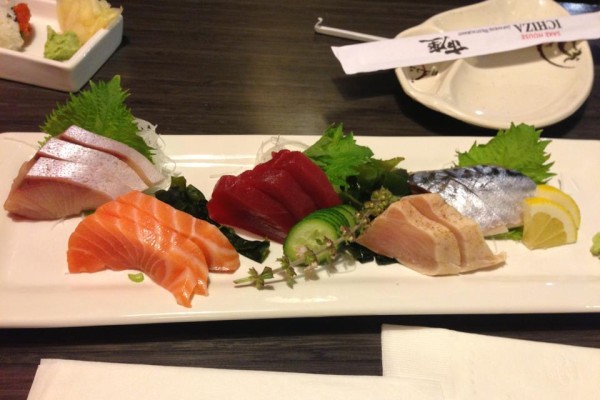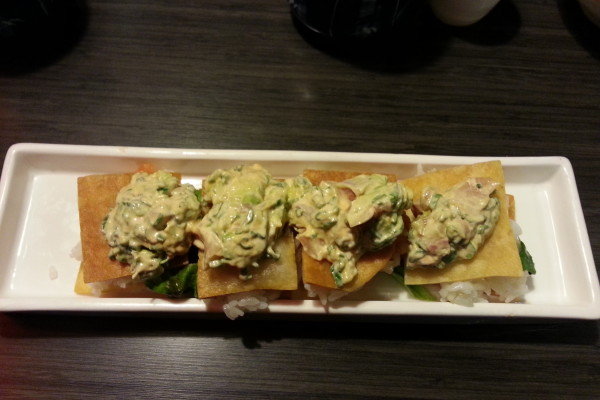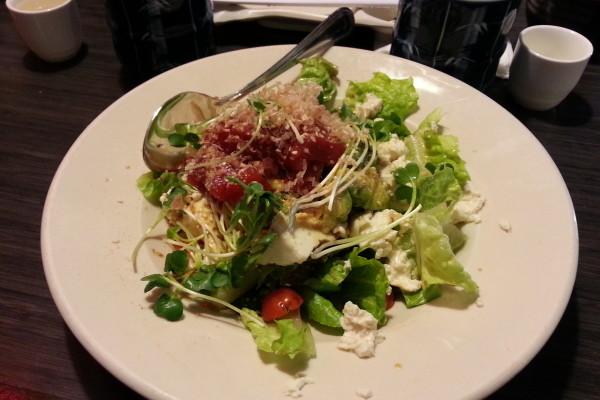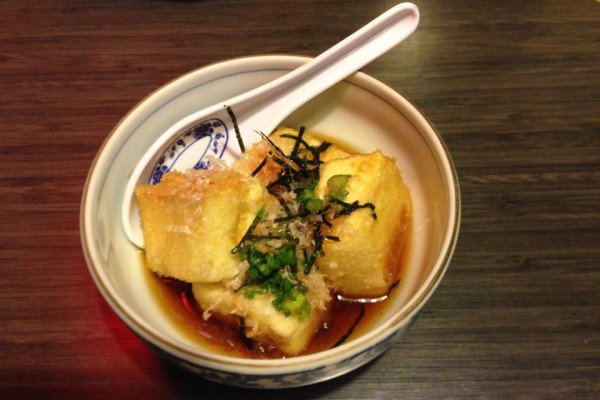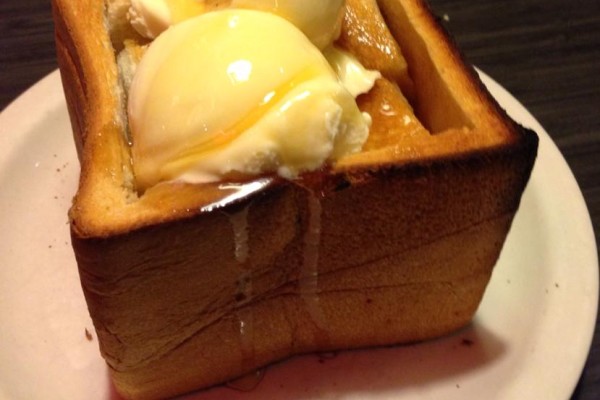 A tasty, authentic, casual Japanese restaurant, similar to an Izakaya in Japan.
Lots of locals love this place—and friends kept suggesting it—so I tried it last weekend. For two years I taught English in Kyoto, Japan, and entering Ichiza felt like being back. Not a high-end, fancy place, rather a festive rough and tumble atmosphere where you might share tables, hear Japanese music, hear Japanese getting rowdy with some help from sake, get chilly from the wind blowing in, see traditional Japanse décor around you, all the while eating awesome food at affordable prices.
They offer a wide variety of dishes, and the wall menus update and change seasonally. The sake selection would make a high level samurai proud. My group tried the sashimi, spicy tuna roll, yellowtail, salmon, yakatori—all good—and some delicious salad I forgot the name of, piled high like Mt Fuji. To finish things off one friend ordered the honey toast, a large square of Asian bread with butter, honey, and ice cream plopped in the middle. I don't recommend this if you have high blood pressure, but if you generally eat healthy and enjoy an occasional treat, like me, it is divine.
Las Vegas Chinatown offers myriad authentic eateries to explore. We will continue putting up more content from here as our experience grows.