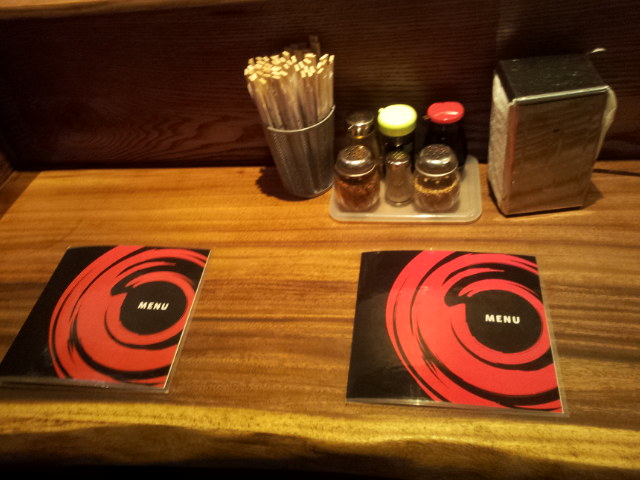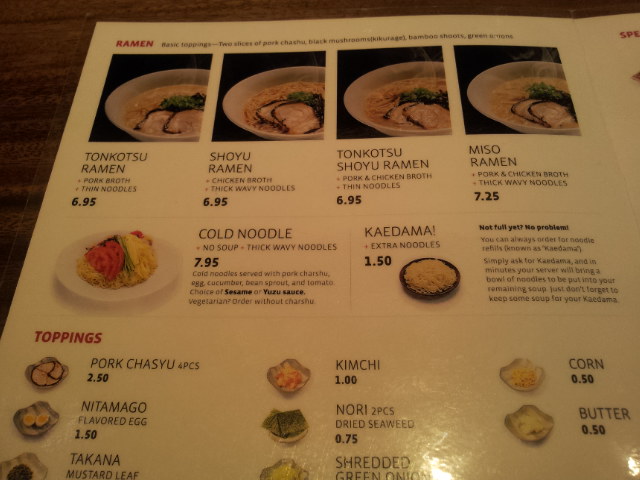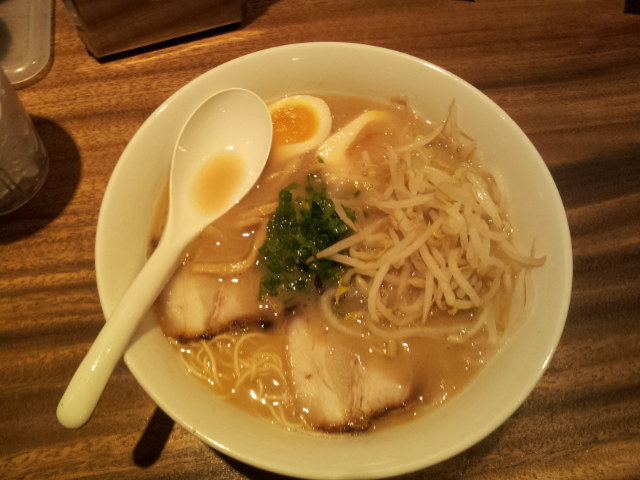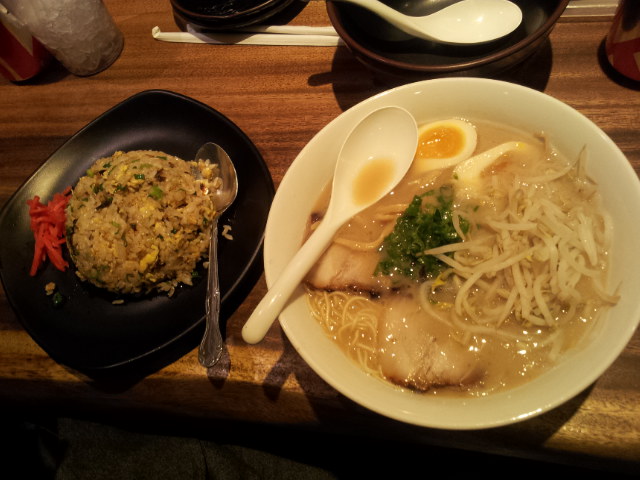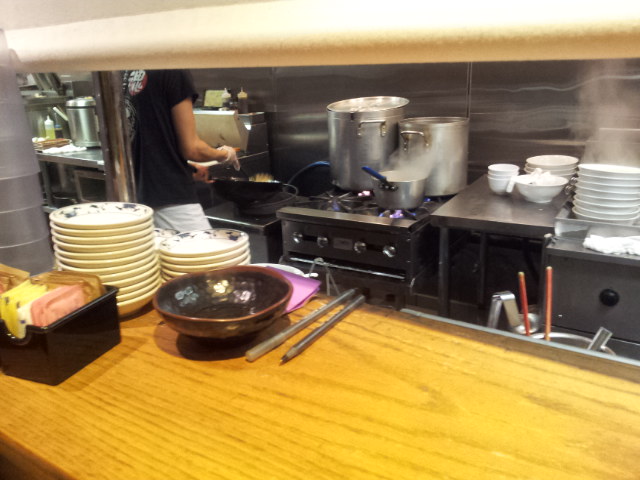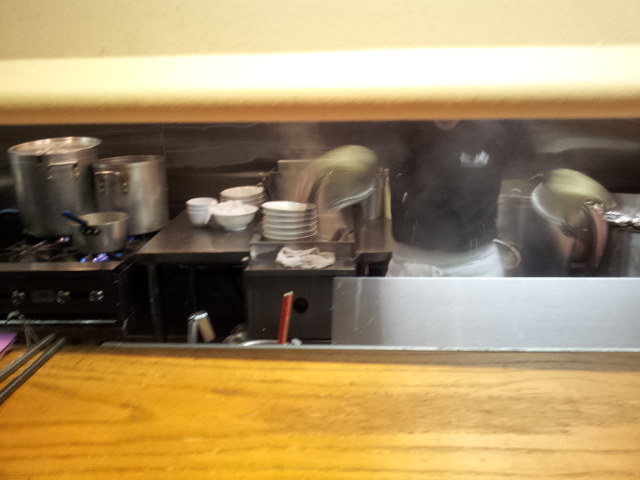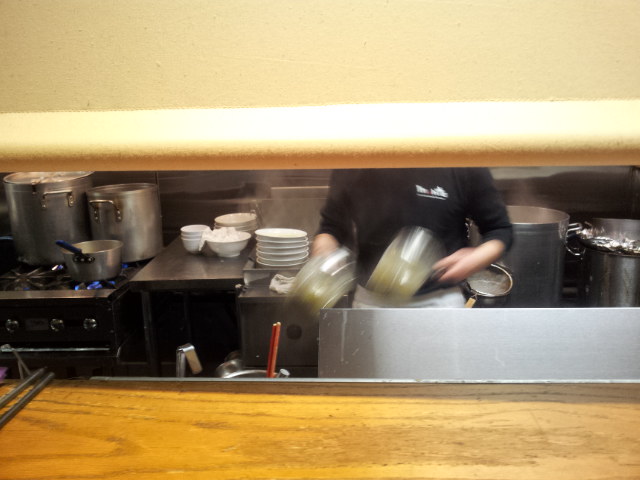 Monta, Japanese Noodle House, Spring Mountain Road:
Monta ramen tastes close to the ramen my wife and I have enjoyed many times in Japan. Our first clue that Monta serves authentic Japanese noodles was that most of the staff—if not all—are from Japan. Also, in following classic Japanese preparation, one of Monta's ramen chefs practices his own signature motion for shaking the water out of the noodle basket (video posted soon). The décor and all aspects of Monta's environment feel like a Tokyo ramen house.
Our favorite is the tonkotsu ramen with extra egg and bean sprouts added in as options. Monta serves "Kurume" style tonkotsu ramen–broth made from selected pork bones and imported Japanese soy sauce. The kimchi fried rice is also an unusual, welcomed departure from the usual fried rice in most Asian restaurants.
Monta is an inexpensive, casual dining experience. The staff here is young, well-trained, efficient and friendly. You'll be in and out as quickly as ramen houses in Japan.
Remember: slurp audibly if you like the ramen. That's how Japanese compliment a ramen chef. If you want to doubly surprise them, say okini (oh-keen-ee) for "thank you." Okini is Kyoto-ben, or traditional dialect from the city of Kyoto, Japan's historical jewel.
5030 Spring Mountain Rd
Sun – Thu / 11:30AM – 11PM | Fri – Sat / 11:30AM – 1AM Phone / 702-367-4600
http://www.montaramen.com/