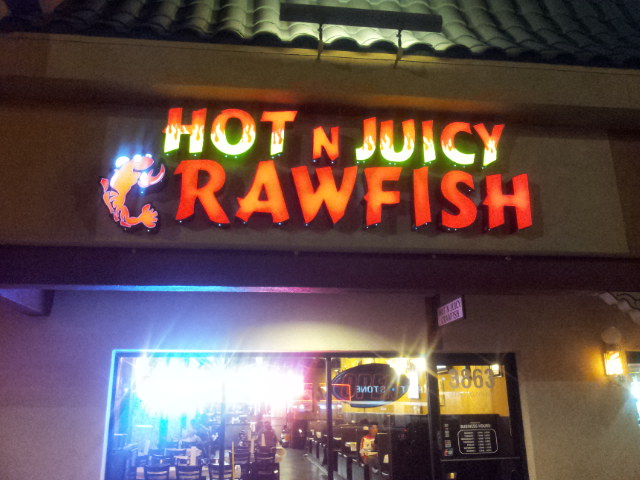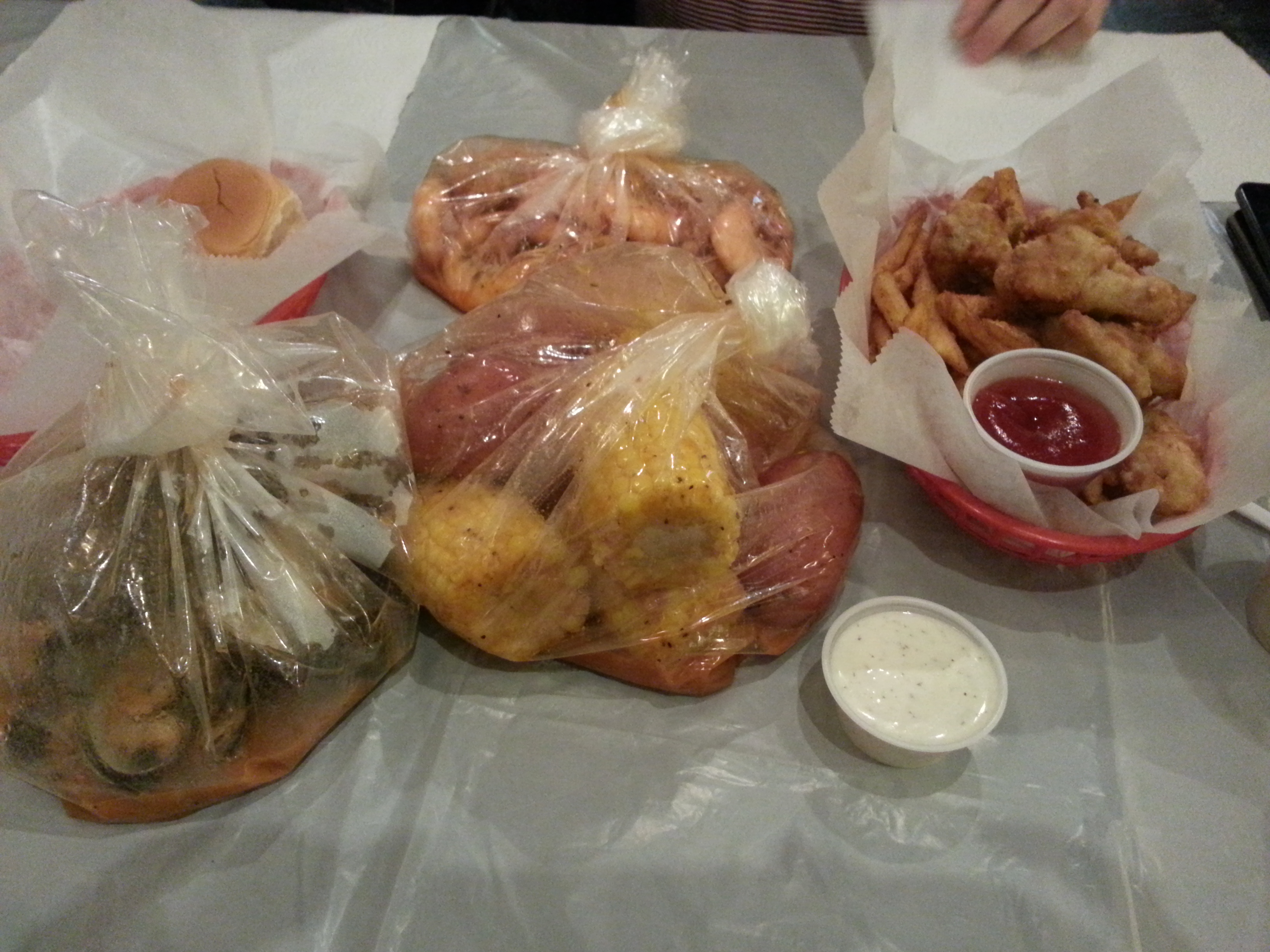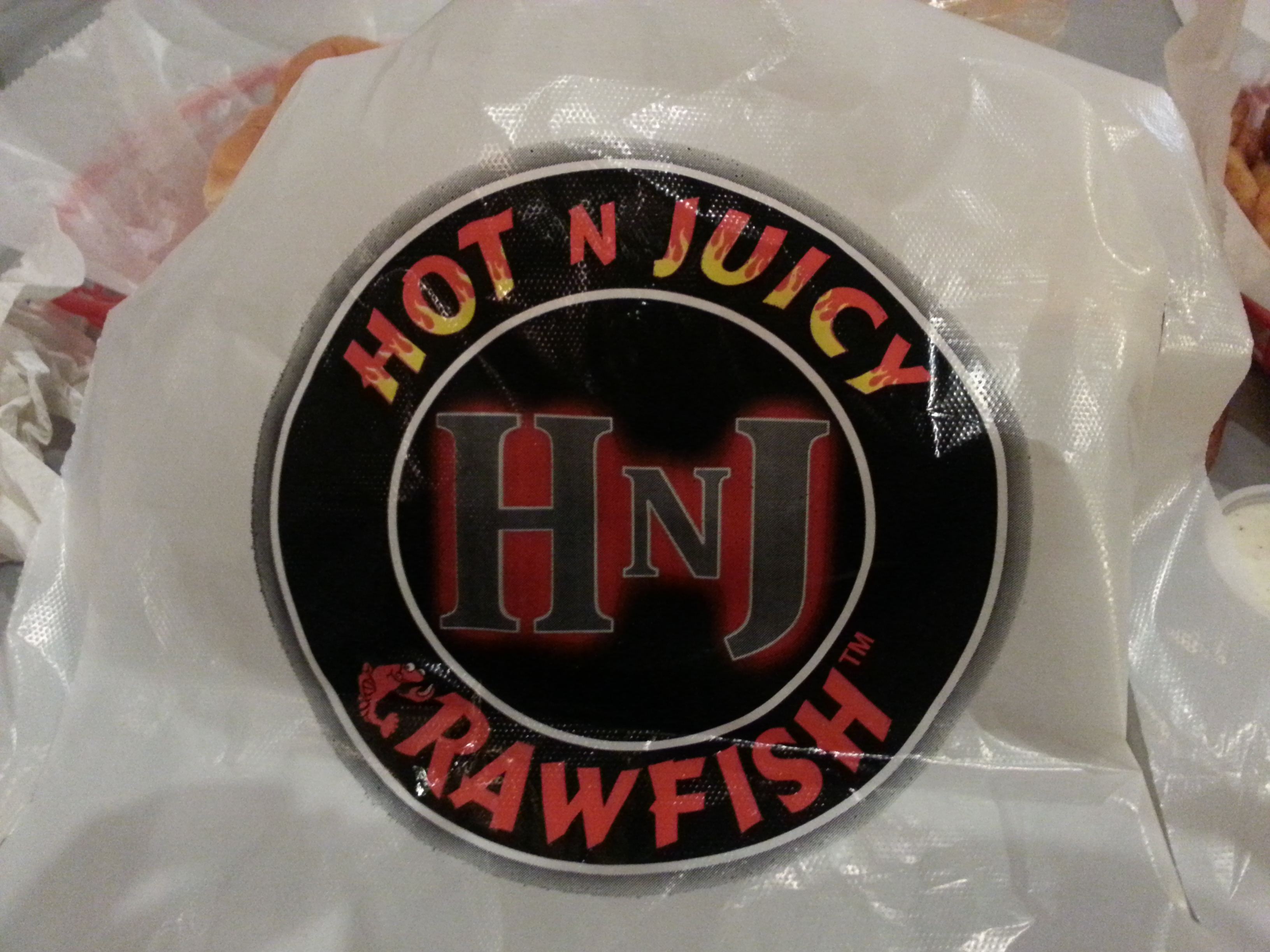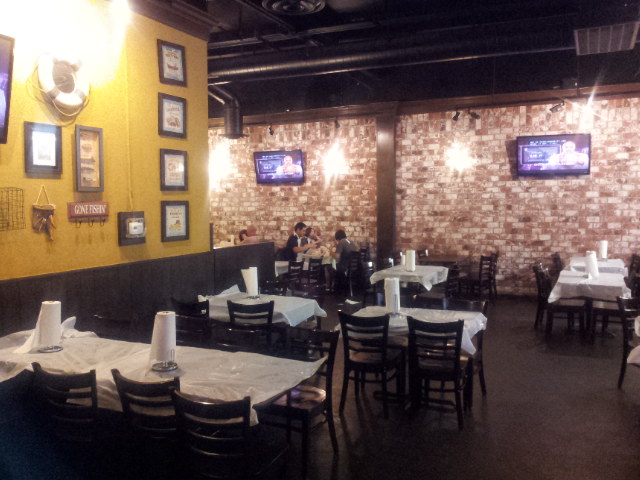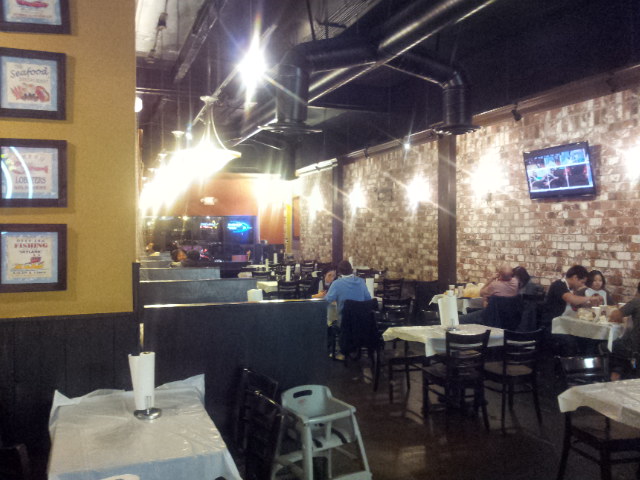 (Staff Writer) This is a local hotspot in the heart of Chinatown. Casual, reasonably-priced, double delicious and addicting.
My wife and I eat everything except the crawfish. Several friends of ours also love this place — including the crawfish. Everything at Hot & Juicy is either served in their famous juice (secret sauce) or dipped in it.  Their juice can't be duplicated and is downright addicting.  You can order among several spiciness levels and several flavors.  We've tried them all and delight in the medium-strength lemon pepper sauce.  We can taste neither lemon nor pepper, but it's a phenomenal sauce with just the right amount of heat for us.
Be ready to get messy and have a lot of fun dining here.  The staff offers you a bib, gloves, and roll of paper towels.
It's mostly seafood at Hot & Juicy, which you order by the pound.  Only the shrimp (which are cooked live) can be ordered by the half pound.  I suggest the clams, shrimp, and crab.  We like the Dungeness Crab.  The side orders are served in the same sauce and are all fantastic.  My favorites are the potatoes and the corn; the sausage is tasty too.  Make sure to order warm dinner buns to dip in the sauce.
They have two restaurants in Chinatown, one at Spring Mountain/Valley View and another at Spring Mountain/Decatur.
4810 Spring Mountain Rd, Las Vegas, NV 89102
(702) 891-8889
Sun – Thurs 12-10
Fri & Sat 12-11