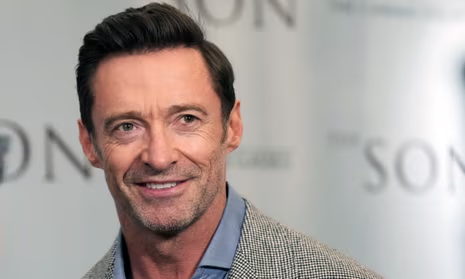 Hugh Jackman: A Versatile Star in Hollywood
Hugh Jackman, born on October 12, 1968, in Sydney, Australia, is a multifaceted actor, singer, and producer who has left an indelible mark on the entertainment industry. With a career spanning over three decades, Jackman has become one of Hollywood's most beloved and versatile talents, earning accolades for his diverse range of roles in film, theater, and music. In this comprehensive profile, we delve into the highlights of Hugh Jackman's remarkable career, from his early beginnings to his iconic portrayals in film and stage productions.
Early Life and Career Beginnings
Hugh Michael Jackman grew up in Sydney, Australia, and initially pursued a career in journalism before discovering his passion for acting. He attended the Western Australian Academy of Performing Arts, where he honed his acting skills, and it was there that he developed his distinctive talent and charisma.
The Breakthrough: X-Men Franchise (2000-2017)
Hugh Jackman's breakthrough came in 2000 when he landed the role of Wolverine in Bryan Singer's "X-Men." This iconic role would become synonymous with his name and catapult him to international stardom. Jackman would go on to portray Wolverine in a total of nine films within the X-Men franchise, cementing his status as a fan-favorite character. His intense dedication to the role, both physically and emotionally, earned him widespread acclaim.
Oscar Glory: "Les Misérables" (2012)
Jackman showcased his remarkable versatility as an actor when he took on the role of Jean Valjean in the musical film adaptation of Victor Hugo's classic novel, "Les Misérables" (2012). His stirring performance not only earned him critical acclaim but also earned him an Academy Award nomination for Best Actor. His powerful rendition of "Bring Him Home" remains a highlight of the film.
Showman on Broadway: "The Boy from Oz" (2003-2004)
In addition to his success in film, Jackman is celebrated for his remarkable talent in musical theater. He won a Tony Award for his role as Peter Allen in the Broadway musical "The Boy from Oz" (2003-2004), demonstrating his extraordinary singing and dancing abilities. This achievement solidified his status as a true showman, capable of commanding the stage as effortlessly as the screen.
Diverse Filmography
Beyond his iconic roles, Hugh Jackman's filmography is a testament to his range and ability to tackle a wide variety of genres. Some notable films include:
"The Prestige" (2006): Jackman starred alongside Christian Bale in Christopher Nolan's mind-bending thriller as a rival magician, showcasing his ability to excel in complex, dramatic roles.
"Prisoners" (2013): In this intense crime thriller, Jackman played a father desperately searching for his missing daughter, delivering a gripping and emotionally charged performance.
"Logan" (2017): His final portrayal of Wolverine in "Logan" showcased a more vulnerable and aging version of the character, earning praise from fans and critics alike for its depth and emotional resonance.
"The Greatest Showman" (2017): Jackman's role as P.T. Barnum in this musical extravaganza proved his enduring appeal as a song-and-dance man, and the film's soundtrack became a chart-topping sensation.
Hugh Jackman's Philanthropic Efforts
Beyond his entertainment career, Hugh Jackman is also known for his philanthropic efforts. He and his wife, Deborra-Lee Furness, have been advocates for adoption and founded the Laughing Man Foundation, supporting coffee farmers and providing education and healthcare initiatives around the world.
Conclusion
Hugh Jackman's remarkable career is a testament to his versatility, talent, and enduring appeal in the world of entertainment. From his breakout role as Wolverine to his captivating performances on Broadway and his philanthropic endeavors, he has left an indelible mark on Hollywood. With his magnetic presence and boundless charisma, Jackman continues to captivate audiences and remains a beloved figure in the world of film and entertainment. His legacy as an actor, singer, and humanitarian will undoubtedly continue to shine brightly for years to come.
September 15th, 2023 Update:
He and his wife are ending their marriage on good terms and released this statement together —
"We have been blessed to share almost 3 decades together as husband and wife in a wonderful, loving marriage. Our journey now is shifting and we have decided to separate to pursue our individual growth. Our family has been and always will be our highest priority. We undertake this next chapter with gratitude, love, and kindness. We greatly appreciate your understanding in respecting our privacy as our family navigates this transition in all of our lives."