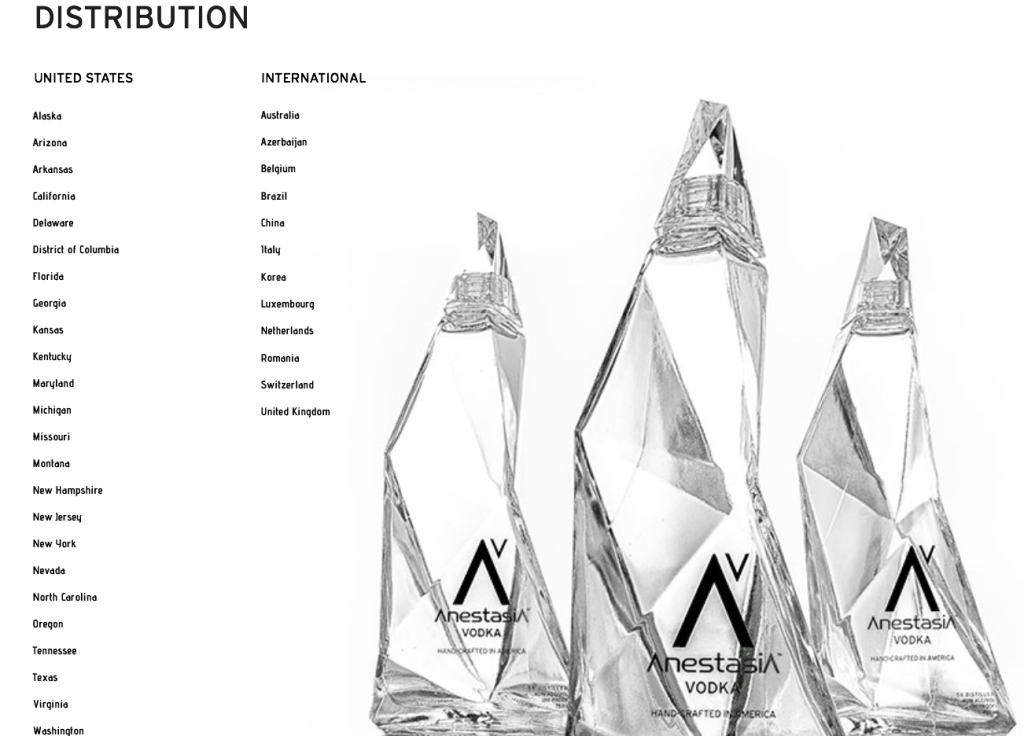 We're pleased to report that one of our smooth and classy top picks from the summer of 2013 — AnestasiA Vodka — continues to grow both domestically and internationally.
Distilled 5x and filtered 5x, AnestasiA Vodka™ is delightfully smooth, delicious, and naturally gluten-free. This world-class vodka is the Spirit of American Luxury. Handcrafted in Bend, Oregon from all natural grains, using only the finest batch from each harvest.
The bottle turns heads, too. Showing up with AnestasiA Vodka in hand will please any party, fiesta, Karamu, soirée or siesta.
Below is all the places you can purchase AnestasiA Vodka. For a link to exact addresses, click here and point your mouse over the state or country.
UNITED STATES:
Alaska
Arizona
Arkansas
California
Delaware
District of Columbia
Florida
Georgia
Kansas
Kentucky
Maryland
Michigan
Missouri
Montana
New Hampshire
New Jersey
New York
Nevada
North Carolina
Oregon
Tennessee
Texas
Virginia
Washington
West Virginia
INTERNATIONAL:
Australia
Azerbaijan
Belgium
Brazil
China
Italy
Korea
Luxembourg
Netherlands
Romania
Switzerland
United Kingdom