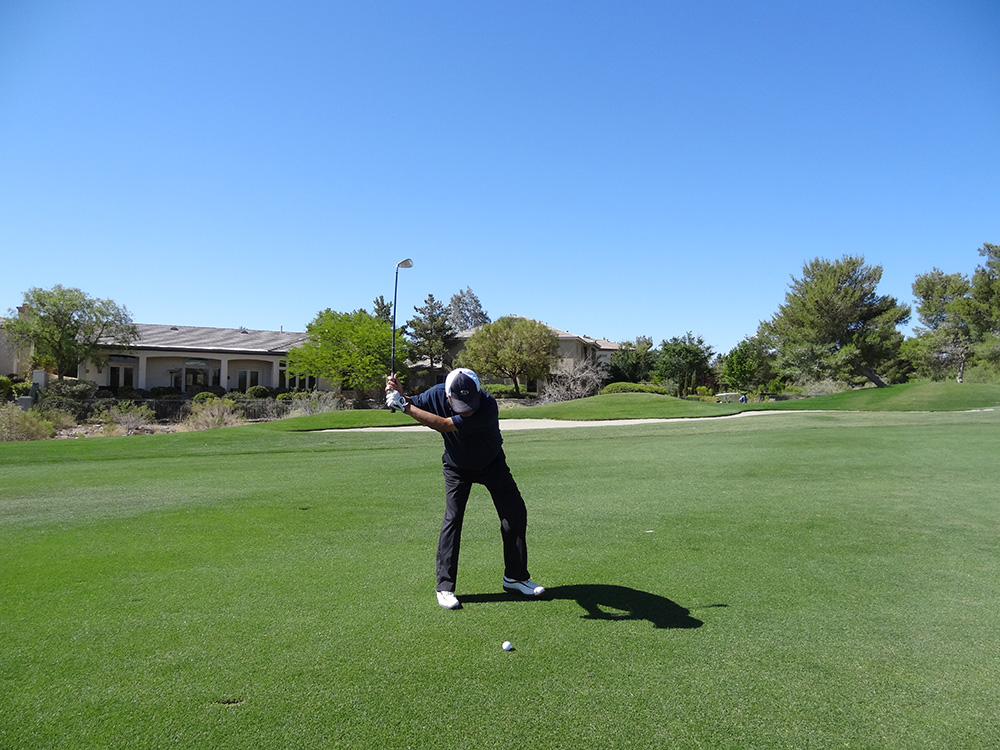 Tucked in the swank suburb of Summerlin and adjacent Queensridge, Badlands Golf Course gives golfers three challenging and well-maintained courses. The course isn't terribly long but it is quite tight—and teaches strategic, target golf.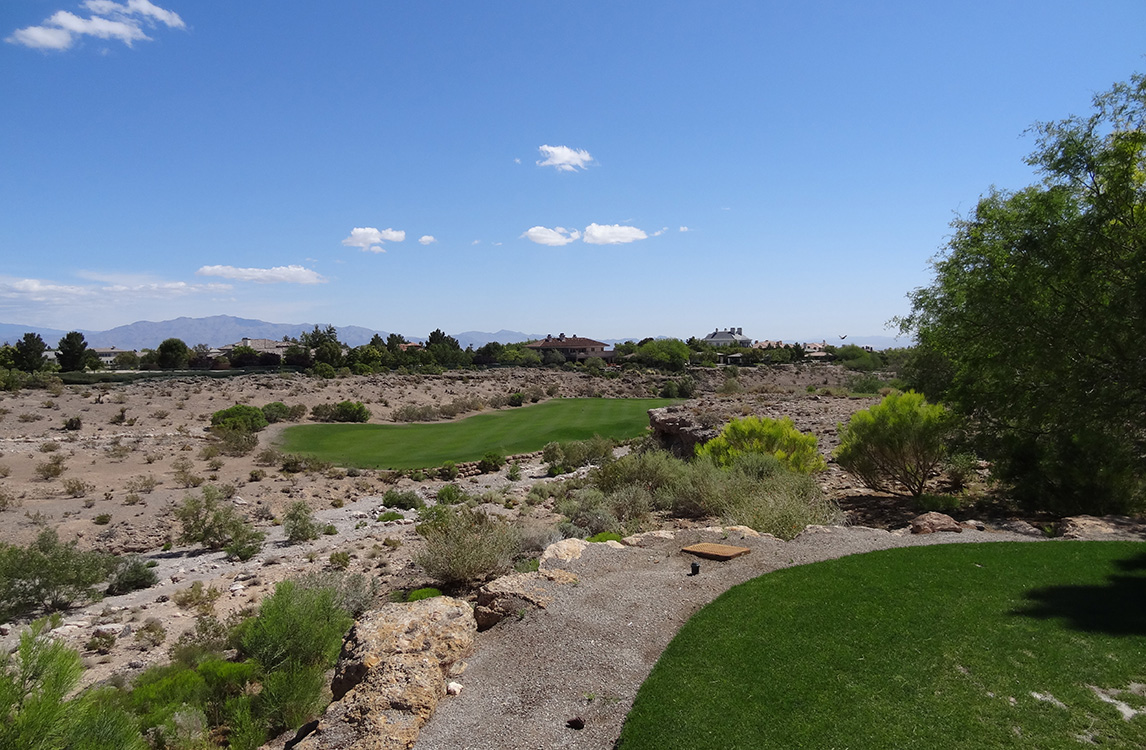 Many of the holes are like the above picture, well-groomed narrow fairways amidst rocky sidelines. It seems fitting that I was playing with a retired surgeon. You need surgical precision to master this course!
The greater surroundings are serene and beautiful, including Red Rock National Park with jagged mountaintops and canyons in the distance, then luxurious homes nearby, many big enough to be compounds.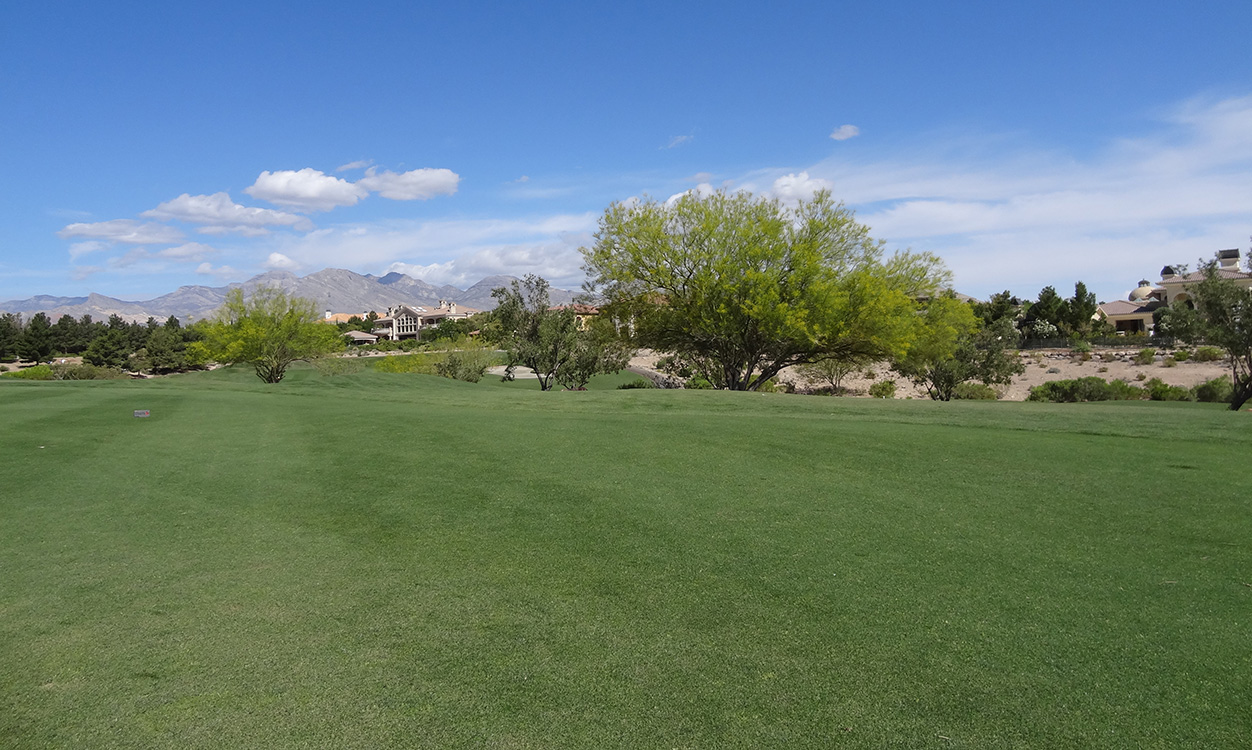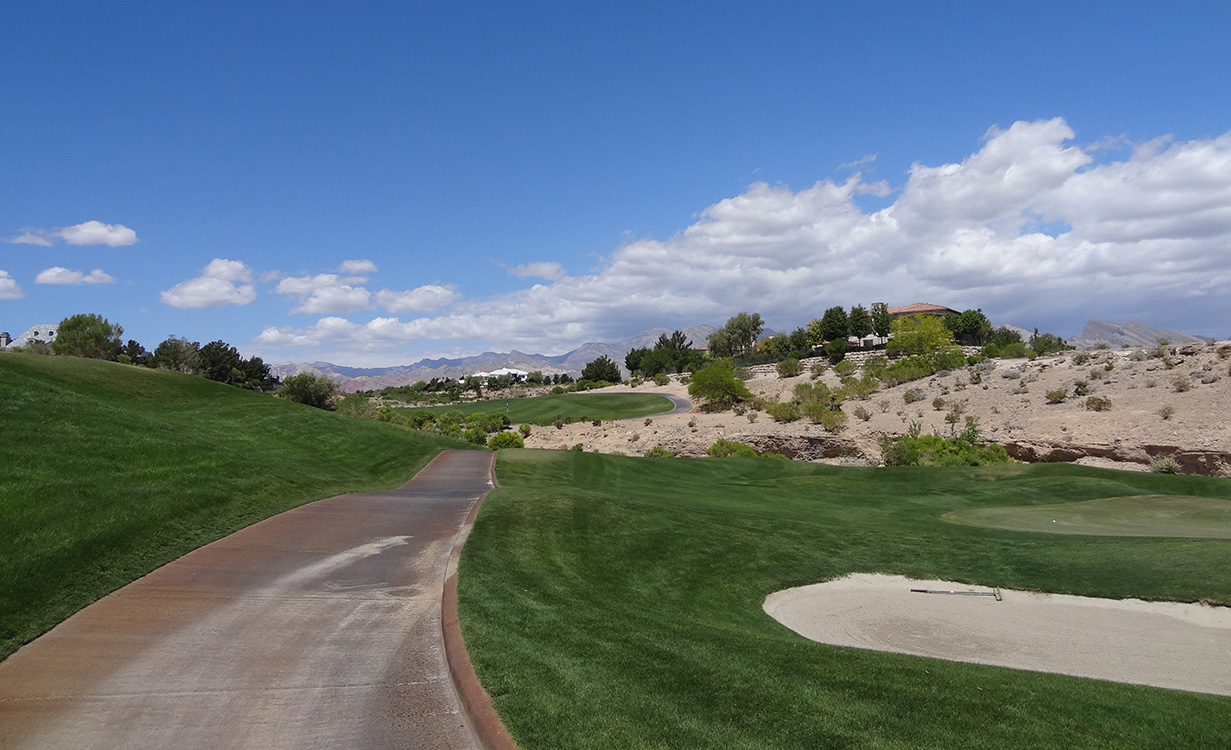 The three 9-hole courses, in order of easiest to most difficult, are Outlaw, Diablo, and Desperado.
I played Outlaw and Diablo, and thoroughly enjoyed both. My new golf partner (the retired surgeon) is a member at Badlands, and speaks highly of the course, clubhouse, and staff. My experience echoed this.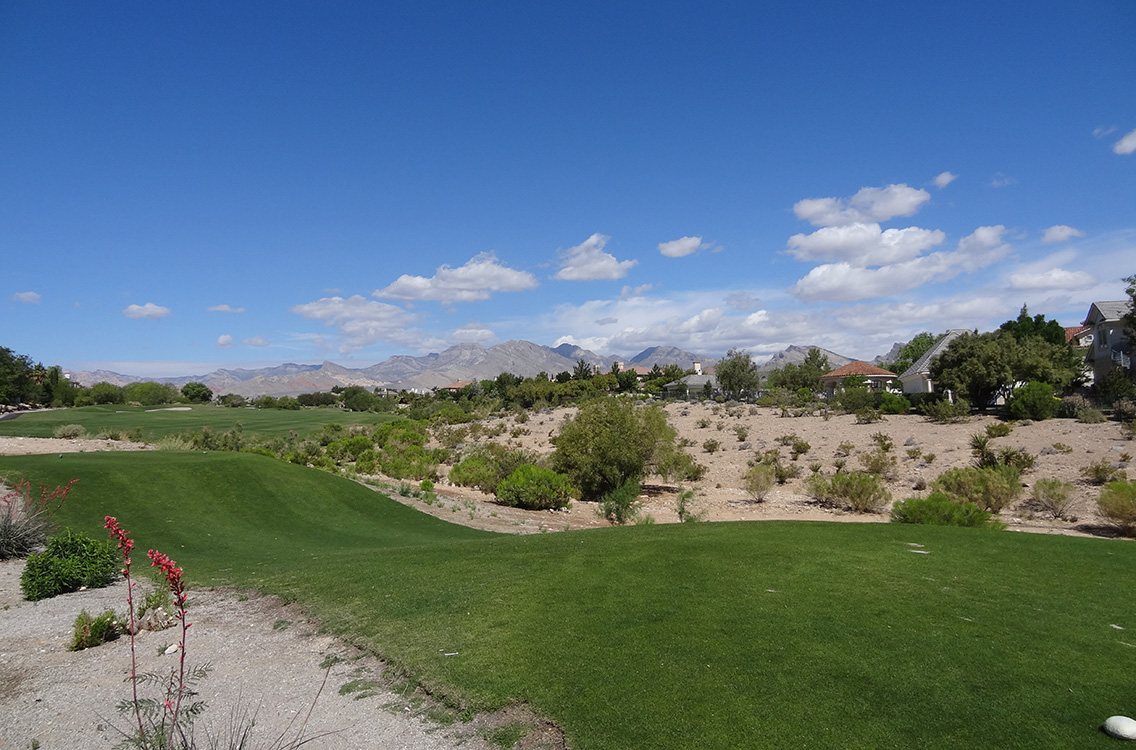 The golf cart GPS is handy, giving you distances to the front, middle, and back of greens. They also provide diagrams with pin placements.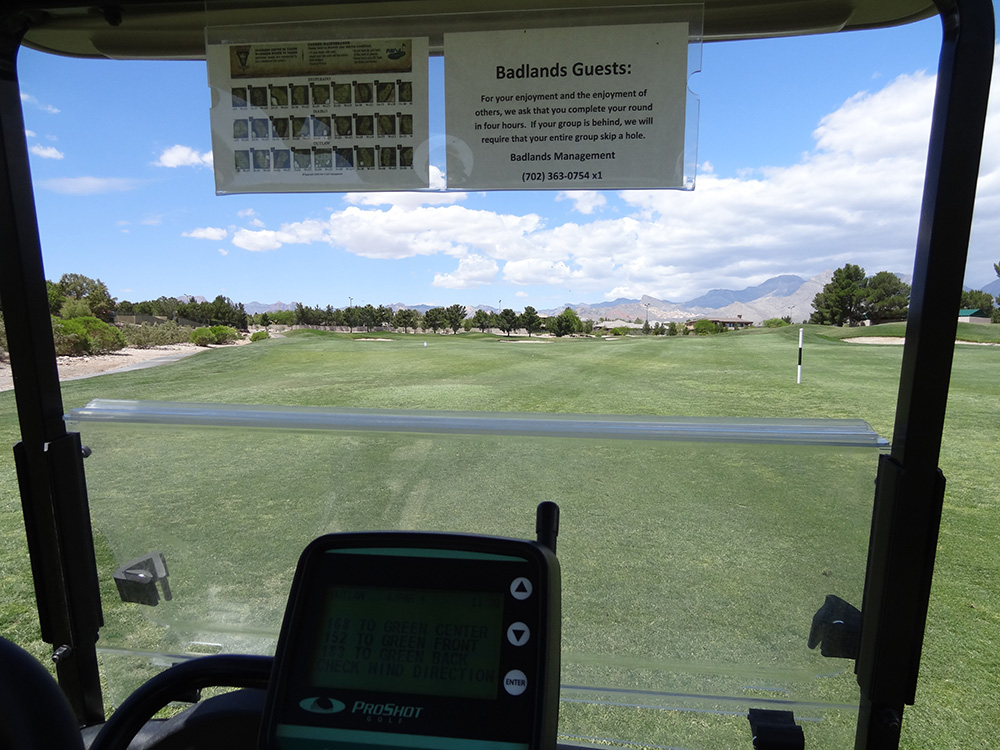 I played yesterday morning, a weekday, with perfect temperatures in the low 70s and little wind. Not crowded at all, which made for a comfortable 18 holes.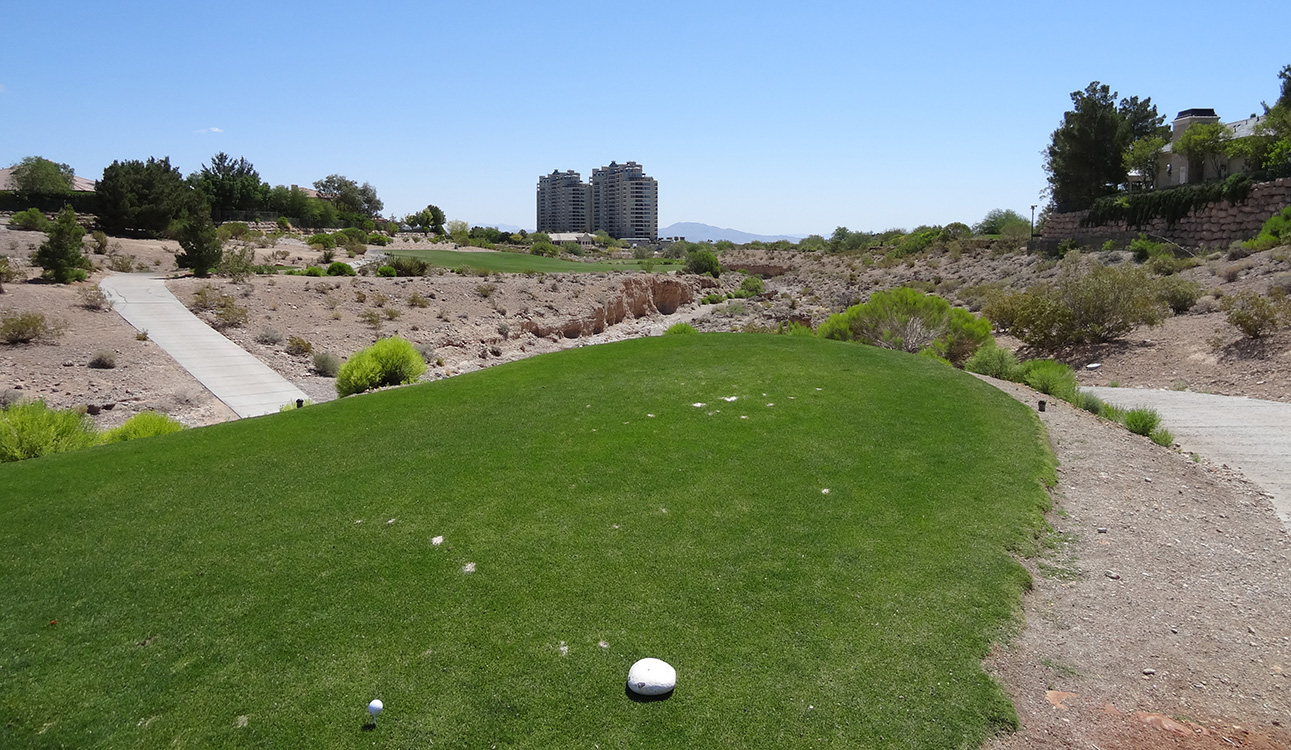 In the above picture, the Queensridge Towers sit in the distance. And again you'll notice less room for error than most courses. I like this. Players of all skill level can benefit from Badlands. It forces you to play more modestly, tactically, and consider your strengths and weaknesses carefully.
Then when you do find more space, it feels a blessing, and easy.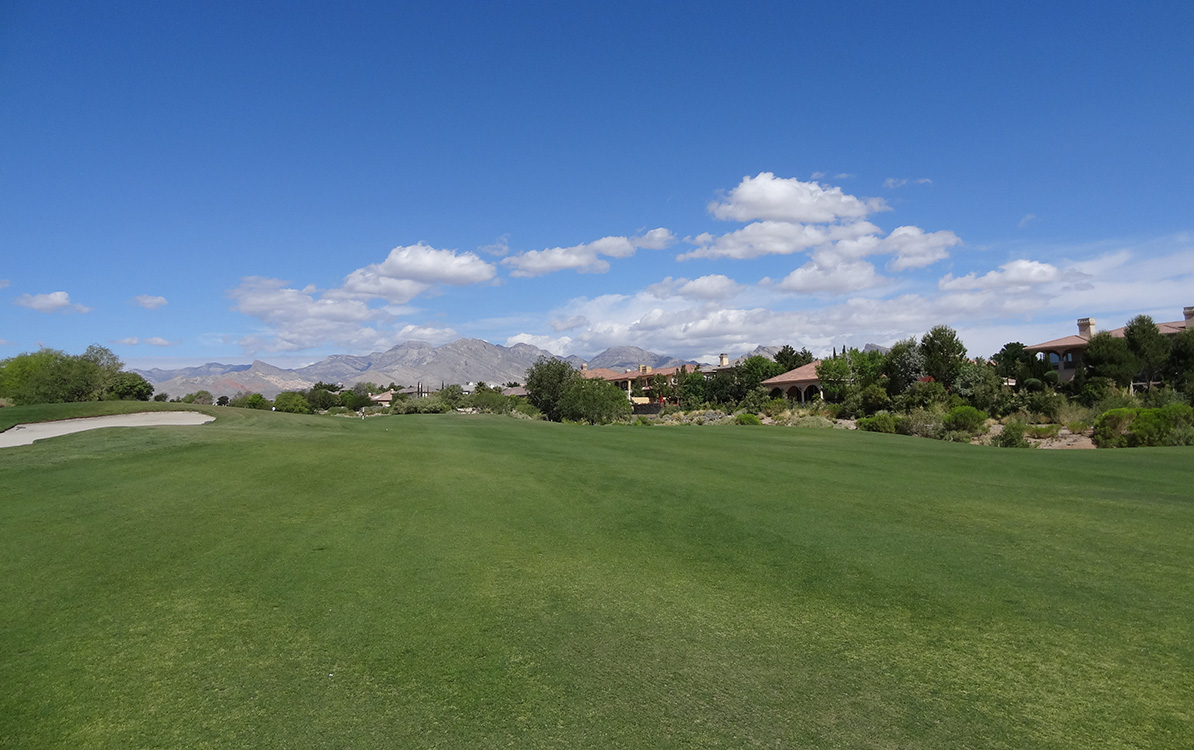 Thankfully my new partner, the good doctor, is an easygoing guy. He believes in enjoying the round, the exercise, the weather, and not stressing about a single shot. I've played fiercely competitive or stressed and I've played relaxed; I prefer the latter.
Other players seemed mellow and friendly, as well, and why not? You're outside in beautiful surroundings playing a game at a leisurely pace.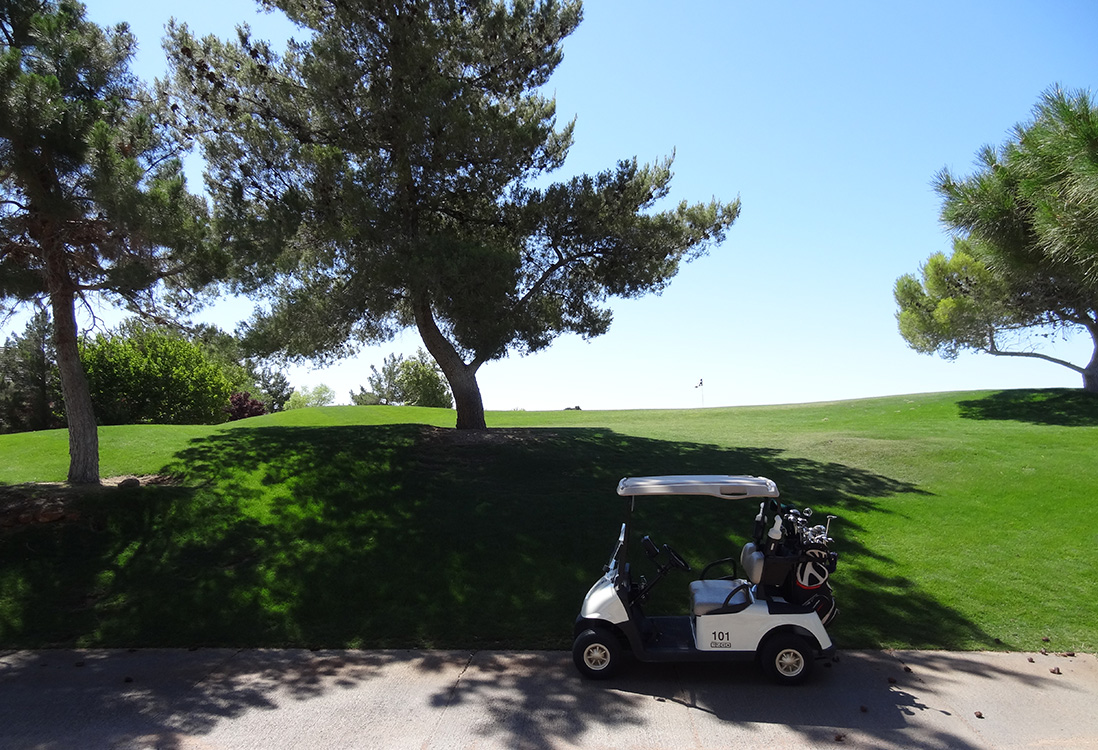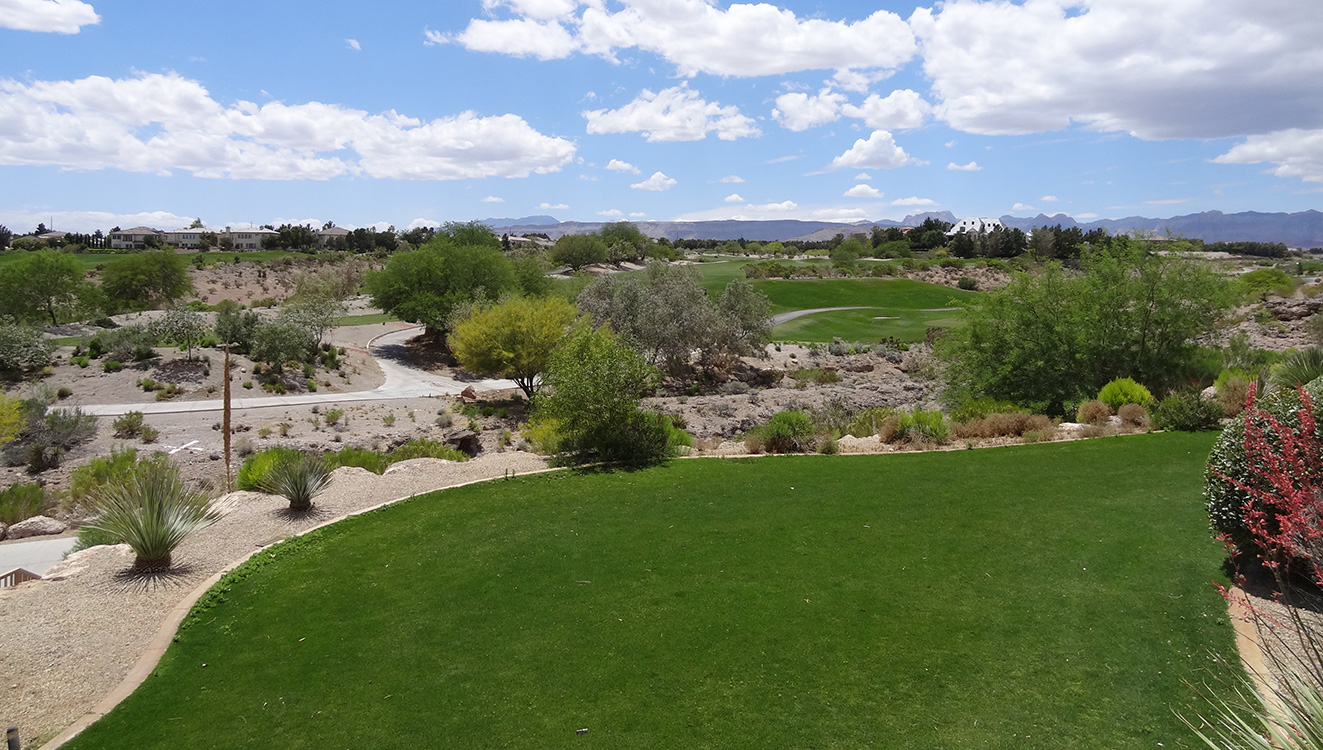 The stylish, well-stocked clubhouse offers the usual amenities, including drinks, dining, lounging and accessories.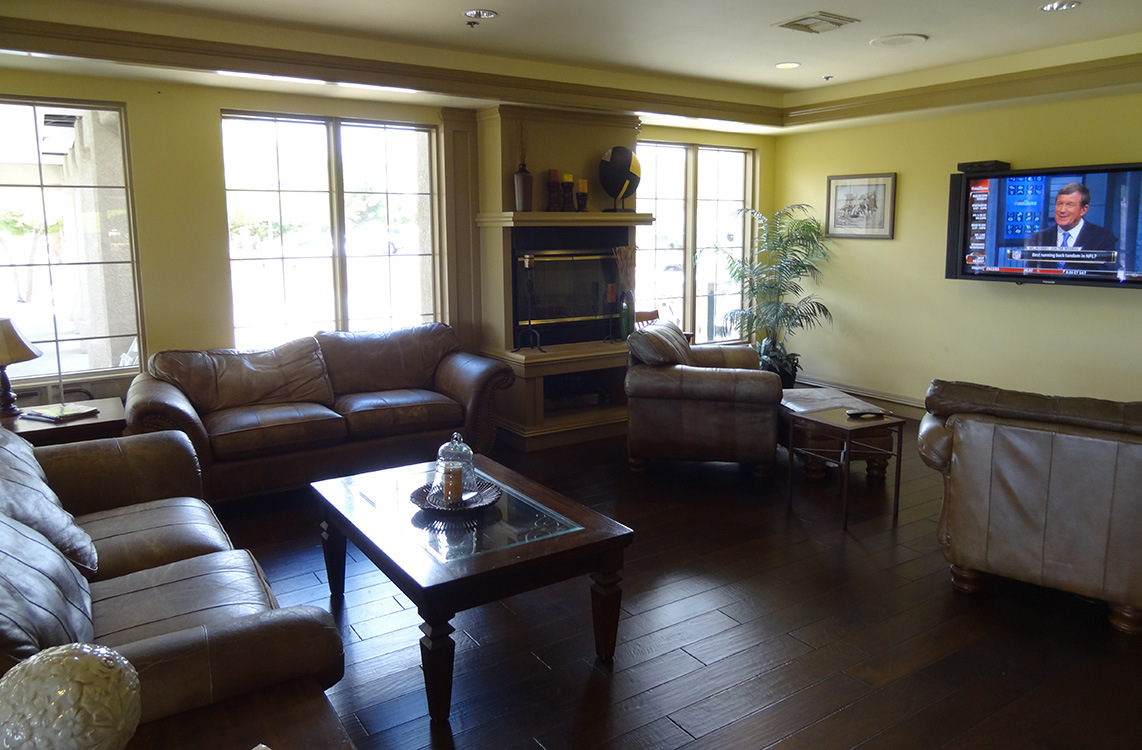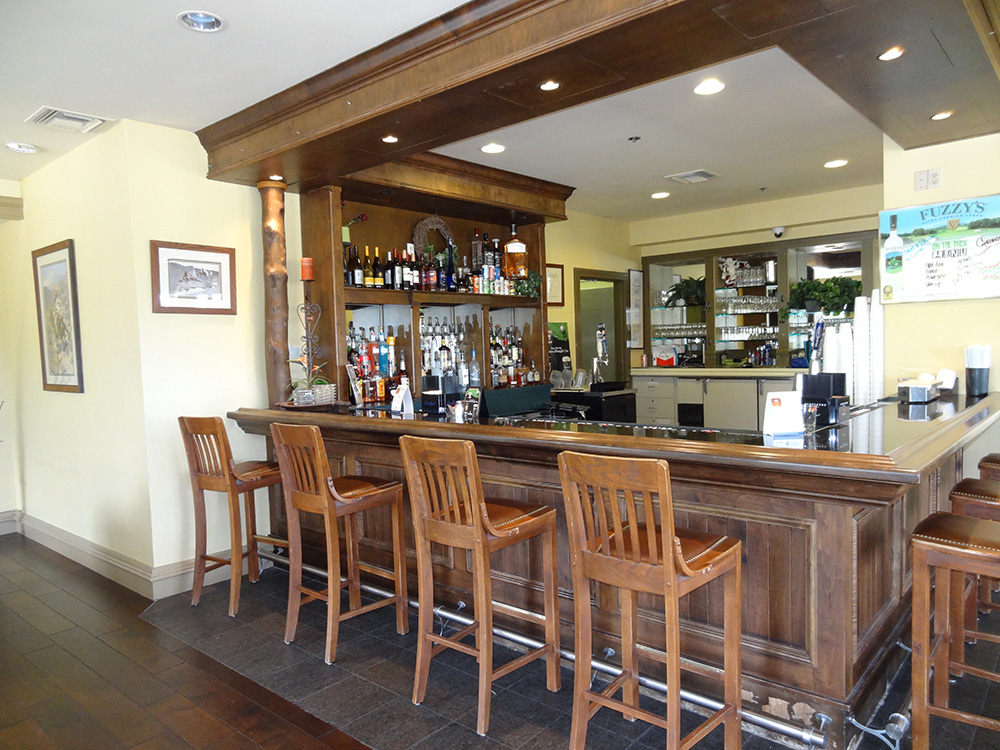 I'm already looking forward to my next round. And I hear they have a new pro — so hopefully I can meet him soon, too.
Summerlin is arguably the nicest outlier in Las Vegas, and premium golf courses like Badlands reinforce this notion.