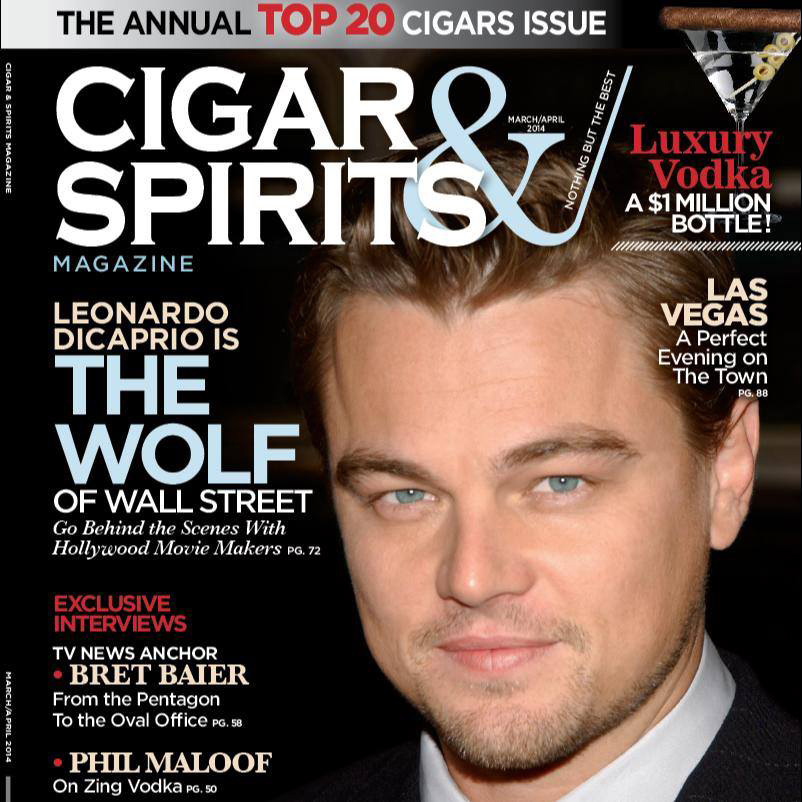 Cigar & Spirits Magazine is a top shelf publication tailored to upscale gentlemen and discerning women. They cherish fine cigars, premium spirits, and good company. The magazine also features classy cigar lounges, interesting articles, and insightful interviews of celebrities, musicians, actors, politicians, successful businessmen, and more.
Cigar & Spirits Magazine can be purchased at numerous hotels and newsstands around Las Vegas. It is also available at all Barnes & Nobles in the United States plus fourteen other countries.
I've published two recent articles in Cigar & Spirits, with a third coming out next issue.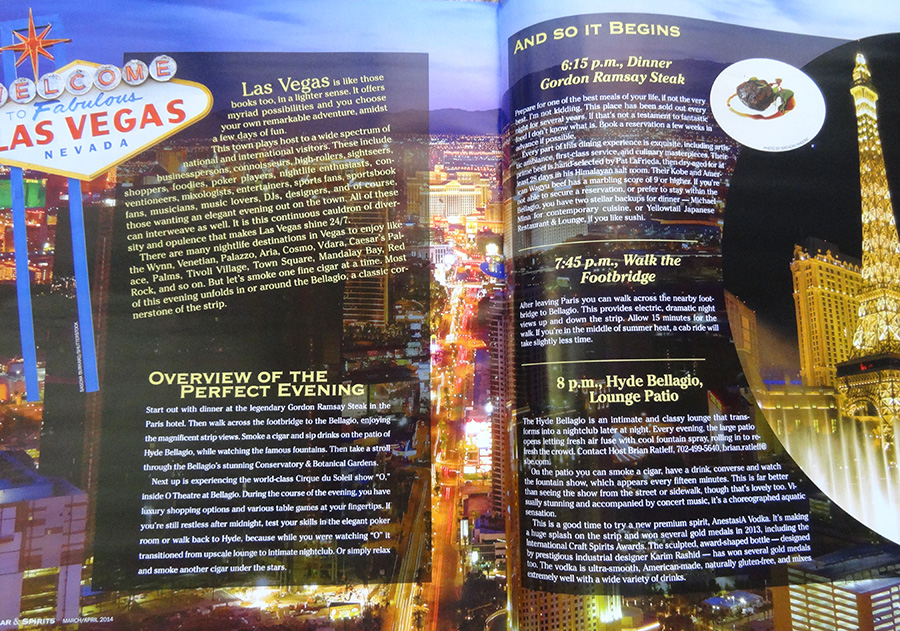 At a Phil Maloof party in Beverly Hills, I first met the Editor-In-Chief, Jon Shakill, and CEO & Publisher, Lincoln B. Salazar. Two distinguished yet humble gentlemen. Jon and I shared compelling conversation covering several topics, and I knew immediately a worthwhile friendship was forged. Jon liked what I was doing with Las Vegas Top Picks, and suggested I write something for Cigar & Spirits. After turning and reading a few pages in the magazine, I quickly said yes.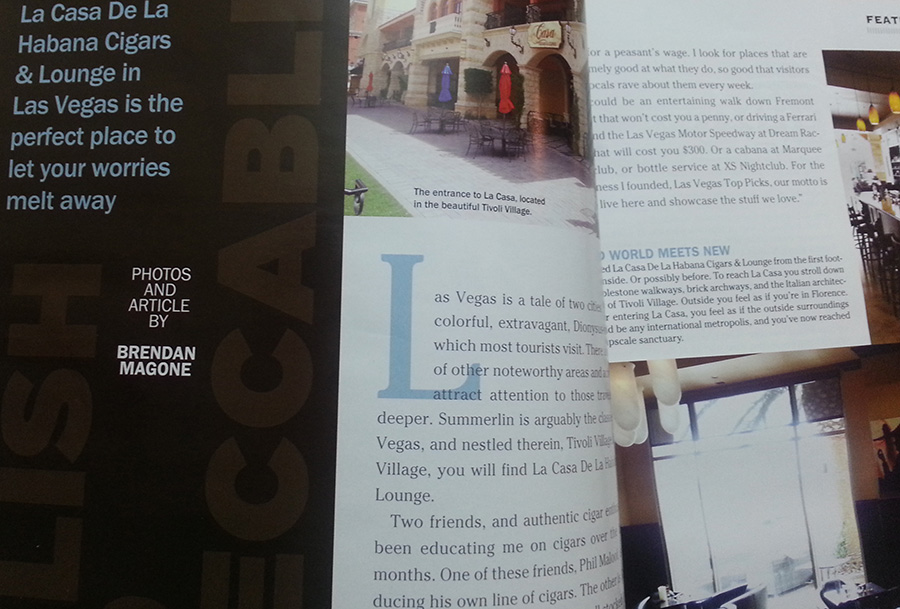 I wrote about La Casa Cigar Lounge in the January/February 2014 issue, page 10, with John F. Kennedy on the magazine cover. Then "A Perfect Evening on The Town" in the March/April 2014 issue, page 88, with Leonardo Dicaprio on the cover.
Their issues come out every two months. I just finished a third article on Dream Racing at the Las Vegas Motor Speedway, due for publication this May. All the articles I've written for them mention Las Vegas Top Picks.