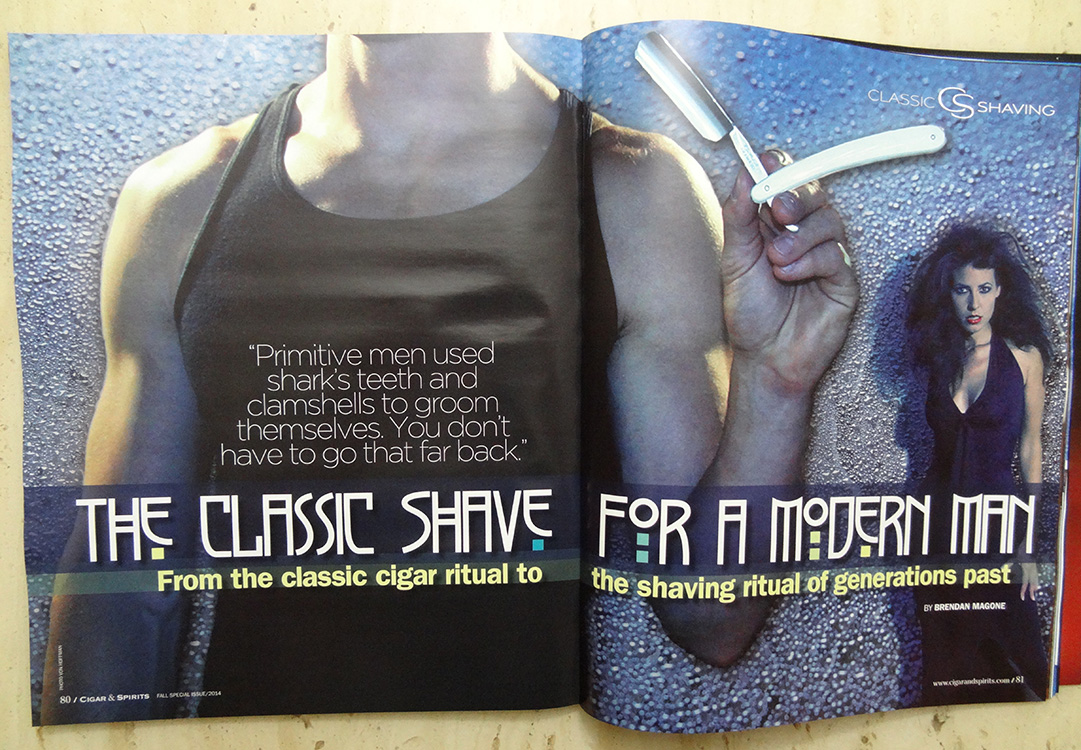 Happy to have my 5th article published in Cigar & Spirits Magazine! Cigar & Spirits can be purchased at all Barnes & Nobles across the U.S., plus various outlets in 14 other countries. Special thanks to Phil Maloof, Jon Shakill, Will Lubrano, Danielle Dupont, & Ricci Lopez.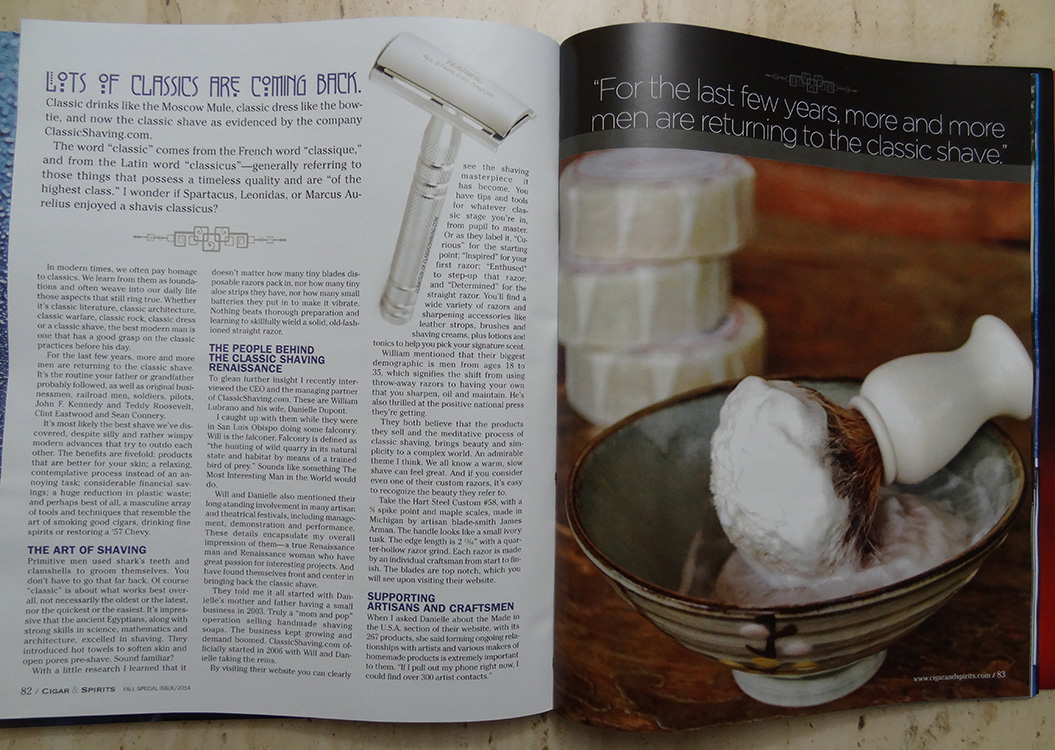 The article covers the new trend of a cool tradition — the classic shave.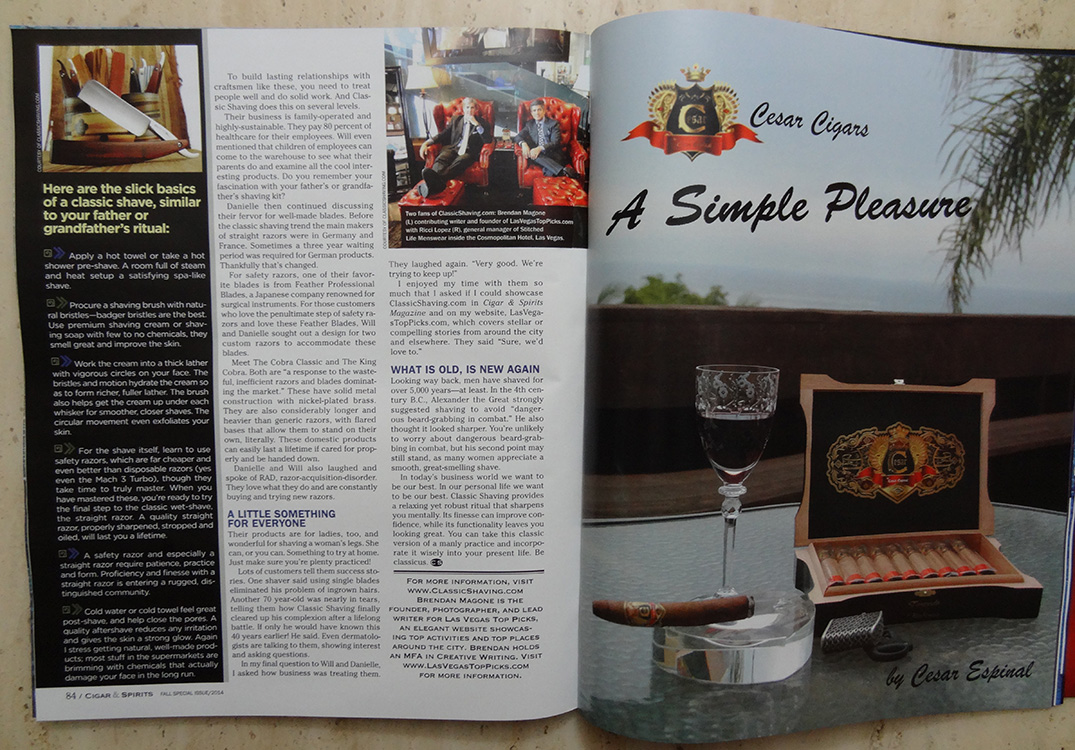 The article is featured in this month's Cigar & Spirits magazine, with Mario Lopez gracing the cover.  I include an in-depth interview with the CEO and Managing Partner of ClassicShaving.com, Will Lubrano and Danielle Dupont.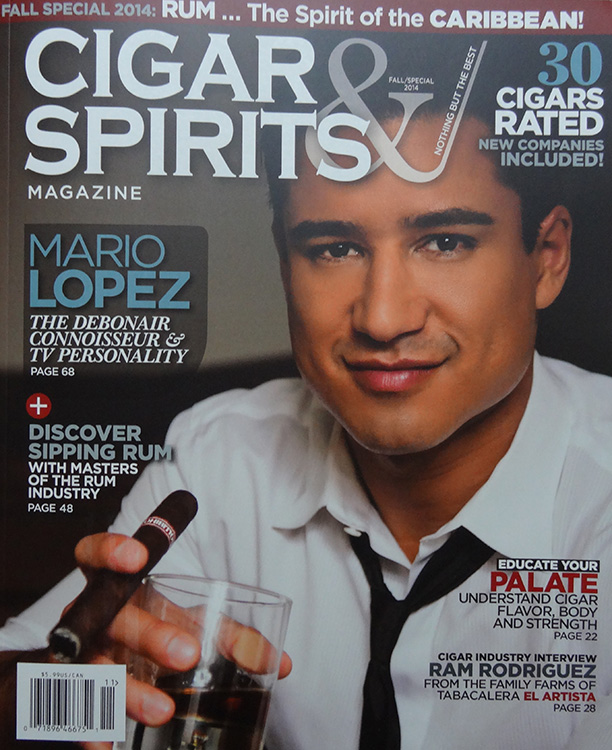 To top off a classic shave with some modern menswear, I stopped by the swank boutique Stitched Life, located in the Cosmopolitan Hotel of Las Vegas. There I sipped some scotch in their luxurious lounge while discussing style with Mr. Style himself, Ricci Lopez, the General Manager of Stitched Life.
In every article that I write for Cigar & Spirits Magazine, they kindly include my bio and a positive mention of Las Vegas Top Picks. We're honored to grow this partnership!
Visit Cigar & Spirits Magazine
Visit ClassicShaving.com