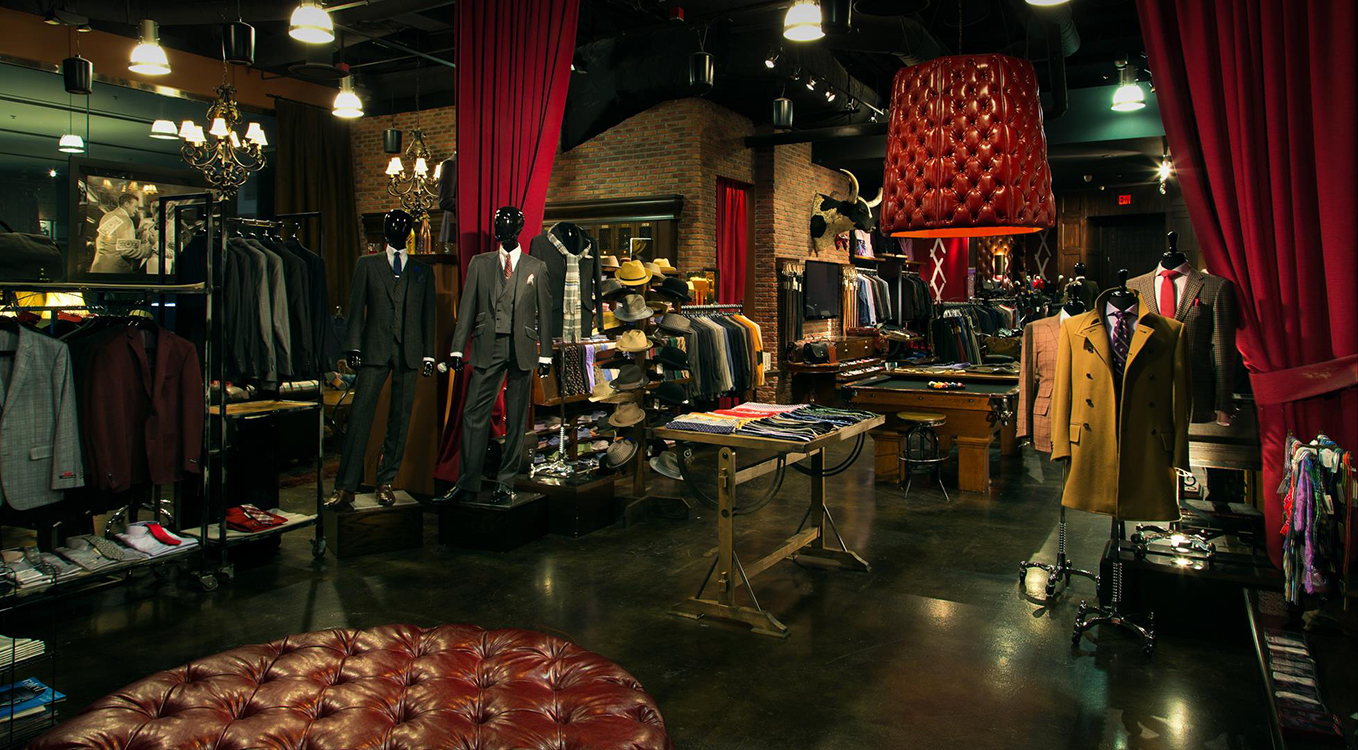 STITCHED offers stylish, classy menswear in a place where men can enjoy hanging out. Their clothing and accessories are unique and extensive, hand-selected and inspired from collections around the world.
Skilled tailors, shoe shine services, and "life-stylists" are always on-site. You can sip a scotch or bourbon in their rustic, brick-walled, leather-bound lounge, conversing or watching sports.
For men, STITCHED isn't a place to be seen. It's a place to be.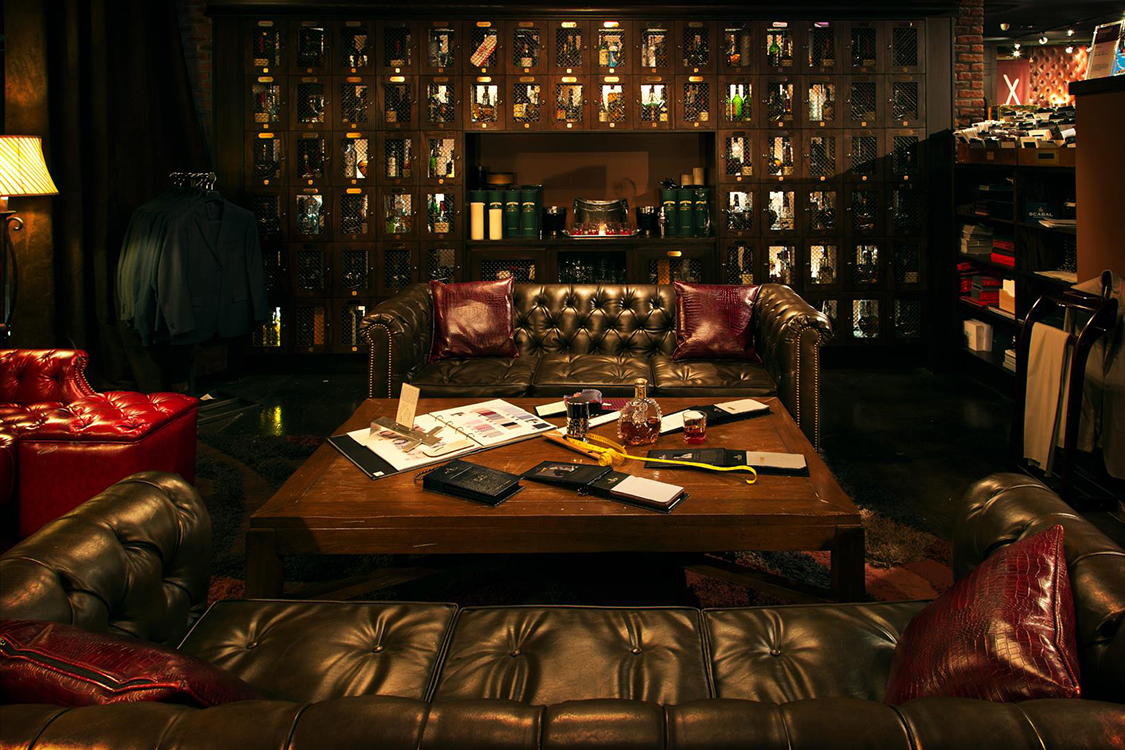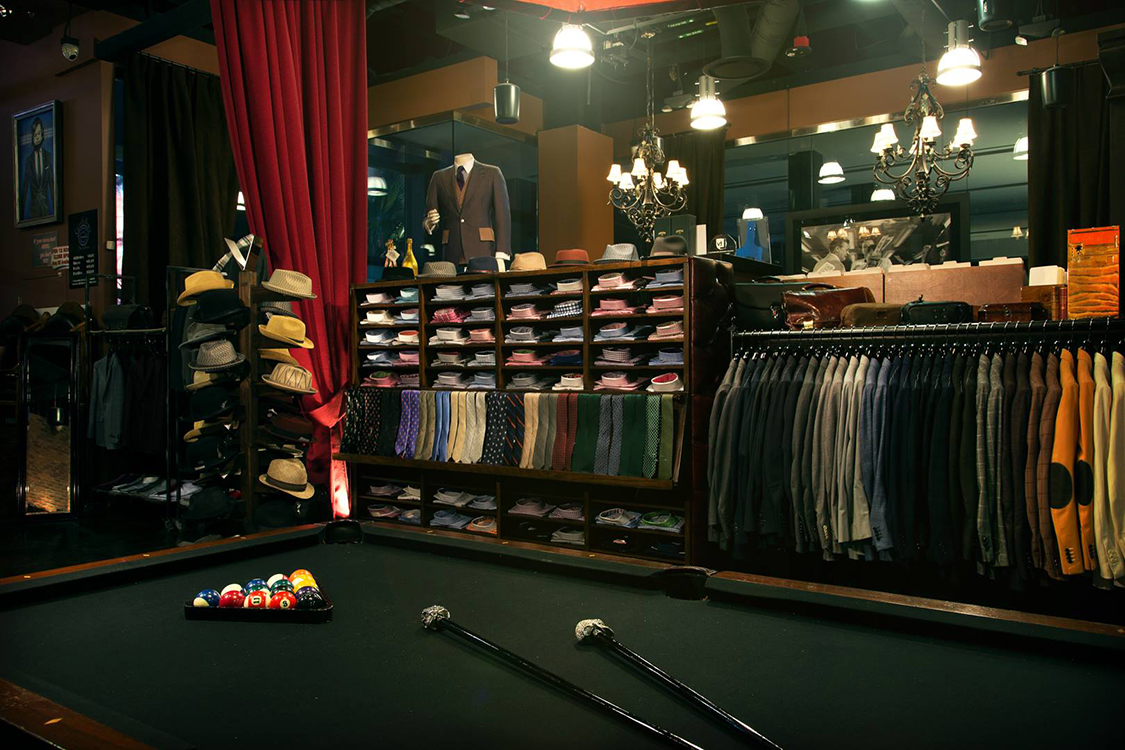 According to their Facebook Page, "Stitched Life," STITCHED is the ultimate men's boutique, with custom clothing and carefully curated ready-to-wear for a new generation of gentlemen. A lifestyle destination for the gentlemen with discerning tastes and unique sensibilities looking to combine the classic with the contemporary, but always with a slight twist and a subtle hint of irreverence. STITCHED celebrates the notion of gentlemanly sophistication and looks to be the constant reminder that style never goes out of style.
The Stitched Lifestyle categories include:
* Bespoke tailored clothing
* Ready to wear tailored clothing
* Bespoke footwear
* Dress and casual footwear
* Active wear
* Denim
* Leather goods
* Bespoke Luggage
* Haberdashery items ranging from walking-stick to smoking pipes
In store services:
* Personal shoppers
* Stylist Consultations
* Complete Tailor & Alterations shop
* Staffed Shoeshine station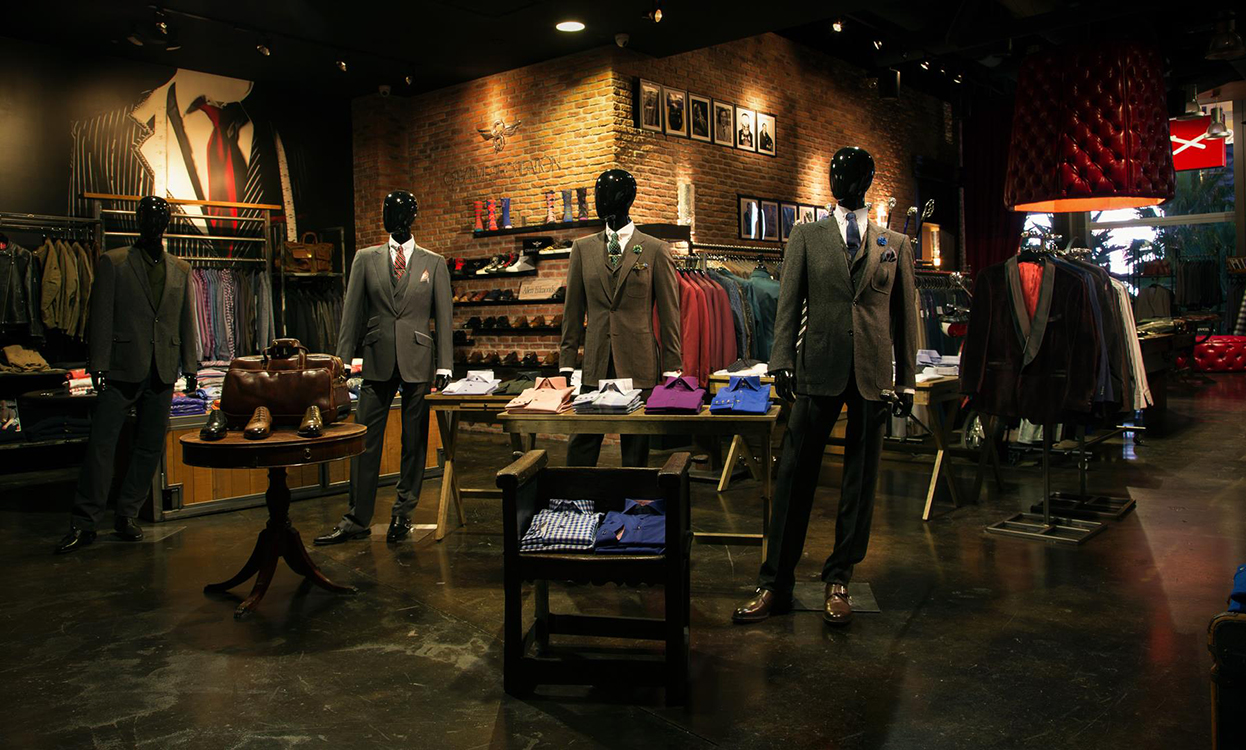 I'd been hearing great things about STITCHED for months. So I finally swung by yesterday afternoon.
The store's general manager, Ricci Lopez, gave me a tour. Then I sat down with him and one of the owners, Eamon M. Springall.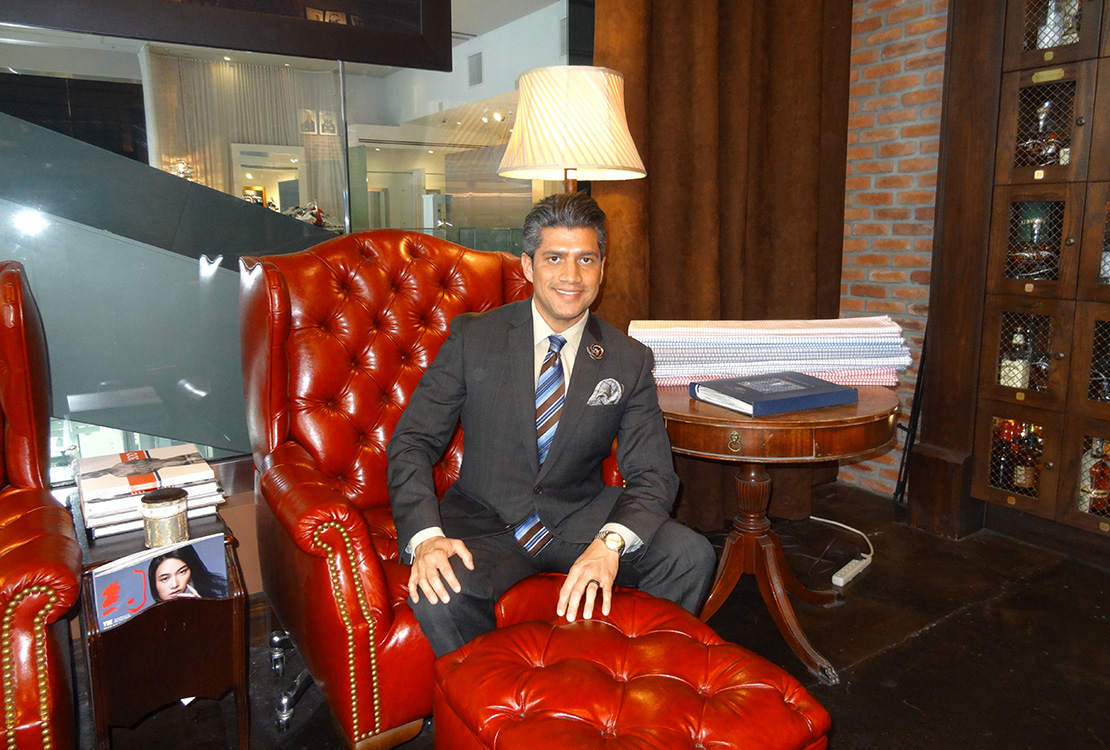 True to the above picture, Ricci is a polished individual with a passion for style. And both Ricci and Eamon mimic the store in a very important way:  they carry an essence of class and wisdom while maintaining the ease, humility, and accessibility of true gentlemen.
To me, this is what modern men should be about.
After seeing and experiencing STITCHED, I didn't want to leave. Eamon mentioned that people often stop by to have a drink and hang out awhile, before their STK dinner or Marquee Nightclub bottle service.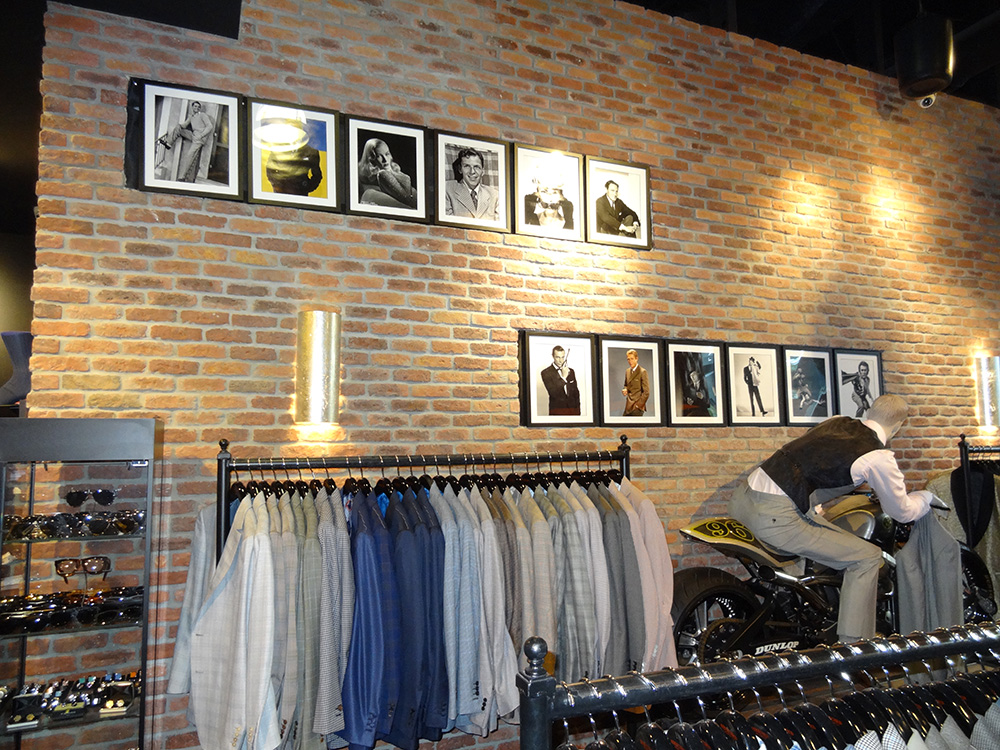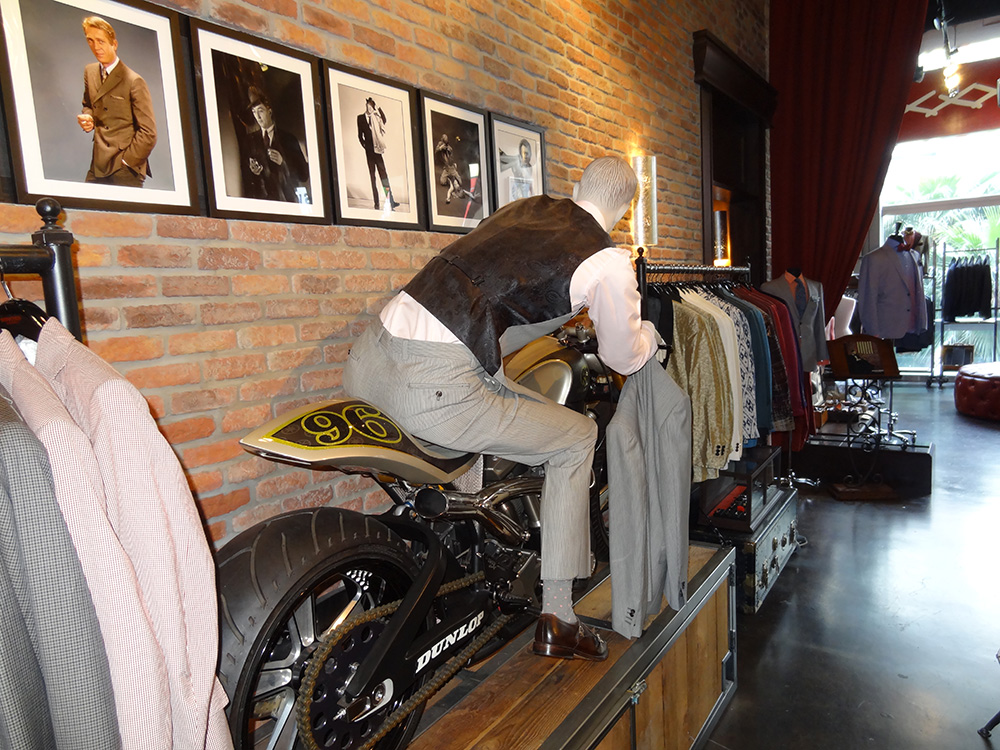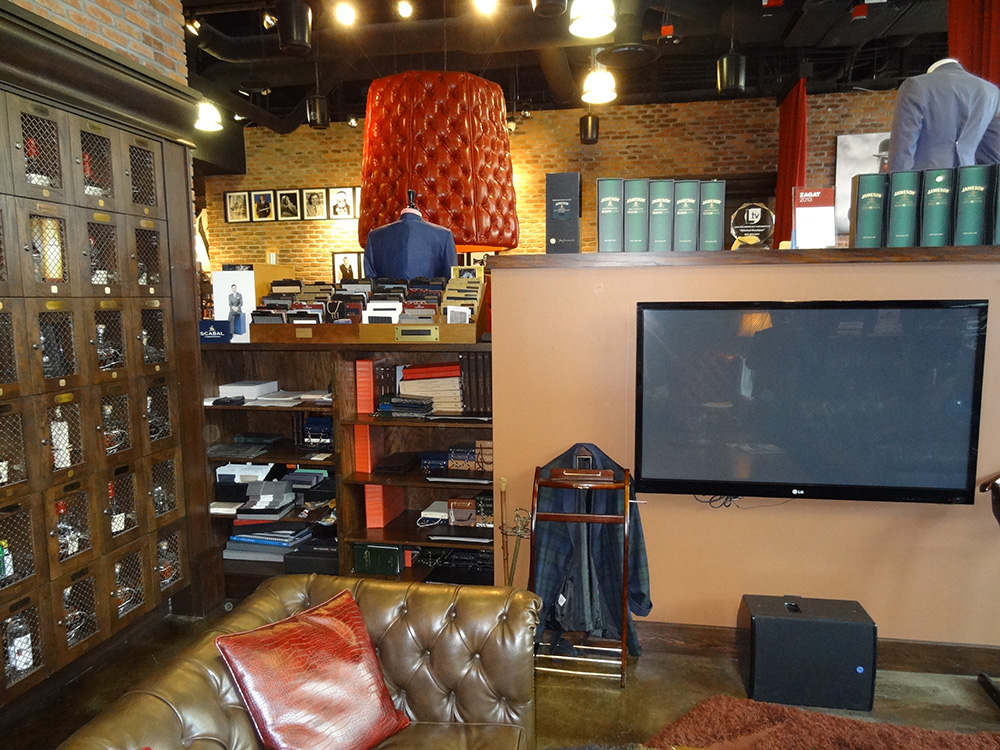 And what this video doesn't say, is that STITCHED is doing extremely well, and has grown into a stellar hangout for small upscale groups and special events; even scenes from TV shows or movies are shot here. A few weeks ago E! Entertainment dropped in.
And yet, STITCHED maintains an unassuming, welcoming air.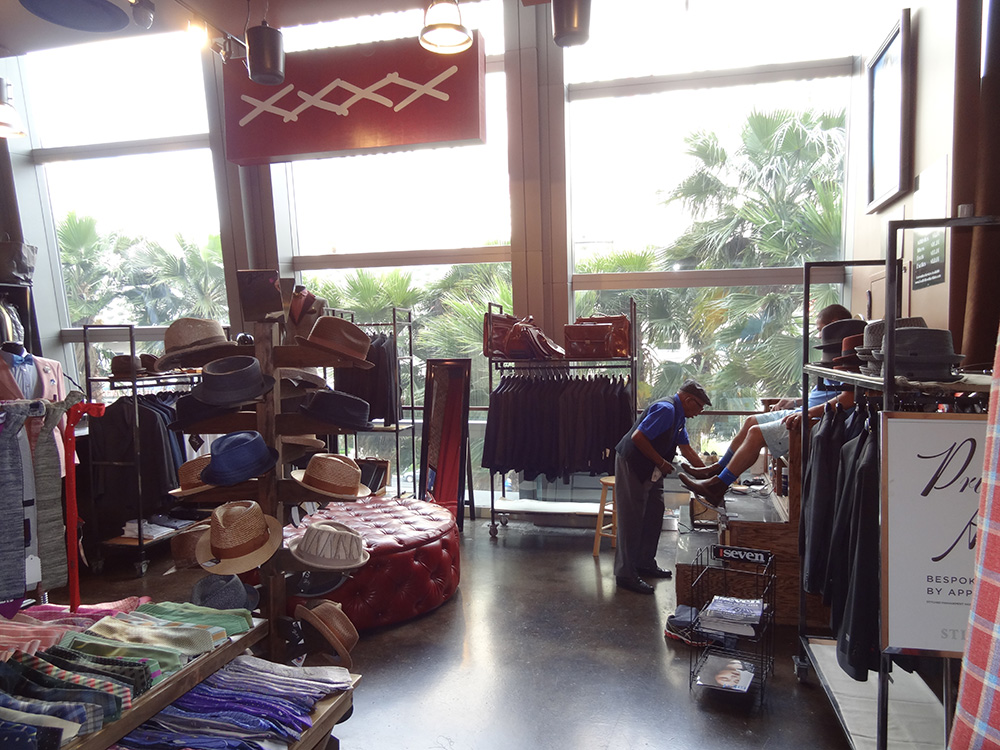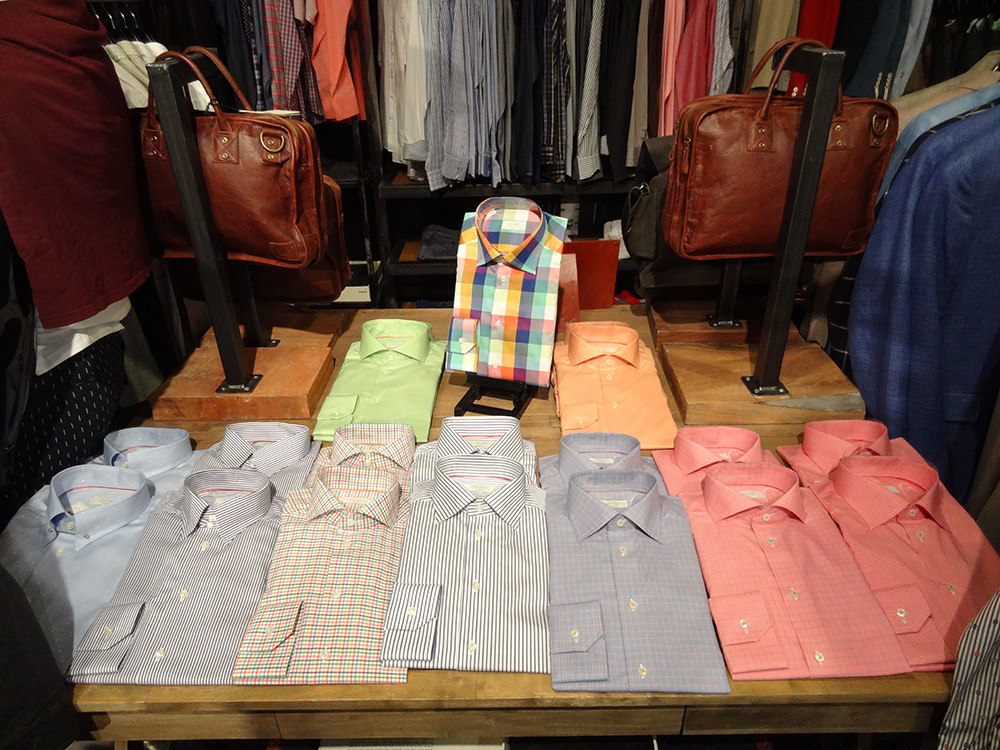 I'm a big fan of men's bags. Especially leather-clad messenger bags. I'm always carrying important stuff for work:  laptop, large camera, notebook, magazines, sunglasses, wallet, keys, etc. STITCHED has one of the best collections I've seen. Each one of their men's bags had the qualities I look for:  classy, sharp, tough and durable, functional, maybe a little weathered, able to withstand varying activities and conditions while also holding its own at a distinguished dinner party.
And that's not a hyperbole. Sometimes my bag gets beat up or wet from outdoor events, pool festivities, nightclub outings, or my own foolishness. And sometimes these events get high-profile guests, say the Maloofs, T.I., Steve Wynn, or Miss California.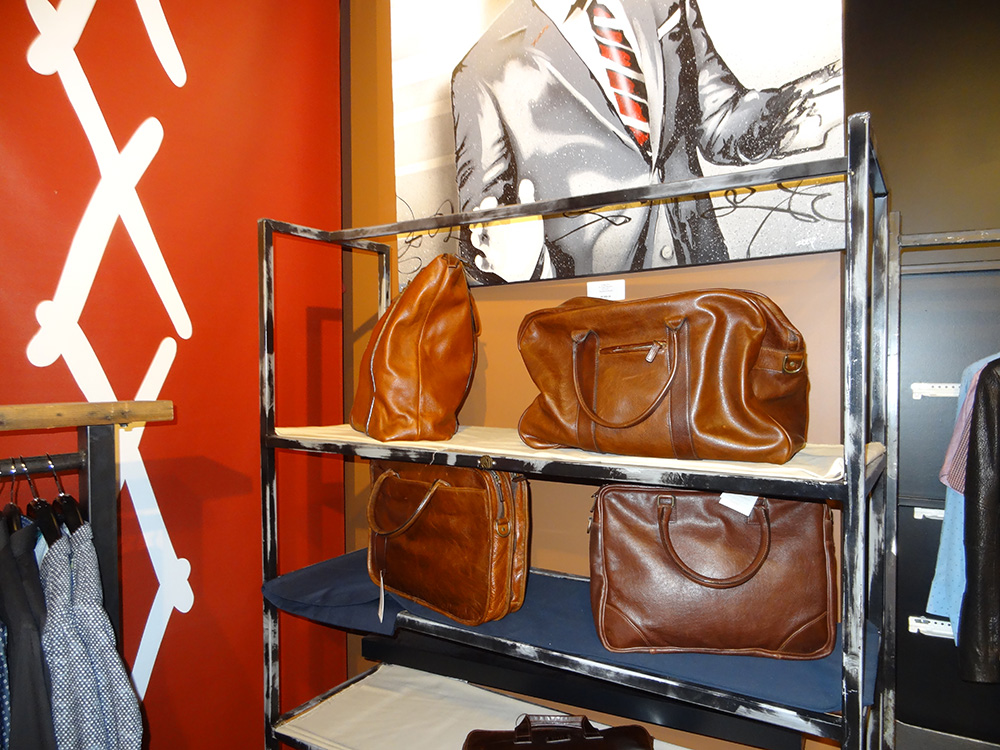 Modern men need cool stuff.
Eamon Springall also mentioned that he wanted STITCHED to be a place that James Bond or Thomas Crown might shop. He's succeeded. Men need this since generally men hate to shop! We usually want to blow in a place for 15-20 minutes then split.  Here you can enjoy the experience, meet with friends, conduct business meetings, have a pre-dinner or pre-party drink, and more, all the while knocking off a little needed shopping.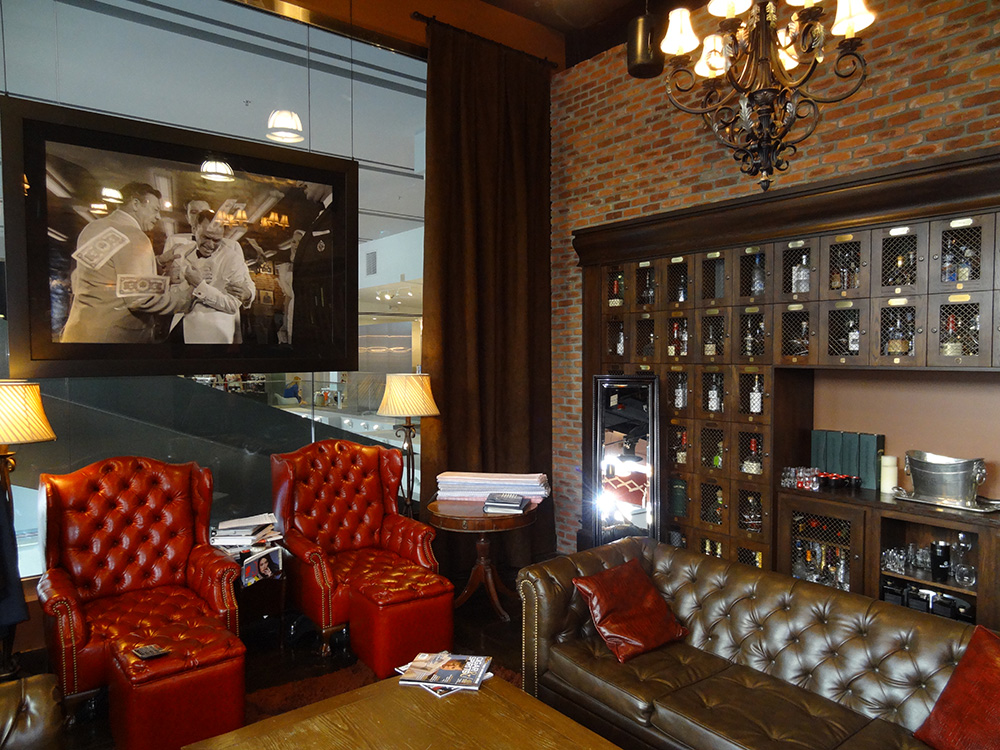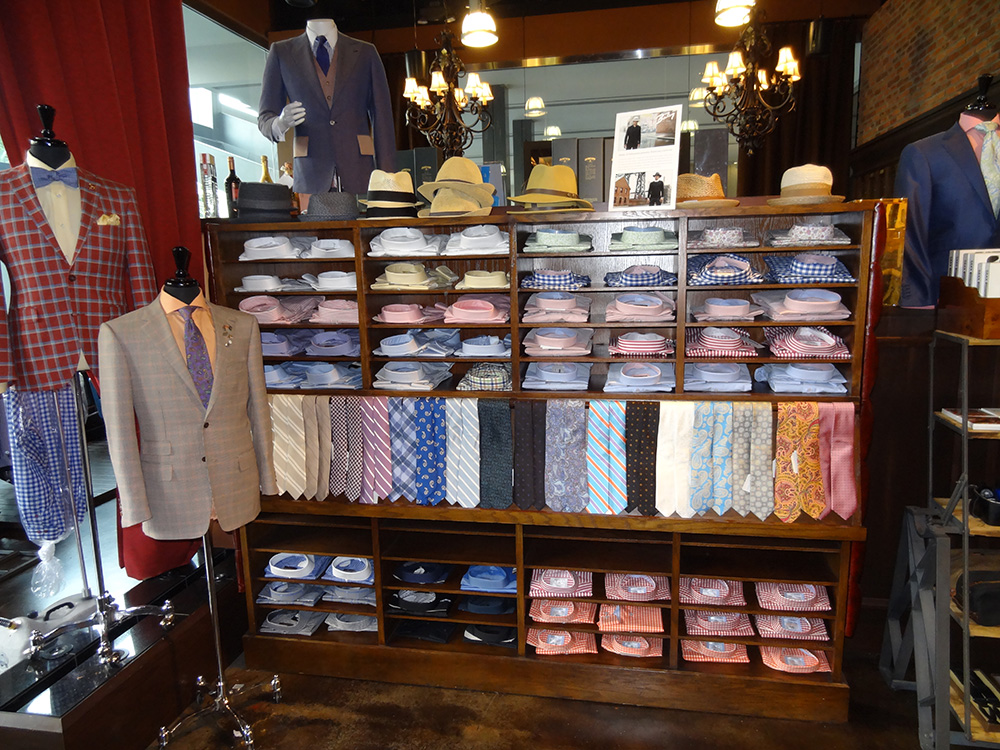 In fact, if James Bond went to see Q for some menswear, and Q took Bond to the secret building or basement of awesome stuff, you might find another branch of STITCHED.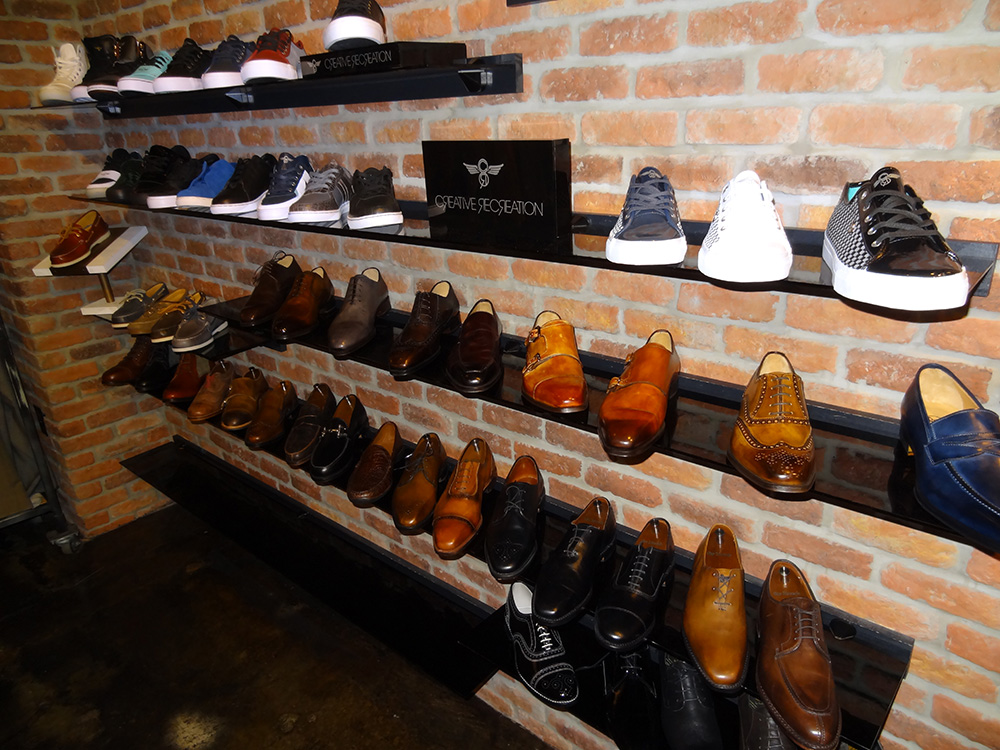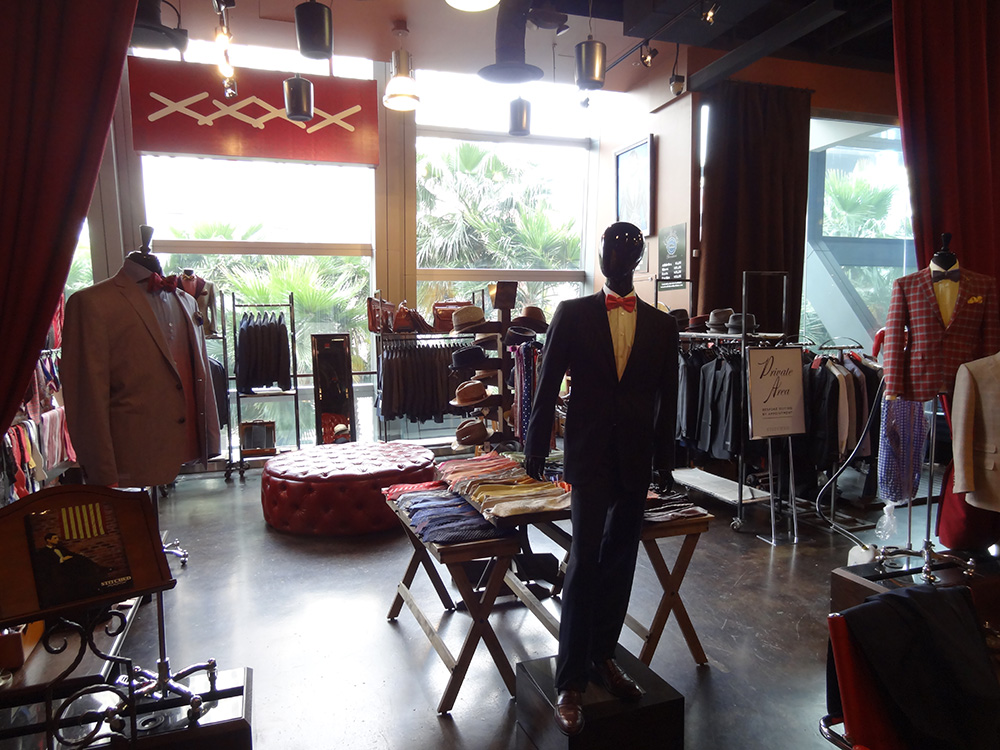 This place is fitting for all kinds of men — young and old, tourists, frequent visitors, and locals.
I imagine women would love it here, too, since they can persuade their men to spruce up!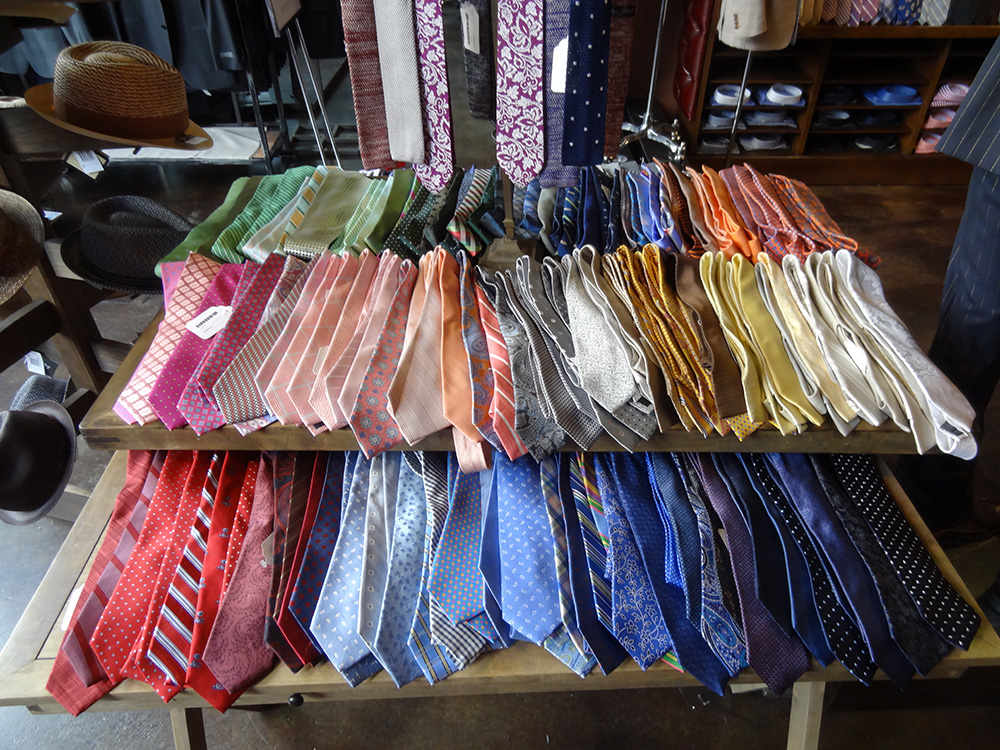 Open every day from 10am to 11pm.