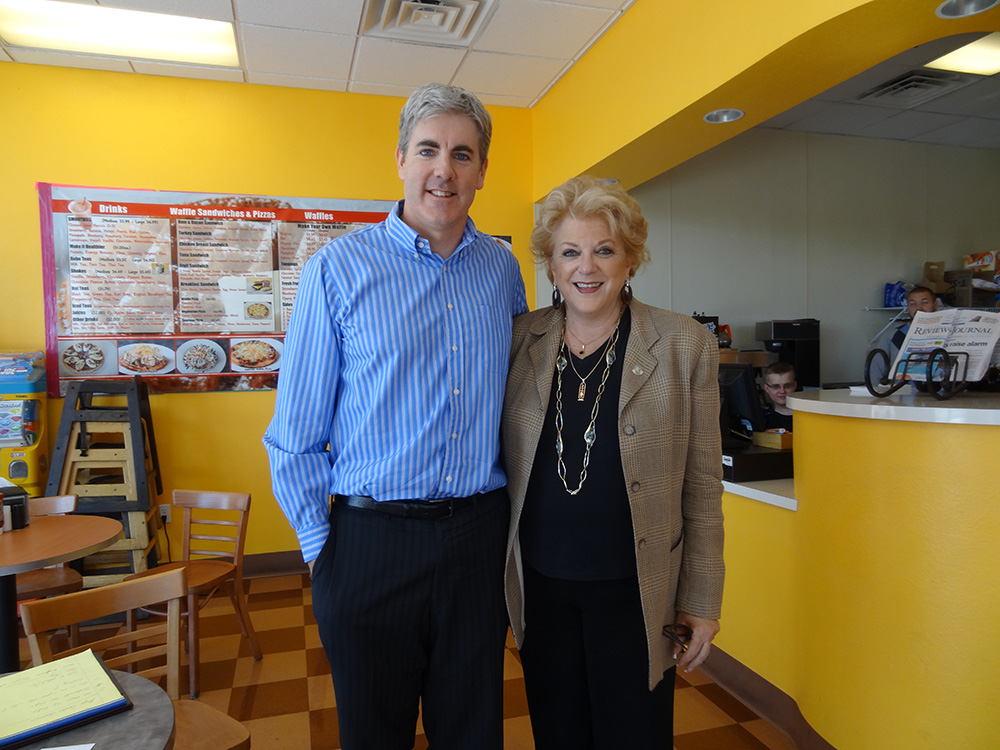 Here's another thing we love about Las Vegas:  the city's Coffee with the Mayor program. It's a casual, personable chance to meet the Mayor, Carolyn G. Goodman, and learn how we can all work together to improve the city.  It's also an opportunity for residents to discuss any issues they may have.
This morning around 9am the Mayor and a few staff swung by Waffles Café in northwest Las Vegas.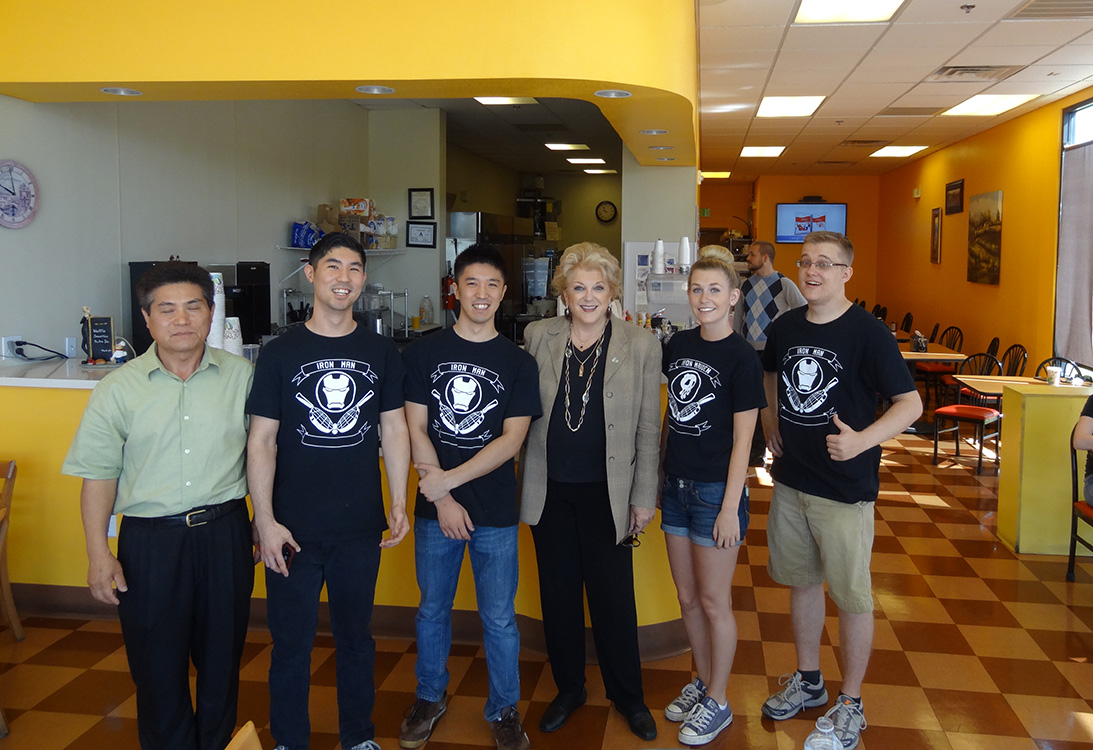 I saw a variety of residents inside, including businessmen, businesswomen, a father with his young son, a retired Armed Forces gentleman, a middle-aged Asian lady, and some other enthusiastic residents of the Las Vegas community.
The Mayor kindly met, listened, and chatted with each one. She was especially sweet to the shy young boy, asking him questions about his upcoming school year.
And then it was my turn. The Mayor came across charming, engaging, and very approachable. I can't imagine that's easy after meeting hundreds (or thousands?) of people each week, but it's clear the Mayor works hard and enjoys her role in community affairs. She spoke passionately about the city and I was happy to listen and ask questions.
Mayor Goodman holds Coffee with the Mayor events every 6 – 8 weeks. The location changes so that residents across the city have an opportunity to participate. Check the city's website or call the mayor's office at 229-6241.
And if you like Waffles, you will love Waffles Café. Here are three more pictures of their place and staff — after the Mayor left and things quieted down —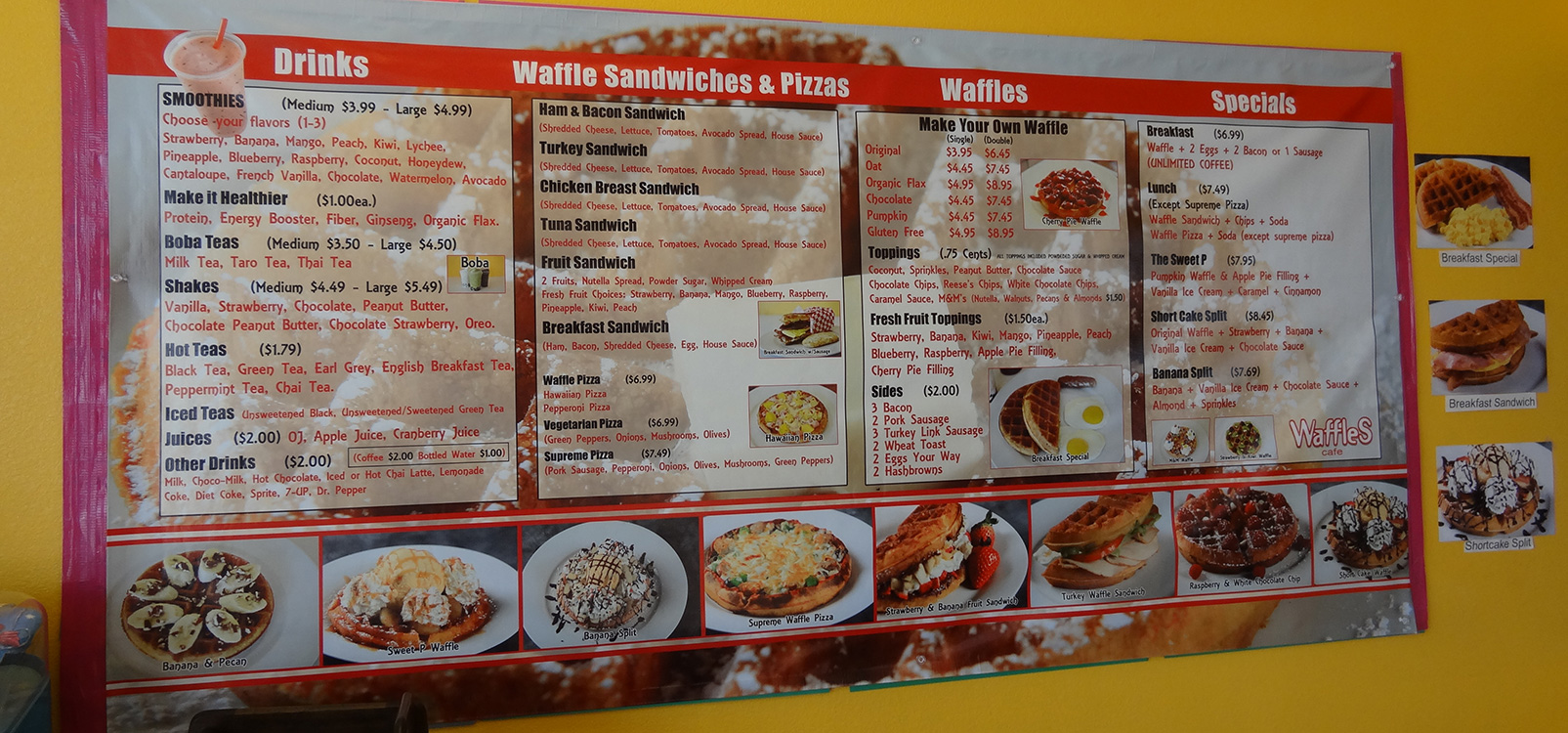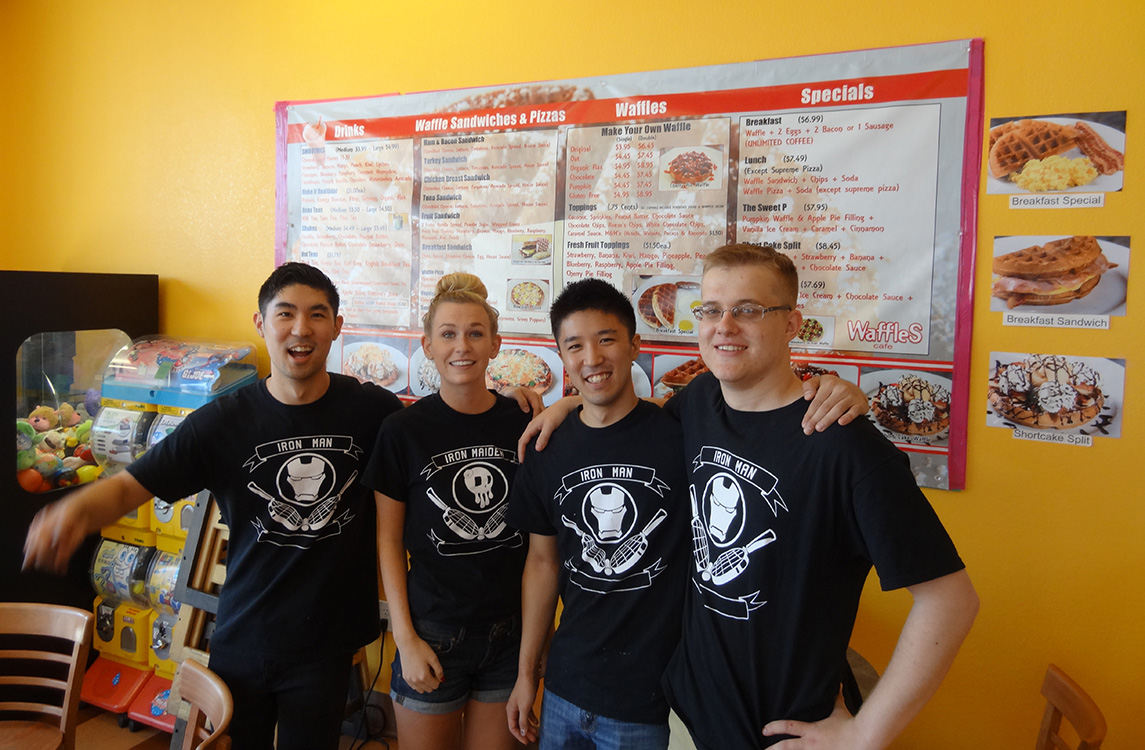 Waffles Café
Address: 6446 N Durango Dr, Las Vegas, NV 89149
Phone:(702) 727-3267