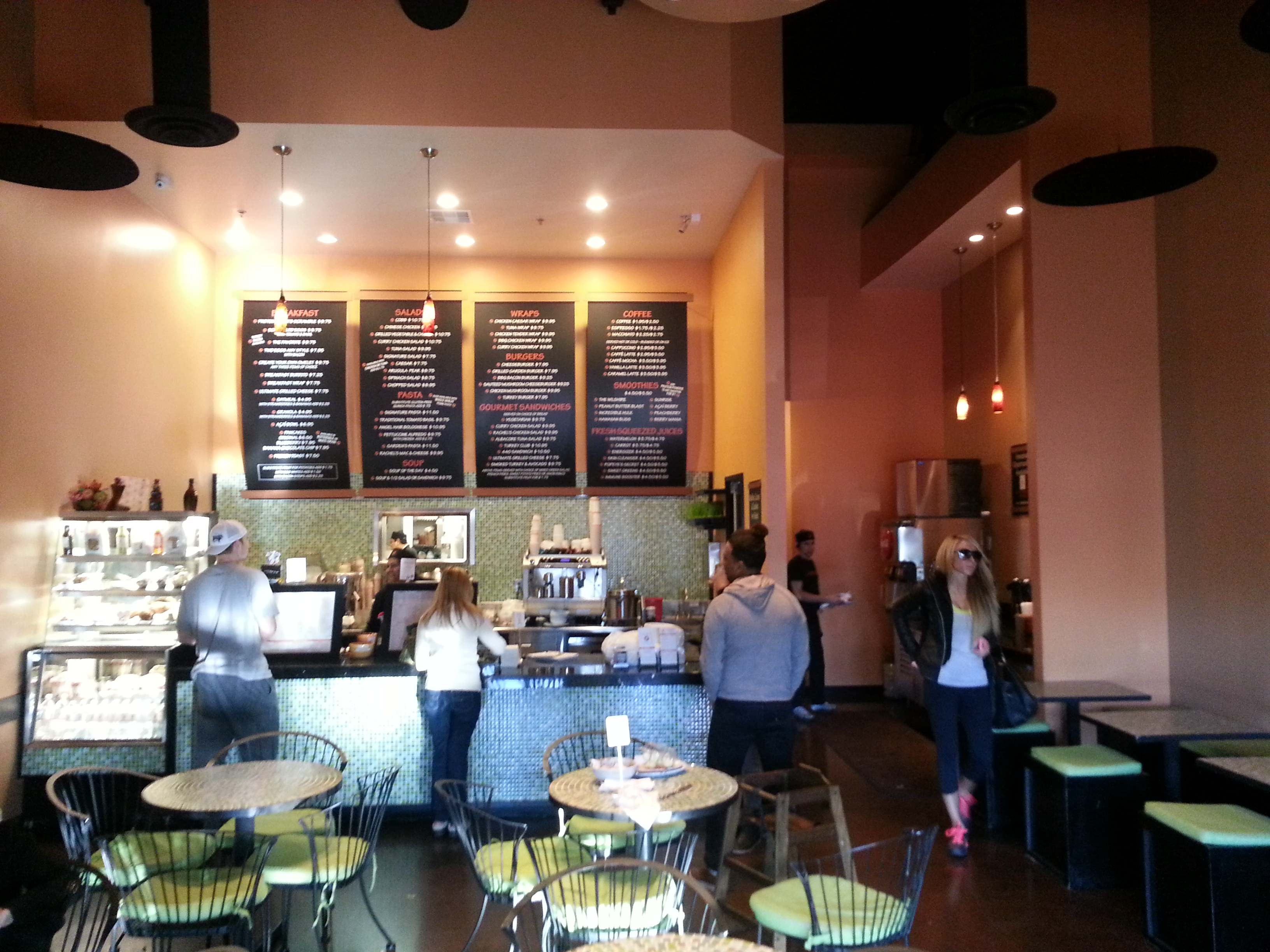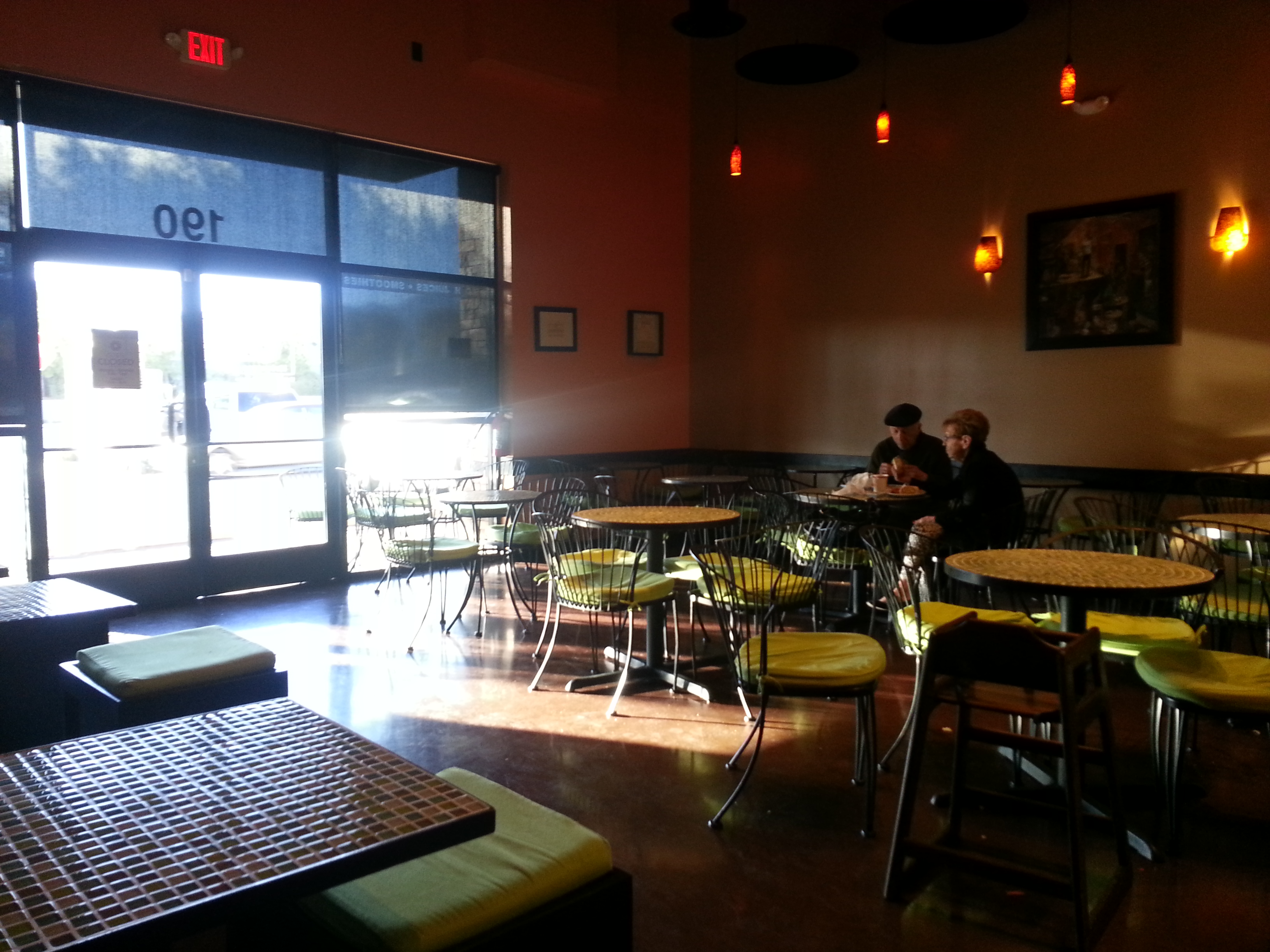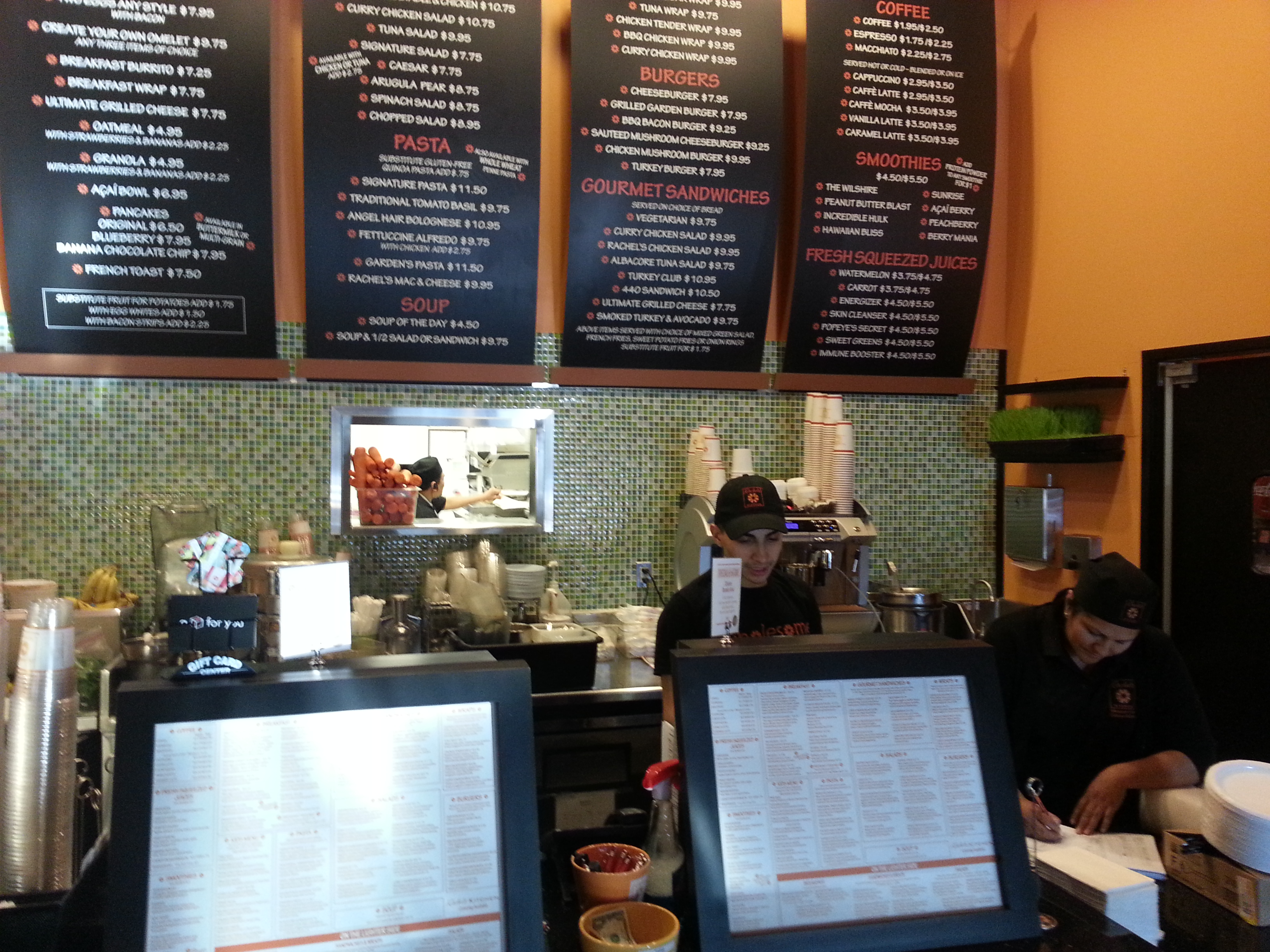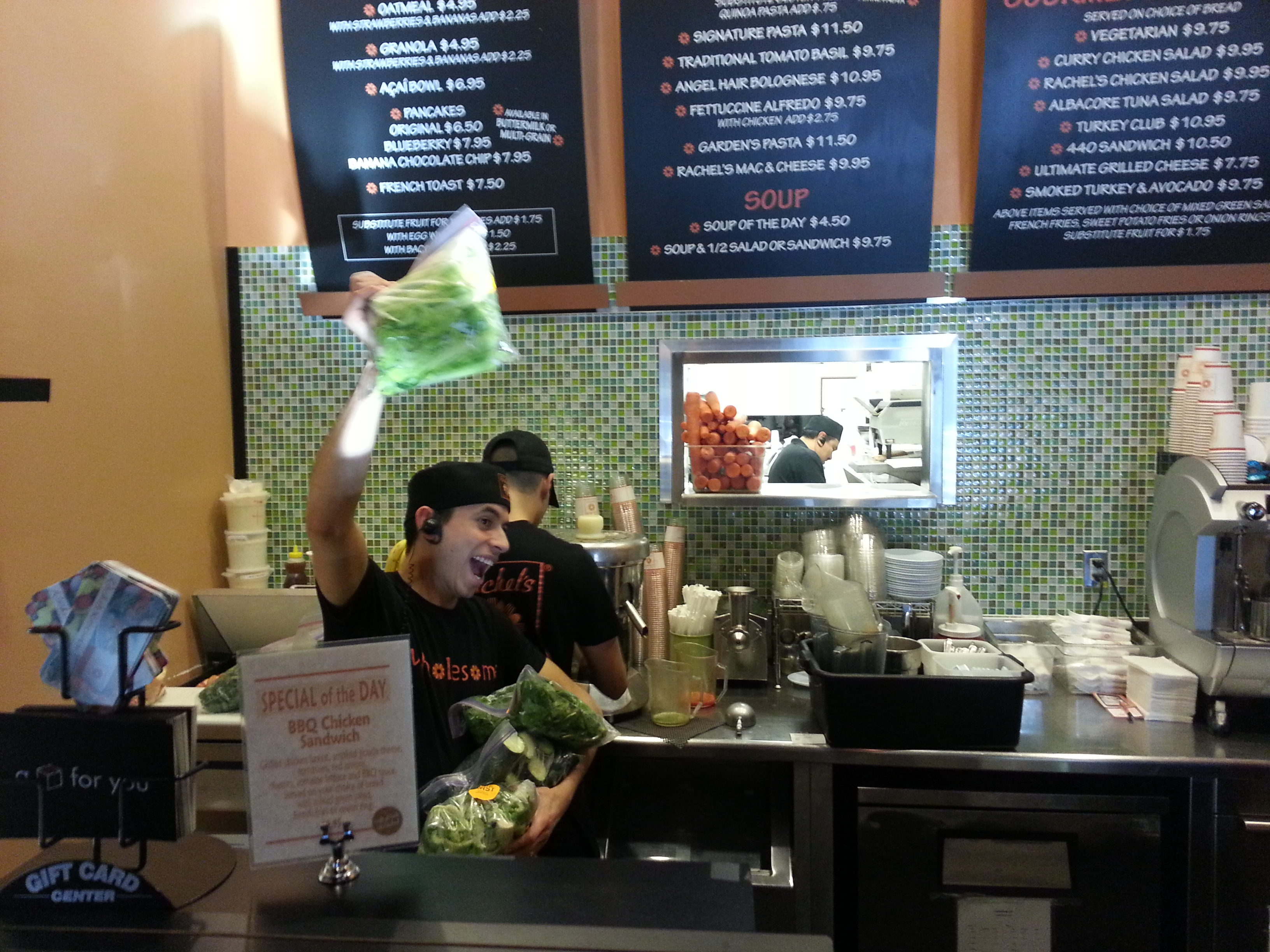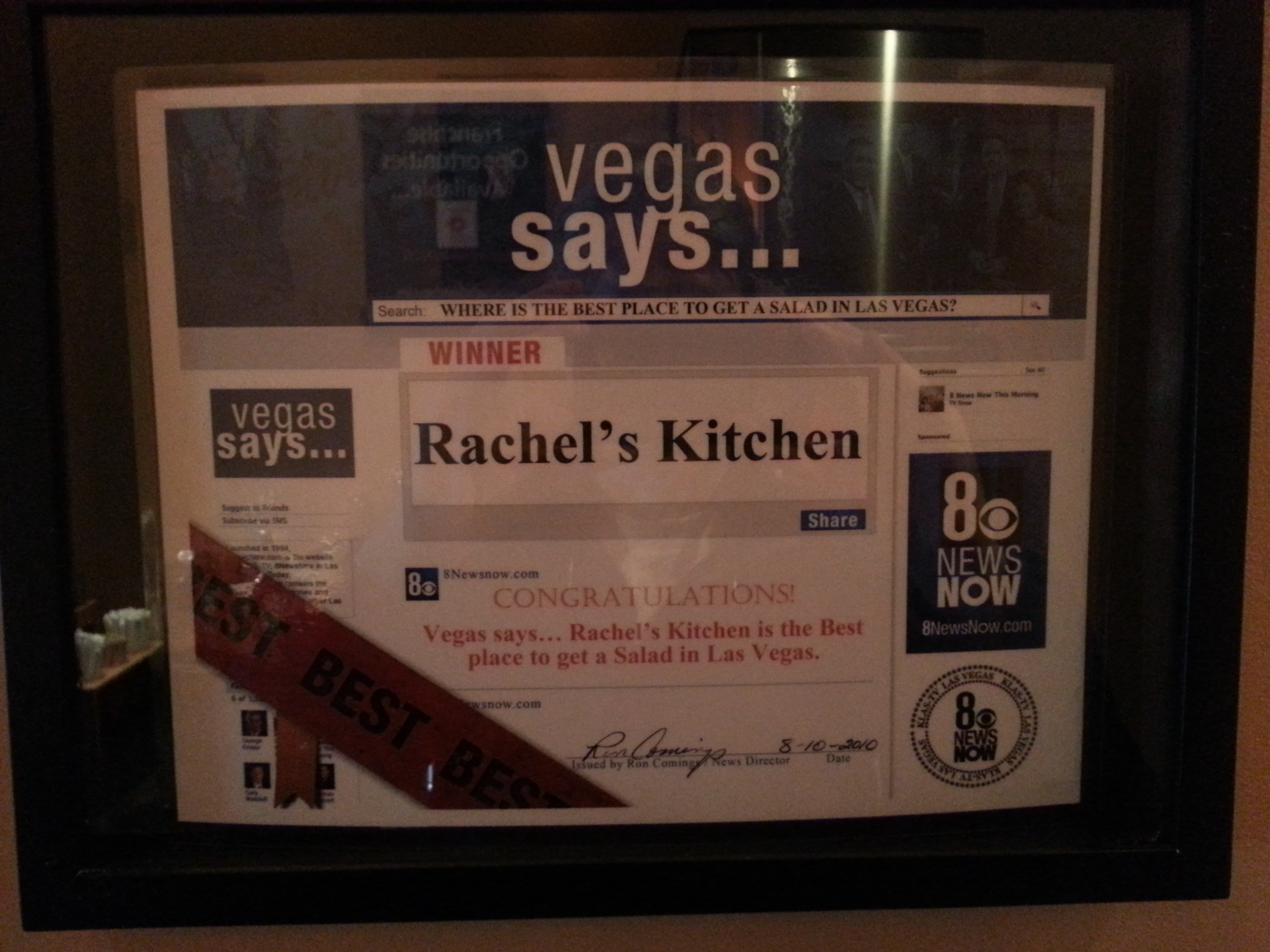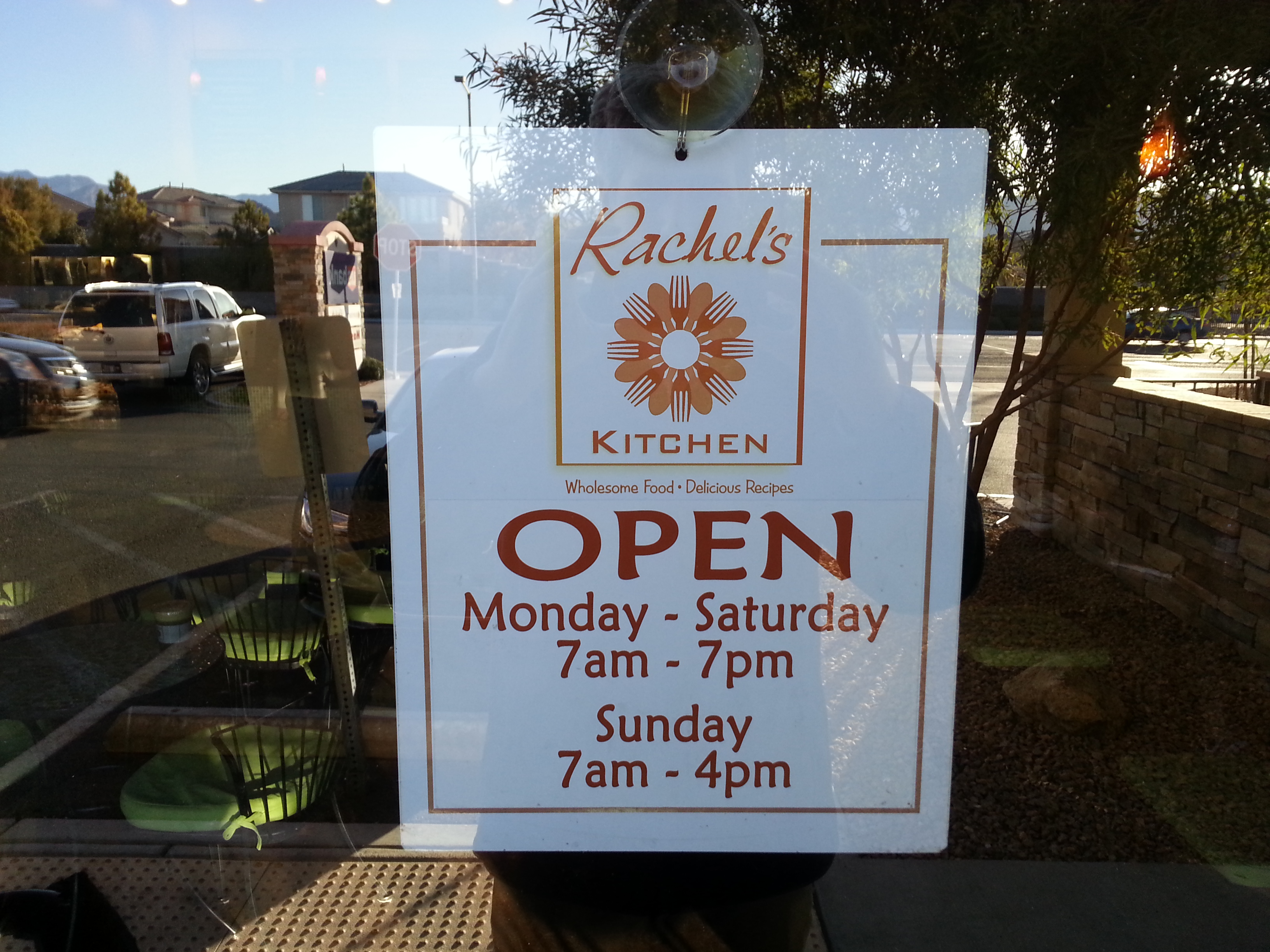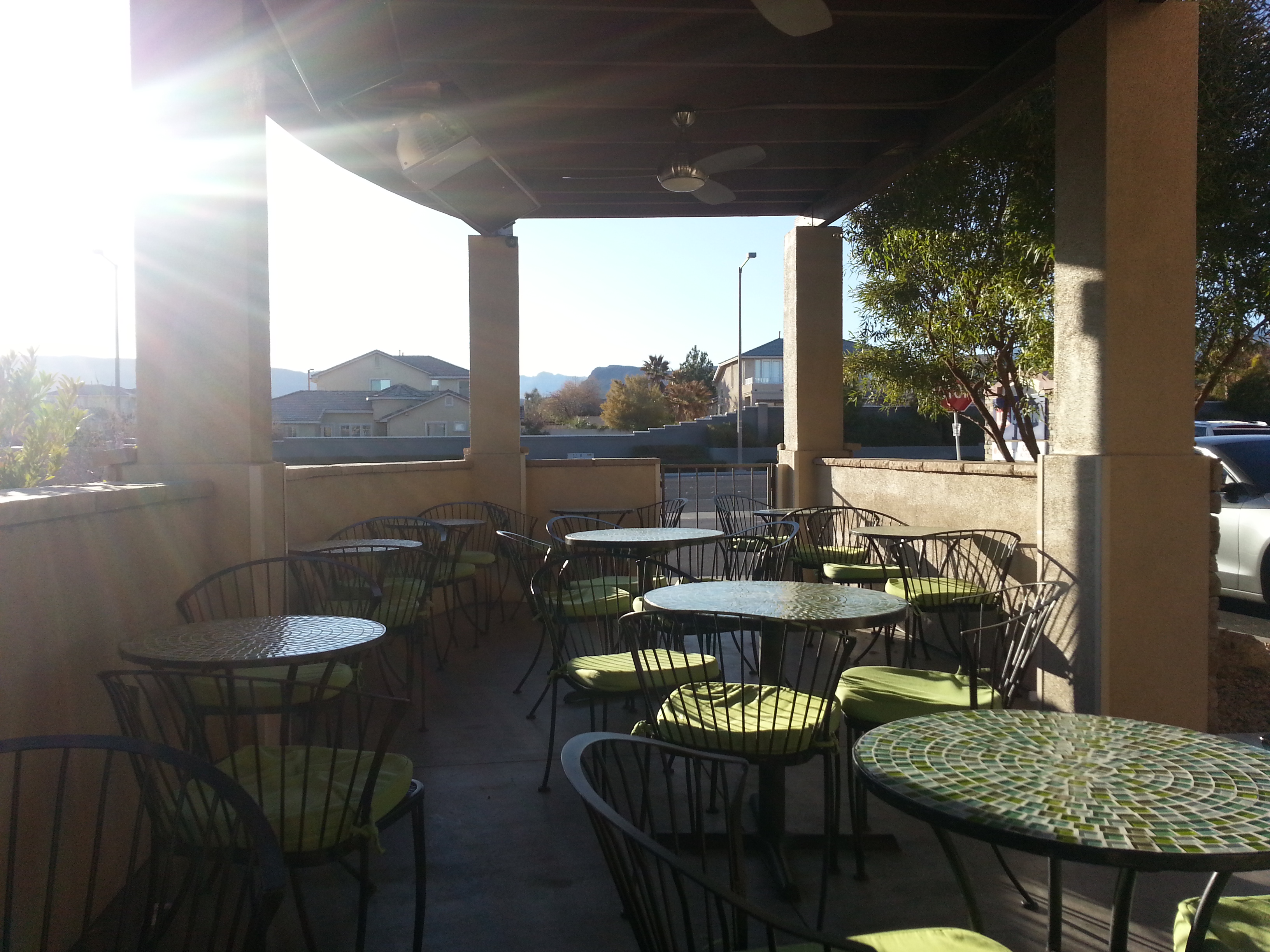 Rachel's Kitchen, Local Favorite, 3330 S. Hualapai Way:
Their tagline reads "Wholesome Food, Delicious Recipes." I think it's their mission statement, too, one they follow with every gourmet creation.
Their menu offers a creative, extensive breakfast list, including "protein lover's scramble" and "create your own omelet," goat cheese, gruyere cheese, zucchini, yellow squash, fresh-squeezed juices, freshly-baked muffins & scones; plus salads, pasta, burgers, gourmet sandwiches, wraps, smoothies, soup, and a kid's section that's "just the right amount for kids." And I love this – you can order breakfast any time they are open. They say genius writes its own rules.
I eat here at least three times a week. I love their breakfast burrito, smoked turkey & avocado sandwich, 1/3 cheeseburger, tomato roasted red pepper soup, sweet greens drink (kale, spinach, cucumber, celery, apple, lemon & ginger root), and energizer drink (beets, apples, carrots, lemon & ginger root).
Their food is nutritious and scrumptious, what more could one ask for? How about this: the staff at the location I visit are industrious, charismatic, and carry beaming smiles every day. I think they've been eating their own food. Even the customers I see there look glowing and fit – runners, Bikram yoga practitioners, slim businessmen & businesswomen, happy moms and happy children. The vivid colors and décor also feel good; tis a cheerful, artistic, casual place. If you look at their snappy and bright website (link below) you will find this as well. Or visit their Facebook page, popping with all kinds of culinary news, pictures, menu ideas, and community events.
They have four locations on the west side of Vegas, with one café in Henderson. I've listed below the one I frequent.
Monday – Saturday 7am-7pm
Sunday 7am-4pm
3330 S Hualapai Way, Las Vegas, NV
Black Duck Plaza
(702) 459-6789