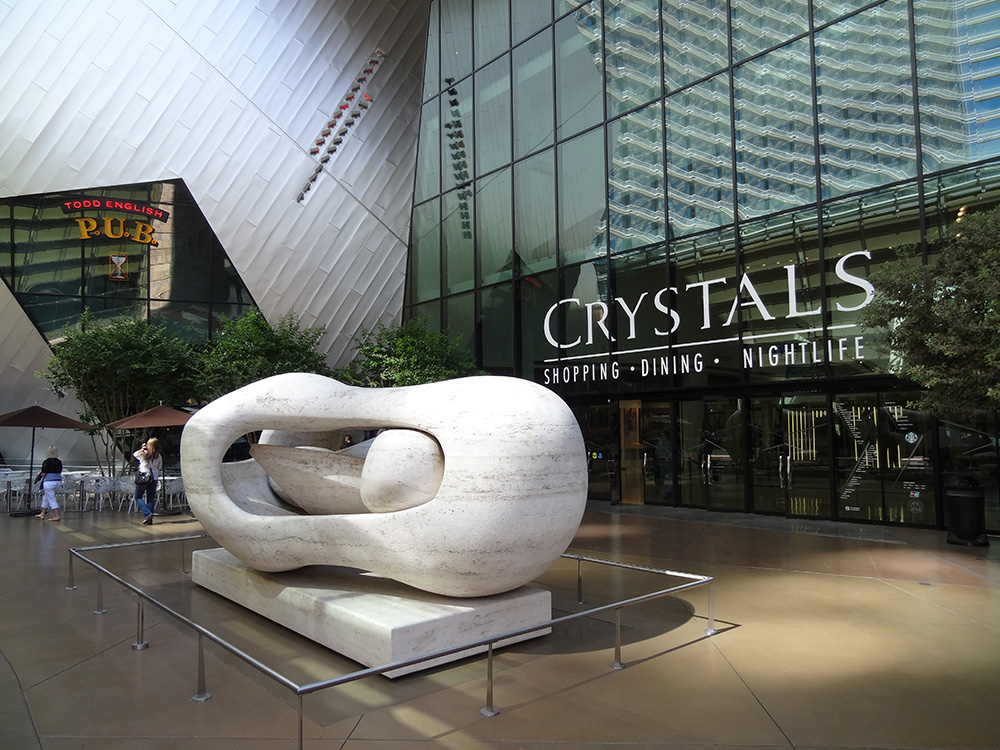 Crystal Shopping Center at Aria, Las Vegas
Introduction: The Crystal Shopping Center, located within the renowned Aria Resort and Casino in Las Vegas, is a premier destination for luxury shopping and entertainment. With its elegant architecture, world-class retailers, and exclusive offerings, the Crystal Shopping Center provides an exceptional shopping experience for visitors and residents alike. This comprehensive profile will delve into the various aspects that make the Crystal Shopping Center a must-visit destination in Las Vegas.
Location: The Crystal Shopping Center is situated within the Aria Resort and Casino complex, located at 3730 South Las Vegas Boulevard, Las Vegas, Nevada. Its prime location on the famous Las Vegas Strip ensures easy accessibility and provides a central hub for luxury shopping enthusiasts.
Architecture and Design: The Crystal Shopping Center boasts a stunning contemporary design that blends sophistication with modern aesthetics. The exterior features sleek glass facades, vibrant lighting, and visually striking elements that catch the eye. The interior follows a clean and spacious layout, allowing shoppers to navigate seamlessly through the stores. The overall design creates an inviting and luxurious atmosphere that enhances the shopping experience.
Retailers: The Crystal Shopping Center houses an impressive collection of luxury brands and high-end retailers, catering to a discerning clientele. Some of the notable retailers include:
Louis Vuitton: A world-renowned luxury fashion brand offering a wide range of leather goods, apparel, and accessories.
Gucci: Known for its Italian craftsmanship and iconic designs, Gucci offers an extensive selection of fashion, accessories, and fragrances.
Prada: A luxury fashion house celebrated for its cutting-edge designs, Prada showcases clothing, shoes, handbags, and accessories.
Chanel: Synonymous with elegance and sophistication, Chanel features haute couture, ready-to-wear fashion, and iconic accessories.
Rolex: A prestigious Swiss watchmaker offering a range of exquisite timepieces known for their precision and craftsmanship.
Tiffany & Co.: Famed for its timeless jewelry and engagement rings, Tiffany & Co. is a symbol of luxury and refinement.
Versace: Known for its bold and glamorous designs, Versace offers high-fashion clothing, accessories, and home furnishings.
Hermès: Renowned for its exclusive craftsmanship and iconic silk scarves, Hermès presents a range of luxury goods and accessories.
These are just a few examples of the premium retailers found within the Crystal Shopping Center, providing visitors with an extensive selection of luxury brands to explore and indulge in.
Dining and Entertainment: To complement the luxurious shopping experience, the Crystal Shopping Center offers an array of upscale dining options. From fine dining restaurants to trendy cafes, visitors can enjoy a diverse range of culinary delights. The center also features entertainment venues that host live performances, concerts, and shows, adding to the vibrant atmosphere.
Services and Amenities: The Crystal Shopping Center provides a range of services and amenities to ensure a seamless and enjoyable shopping experience. These may include:
Personal Shopping Assistance: Knowledgeable staff members are available to provide personalized shopping advice and assistance.
Valet Parking: Convenient valet parking services are provided to ensure hassle-free arrival and departure.
Concierge Services: A dedicated concierge desk offers various services such as reservations, transportation arrangements, and information on local attractions.
Luxury Spas and Salons: Pampering services, including spas and salons, provide a retreat for relaxation and rejuvenation.
Gift Wrapping: Complimentary gift wrapping services are available for purchases, adding an extra touch of elegance.
Special Events and Promotions: The Crystal Shopping Center frequently hosts special events, product launches, and promotional activities to engage shoppers. These events may feature exclusive discounts, limited edition products, fashion shows, or celebrity appearances. Visitors can stay updated on upcoming events through the shopping center's website or by following their social media channels.
Conclusion: The Crystal Shopping Center at Aria, Las Vegas, offers an extraordinary shopping experience in a luxurious setting. With its opulent architecture, world-class retailers, fine dining options, and exceptional services, the Crystal Shopping Center caters to the discerning tastes of Las Vegas visitors and residents. Whether you are seeking high-end fashion, exquisite jewelry, or a memorable dining experience, the Crystal Shopping Center is a must-visit destination for those seeking luxury and sophistication in the heart of Las Vegas.