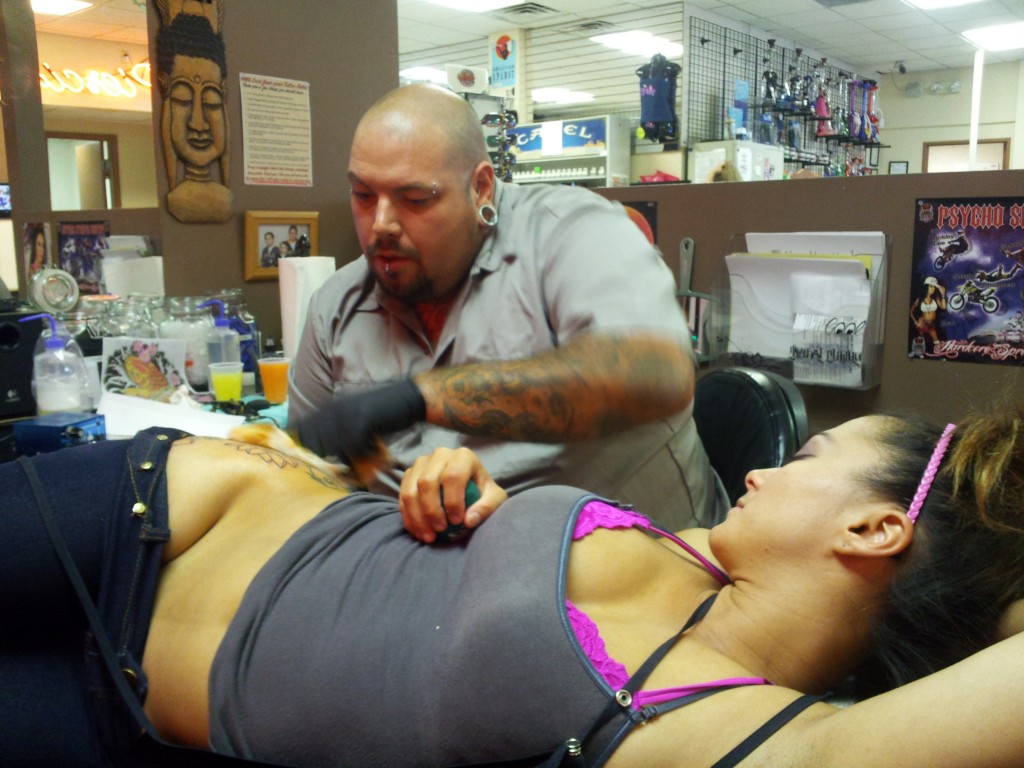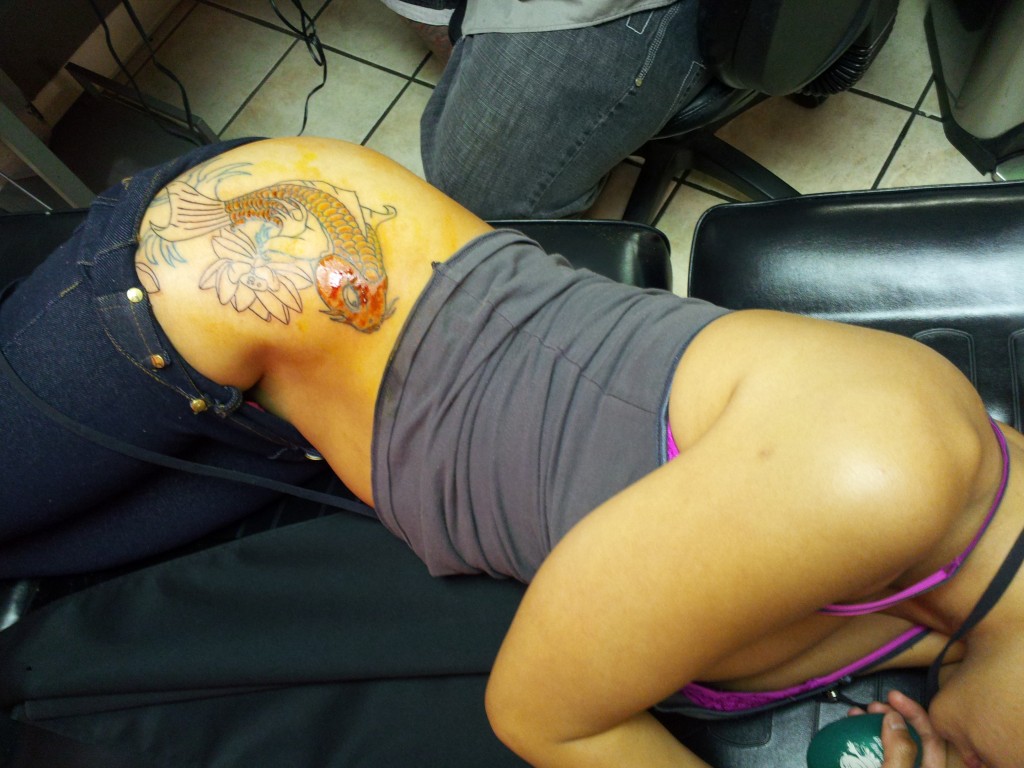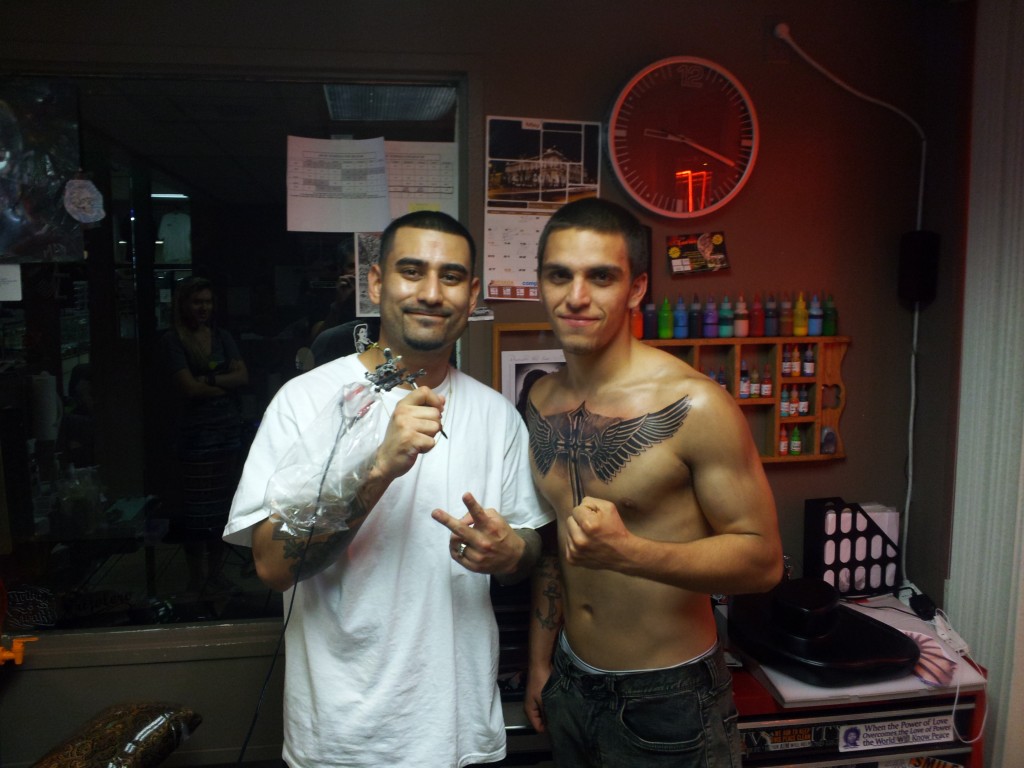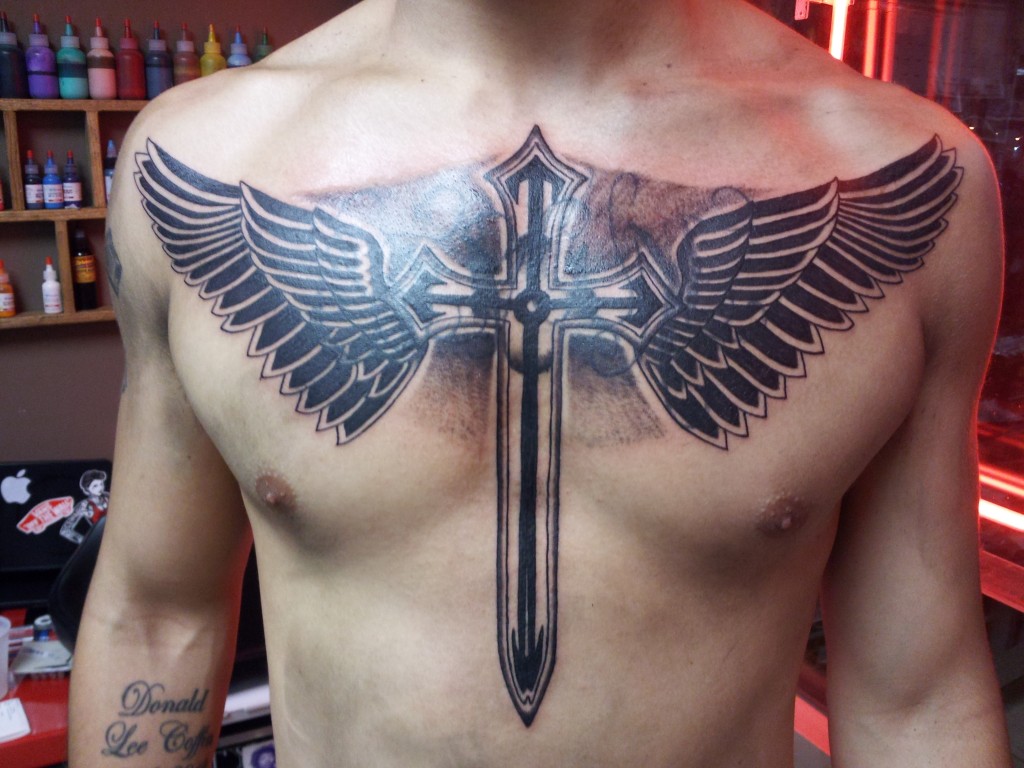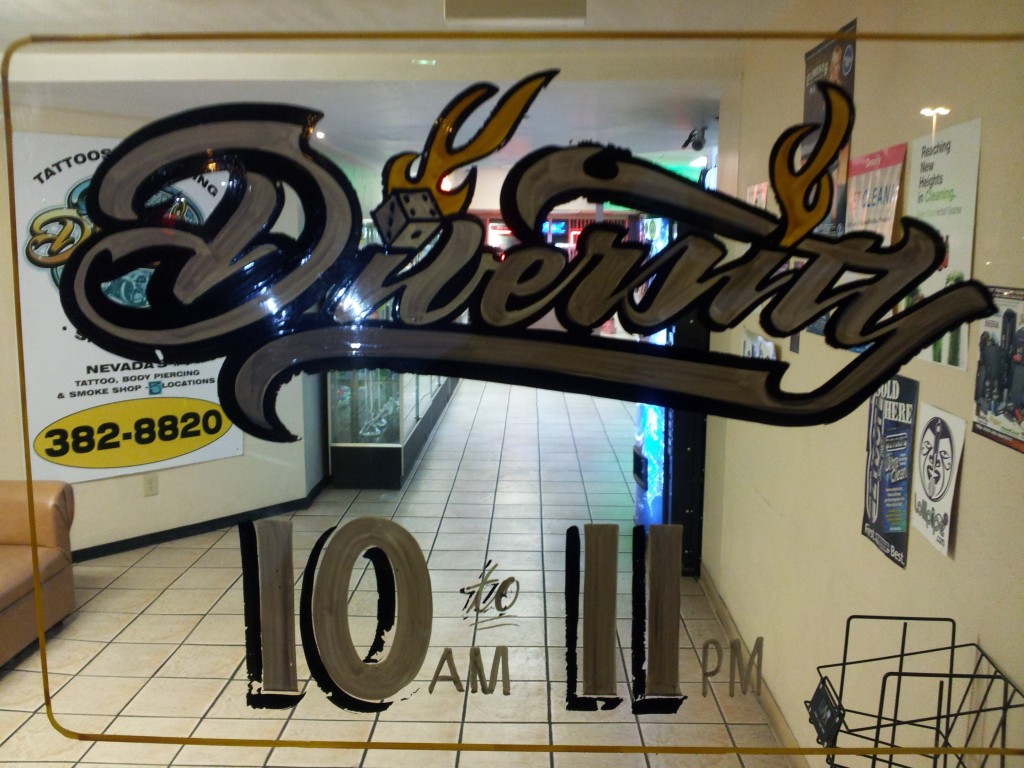 Jason, pictured above with Rachell, is an artist at work. All the tattoo artists at Diversity have a distinct vision and work ethic in each piece they create. The tattoo he's creating on Rachell is still fresh; when dry the Koi fish with flower will look vivid and sharp. I also spoke with Moses and Rafael, who helped educate me on the intricate, highly-creative process of body piercing and tattoo artistry.
I'm naive to the tattoo world, but it became quickly clear that theirs is a close-knit community. They love what they do. They're gritty, honest, consummate professionals.
Rafael, another artist in above slideshow, displays his recent creation on a male client.
http://www.diversitytattoolv.com/