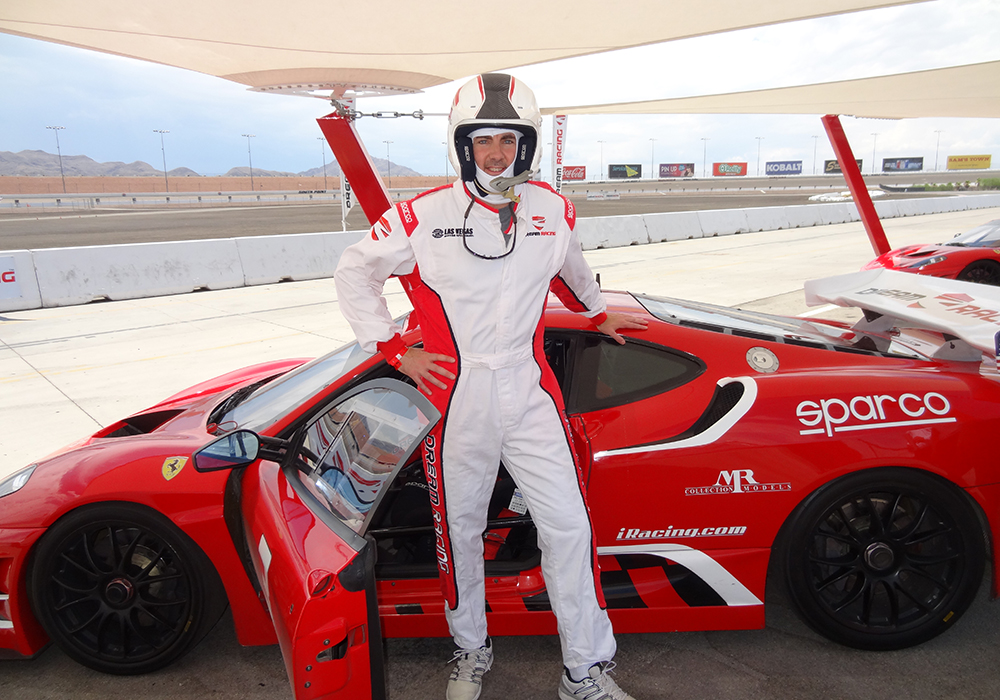 If you're an adrenaline junkie with a passion for high-performance cars, Dream Racing in Las Vegas is the ultimate destination to fulfill your automotive fantasies. Nestled in the heart of the Las Vegas Motor Speedway, Dream Racing offers a unique and thrilling experience that combines the excitement of racing with the luxury of driving some of the world's most iconic supercars.
Unparalleled Supercar Fleet
At the core of Dream Racing's allure is its extraordinary fleet of supercars. Enthusiasts can expect nothing less than a jaw-dropping lineup of vehicles that have graced the dreams of many. Among the notable stars of this automotive haven are:
Ferrari 488 GTB: This Italian masterpiece boasts a 3.9-liter V8 engine, propelling you from 0 to 60 mph in just 3 seconds. With 660 horsepower and stunning aerodynamics, it's a Ferrari lover's dream.
Lamborghini Huracán Performante: The Huracán Performante is a beast on the track. With a 5.2-liter V10 engine churning out 640 horsepower, it can reach a top speed of 202 mph.
Porsche 911 GT3 RS: Porsche's flagship track machine, the GT3 RS, is renowned for its precision and power. It sports a 4.0-liter flat-six engine generating 520 horsepower and has a top speed of 193 mph.
McLaren 720S: The McLaren 720S is a marvel of engineering. Its 4.0-liter twin-turbocharged V8 produces an astounding 710 horsepower, allowing it to sprint from 0 to 60 mph in just 2.7 seconds.
Audi R8 V10 Plus: The Audi R8 V10 Plus combines German engineering with Italian flair. Its 5.2-liter V10 engine produces 610 horsepower, and its Quattro all-wheel drive system ensures superb handling.
The Dream Racing Experience
Dream Racing provides more than just a chance to sit behind the wheel of these supercars; it offers an immersive and adrenaline-pumping experience that will leave you breathless. Here's what you can expect:
Training: Before hitting the track, participants receive thorough training from professional instructors. They'll teach you the ins and outs of each car and guide you on how to handle these high-performance machines safely.
Driving Packages: Dream Racing offers various driving packages, allowing you to choose the number of laps and cars you'd like to experience. Whether you're a novice or a seasoned driver, there's an option for everyone.
Real Racetrack: Unlike other driving experiences, Dream Racing takes place on a real racetrack, the Las Vegas Motor Speedway. This world-class venue offers the ideal environment for unleashing the full potential of these supercars.
Data Analysis: After each session, you'll receive a comprehensive analysis of your performance, including lap times and driving techniques. It's a valuable opportunity to fine-tune your skills.
Exclusive Add-Ons: For an even more unforgettable experience, Dream Racing offers add-ons like in-car video footage and photos, so you can relive your driving adventure again and again.
Booking Your Dream Racing Experience
Booking your dream supercar experience at Dream Racing is a breeze. You can reserve your spot online, selecting the date, time, and the supercars you wish to drive. It's advisable to book in advance, especially during peak seasons, to secure your spot on the track.
Conclusion
Dream Racing in Las Vegas is the ultimate playground for car enthusiasts and thrill-seekers alike. With a world-class fleet of supercars, professional instructors, and a real racetrack at your disposal, this is an experience that will leave you with lasting memories and a newfound appreciation for the world of high-performance driving. Don't miss your chance to make your dreams of driving a supercar a reality at Dream Racing Las Vegas. Book your adventure today and prepare for an unforgettable ride!
To book or explore, visit: https://www.dreamracing.com/
Caveat: Remember safety first, listen to your instructors, and drive responsibly.