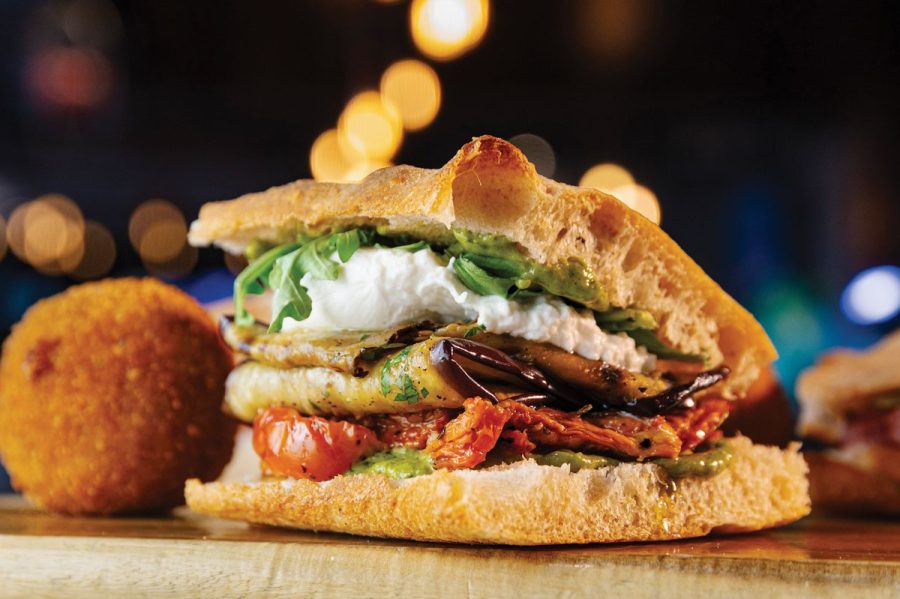 Exploring the Culinary Delights: A Guide to the Restaurants at Ellis Island Casino in Las Vegas
Las Vegas is renowned for its vibrant nightlife, extravagant entertainment, and, of course, its diverse culinary scene. Among the many dining establishments that grace the famous Las Vegas Strip, one hidden gem stands out for its blend of comfort, nostalgia, and delectable flavors – the Ellis Island Casino. Tucked away just off the Strip, the Ellis Island Casino offers a unique dining experience that transports visitors to a simpler time, all while treating their taste buds to a tantalizing array of dishes. In this article, we delve into the culinary offerings of the restaurants at Ellis Island Casino, showcasing their menu highlights and what makes them stand out in the city's competitive food landscape.
The Front Yard
Menu Highlights:
BBQ Platter: A carnivore's dream, this platter features succulent ribs, tender pulled pork, and smoky brisket, all slathered in their signature BBQ sauce.
Bacon Mac and Cheese Burger: A mouthwatering fusion of flavors, this burger combines a juicy beef patty with creamy bacon mac and cheese, creating a unique comfort food masterpiece.
Beer Flights: The Front Yard boasts an in-house microbrewery, offering a selection of handcrafted beers. Try their beer flights to sample a variety of their brews.
Nestled at the heart of Ellis Island Casino, The Front Yard is a casual and inviting eatery that beckons guests with its open-air seating and lush greenery. The restaurant takes pride in its farm-to-table approach, using fresh ingredients to craft elevated comfort food that pays homage to classic American dishes. The emphasis on quality is evident in their BBQ Platter, which showcases a medley of perfectly cooked meats, and their innovative Bacon Mac and Cheese Burger, a true indulgence.
Village Pub & Café
Menu Highlights:
Steak and Eggs: A hearty breakfast option, this dish features a succulent steak cooked to your preference, accompanied by eggs cooked just the way you like them.
Chicken Fried Steak: A Southern classic, Village Pub & Café's rendition boasts a crispy and flavorful coating, served with creamy country gravy.
Homestyle Meatloaf: Comfort food at its finest, their meatloaf is made with a blend of seasoned ground meats, topped with savory gravy.
For those seeking a taste of timeless diner fare, Village Pub & Café is the place to be. This cozy establishment welcomes diners with its retro charm and menu filled with all-day breakfast options and comforting classics. Whether you're starting your day with their hearty Steak and Eggs or indulging in the homestyle goodness of their Chicken Fried Steak, Village Pub & Café offers a slice of nostalgia alongside a hearty meal.
Metro Pizza
Menu Highlights:
Margherita Pizza: A true Italian staple, Metro Pizza's Margherita pizza showcases the beauty of simplicity with its combination of fresh tomatoes, mozzarella, basil, and olive oil.
Meat Lover's Pizza: Carnivores rejoice with this pizza topped generously with pepperoni, sausage, meatballs, and bacon.
Veggie Supreme Pizza: For vegetarians, this pizza is a medley of colorful vegetables, including bell peppers, onions, mushrooms, and olives.
Craving a slice of New York-style pizza in the heart of Las Vegas? Look no further than Metro Pizza at Ellis Island Casino. Metro Pizza captures the essence of a classic pizzeria, offering a variety of pies crafted with attention to detail. From the simplicity of the Margherita to the indulgence of the Meat Lover's Pizza, Metro Pizza caters to various tastes with their authentic creations.
Via Focaccia
Menu Highlights:
Caprese Panini: A classic Italian sandwich featuring fresh mozzarella, ripe tomatoes, and basil, all drizzled with balsamic glaze.
Chicken Pesto Focaccia: Grilled chicken, sun-dried tomatoes, pesto, and provolone cheese come together in this savory and satisfying option.
Nutella Focaccia: For those with a sweet tooth, this dessert option offers a delectable combination of Nutella, fresh berries, and powdered sugar on a warm focaccia.
For a taste of Italy in the heart of Las Vegas, Via Focaccia at Ellis Island Casino brings the essence of Italian cuisine to the dining scene. The restaurant's focus on authentic flavors is evident in their carefully crafted paninis and focaccia-based dishes. Whether you're indulging in the Caprese Panini's harmonious blend of flavors, savoring the Chicken Pesto Focaccia's Mediterranean-inspired ingredients, or satisfying your dessert cravings with the Nutella Focaccia, Via Focaccia offers a diverse selection that caters to a range of palates.
Conclusion
In a city known for its glitz and glamour, Ellis Island Casino provides a refreshing departure with its unpretentious and inviting dining options. From the smoky goodness of The Front Yard's BBQ Platter to the homestyle comforts of Village Pub & Café and the authentic slices at Metro Pizza, each restaurant offers a distinctive experience. So, whether you're a local seeking a cozy meal or a visitor in search of a hidden culinary gem, the restaurants at Ellis Island Casino promise a journey of flavors that pay tribute to tradition while embracing innovation.
Note: Please ensure that the information provided in this article is accurate and up to date before using it for SEO purposes, as menu items and offerings may change over time.