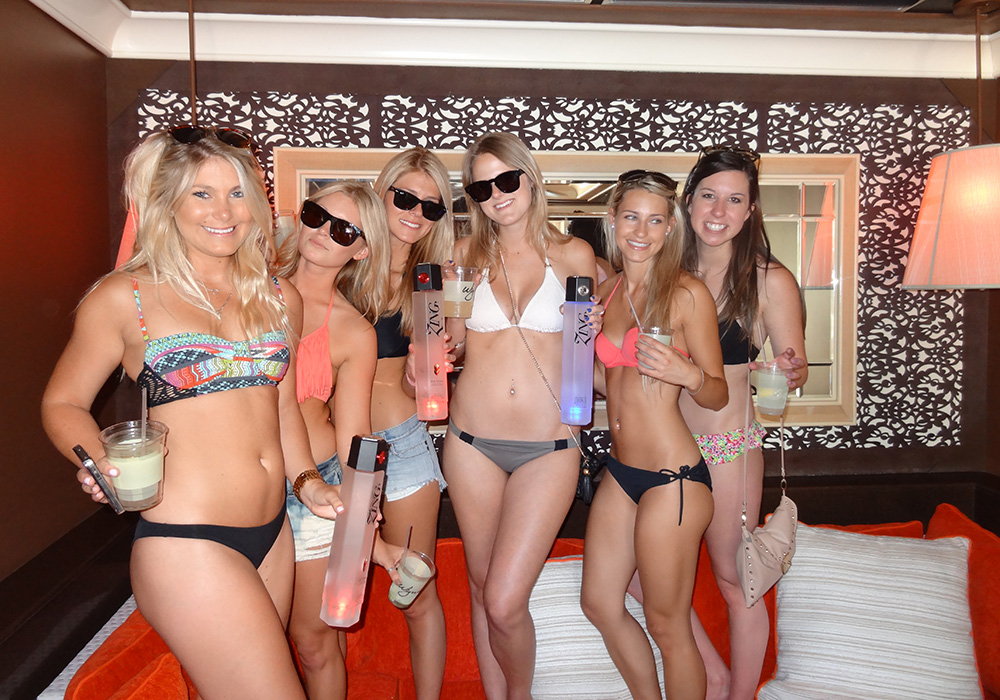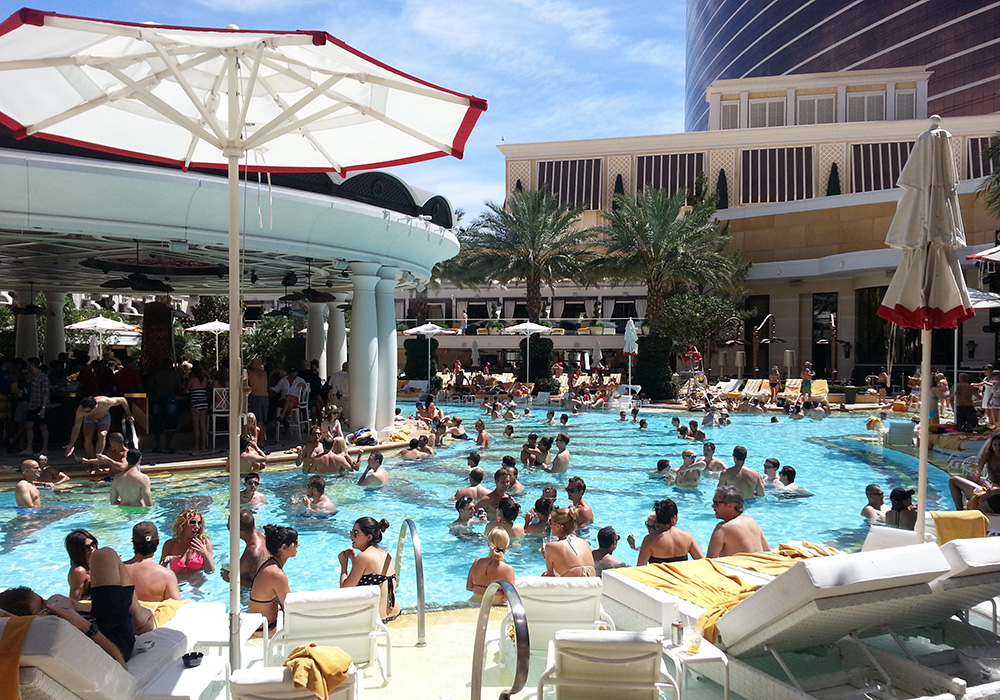 Encore Beach Club at Wynn – An Exquisite Daylife Experience
Overview: Encore Beach Club at Wynn, located in Las Vegas, is an upscale daylife destination renowned for its vibrant atmosphere, luxurious amenities, and world-class entertainment. Situated within the prestigious Wynn resort complex, this exclusive venue offers an unparalleled poolside experience, combining the allure of a glamorous beach club with the excitement of a top-notch entertainment venue.
Address: Encore Beach Club at Wynn is located at: 3131 S Las Vegas Blvd, Las Vegas, NV 89109, United States.
Contact Information: For general inquiries and reservations, you can reach Encore Beach Club at Wynn through the following contact information:
Hours of Operation: The operating hours for Encore Beach Club at Wynn are as follows:
Friday: 11:00 AM – 6:00 PM
Saturday: 11:00 AM – 6:00 PM
Sunday: 11:00 AM – 6:00 PM
Please note that operating hours are subject to change based on seasonal variations and special events. It is advisable to check the website or contact the club directly for the most up-to-date information.
Cabana Highlights: Encore Beach Club at Wynn offers a range of luxurious cabanas for guests seeking an elevated poolside experience. These cabanas provide a private oasis where you can relax, unwind, and enjoy personalized service. Here are some highlights of the cabana offerings:
Cabana Amenities: Each cabana is equipped with comfortable seating, plush couches, and a table for dining or socializing. The cabanas are also outfitted with ceiling fans and misters to keep you cool in the desert heat.
Personalized Service: The attentive staff at Encore Beach Club is dedicated to providing exceptional service. When you reserve a cabana, you'll have a dedicated host to cater to your needs, ensuring a seamless and enjoyable experience.
Private Pools: Some cabanas at Encore Beach Club feature private plunge pools, allowing you to take a refreshing dip without leaving the comfort of your own space. These pools offer an added level of exclusivity and privacy.
Cabana Tech: Encore Beach Club's cabanas are equipped with modern amenities, including flat-screen TVs, audio systems, and charging stations. This allows you to enjoy your favorite music, catch up on sports events, or stay connected throughout your visit.
Food and Beverage Service: Cabana guests can indulge in a delectable array of food and beverage options. The club's skilled culinary team creates a menu of enticing dishes and refreshing cocktails that can be delivered directly to your cabana.
Panoramic Views: Many cabanas offer stunning views of the lively pool area and the Las Vegas Strip skyline. These panoramic vistas create an incredible backdrop for socializing, lounging, and capturing memorable moments.
Access to the Main Pool Area: Cabana guests also have access to the main pool area, allowing you to explore and experience the vibrant atmosphere of Encore Beach Club. You can mingle with fellow guests, enjoy live performances by renowned DJs, and soak up the energetic ambiance.
Pool and Music Highlights: At Encore Beach Club, the pool itself is a centerpiece of excitement and luxury. Here are some pool highlights that make it an exceptional experience:
Vibrant Pool Atmosphere: The pool at Encore Beach Club is a lively and energetic space, surrounded by beautifully landscaped areas and stylish cabanas. It is a vibrant hub where guests come to relax, socialize, and enjoy the Vegas daylife scene.
Temperature-Controlled Water: The pool water at Encore Beach Club is maintained at a refreshing temperature, ensuring a comfortable and enjoyable swim, even during the hottest summer months in Las Vegas.
Daybeds and Lounge Chairs: In addition to cabanas, Encore Beach Club offers daybeds and lounge chairs for guests who prefer a more casual poolside experience. These seating options provide comfort and relaxation while still being close to the pool action.
Poolside Gaming: Encore Beach Club adds an element of excitement with poolside gaming options. Guests can enjoy various games, such as blackjack and craps, while lounging by the pool and soaking up the sun.
Spectacular Music Lineup: One of the defining features of Encore Beach Club is its lineup of world-class DJs and performers. Renowned artists and musicians take the stage, creating an electrifying atmosphere with their pulsating beats and captivating performances. The club showcases a diverse range of music genres, including electronic dance music (EDM), hip-hop, and more.
State-of-the-Art Sound System: Encore Beach Club boasts a cutting-edge sound system that delivers exceptional audio quality throughout the pool area. The music resonates with clarity, immersing guests in an immersive sonic experience.
Interactive Entertainment: The poolside experience at Encore Beach Club goes beyond music. The club often features live dancers, acrobats, and captivating visual displays that enhance the overall entertainment value, making each visit a memorable and dynamic experience.
Please note that specific pool and music highlights may vary depending on the day of the week, special events, and the current entertainment lineup. It is advisable to check the club's website or contact them directly for information on upcoming performances and poolside activities.
Whether you're seeking a relaxing day by the pool, an exhilarating dance party, or a combination of both, Encore Beach Club at Wynn promises an unforgettable daylife experience in the heart of Las Vegas.