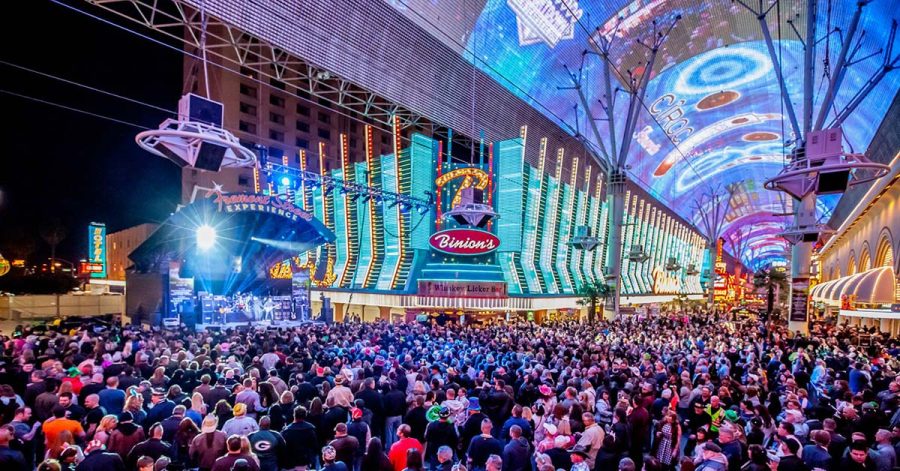 Exploring the Spectacular Fremont Street Experience in Las Vegas
When it comes to iconic entertainment and vibrant cityscapes, Las Vegas undoubtedly takes the spotlight. While the famous Las Vegas Strip is known for its luxurious resorts, upscale casinos, and world-class shows, the Fremont Street Experience offers a unique and electrifying alternative. Situated in downtown Las Vegas, the Fremont Street Experience is a one-of-a-kind entertainment complex that combines dazzling visuals, live performances, and a historic ambiance to create an unforgettable experience for locals and tourists alike.
A Historical Overview
Fremont Street has a rich history that dates back to the early days of Las Vegas. Named after American explorer John Charles Frémont, the street was one of the original thoroughfares in the city and played a pivotal role in its development. Over the years, it has undergone numerous transformations, eventually evolving into the dazzling entertainment hub we know today.
The Canopy of Lights
One of the most distinctive features of the Fremont Street Experience is the Viva Vision canopy – a massive LED screen that stretches 1,375 feet long and 90 feet wide. Suspended 90 feet above the street, this canopy acts as a mesmerizing digital ceiling, displaying an array of captivating light shows and visual effects throughout the day and night. From pulsating patterns to synchronized animations, the canopy offers an ever-changing spectacle that adds an element of magic to the entire street.
Live Performances
Fremont Street Experience is not just about lights and visuals – it's also a vibrant stage for live entertainment. The three stages located along the street host a variety of performances, ranging from local bands and tribute acts to renowned artists. Whether you're a fan of rock, pop, country, or electronic music, you're bound to find a performance that suits your taste. The bustling atmosphere and energetic crowds create an electrifying backdrop for these live shows.
SlotZilla Zip Line
For thrill-seekers and adrenaline junkies, the SlotZilla Zip Line provides an exhilarating way to view the Fremont Street Experience from above. This zip line offers two different experiences: the lower "Zipline" and the higher "Zoomline." Riders can choose to soar like a superhero or fly in a seated position, all while experiencing the rush of wind and breathtaking views of the bustling street below.
Fremont Street Flightlinez
Adding another layer of excitement to the Fremont Street Experience, the Flightlinez zip line allows participants to glide across the street while taking in the vibrant atmosphere. With the option to fly both day and night, this attraction offers a unique perspective of the dazzling lights and energetic crowds.
Fear the Walking Dead: Survival
Horror enthusiasts will find their fix at "Fear the Walking Dead: Survival," an immersive attraction that combines elements of a haunted house with an interactive shooting game. Based on the popular TV show, participants navigate through eerie environments, encountering zombies and other challenges as they attempt to survive the apocalypse. This spine-tingling experience adds a touch of thrill to the entertainment offerings at Fremont Street.
Dining and Nightlife
Beyond its visual and interactive attractions, the Fremont Street Experience boasts a diverse array of dining options and nightlife venues. From classic American diners to upscale steakhouses, visitors can indulge in a wide range of cuisines. Additionally, the street is lined with bars and clubs that come alive after dark, offering everything from craft cocktails to live DJ sets.
Shopping and Souvenirs
For those looking to take a piece of the Fremont Street Experience home, the various shops and kiosks offer an assortment of souvenirs, including clothing, accessories, and unique Las Vegas memorabilia. Whether it's a T-shirt with a witty slogan or a deck of playing cards featuring iconic Las Vegas imagery, there's something for everyone to commemorate their time on Fremont Street.
Conclusion
The Fremont Street Experience stands as a testament to Las Vegas' ability to continually reinvent itself while honoring its historical roots. This immersive entertainment complex brings together dazzling visuals, live performances, thrilling activities, and a vibrant ambiance that captures the essence of this vibrant city. Whether you're a visitor seeking an alternative to the Strip or a local looking for a lively night out, the Fremont Street Experience promises an unforgettable journey into the heart of downtown Las Vegas.