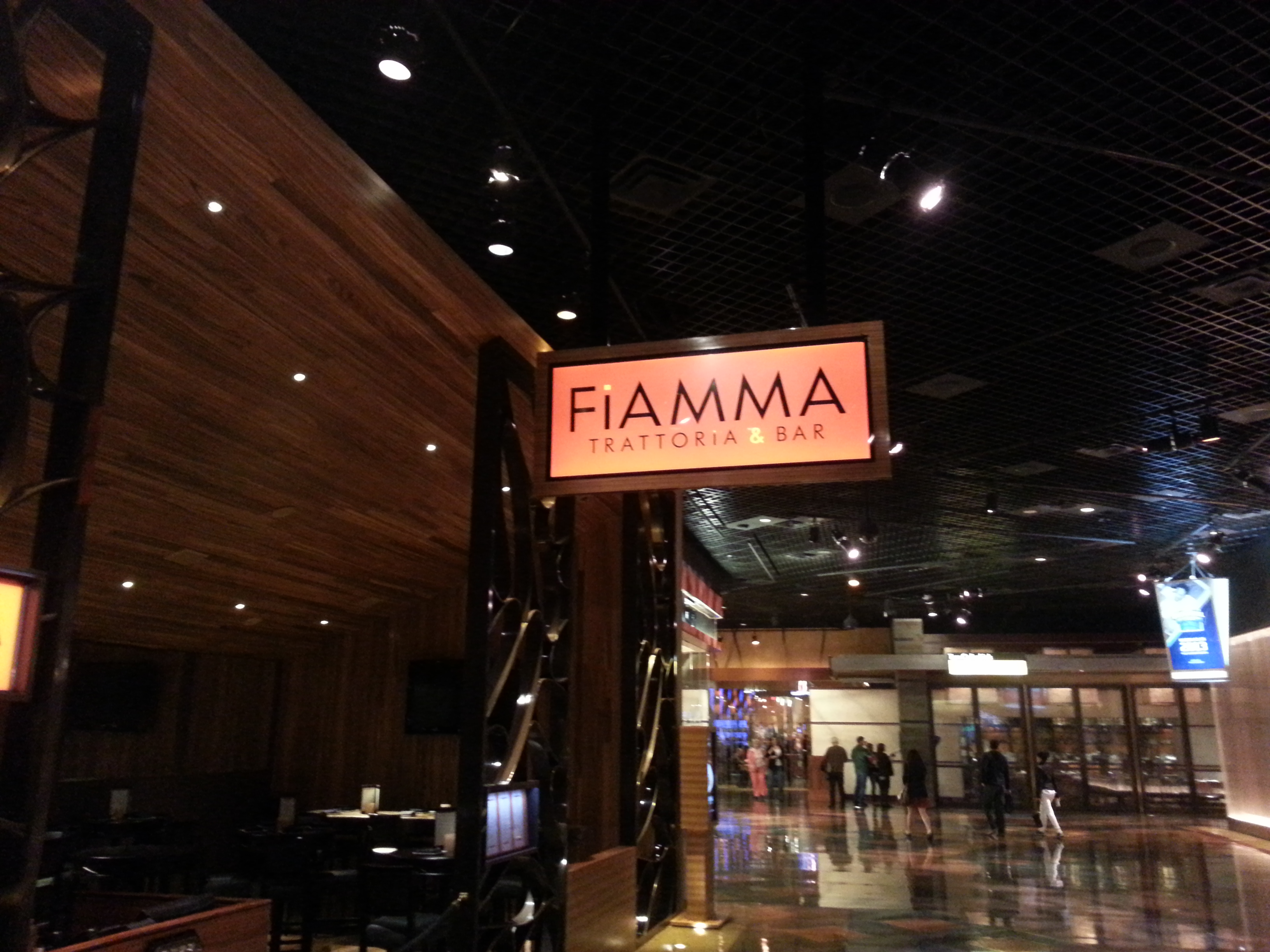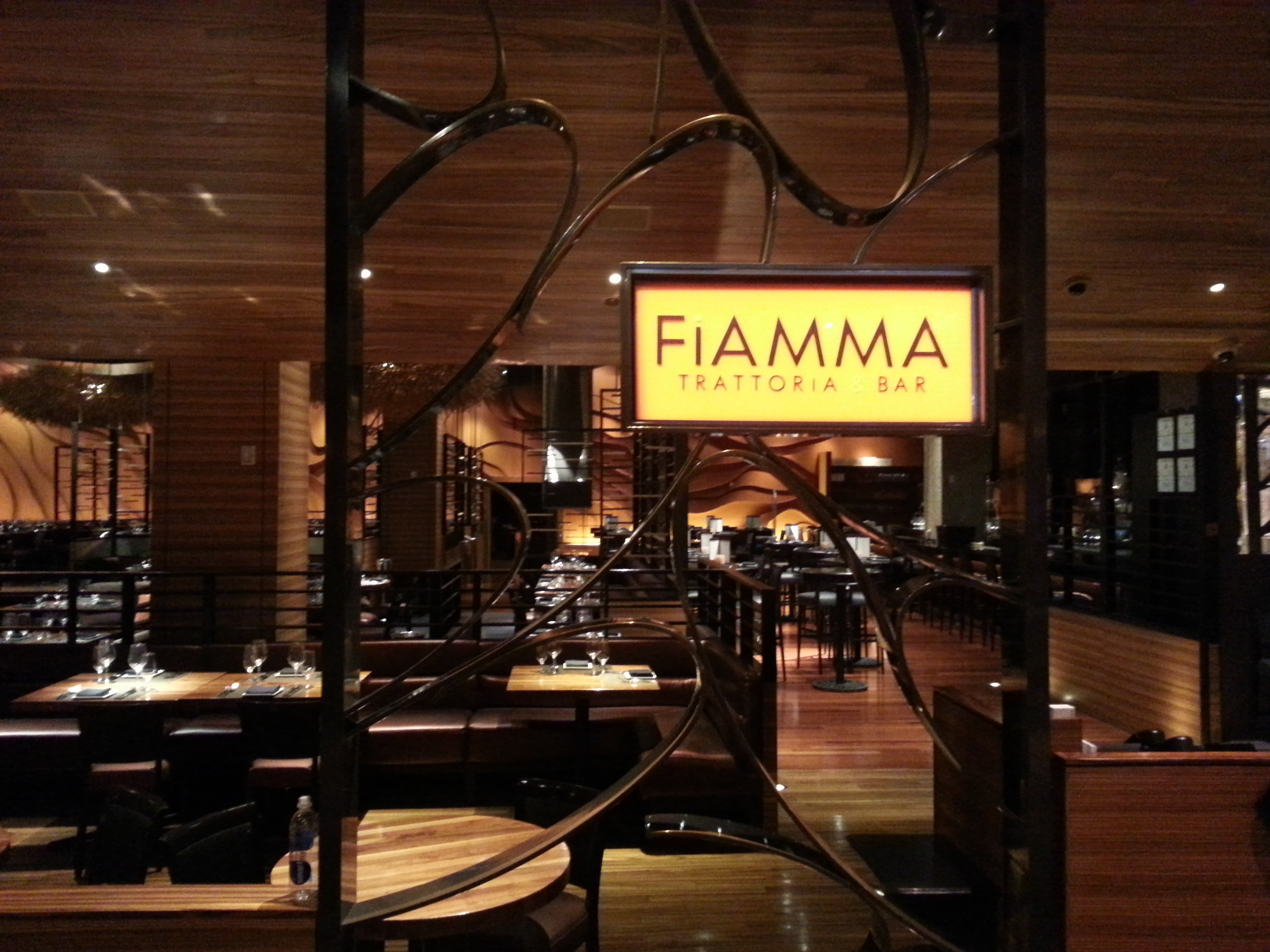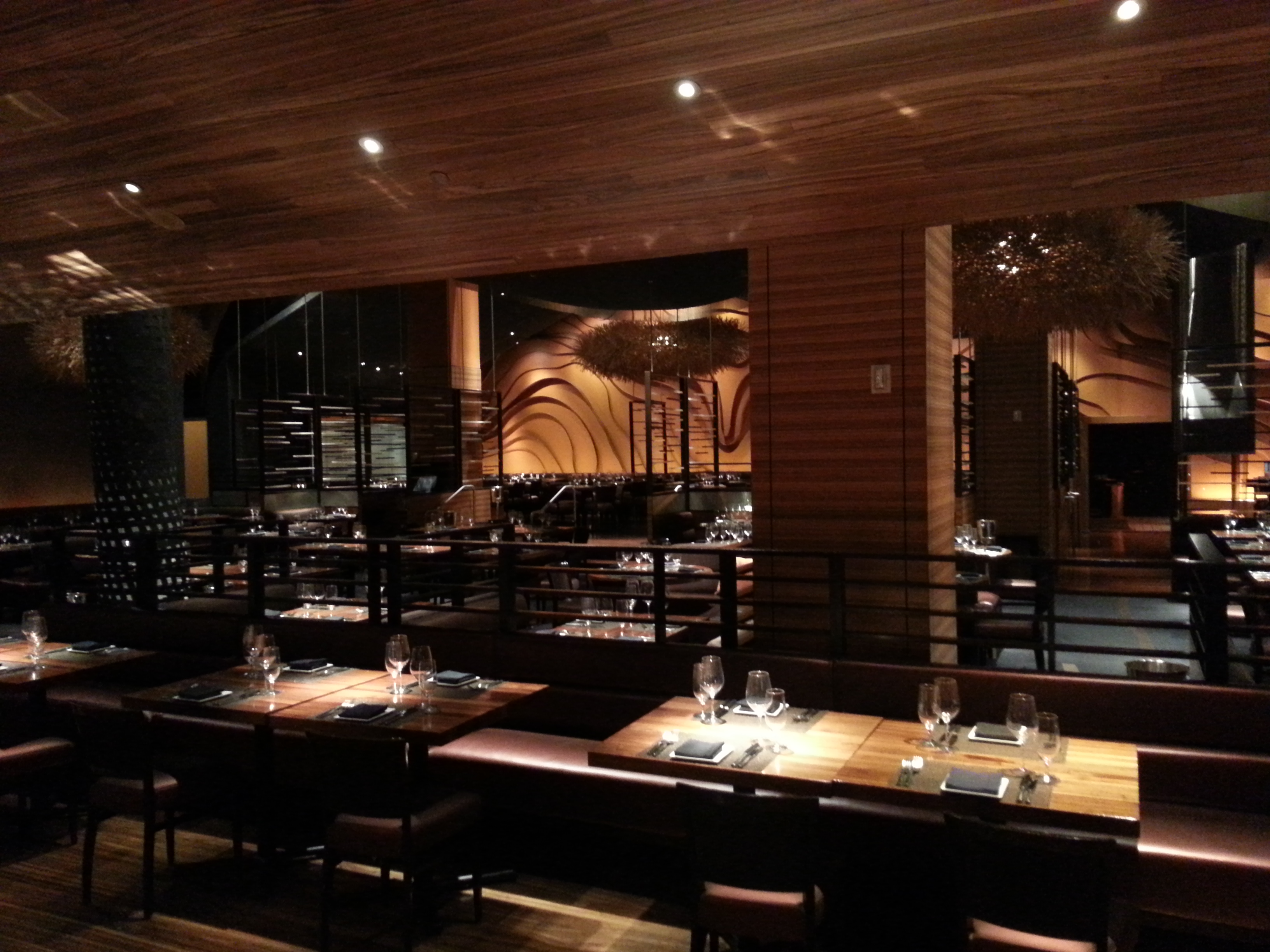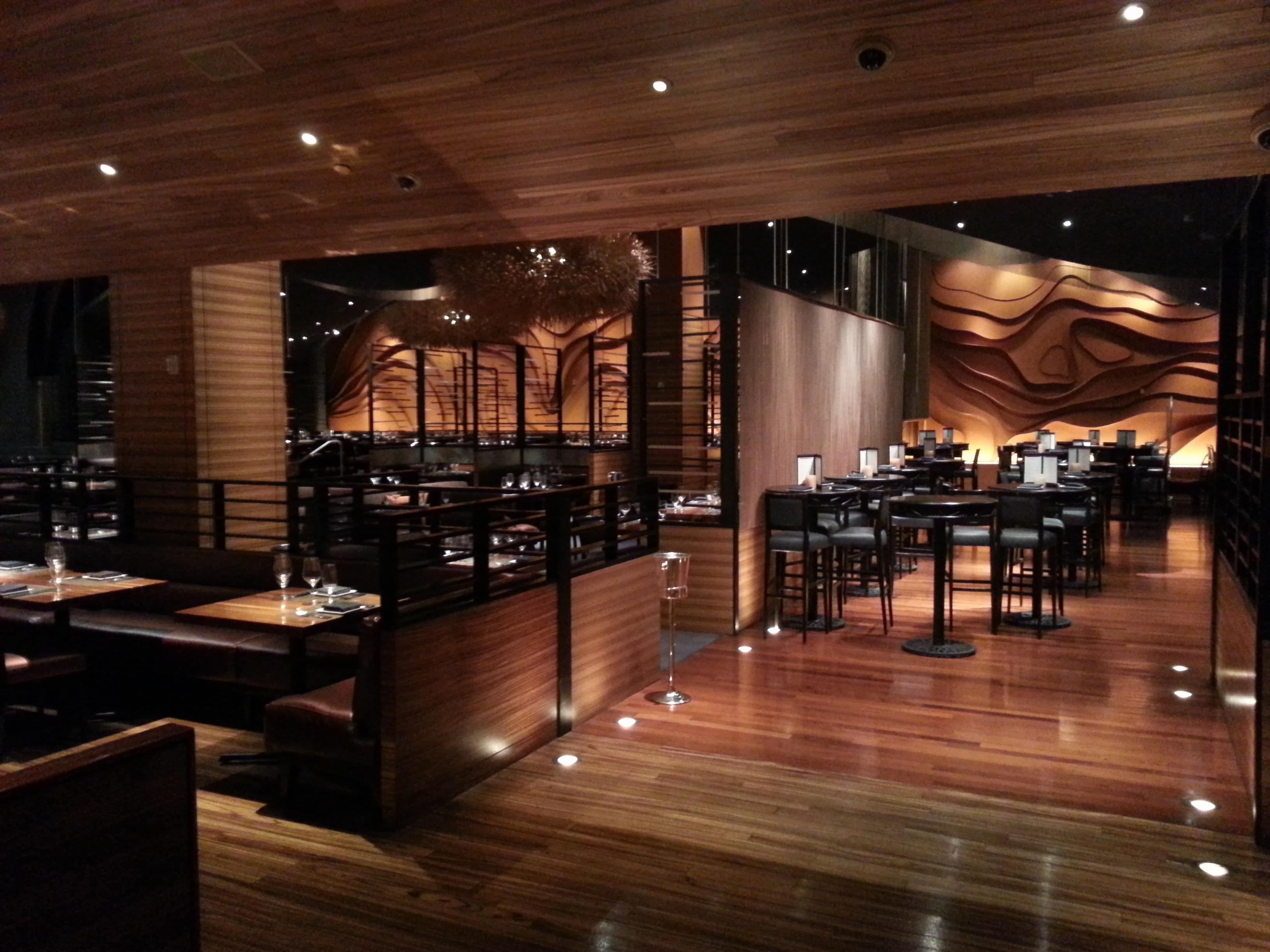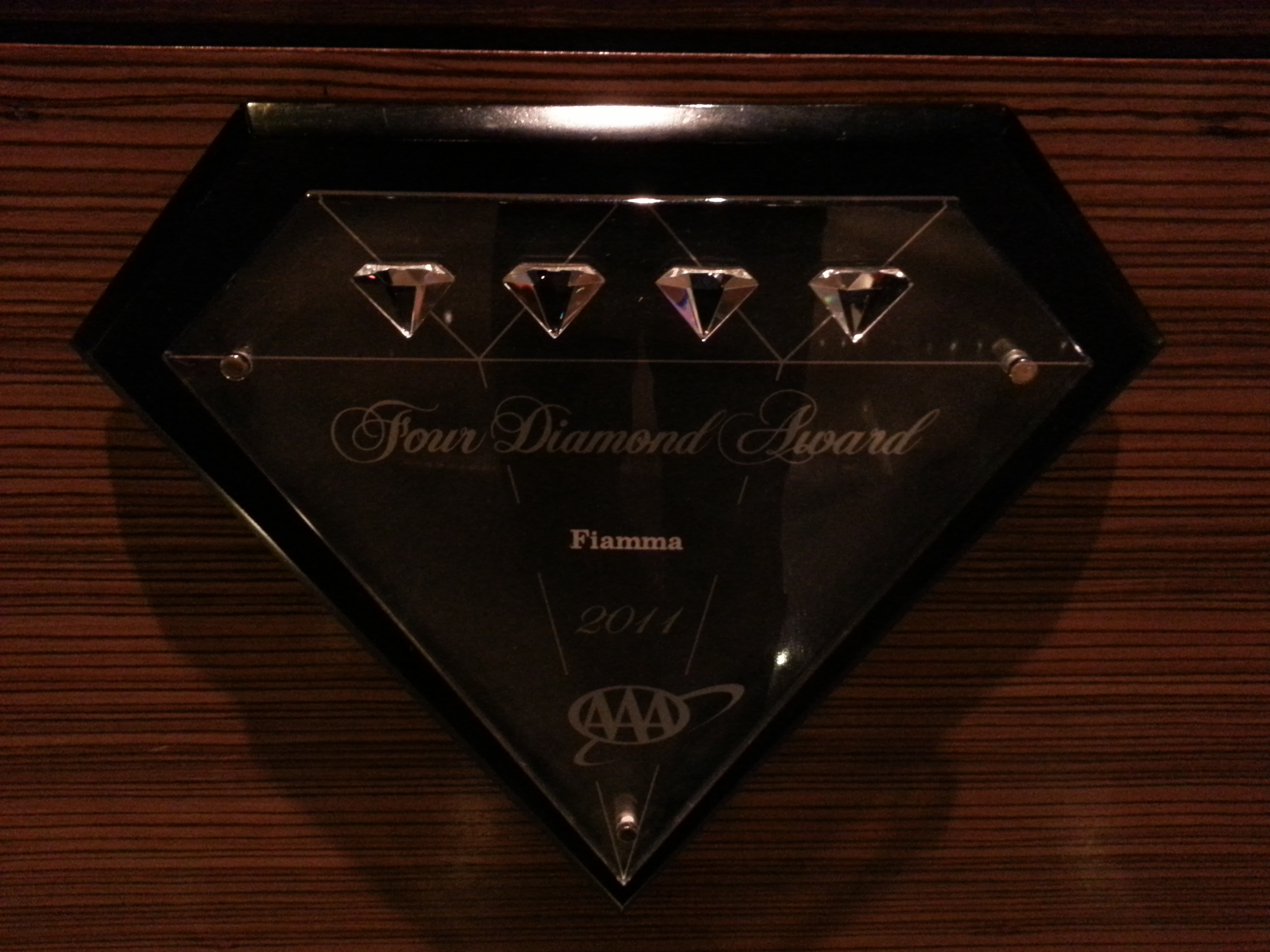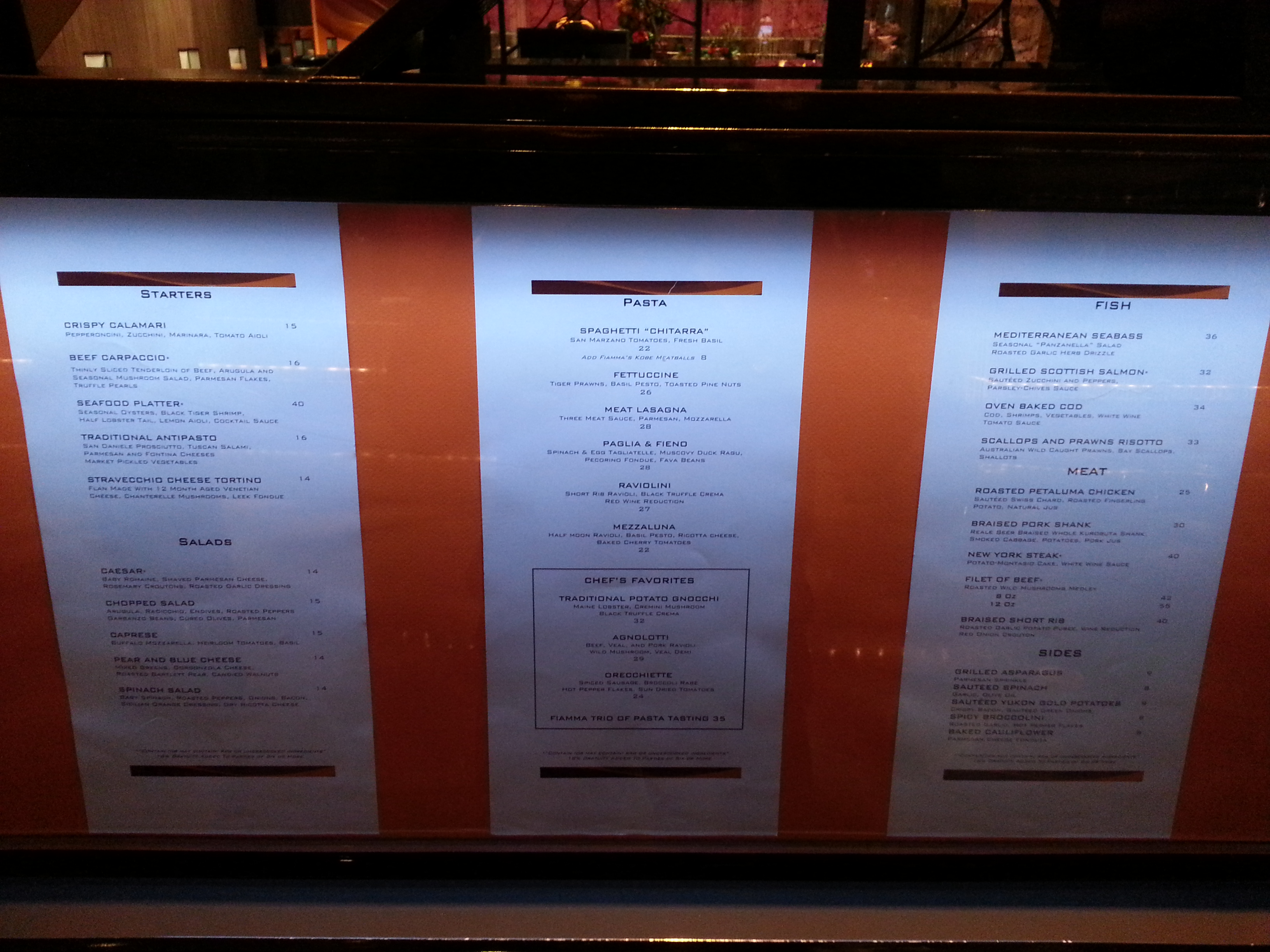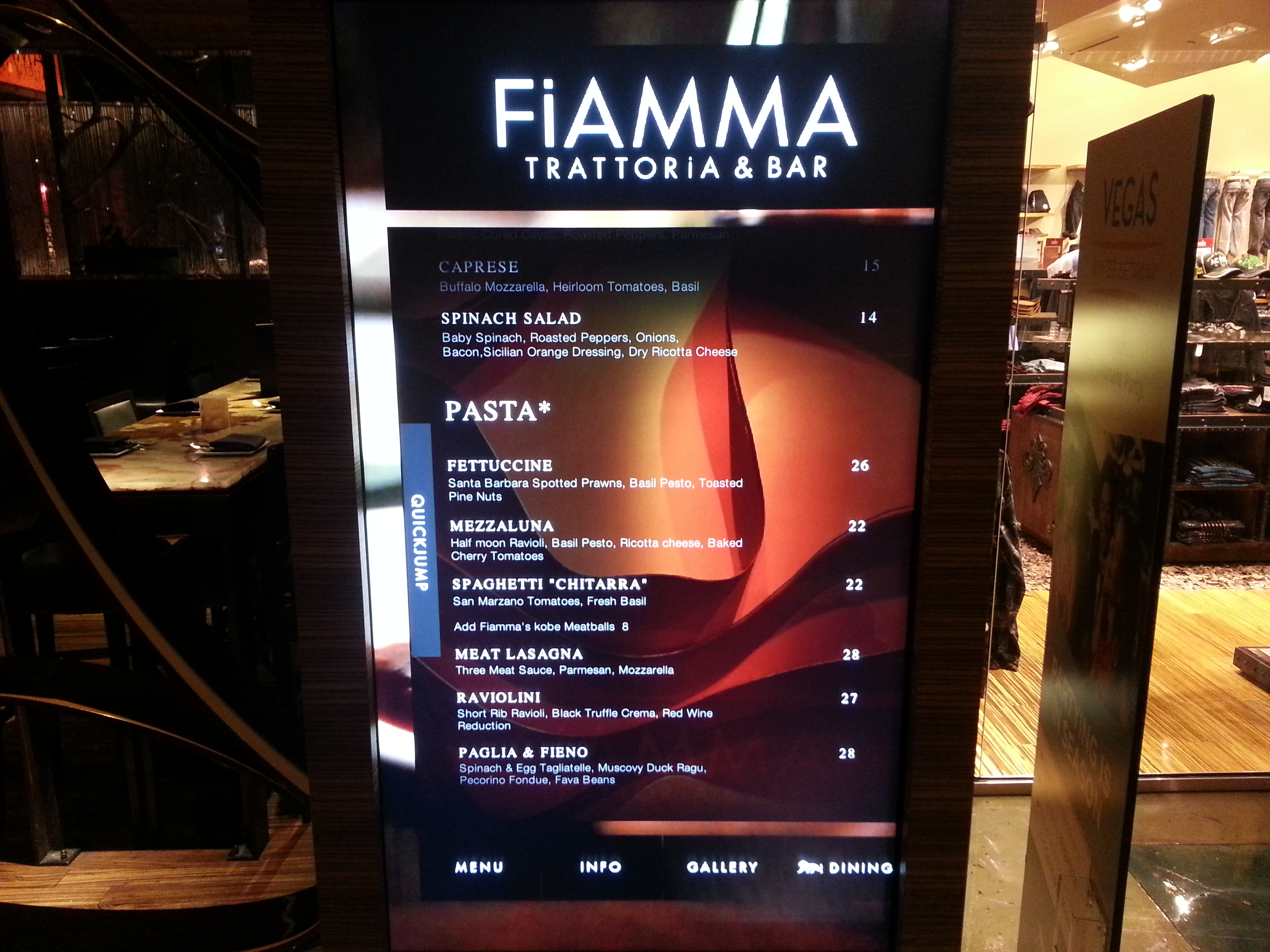 Fiamma Trattoria & Bar, MGM Grand:
Have you ever dined at a place where every single dish was spectacular? Every bite of food, every drink, plus a sleek, exquisite setting to match? Such was my experience here.
Before you step inside, you can preview their posted menus or use the interactive display. This is helpful along with mouth-watering.
My date and I enjoyed a glass of red Sangiovese wine in the fireside lounge before moving to a table. They showcase over 700 wines from around the world.
Their signature dishes—Ravioli, Short Rib Ravioli; Branzino, Grilled Mediterranean Sea Bass; and Brasato, Piemontese Braised Beef Short Rib. Fresh pastas are handmade daily.
One small hesitation, the service. They were overly attentive. Let us enjoy a few bites before asking if the food is alright, and it's okay if a water glass remains half full; the privacy is more appreciated. But this is a common weakness in restaurants, even top shelf ones, and it's better than being ignored. We quickly forgot this aspect since the cuisine we ordered—fettuccine, mezzalune, and agnolotti—was clearly glorious after only two bites and teleported us to Italy.
For dessert we shared Torta Al Cioccolato, chocolate cake layered with milk chocolate mousse, dark chocolate crunchy ganache and chocolate gelato. I highly recommend ordering this for any female.
Sunday & Monday: 5:30pm – 10:00pm
Tuesday – Thursday: 5:30pm – 10:30pm
Friday & Saturday: 5:30pm – 11:00pm
http://www.mgmgrand.com/restaurants/fiamma-italian-restaurant-bar.aspx