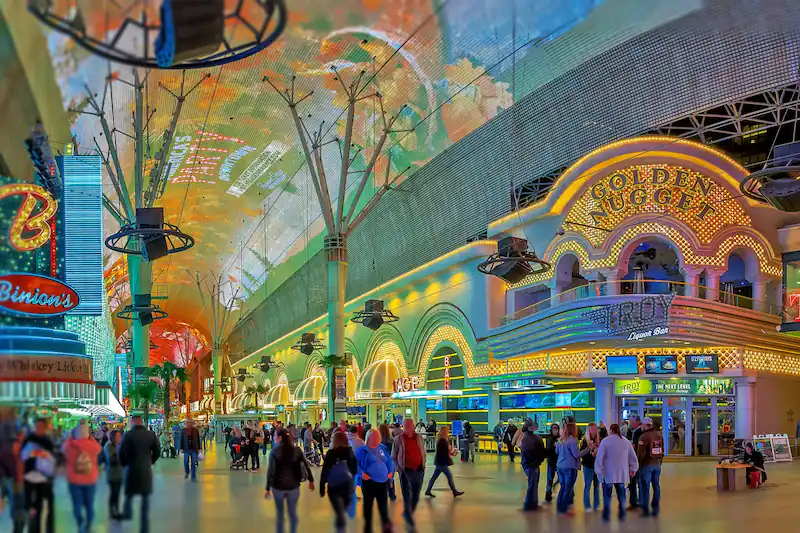 Top 10 Things to Do on Fremont Street: A Comprehensive Guide
Fremont Street, located in the heart of downtown Las Vegas, is a vibrant and iconic destination known for its electrifying atmosphere and entertainment options. This historic street is packed with a wide array of activities, from dazzling light shows to unique dining experiences and thrilling attractions. In this guide, we will explore the top 10 things to do on Fremont Street, ensuring you make the most of your visit to this bustling Las Vegas hotspot.
1. Experience the Fremont Street Experience
The Fremont Street Experience is the cornerstone of entertainment on Fremont Street. Stretching five blocks, this pedestrian mall features a stunning overhead canopy of LED lights known as the Viva Vision Light Show. This mesmerizing display offers free nightly shows with incredible visuals and music, making it a must-see attraction.
2. Zip Line on SlotZilla
For an adrenaline rush like no other, take a ride on SlotZilla, a thrilling zip line that runs right under the Viva Vision canopy. You can choose between two levels: the lower "Zipline" or the higher "Zoomline." Soar through the air while taking in the vibrant sights of Fremont Street below.
3. Visit the Neon Museum
Delve into Las Vegas's history at the Neon Museum, which preserves and showcases iconic neon signs from the city's past. The Neon Boneyard is a captivating outdoor collection of retired signs, offering a unique photo opportunity and insight into the city's rich heritage.
4. Indulge in Unique Dining
Fremont Street boasts a diverse range of dining options. From classic Vegas steakhouses like Hugo's Cellar to trendy spots like Evel Pie, you'll find culinary delights to suit all tastes. Don't forget to try the famous deep-fried Twinkies at the Heart Attack Grill for a quintessential Vegas experience.
5. Catch a Live Music Performance
Live music is a constant presence on Fremont Street, with multiple stages offering performances by talented musicians and bands. Whether you're into rock, country, or pop, you're bound to find a show that suits your musical tastes.
6. Gamble at Historic Casinos
Fremont Street is home to some of Las Vegas's most iconic casinos, such as the Golden Nugget and Binion's Gambling Hall. Test your luck at the slot machines, blackjack tables, or poker rooms while experiencing the vintage charm of these historic establishments.
7. People-Watching on Fremont Street
One of the most entertaining pastimes on Fremont Street is people-watching. The street attracts a diverse crowd, from tourists in awe of the lights to street performers and eccentric characters. Grab a drink, sit back, and soak in the unique atmosphere.
8. Marvel at Street Performers
Fremont Street is a haven for street performers and buskers who entertain visitors with their talents. You can witness magicians, artists, and even living statues along the street. Don't forget to tip these artists as they add to the lively ambiance.
9. Visit the Mob Museum
Located just a short walk from Fremont Street, the Mob Museum offers a fascinating look into the history of organized crime in the United States. Explore interactive exhibits, historic artifacts, and immersive storytelling that shed light on the dark underbelly of American history.
10. Explore the Container Park
Fremont East District, adjacent to Fremont Street, is home to the Downtown Container Park, a unique shopping and entertainment complex. Made entirely of shipping containers, it features boutique shops, restaurants, a playground, and a giant treehouse. It's a fantastic place to relax and unwind after exploring Fremont Street.
In conclusion, Fremont Street is a dynamic and captivating destination in Las Vegas. Whether you're seeking thrilling adventures, cultural experiences, or simply a great time, this iconic street has something for everyone. With its dazzling lights, historic charm, and diverse entertainment options, Fremont Street is a must-visit destination for anyone exploring Sin City. Plan your visit carefully, and you'll create unforgettable memories in this vibrant part of Las Vegas.