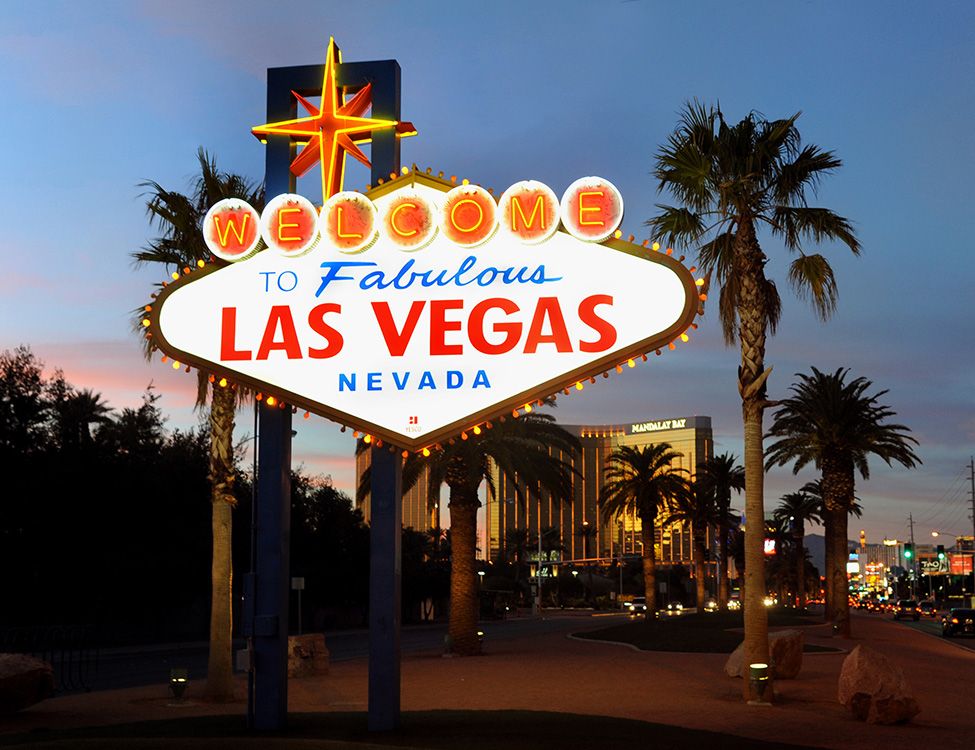 Las Vegas, Nevada is a vibrant city known for its endless entertainment options. From world-class casinos to dazzling shows, there's something for everyone in this desert oasis. Here are ten of the most popular things to do in Las Vegas:
Gambling at Iconic Casinos: Las Vegas is synonymous with gambling, and its famous casinos are the main attraction. The Bellagio, Caesars Palace, The Venetian, and MGM Grand are just a few of the renowned establishments where you can try your luck at slot machines, poker, blackjack, and more.
Attend Spectacular Shows: Las Vegas offers some of the best live entertainment in the world. From the legendary Cirque du Soleil performances to world-class headliners like Celine Dion and Elton John, there's always a show worth seeing.
Explore the Las Vegas Strip: The Las Vegas Strip is a 4.2-mile stretch of iconic hotels, resorts, and attractions. Stroll along the boulevard, take in the dazzling lights, and visit famous landmarks like the Welcome to Fabulous Las Vegas sign.
Experience Fremont Street: Downtown Las Vegas, specifically Fremont Street, offers a unique atmosphere with its historic casinos, vibrant street performers, and the mesmerizing Viva Vision light show, projected onto a massive canopy.
Visit Hoover Dam: A short drive from Las Vegas, Hoover Dam is a marvel of engineering that spans the Colorado River. Take a guided tour to learn about its history and explore the visitor center, which offers breathtaking views.
Enjoy Fine Dining: Las Vegas boasts a culinary scene that rivals any major city. Celebrity chefs like Gordon Ramsay and Wolfgang Puck have established restaurants here. Savor exquisite cuisine ranging from gourmet steakhouses to international delights.
Relax at Luxurious Spas: Many Las Vegas hotels offer world-class spa experiences. Indulge in a massage, facial, or hydrotherapy treatment to unwind and rejuvenate after a night on the town.
Thrilling Adventure Rides: For adrenaline junkies, Las Vegas offers thrilling rides like the Stratosphere's Big Shot, X-Scream, and Insanity. These attractions provide heart-pounding experiences with breathtaking views.
Explore the Red Rock Canyon: Nature enthusiasts can escape the city's hustle and bustle by visiting Red Rock Canyon National Conservation Area. Hike its scenic trails, go rock climbing, or simply enjoy the stunning desert landscapes.
Shop 'til You Drop: Las Vegas is a shopper's paradise, with a plethora of high-end boutiques, luxury malls, and unique stores. Head to The Forum Shops at Caesars Palace or the Fashion Show Mall for a premium shopping experience.
In conclusion, Las Vegas offers a diverse range of activities, from gambling and world-class entertainment to outdoor adventures and culinary delights. Whether you're seeking excitement, relaxation, or culture, this vibrant city has it all. Remember to plan your visit carefully to make the most of your time in the Entertainment Capital of the World.