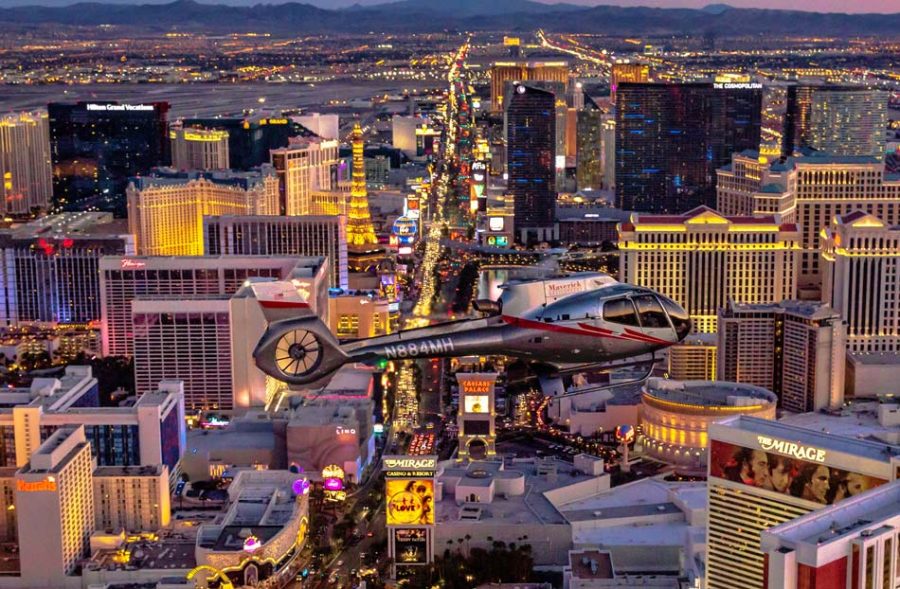 Las Vegas, the entertainment capital of the world, offers a range of thrilling helicopter services that allow visitors to experience the city's iconic landmarks, dazzling lights, and nearby natural wonders. Whether you're seeking a scenic flight over the famous Las Vegas Strip or an awe-inspiring journey to the Grand Canyon, these top four helicopter services in Las Vegas will provide you with an unforgettable adventure. Here's a detailed list with highlights of their services, addresses, hours of operation, and contact information:
1. Maverick Helicopters
Maverick Helicopters, a renowned helicopter tour company founded in 1995, is committed to providing exceptional service, safety, and breathtaking views. They boast a modern fleet of helicopters and highly experienced pilots.
2. Sundance Helicopters
Sundance Helicopters, with over 30 years of experience, is a premier helicopter tour provider in Las Vegas. They are dedicated to delivering outstanding customer service, luxury, and safety, ensuring a memorable journey for every guest.
3. Papillon Grand Canyon Helicopters
Papillon Grand Canyon Helicopters, operating since 1965, is one of the largest and most experienced helicopter tour companies globally. They are known for their commitment to safety, professionalism, and environmental sustainability.
4. 702 Helicopters
702 Helicopters is a locally owned and operated helicopter tour company that offers personalized and intimate experiences in Las Vegas and its surroundings. They focus on delivering exceptional service and creating lifelong memories for their guests.
When planning your helicopter adventure in Las Vegas, it is recommended to visit each company's website or contact them directly for up-to-date information regarding tour availability, pricing, and additional details. Embark on an extraordinary journey and take in the breathtaking sights of Las Vegas and its surroundings with these exceptional helicopter services.