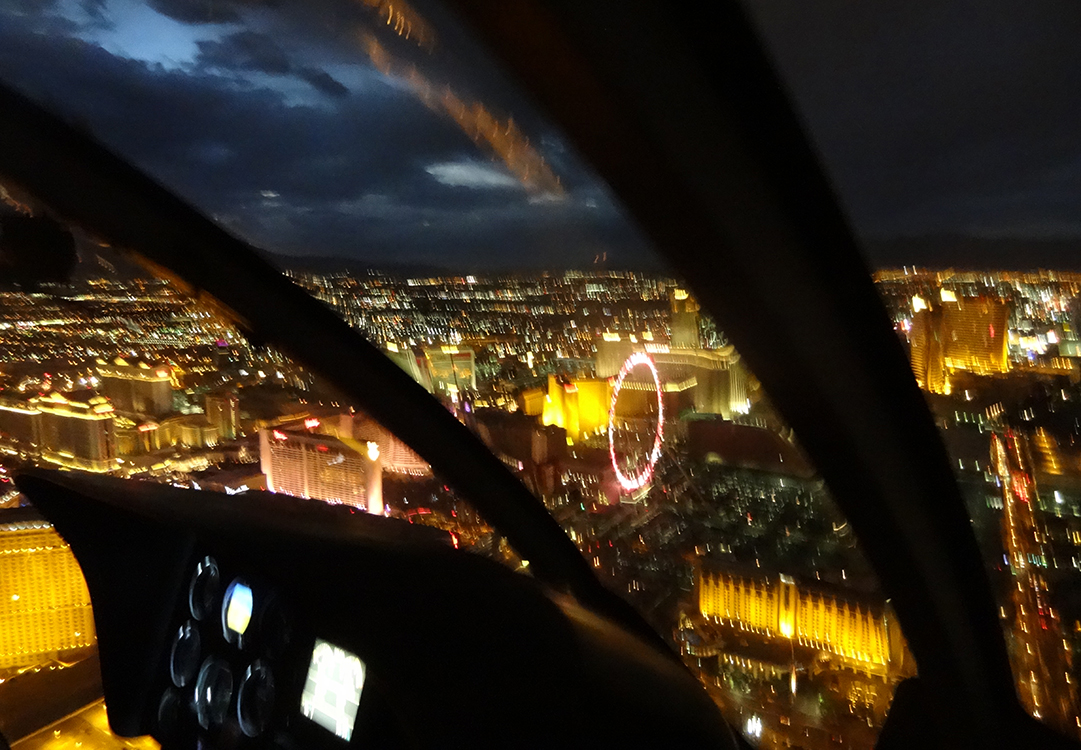 Want a new exhilarating way to view the Las Vegas Strip? Try Grand Canyon Helicopters and their Jack of Lights Strip Tour. It's a twelve-minute tour you will always remember.
I've been up and down the strip a thousand times by car, foot, taxi, limo and tour bus. Flown over the strip a hundred times in commercial airplanes. But riding shotgun in a small, swift helicopter offers both distance and intimacy that is truly unique and unforgettable.
Video at bottom.
Grand Canyon Helicopters sends a limo to pick you up, setting the tone for your extraordinary experience.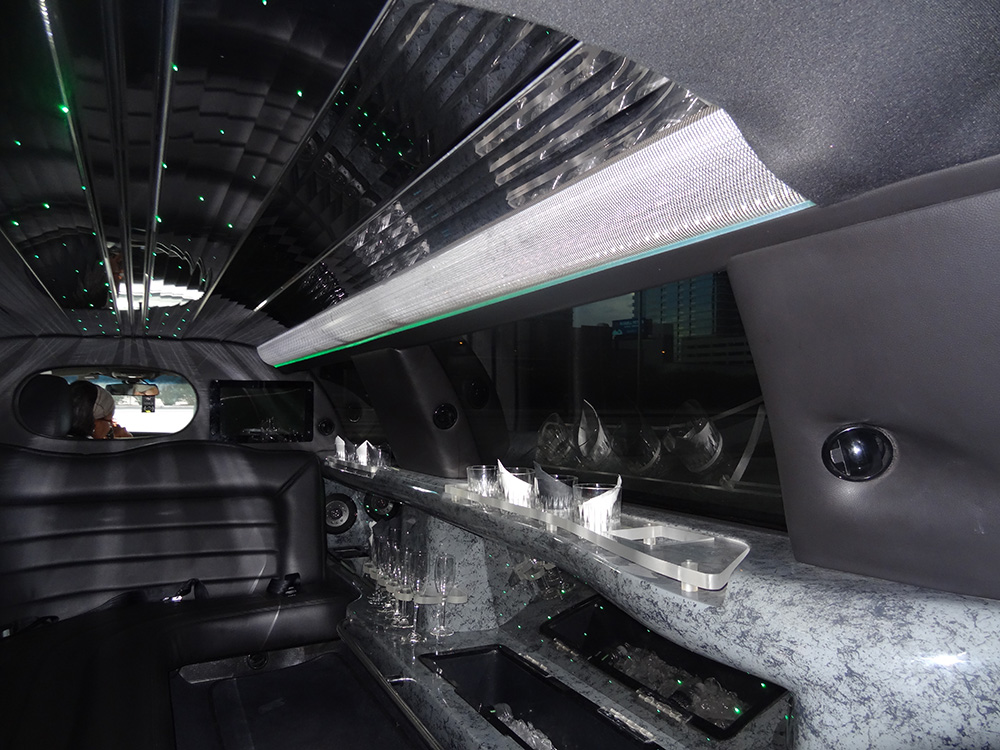 You arrive near sunset's end, setting up a well-timed flight, as Vegas lights grow strong in illumination.
Our group had six people. The pilot was impressive — she popped out of the helicopter to greet us warmly, then offered to take pictures.
Here's me and a dear friend: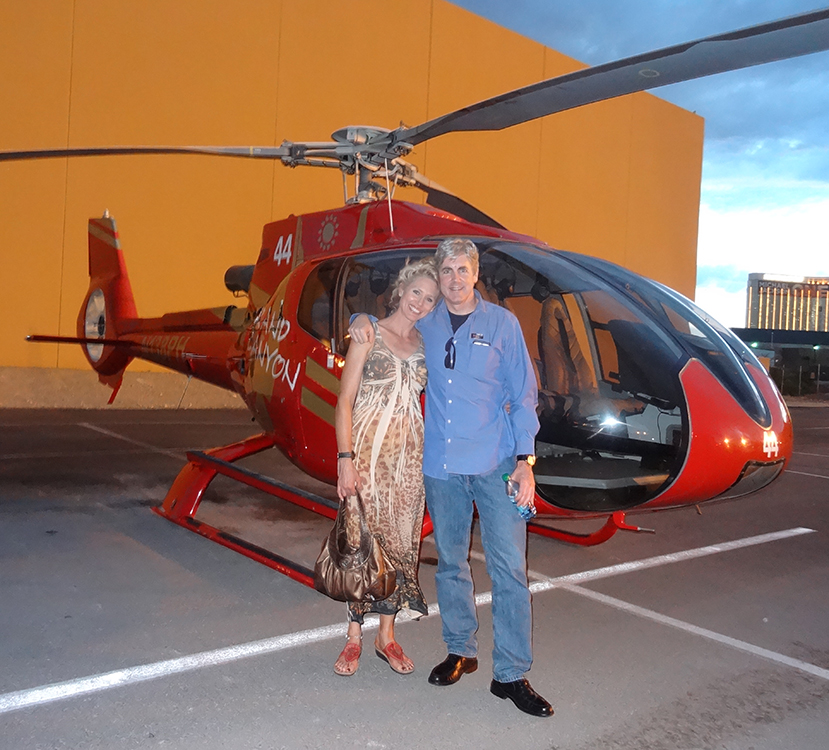 Once the helicopter took flight, we felt like little kids. It's exciting and fun. You hear the wind and helicopter's hum, feel the wind and helicopter movements, and see everything crystal clear with large close windows.
With the swift turns and aircraft vibrations, taking pictures is tricky. That was fine with us — we snapped a few plus a short video — then enjoyed the ride.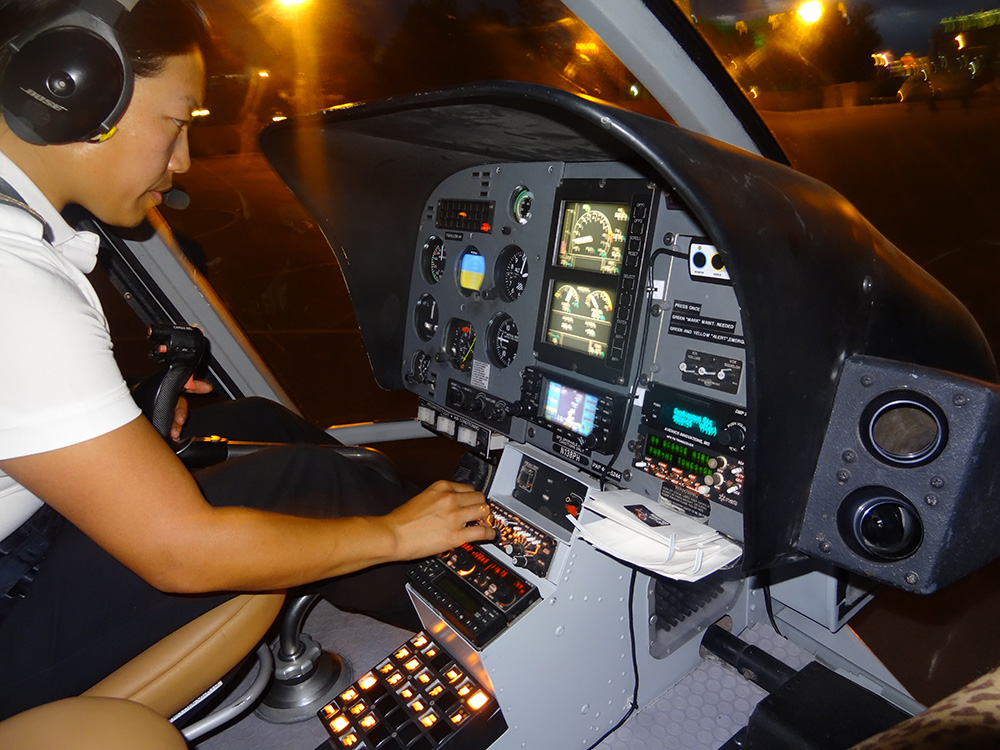 The Jack of Lights Strip Tour costs approx $100 per person. For limo pickup, pictures alongside the helicopter, and then a once-in-a-lifetime ride, that's a fine deal.
For more information, visit the website of Grand Canyon Helicopters.