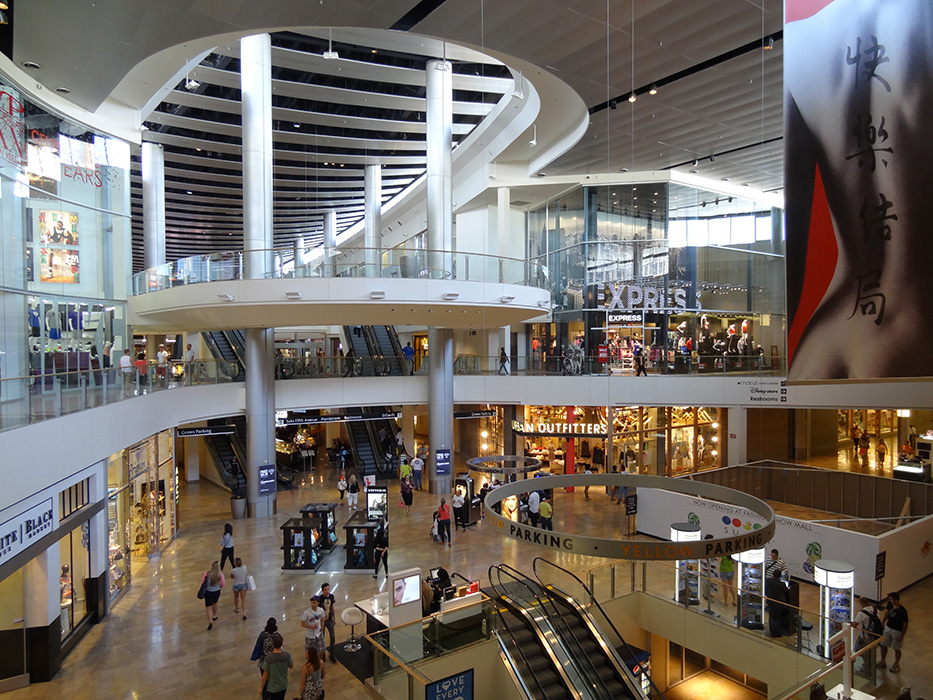 A large lively mall that appeals to tourists and locals alike. Located on the Las Vegas Strip, right across from Wynn Hotel.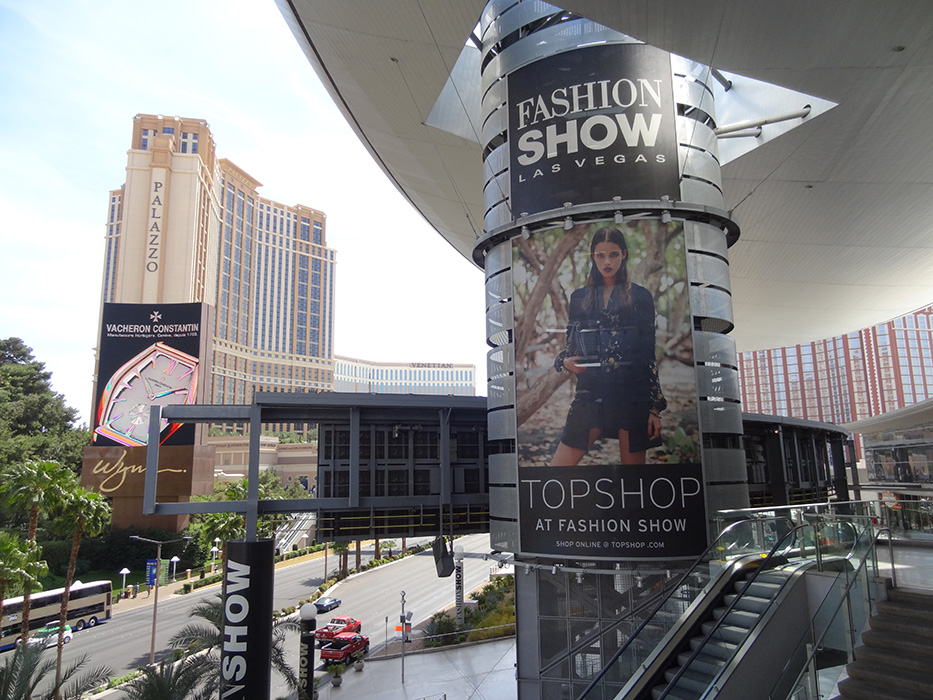 The fashion show mall holds lots of shopping, dining, and weekly events to keep visitors happy. Women will find all the usual big stores, like Macy's and Nordstrom's, boutiques such as Victoria's Secret, or luxury like Saks Fifth Avenue and Louis Vuitton. Men have cool stores like Brookstone, The Art of Shaving, and Men's Macy's. Children aren't left out with plenty of kid's clothes; toddlers can visit the Baby First mini-playground.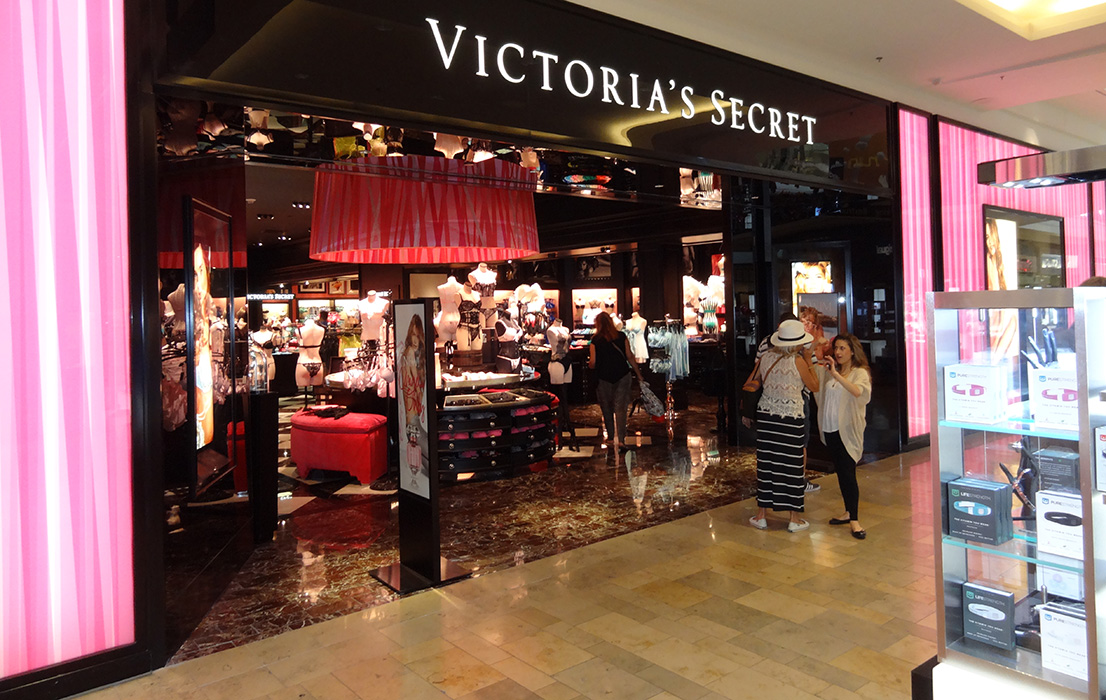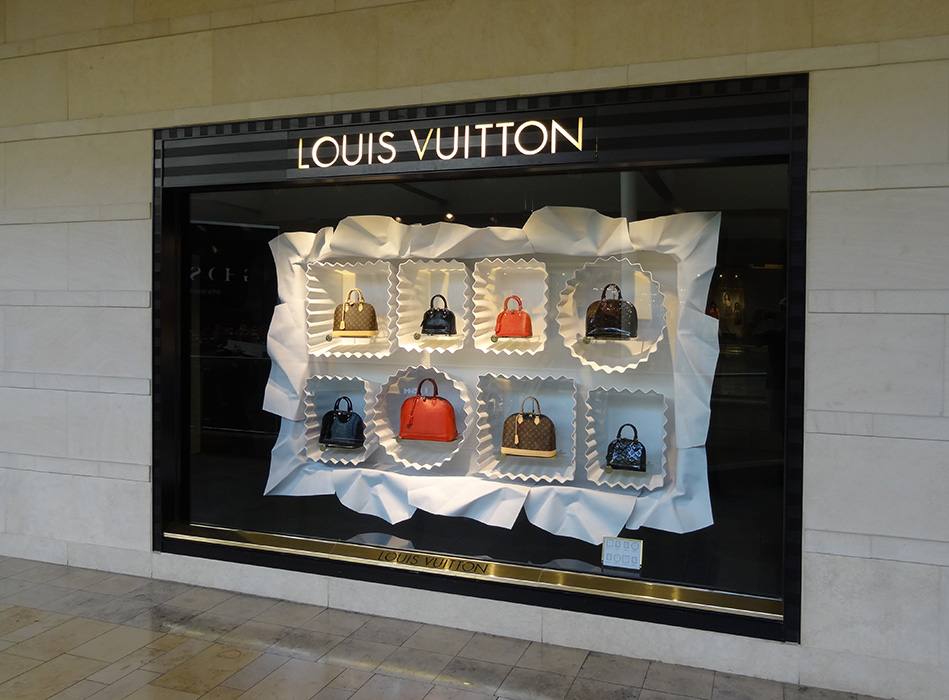 They have a runway and weekly shows with live music, exhibitions, and more.
This video shows inside and the setting-up for some event.
To view this and two other Fashion Show Mall videos in larger, HD format, visit our YouTube Channel.
Walking around you'll discover tons of tiny booths offering everything from teeth-whitening to massage to quick makeovers to discounted products.
A colorful tea store, Teavana, offered light, refreshing samples. I'm a huge fan of high-quality Japanese green tea, and discovered some ground Matcha inside, alongside tea whisks and elegant bowls.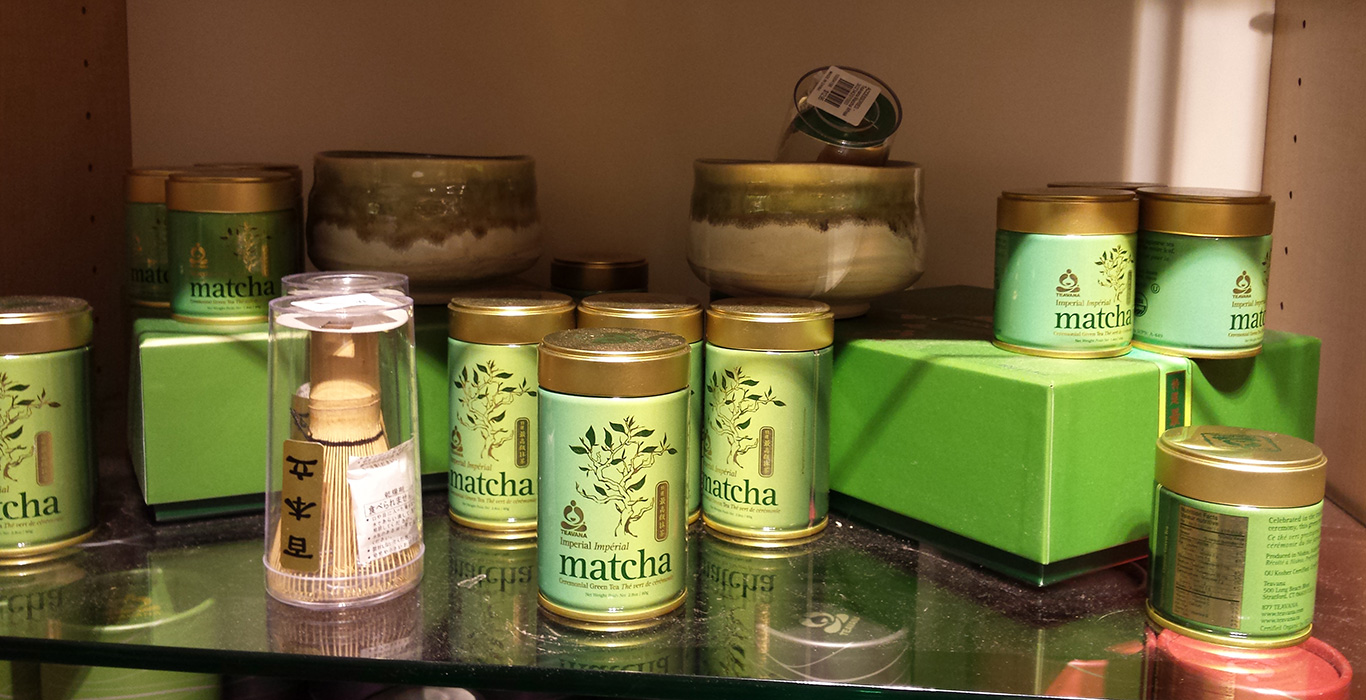 You'll find several eating and dining choices plus a food court on the third floor.