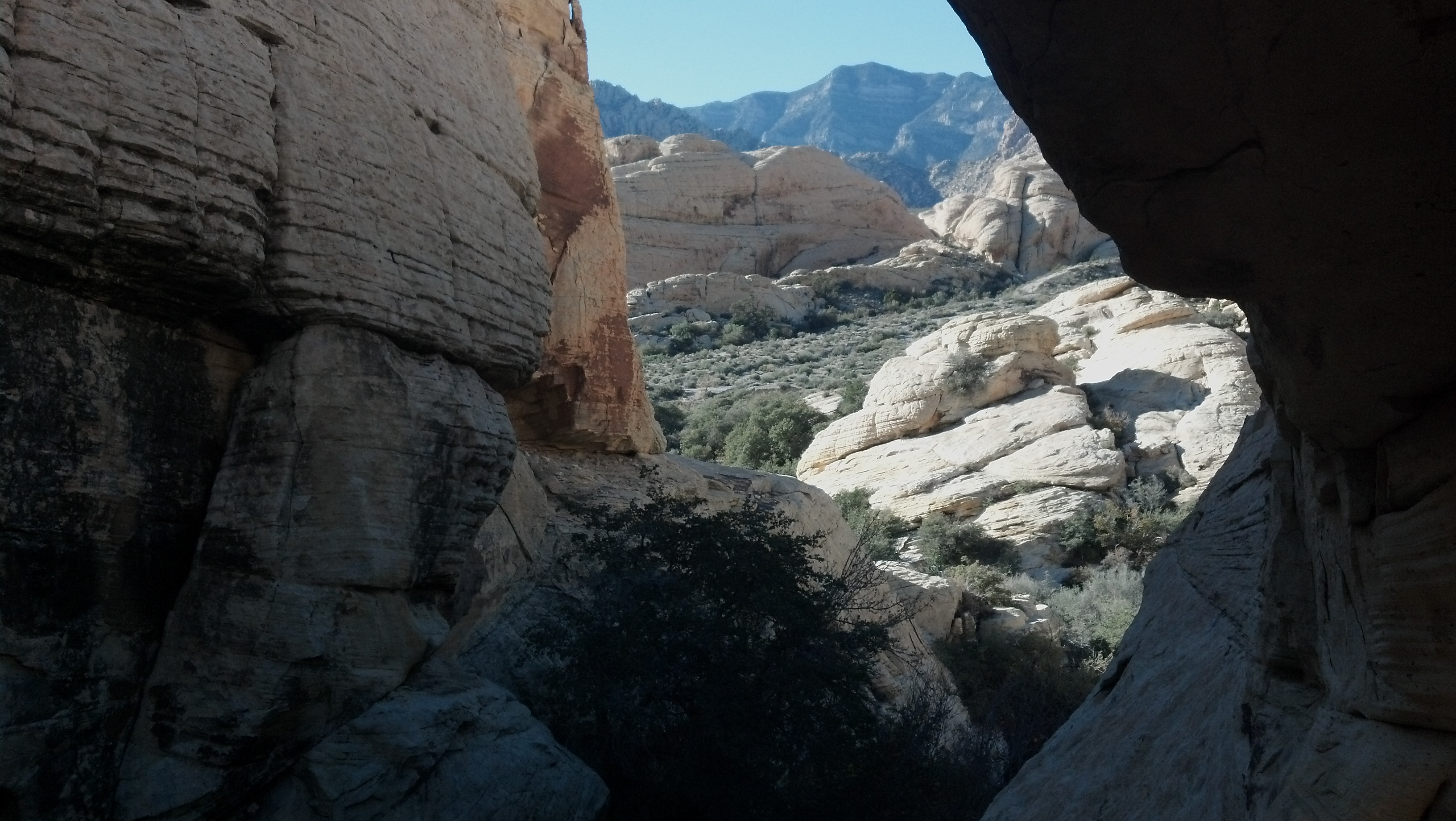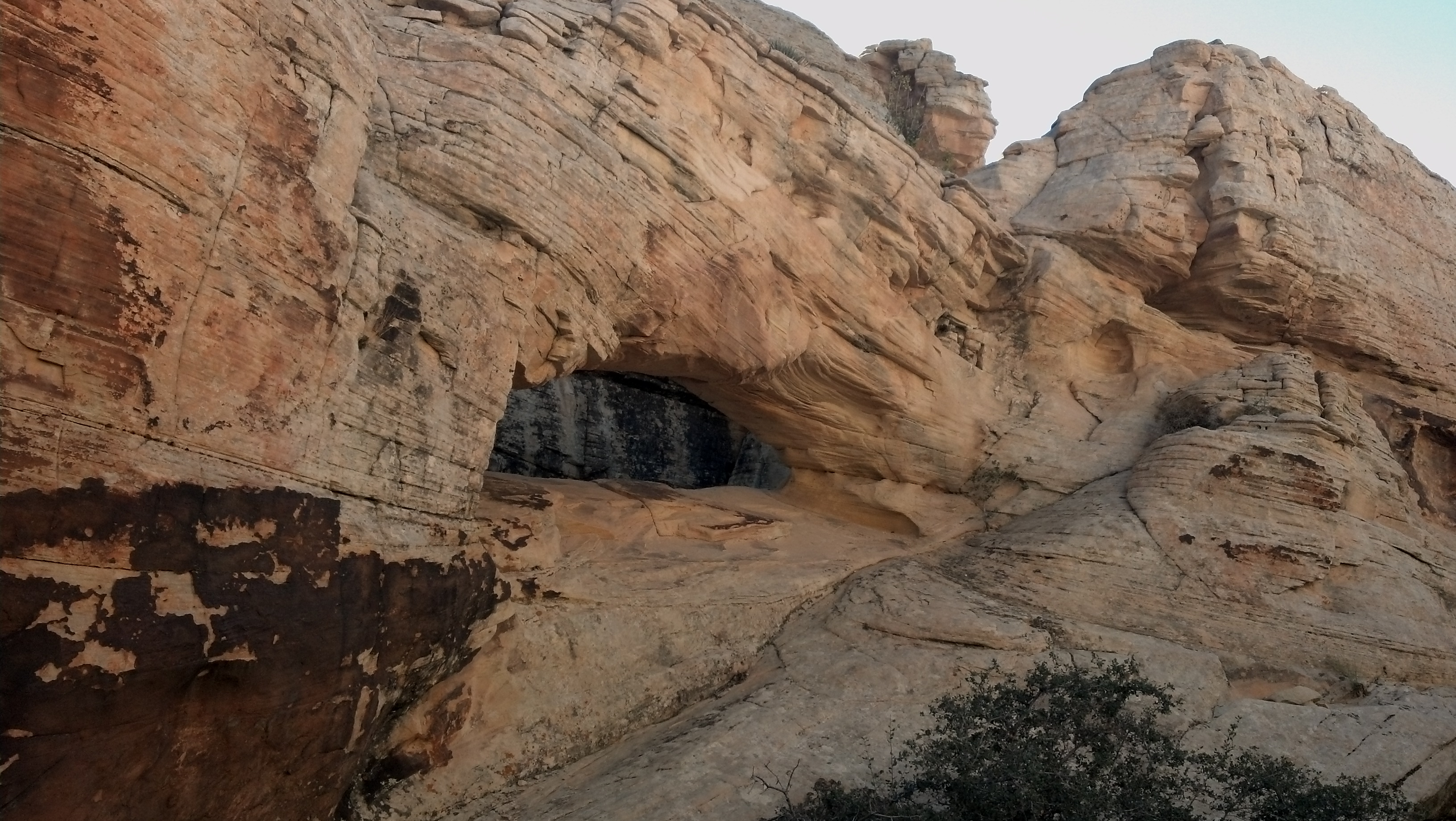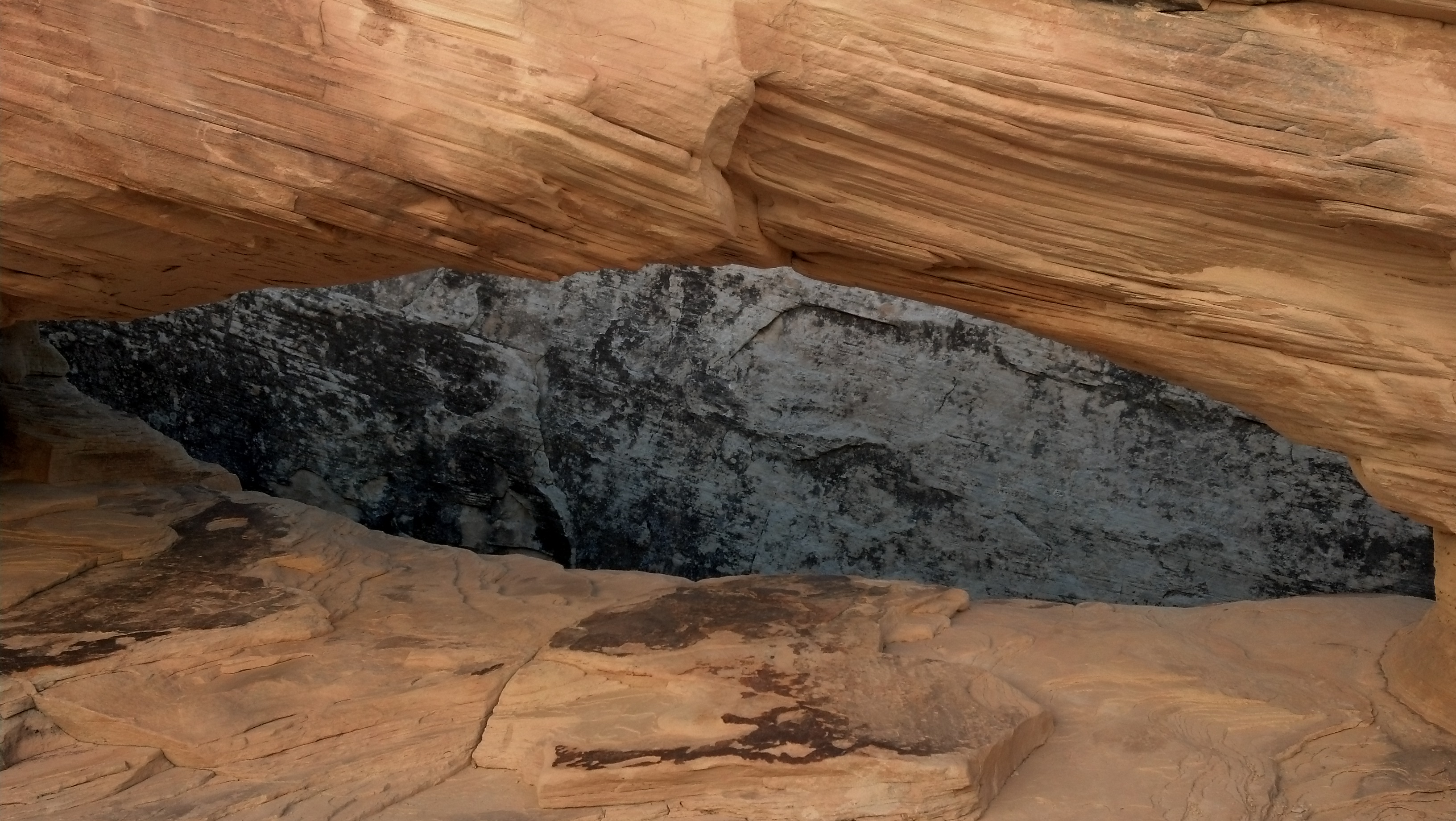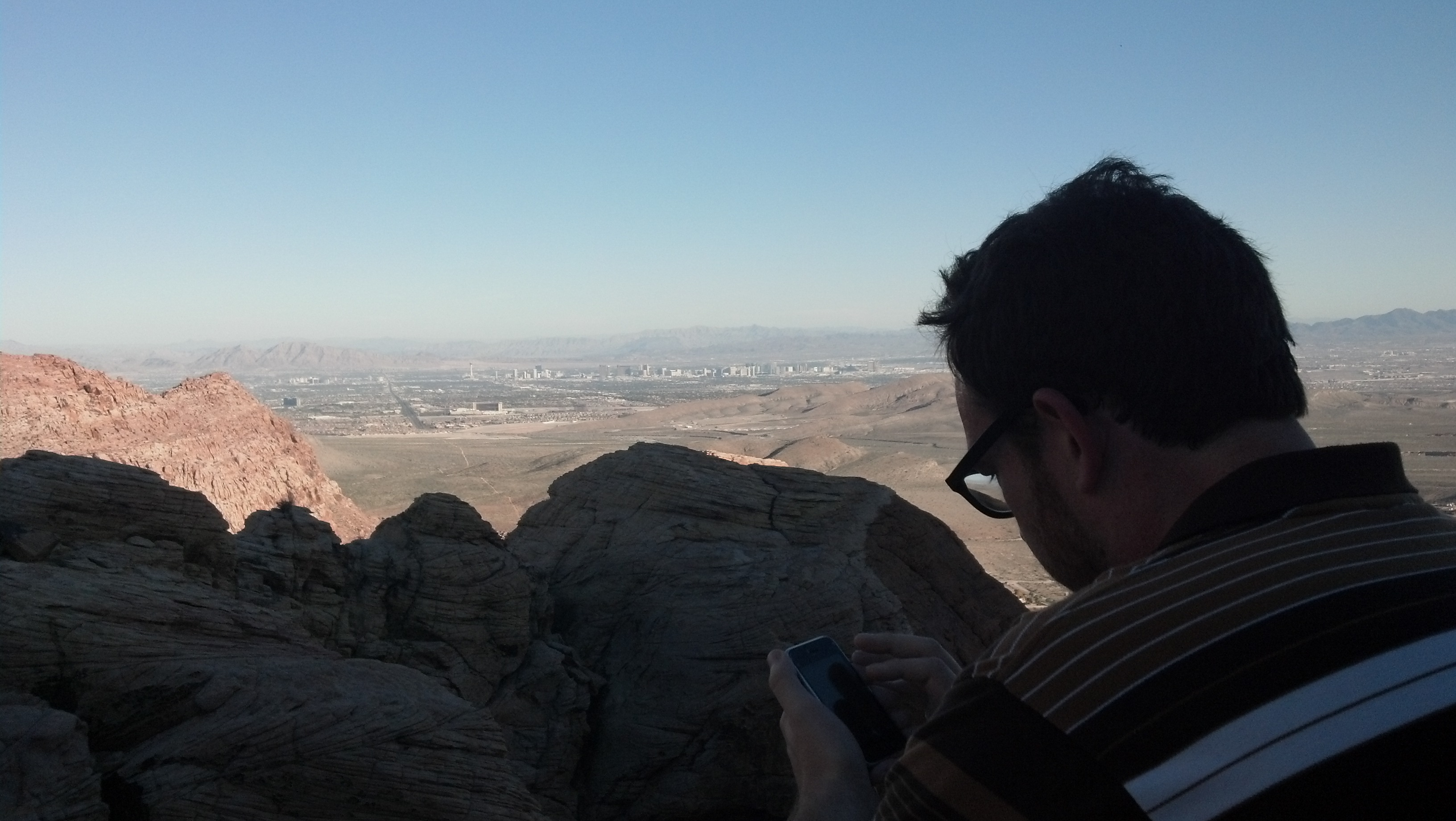 Need some sun, fresh air, and exercise? Want to experience unique desert landscape 30 minutes from the Las Vegas strip? Red Rock Canyon provides all this and more.
I've hiked here over a dozen times. Excellent year round. There are various trails to choose from–beginner to strenuous. You'll see outdoor enthusiasts mixed with bikers, Europeans, and sometimes ladies with stilettos. It's still Vegas, but healthier.
If you need an extra challenge there are plenty of bouldering options, like Turtlehead Peak. If you need to cool off from the heat, try Icebox Canyon, it's true to it's name and 5-10 degrees cooler. Calico Tanks is the most common; note the picture above with water.