I really enjoyed this show. Finis impersonates artists and performs songs from the 1950s to the year 2012. That's over 60 years of music.
One of my staff writers wrote a short article on Finis Henderson–and raved about him–so I recently attended a performance in Rocks Lounge at Red Rock Resort. His next show will be at the Laugh Factory, Tropicana, end of this month.
Rocks Lounge has a small, intimate setting. It's comfortable and well-designed acoustically. It's a perfect place for enjoying shows you love and connecting closely with an artist or musician. This particular evening the place had around 160 people; I could easily see, hear, and feel the performance. It wasn't wild, rather calm with an upbeat buzz through the crowd. At 41, I may have been one of the younger participants. That isn't to say all ages can't enjoy Finis, with his wide, wonderful range of music and charismatic personality; however an older crowd will perhaps connect closer with a majority of the music since they are closer to its heyday.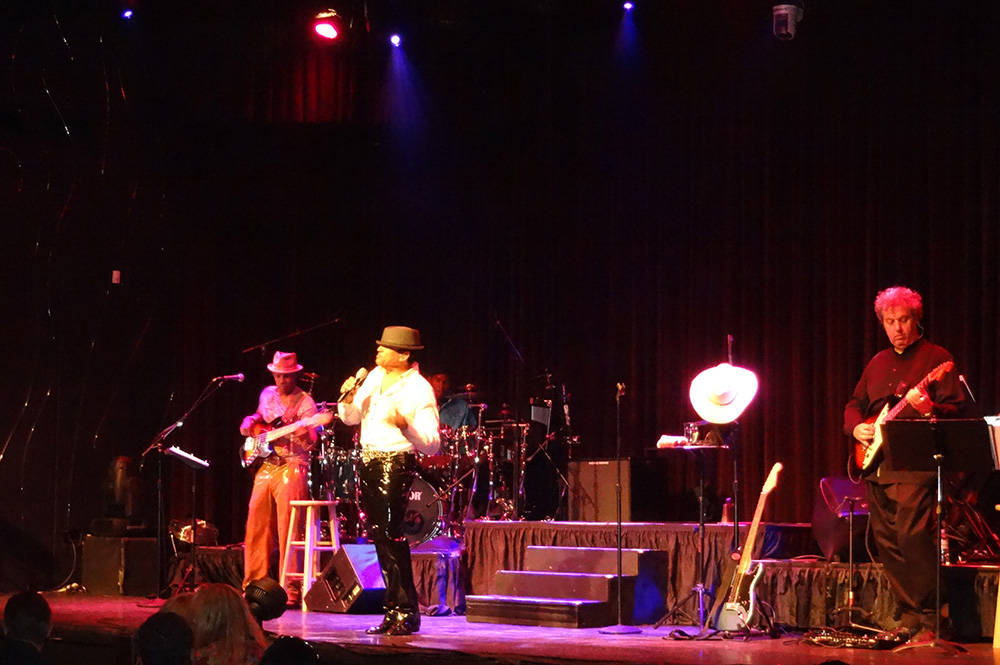 A few songs I didn't know. Most songs were ones I loved, including Pit Bull, Gnarls Barkley, Michael Jackson, Neil Diamond, Johnny Cash, Ray Charles, Elvis, and many more. It's not that Finis impersonates them perfectly, though he's close, it's that he impersonates them with enough accuracy, vocal talent, and heart to give you a feeling of being in the aura of the original. It's though you're hearing and experiencing snapshots of all these amazing performers and melodies one after another after another and for me–a music lover–it brought me close to tears many times.
If all that weren't enough, Finis tosses in lots of humor as fun segues to different songs, and to keep the mood positive and light.
Before and after the show, Finis could be seen greeting people, taking pictures, talking to old fans or saying hi to new ones. To me this demonstrated that old school work ethic of classic Vegas performers.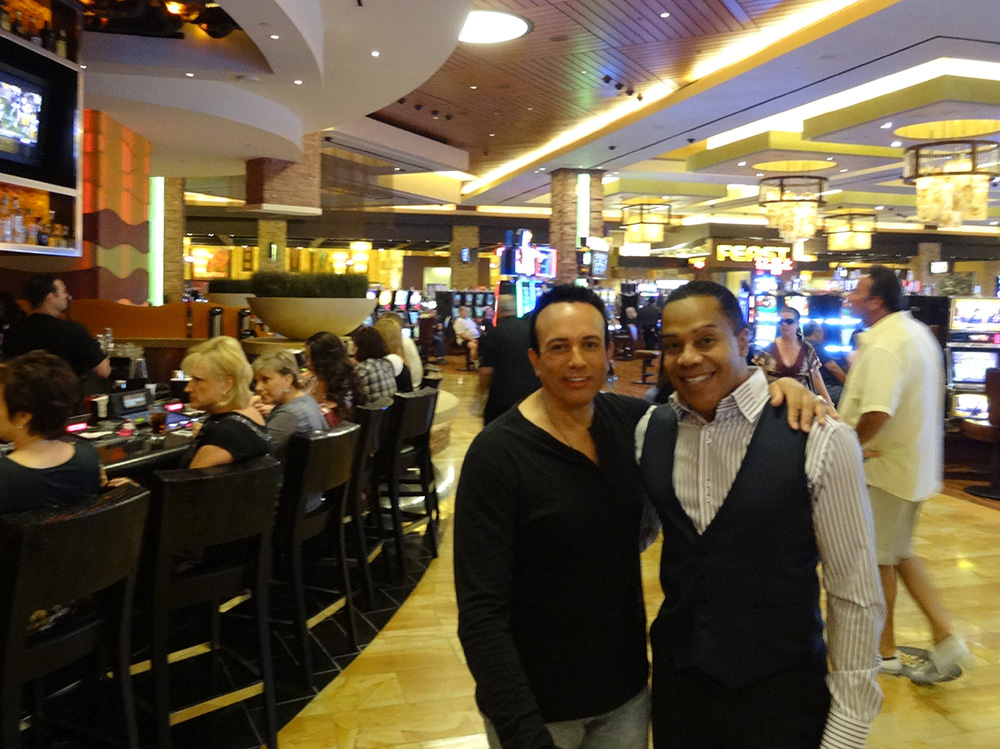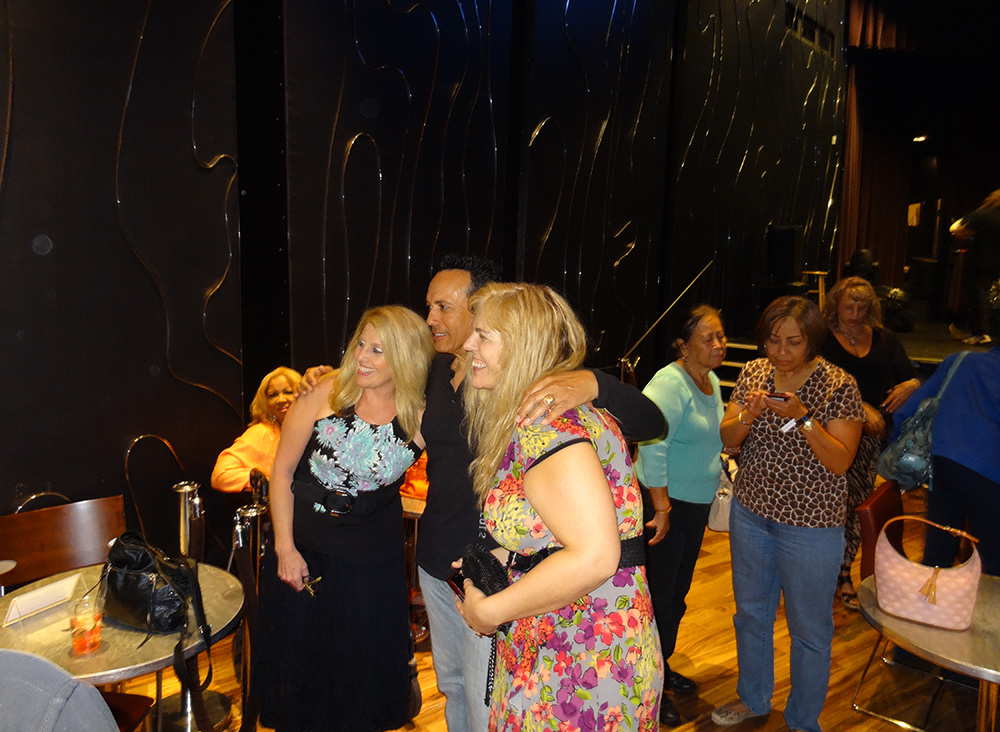 Last note, I thought his guitar/bass player was a cool old cat.