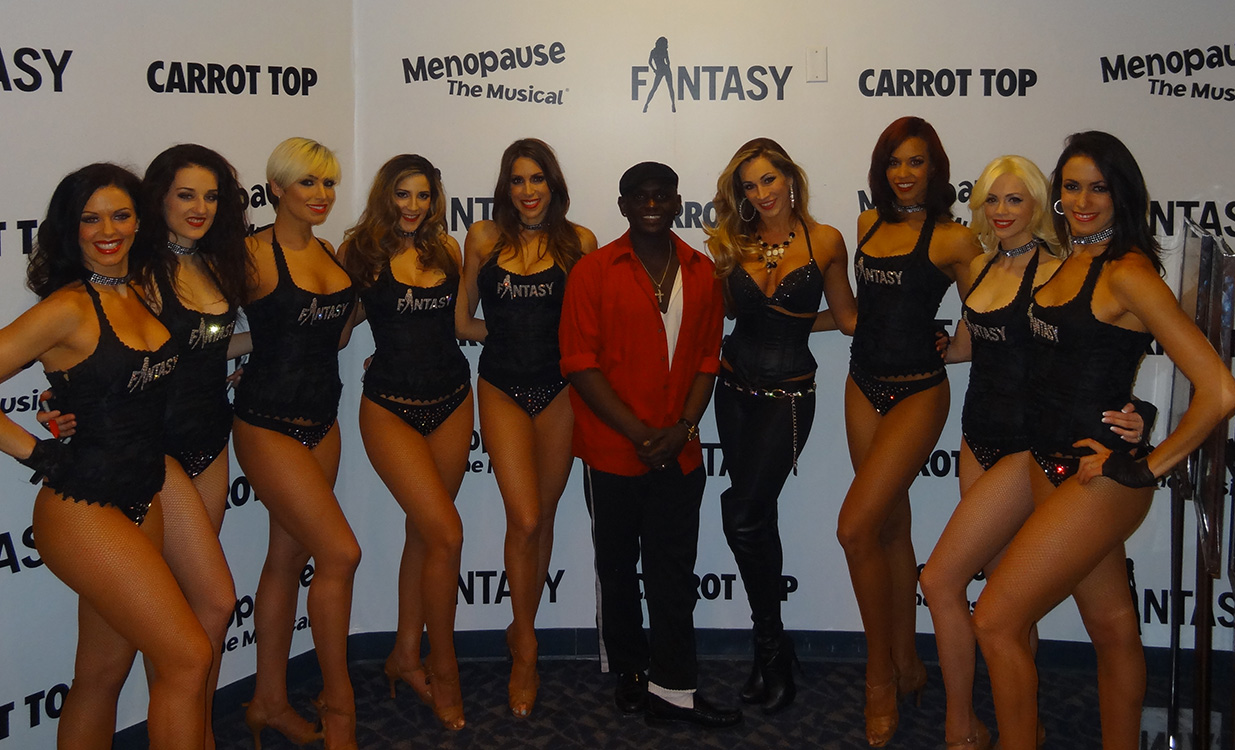 The FANTASY topless show at Luxor provides sexy, saucy, and surprisingly-talented entertainment, without crossing the line into raunchy or seedy.
FANTASY won "Best Showgirls" for 2012 from the Las Vegas Review Journal.
The host and lead singer, Jaime Lynch, reminded me of Nicole Scherzinger of Pussycat Dolls. Or something you might see as an American Idol winner.  She has a powerful, dynamic, stunning voice that easily fills up the theatre and carries the show.
The nine female performers are all accomplished dancers, akin to Football cheerleaders or NBA cheerleaders, and these moves are not easy! One lady performed such an impressive aerial acrobatic routine I could have been watching Cirque du Soleil. Then when the tops come off, it seems icing on the bawdy cake. The dance numbers have original music and pop music intertwined; it's a lively, energetic show, sure to get the blood going in men (and some women).
I went on a Wednesday night, and found myself in a packed theatre with — to my surprise — nearly as many women as men! Lots of couples. Plus a birthday group, a bachelor party, and some vocal Australians. The theatre has stadium-like seating and clear, intimate views.
Halfway through the show, out comes comedian Sean E. Cooper. He is hilarious! Dirty, too, but it all seems in good fun. He performs mini-dance numbers and pop star impressions with great precision. The man can move as well as tell a joke. Sean also pulled several audience members into his act to the delight of the entire crowd.
At Las Vegas Top Picks, we don't showcase strip clubs, as it's not what we're into. This is probably the naughtiest thing we've put up, but we feel the show has a fair amount of talent and taste, well-mixed with some Dionysian decadence!
Enjoy.