You'll love this musical! Funny, sweet, endearing, with talented performers showcasing powerful voices, plus foot-clapping hip-swinging music!
The theatre is comfortable, too, with spacious uniform seating and booths up front.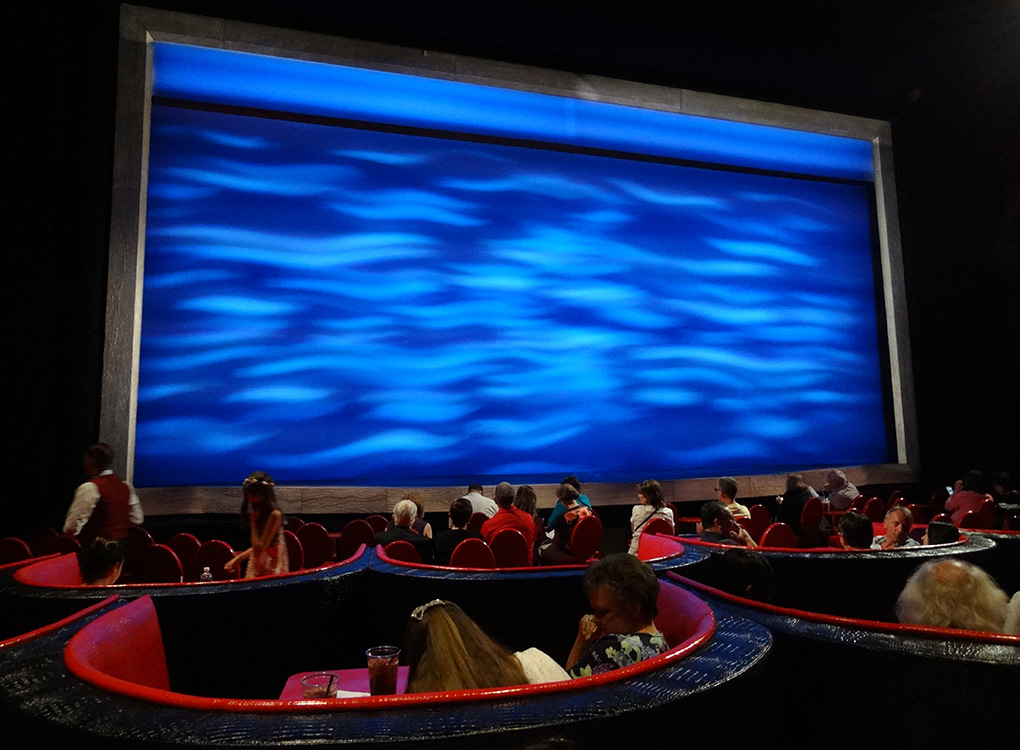 A friend and I went on a Tuesday night. The show packs them in even on weekdays.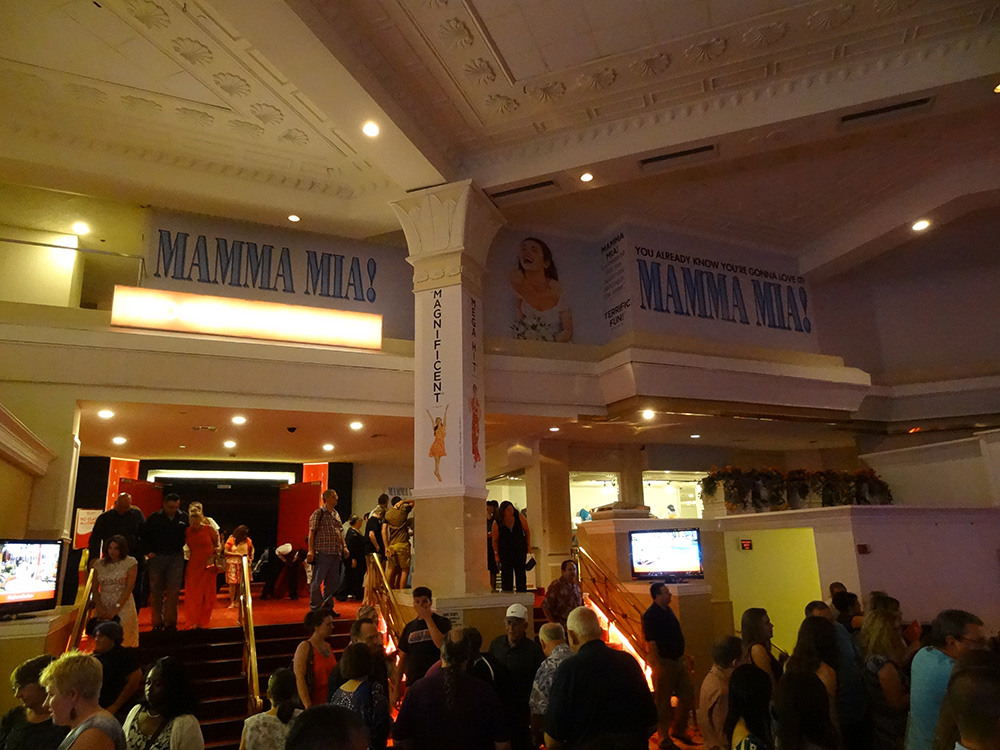 At the end, the entire cast comes out for a few song & dance numbers, and most of the audience stood up and danced along!
After the show, many people popped into the lounge just outside the theatre. My friend and I went as well, enjoying a few drinks and dancing some more.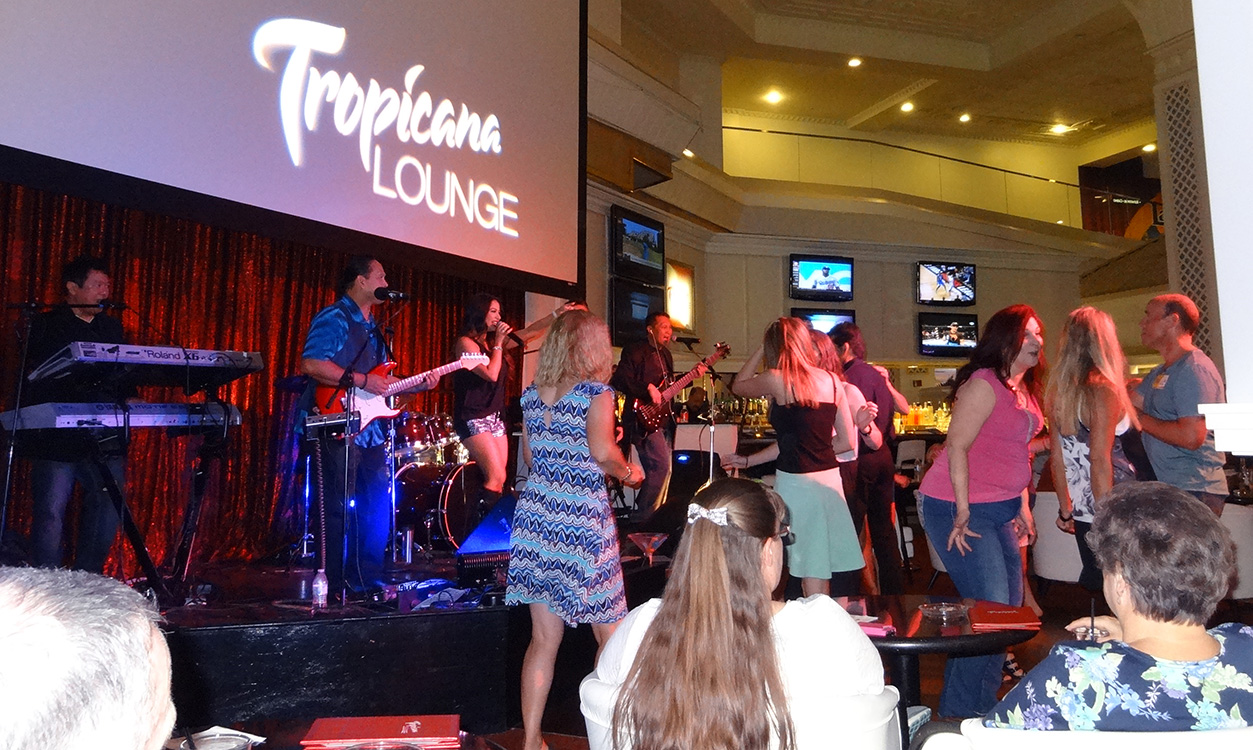 Warning:  Mamma Mia! is infectious. You're liable to be singing and dancing the rest of the evening…