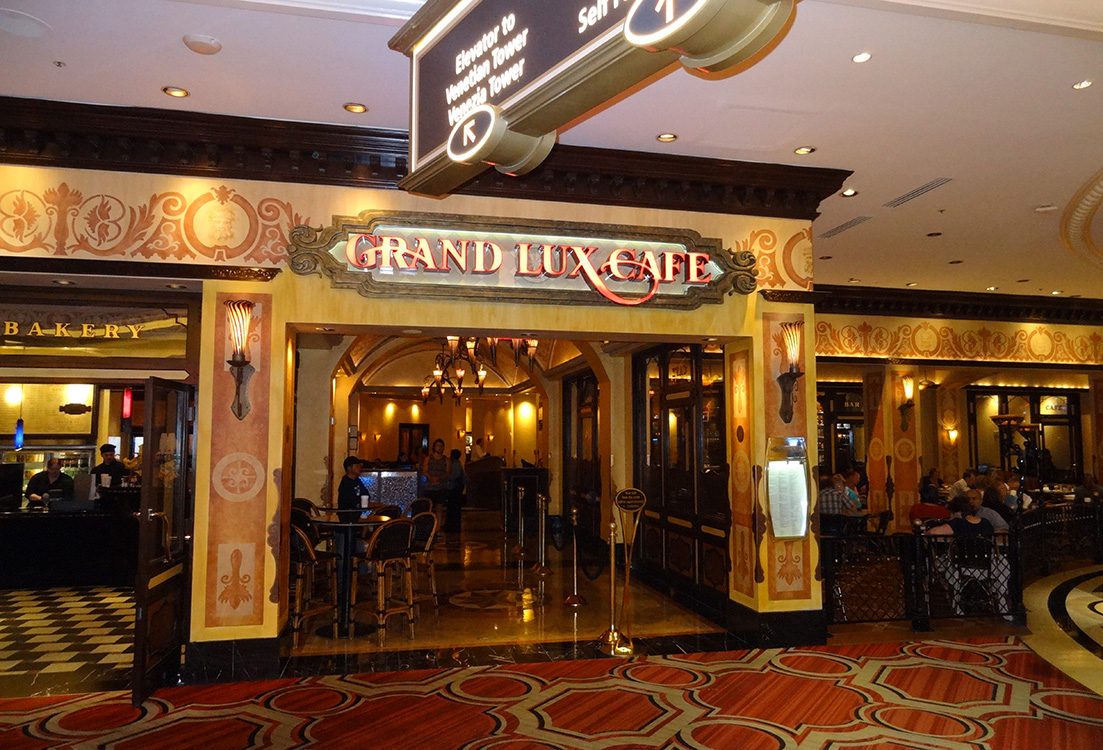 The Grand Lux Café is just like it sounds, luxurious and a café. Luxurious atmosphere and "fine-dining" food, while staying open 24 hours and welcoming everything from business ties to pool flip-flops.
Located on the casino floor near the Grand Canal escalator. 30 yards from the Venetian Poker Room and The Bourbon Room.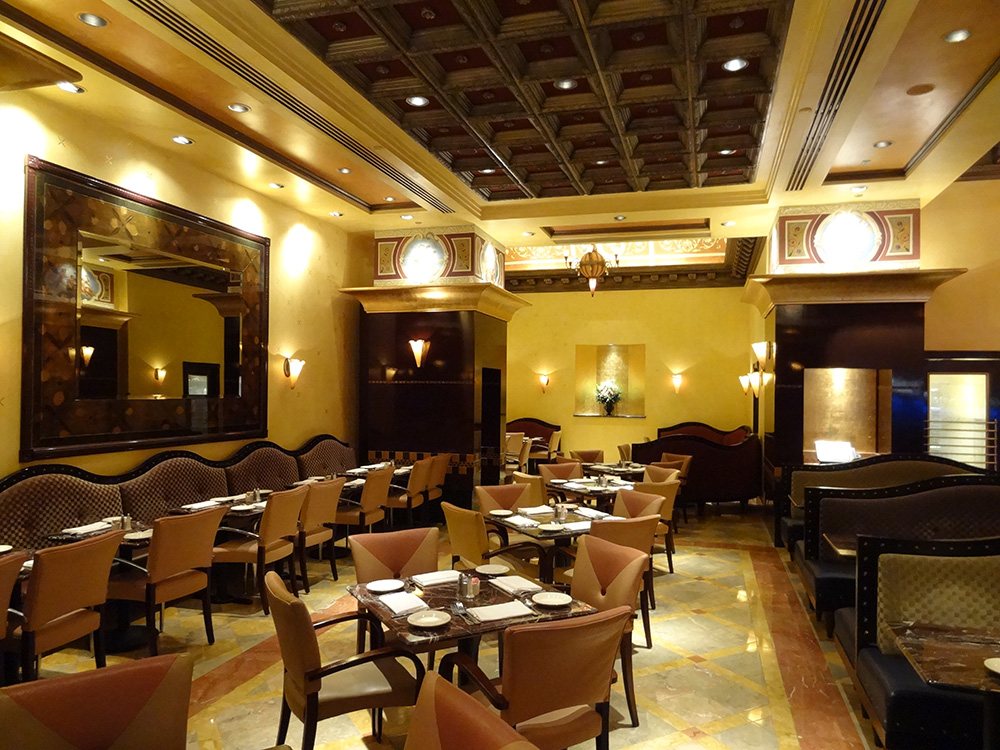 They even have a small bar and bar area.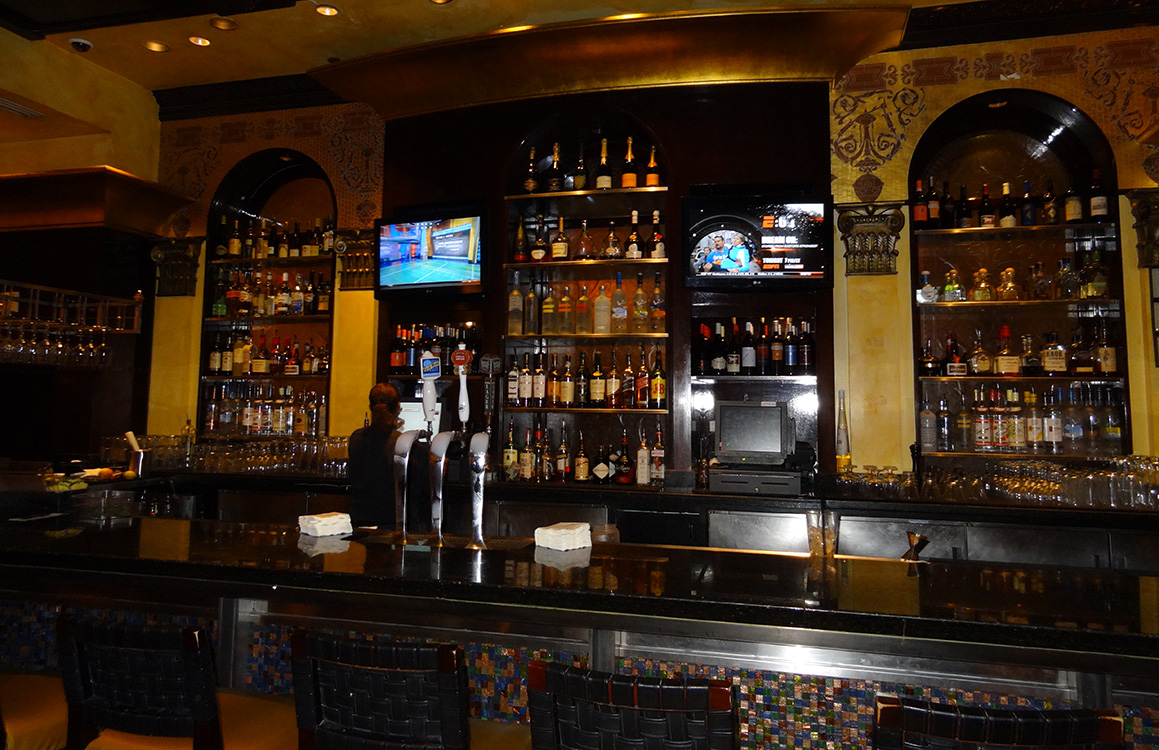 The Grand Lux is a Venetian staple. I've dined here over 30 times in six years, first as a tourist and then as a local. I can't remember ever having a complaint.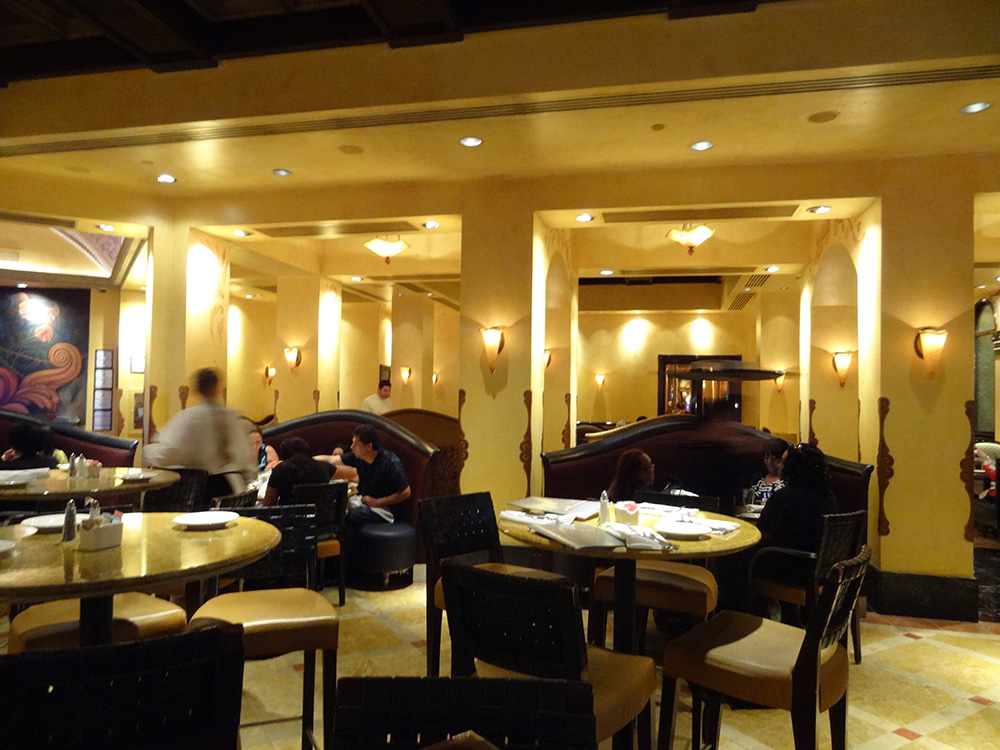 I've worn dressy attire, "Tao Beach" swimwear, jeans, shorts, sweaters and t-shirts. Today I strolled in with my Vibram Five-Finger shoes, which feel fantastic but look terribly funny. Somehow they're more funky and off-putting than sandals or flip-flops, so I expected a little pushback. No one cared. It's Vegas.
Somehow, no matter what you wear, provided you are wearing something, you feel comfortable and classy inside the Grand Lux.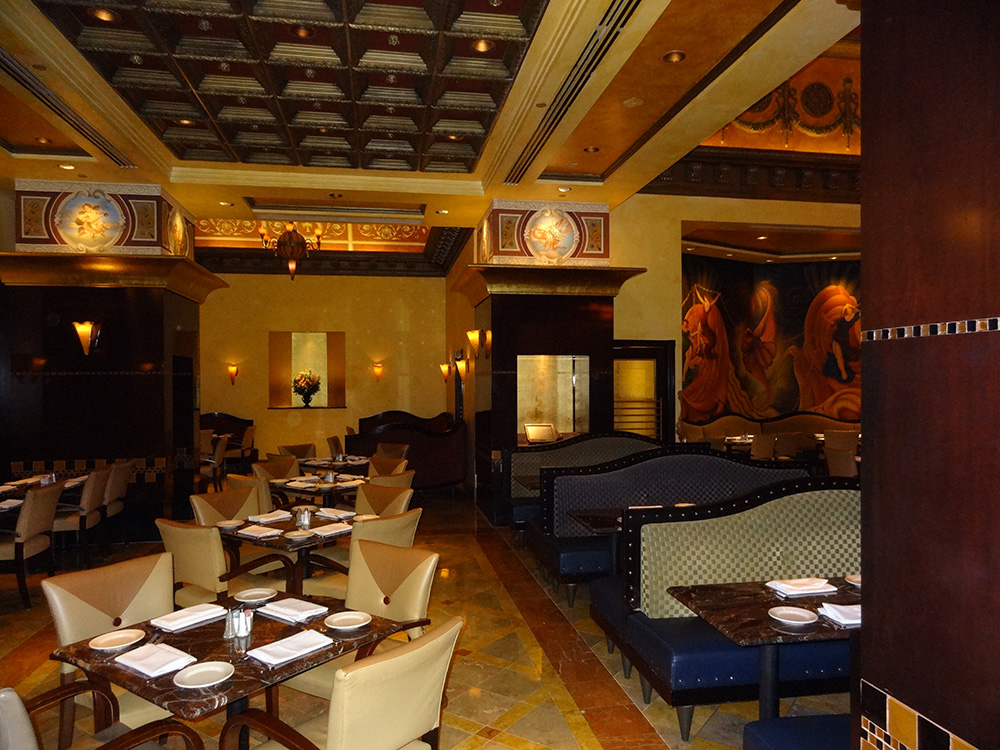 Poker players, travelers, tourists, businessmen and women, employees, locals who've popped into the Venetian, they all seem to turn up here.
Today I ate the Asian Chicken Salad:  Sliced Chicken, Crisp Wontons, Rice Noodles, Lettuce, Napa Cabbage, Green Onion, Almonds and Cilantro. Tossed in their Asian Dressing.
I asked them to add tomatoes, which they did, bright red and yellow ones, for zesty taste and varying flavor.
The salad was scrumptious as usual.


Last note, you won't feel jammed or squished or packed in here. There's room to stretch out and relax. And hey that's what you're here for, right? Enjoy Vegas!
More Information on Grand Lux Cafe, Venetian  Hotel, Las Vegas